Design Advice has been offered to LRS Architects for the Broadway Bridge-Naito Parkway Apartments. The project, being developed by the Wolff Company, will include two buildings located either side of the Broadway Bridge. The southern building will rise to 5 stories, and will include 43 units. The northern building will be 6 stories tall, and will include 203 units. Parking for for both buildings will be located in the north building, with 210 spaces provided.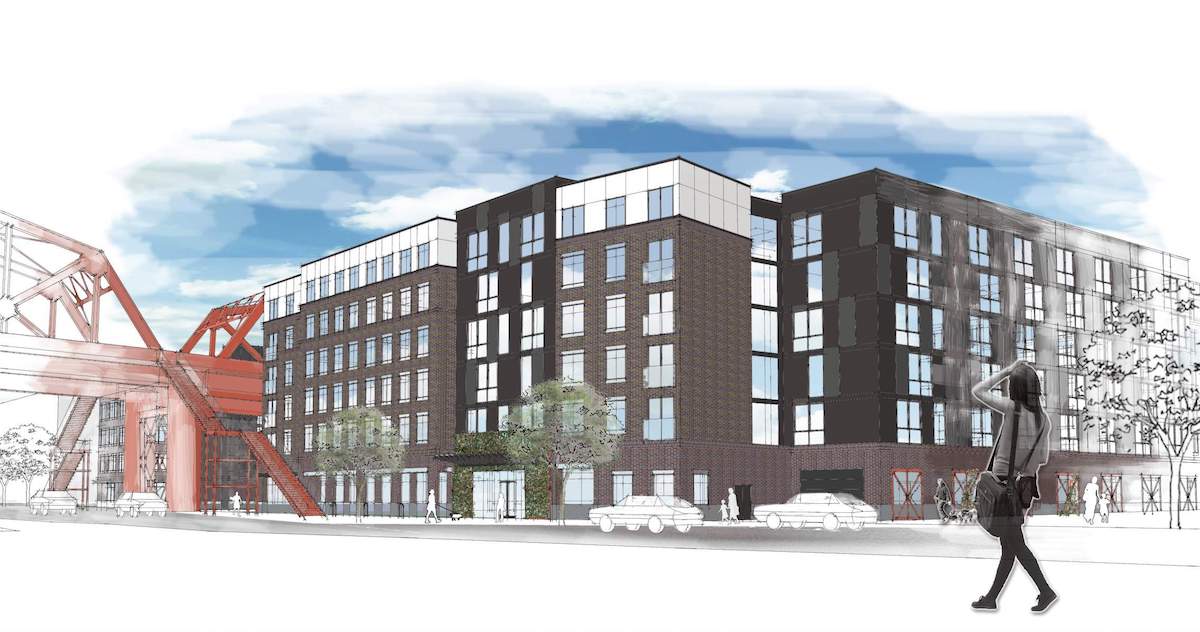 The site at 1053-1201 NW Naito Parkway is currently vacant. It was once part of the railway yards adjacent to Union Station, which were abandoned by the 1990s. It is currently owned by Prosper Portland (formerly known as the Portland Development Commission), who voted in August of last year to sell the property to the Wolff Company for $9 million. Under the terms of the Purchase and Sale Agreement 20% of the units in the development will be made affordable to households earning 60% or less of Average Median Income.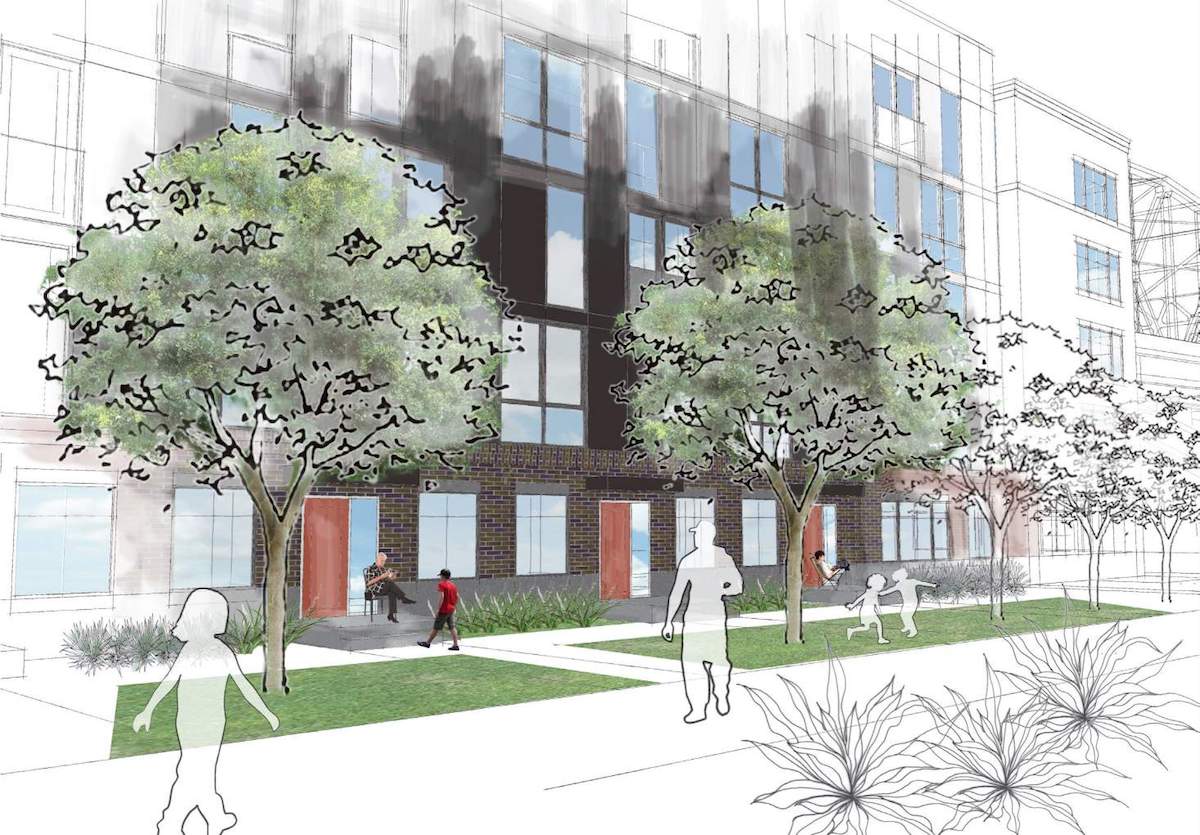 An existing pedestrian access way adjacent to the railway tracks will be extended north as part of the project, with connections back to Naito Parkway. In between the two buildings, beneath the bridge, a hard surfaced recreation area is proposed. Drawings show a tennis court and a basketball court.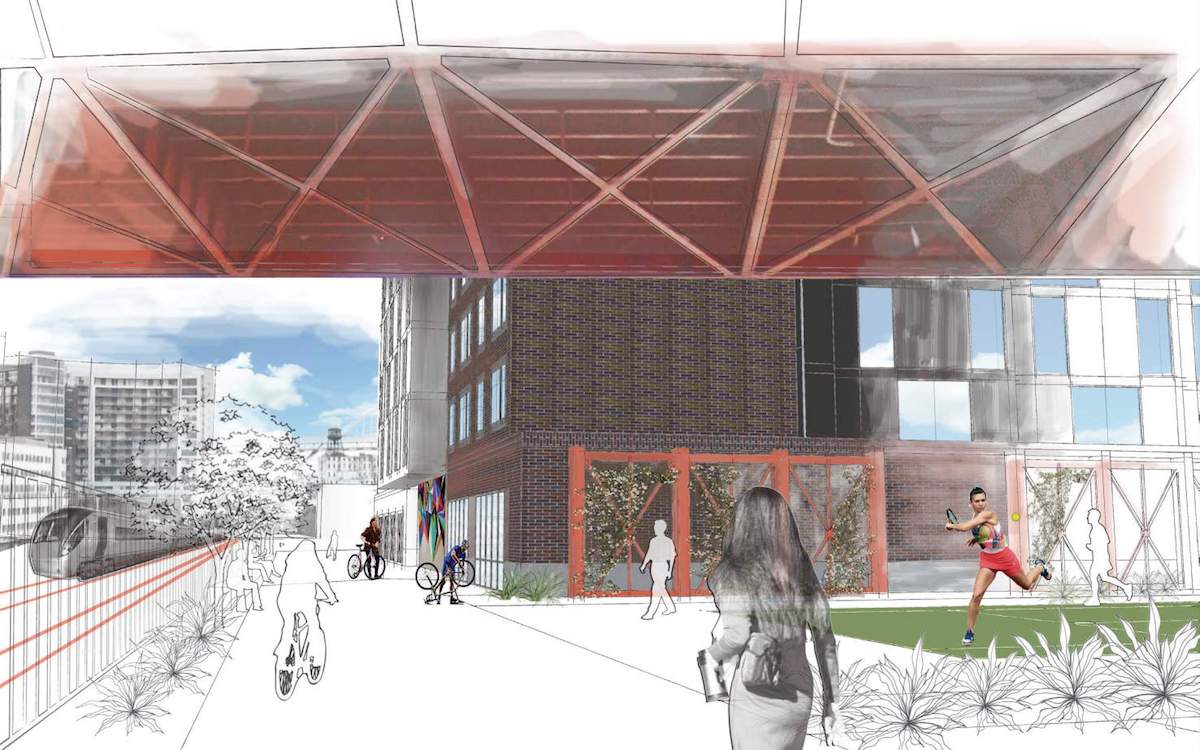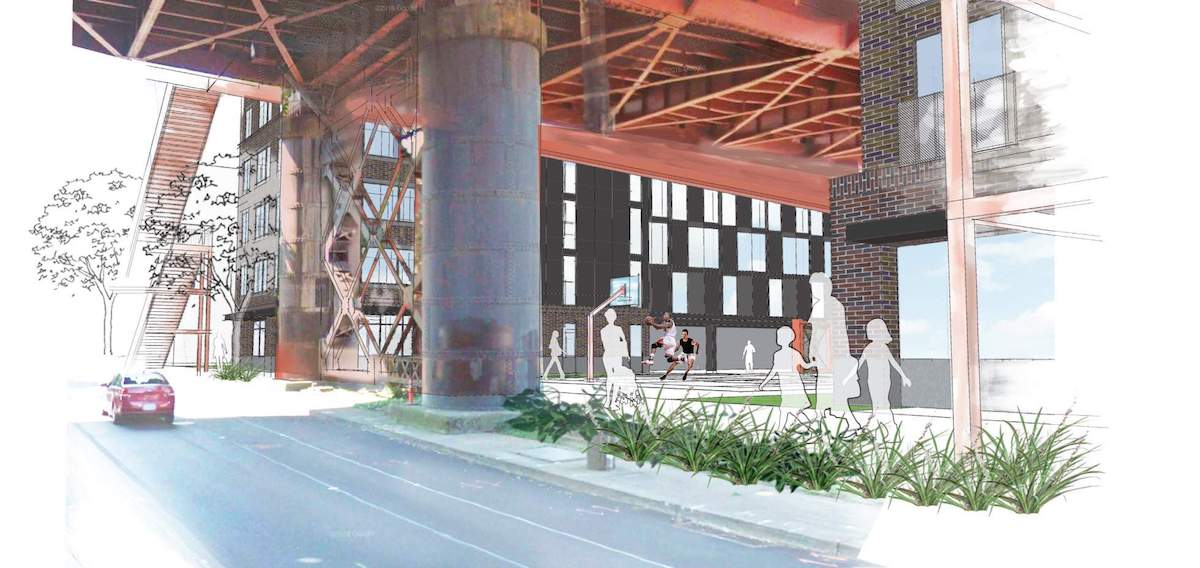 Exterior materials proposed for the building include brick and Cembrit fiber cement panels.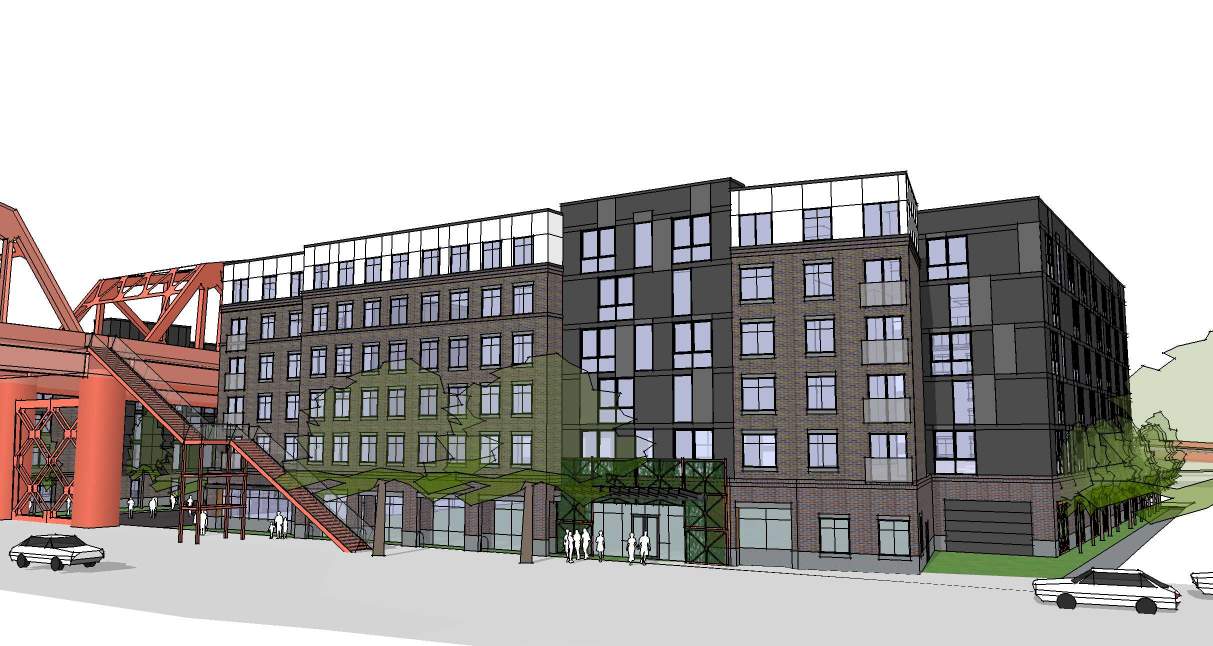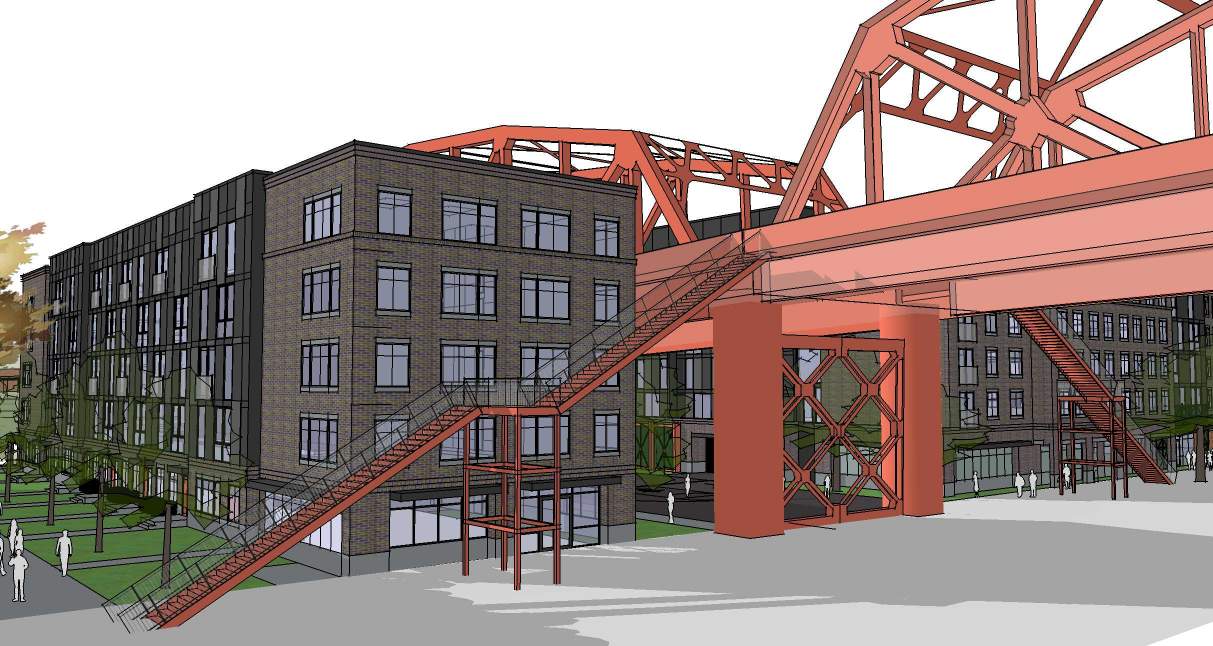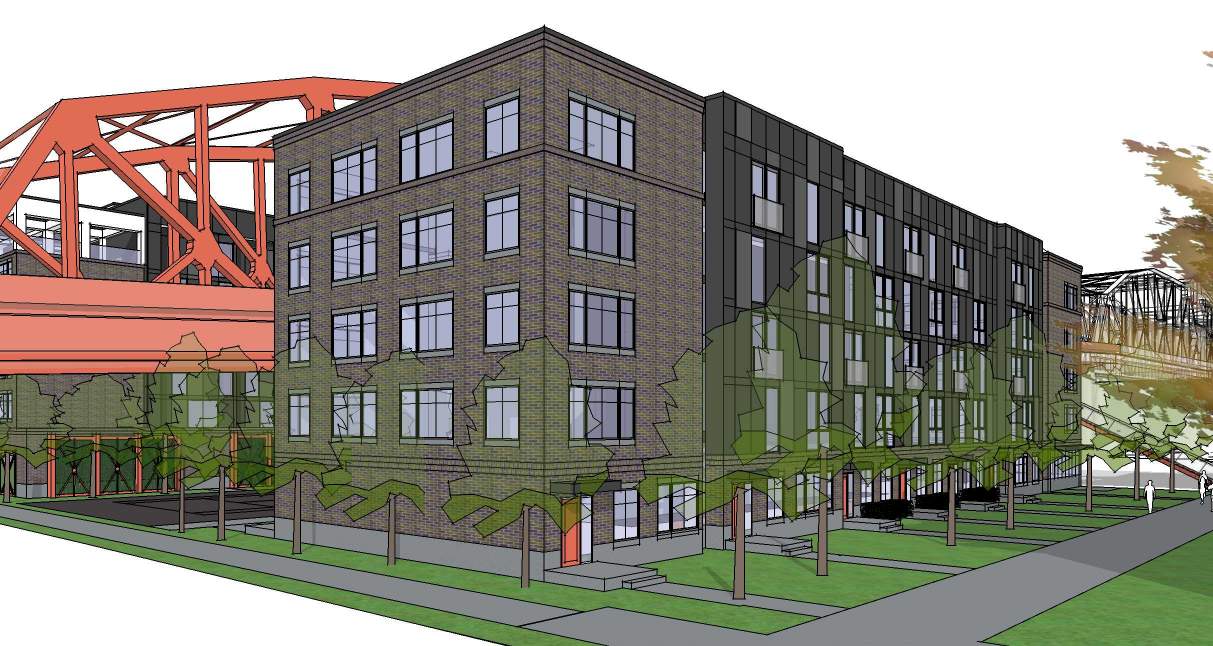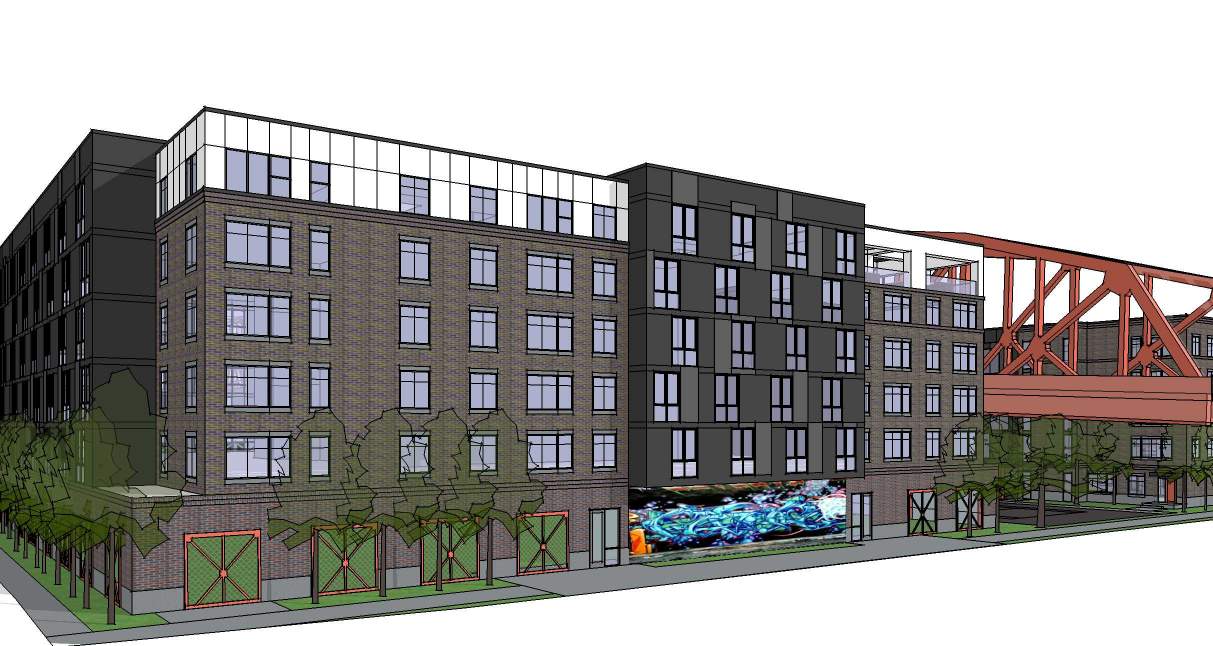 A Memo to the Design Commission, published before the May 11th advisory, outlined potential areas for discussion, including: the context of the Broadway Bridge and Union Station, and the how building responds to the bridge at the upper levels; the site design, including pedestrian circulation and the design of the space below the bridge; the ground floor uses, including the suggestion of residential units adjacent to pedestrian way at the north of the site; and design of rooftop mechanical equipment.  Commission comments largely aligned with those outlined in the staff memo.
In order to gain approval the Broadway Bridge-Naito Parkway Apartments will be required to go through a Type III Design Review with public hearings before the Design Commission.
Drawings