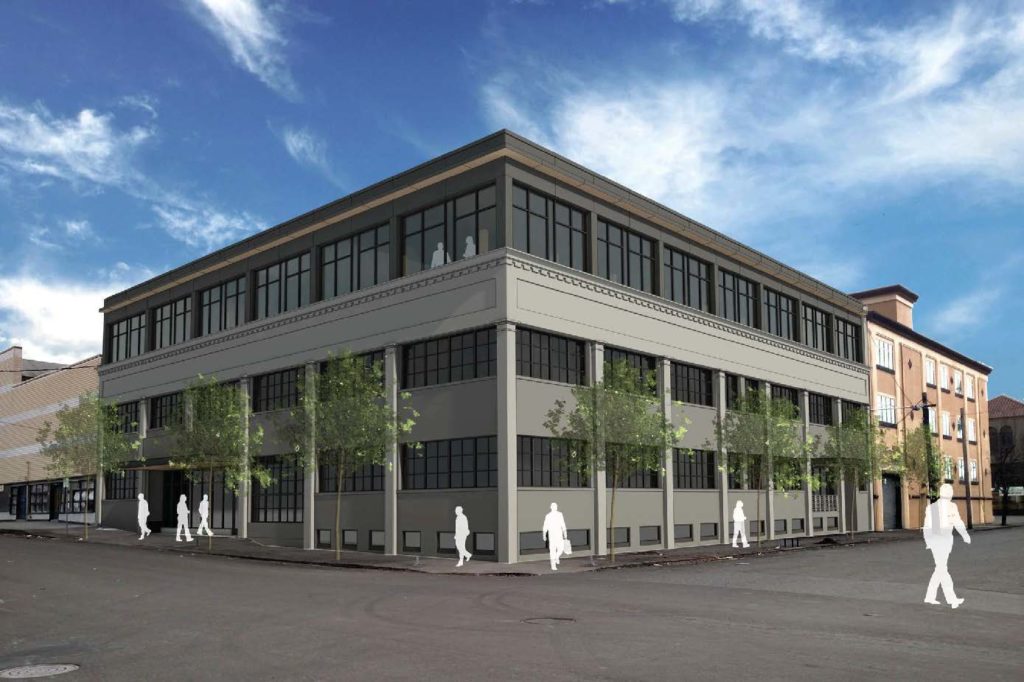 The Business Tribune wrote about two bioscience buildings planned by Summit Development: the Eastside Innovation Hub at 808 SE Alder, which will add a new story to an existing building; and the New Industrial Revolution Center, a 10-story cross-laminated timber building planned at 920 SE Stark St.
The Daily Journal of Commerce visited 7 Southeast Stark, an under construction building that is "either a major new office project with ample parking, or a major new parking project with an office component."*
Portland Architecture wrote about two recent office buildings designed by Hacker, including Tanner Point at the north end of the Pearl.
With three attempts at redeveloping Centennial Mills ending in failure, Brian Libby argued in the Business Tribune that it should become an industrial ruins park.
A man who was in an apparent mental crisis scaled the construction crane at 5 MLK and remained at the top for more than five hours, reports the Oregonian.
Fast food restaurant Super Deluxe will open a second location in the Pearl District's Heartline building, reports Eater Portland.
*This article will be unlocked for the rest of this week. After this week it will only be viewable by DJC subscribers.