A Pre-Application Conference has been scheduled by GBD Architects to discuss a new mixed use building at NW 23rd & Savier. The four story building would include ground floor retail, with 35 residential units above. The new building would wrap around an existing building that was occupied by Besaw's restaurant until May of this year. A new covered restaurant seating area is shown in between the existing building and the new structure. 24 mechanical parking spaces are proposed, while 5 existing retail parking spaces will be retained at the north side of the site.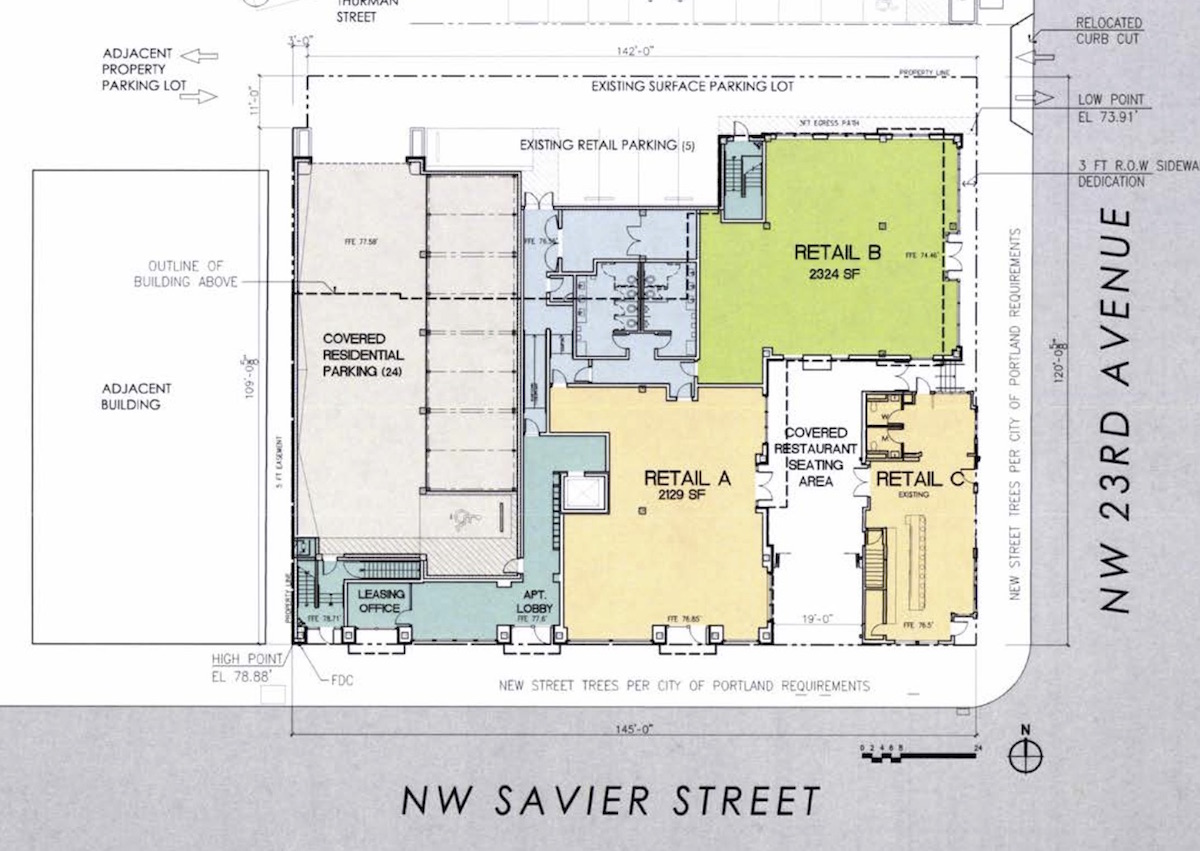 The site at NW 23rd & Savier is currently occupied by a collection of structures, which date back to the 19th Century. All but the former Besaw's building would be demolished. According to an August 2011 article [PDF] in the NW Examiner—when redevelopment of the site was already being contemplated—the building at 2301 NW Savier was built in 1891 as the J.R. Stipe Grocery store. The store closed in 1903, and the building became Liberty-Besaw's. The restaurant remained in the Besaw family until 1979, when it closed by Clyde Besaw, who had operated it for 40 years. The restaurant reopened in 1987 under new ownership.
The Pre-Application Conference [PDF] has been scheduled for October 22th at 8:30 AM. In order to gain approval the project will be required to go through Type III Design Review with hearings before the Design Commission.
Plans