Construction has begun on Q21, a mixed use development at the northern end of NW 21st Ave. The project will partially incorporate an existing tilt up concrete warehouse into a new 7 story building, which will include 163 residential units, 16,000 sq ft of retail space and 11,000 sq ft of office space. Parking for 105 cars and 185 bicycles will be provided. The project design is by YBA Architects for Rosan Inc.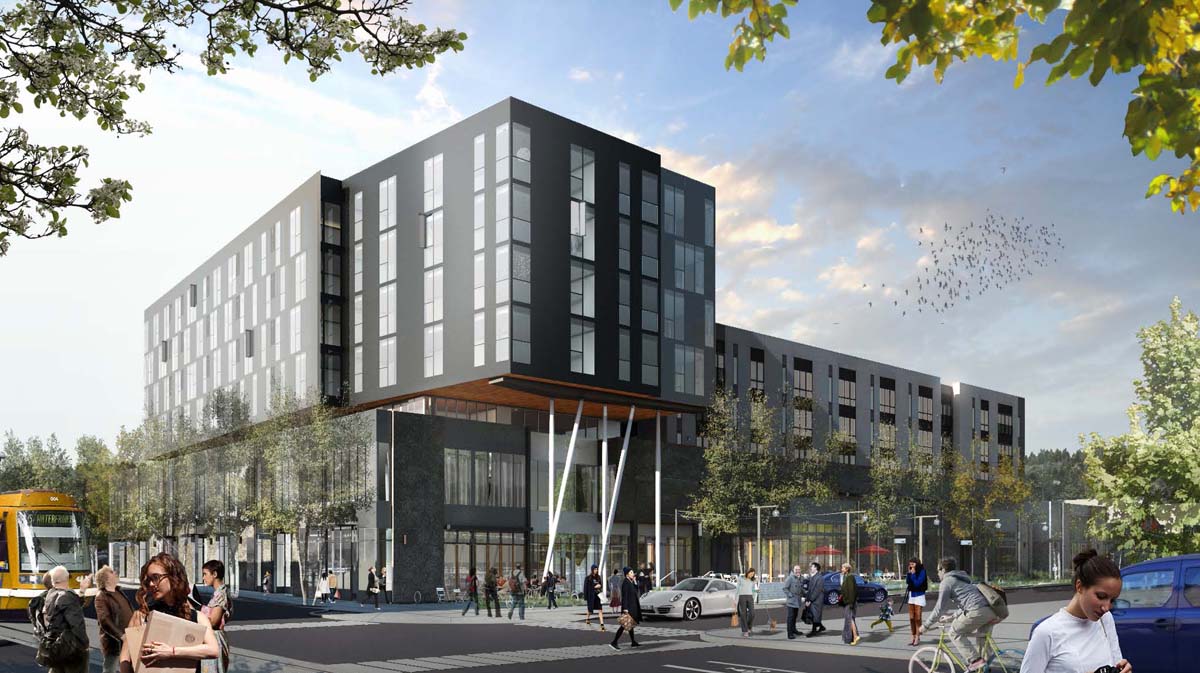 Q21 takes its name from its location at the intersection of NW 21st and NW Quimby St. The majority of the site is currently taken up by the warehouse, which was built in 1977. Though outside of the boundaries of Conway Masterplan, the project directly abuts it. Nearby projects include the under construction Block 296, as well as the planned Blocks 294 and 295E and Block 290.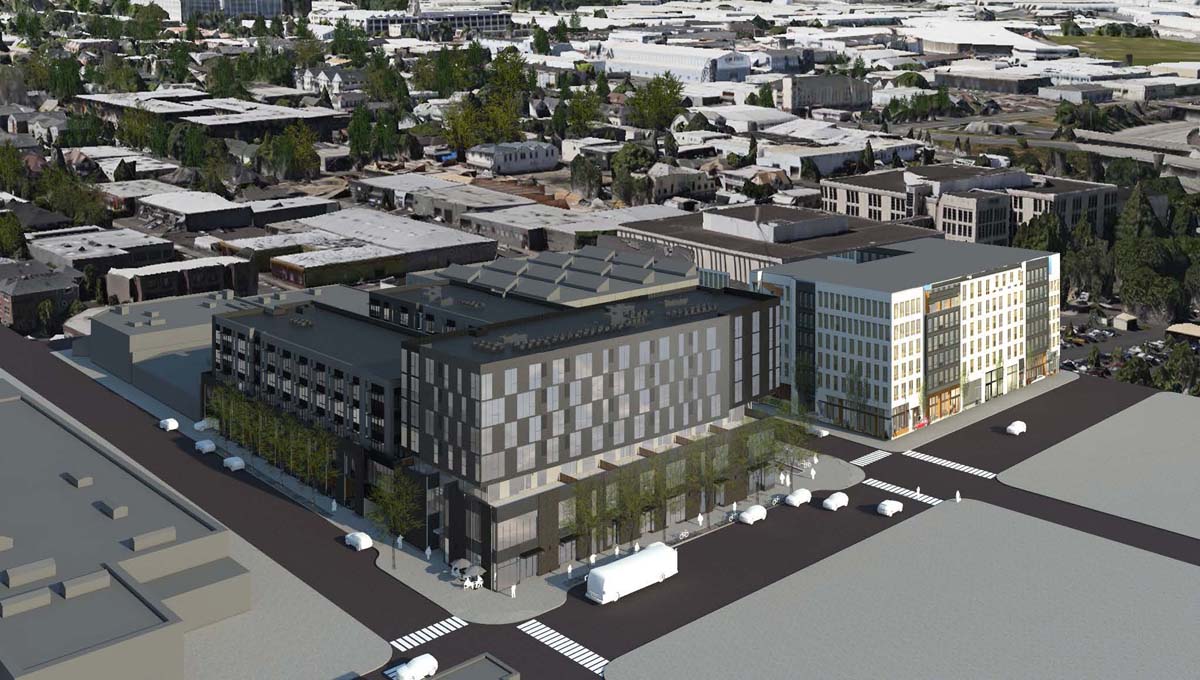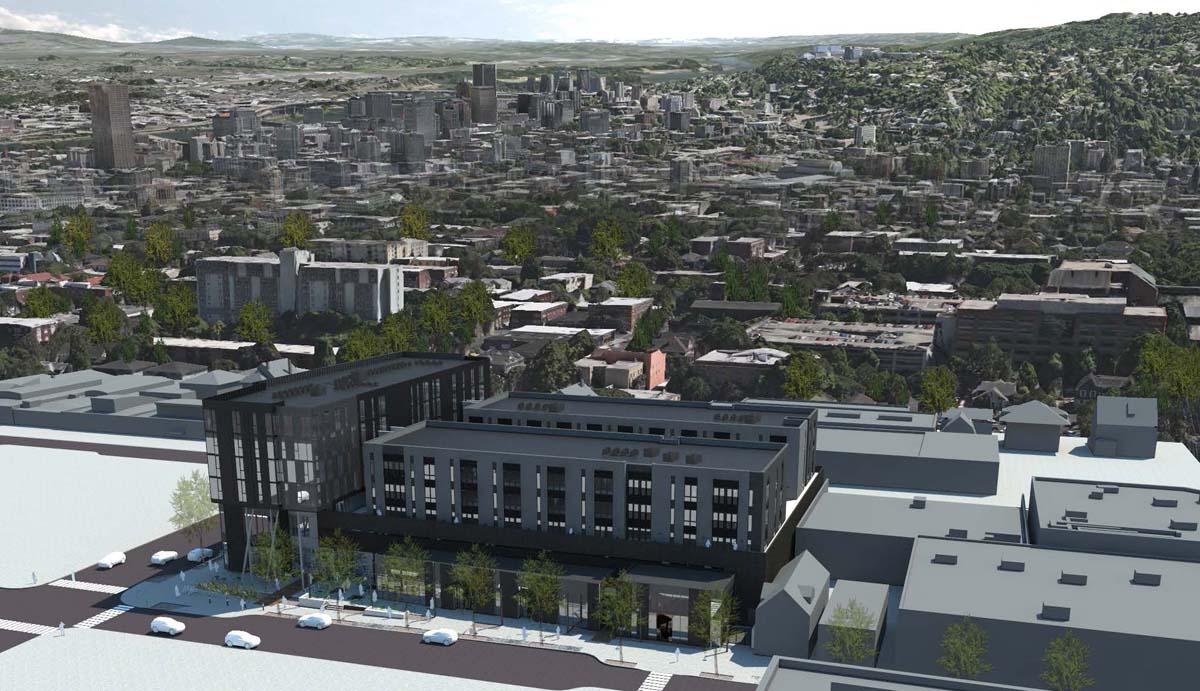 The project has three main volumes, oriented to NW Pettygrove St, NW 21st Avenue and NW Quimby St. The Pettygrove volume will have two story townhomes at the ground level, and three floors of apartment units. Two garage entrances will be located on NW Pettygrove. The NW 21st volume will contain retail at the ground floor with offices at the second floor. Five stories of apartments will be located above this, with a portion projecting out over a plaza at the corner of NW 21st & Quimby. The ground floor retail spaces continue along NW Quimby, a deliberate move to connect the NW 21st Avenue retail corridor to the New Seasons across the street in Block 296. Three stories of apartments will be located above the retail on NW Quimby.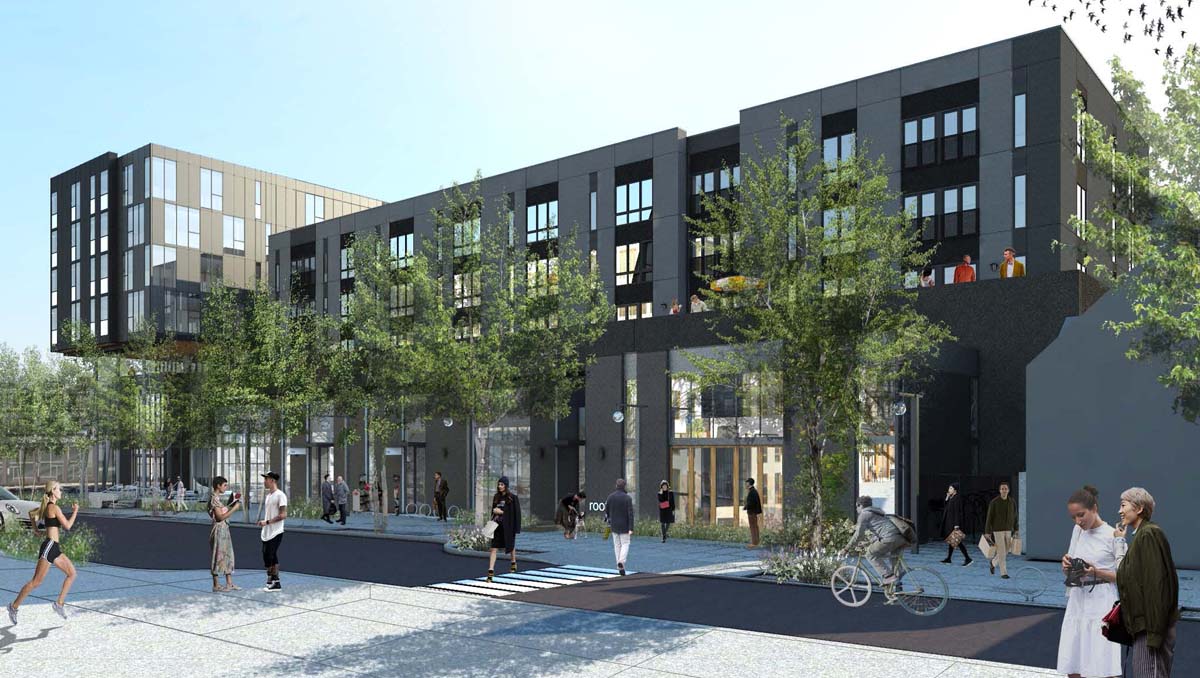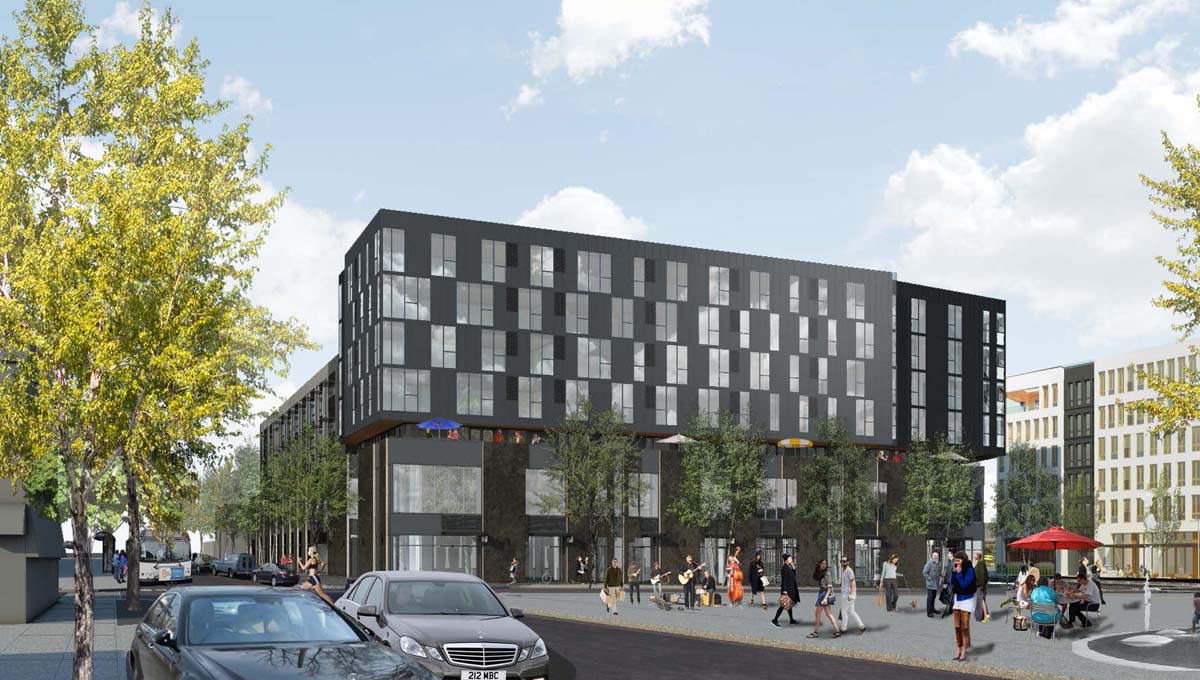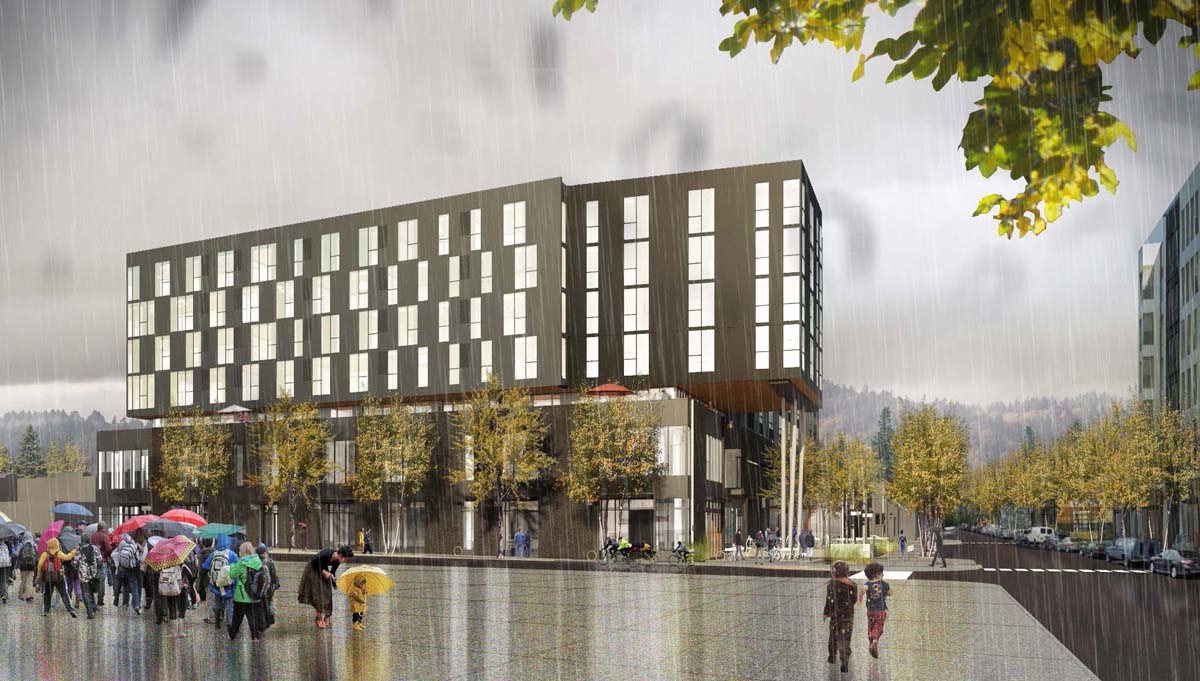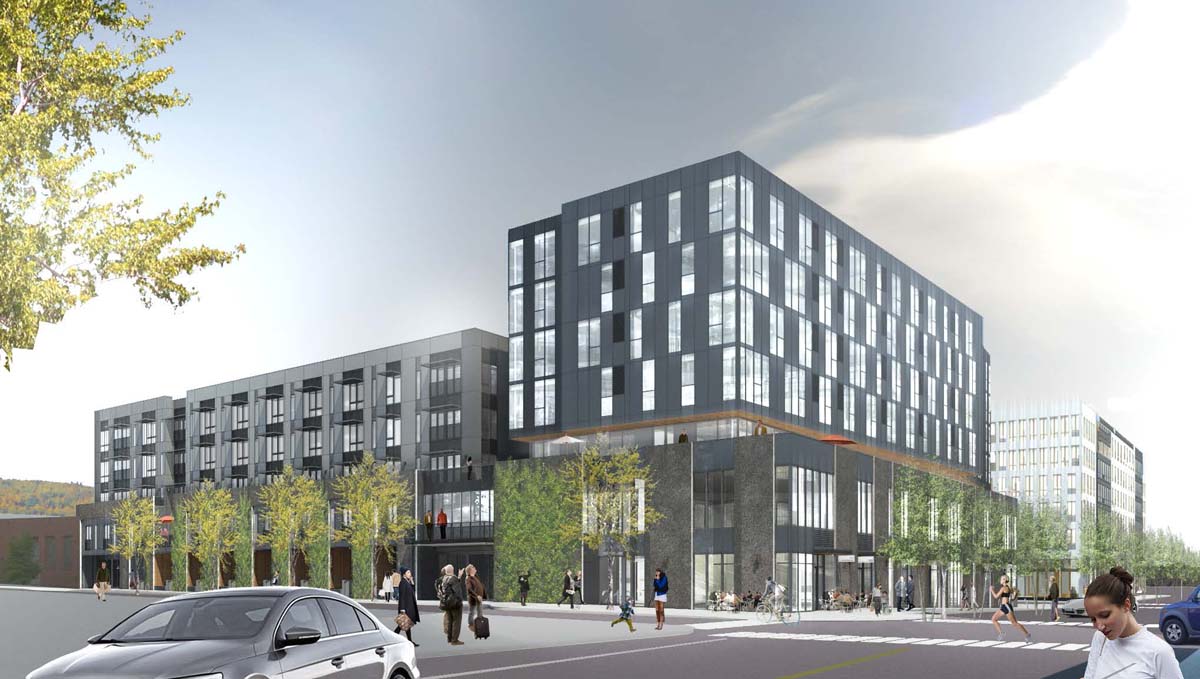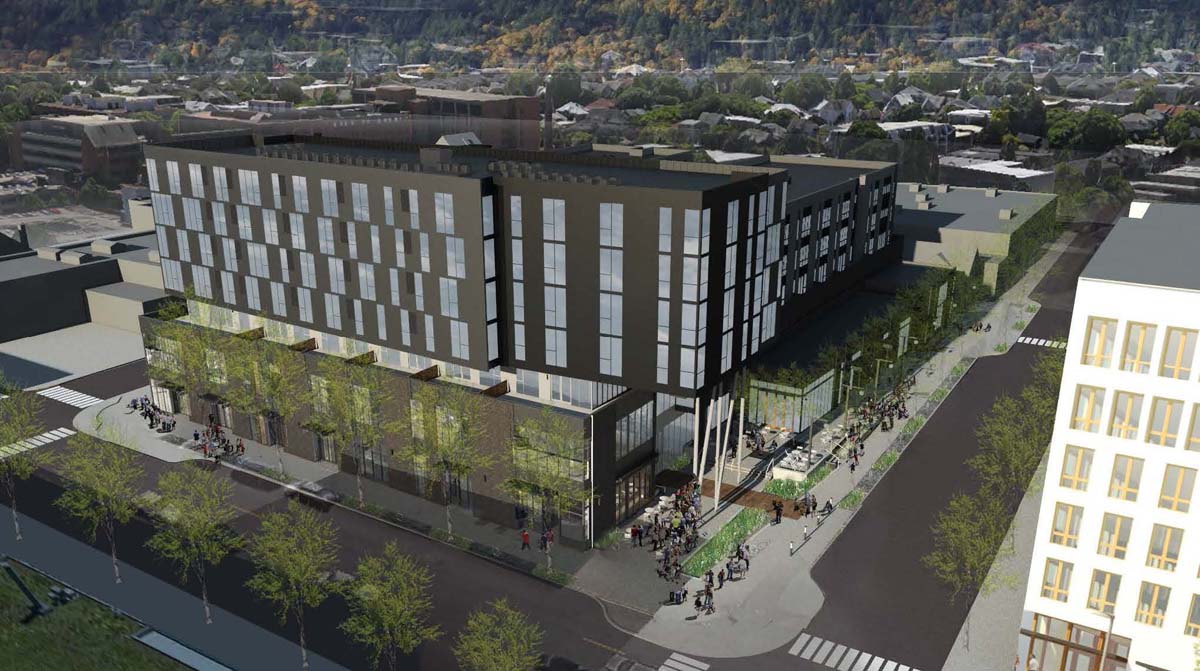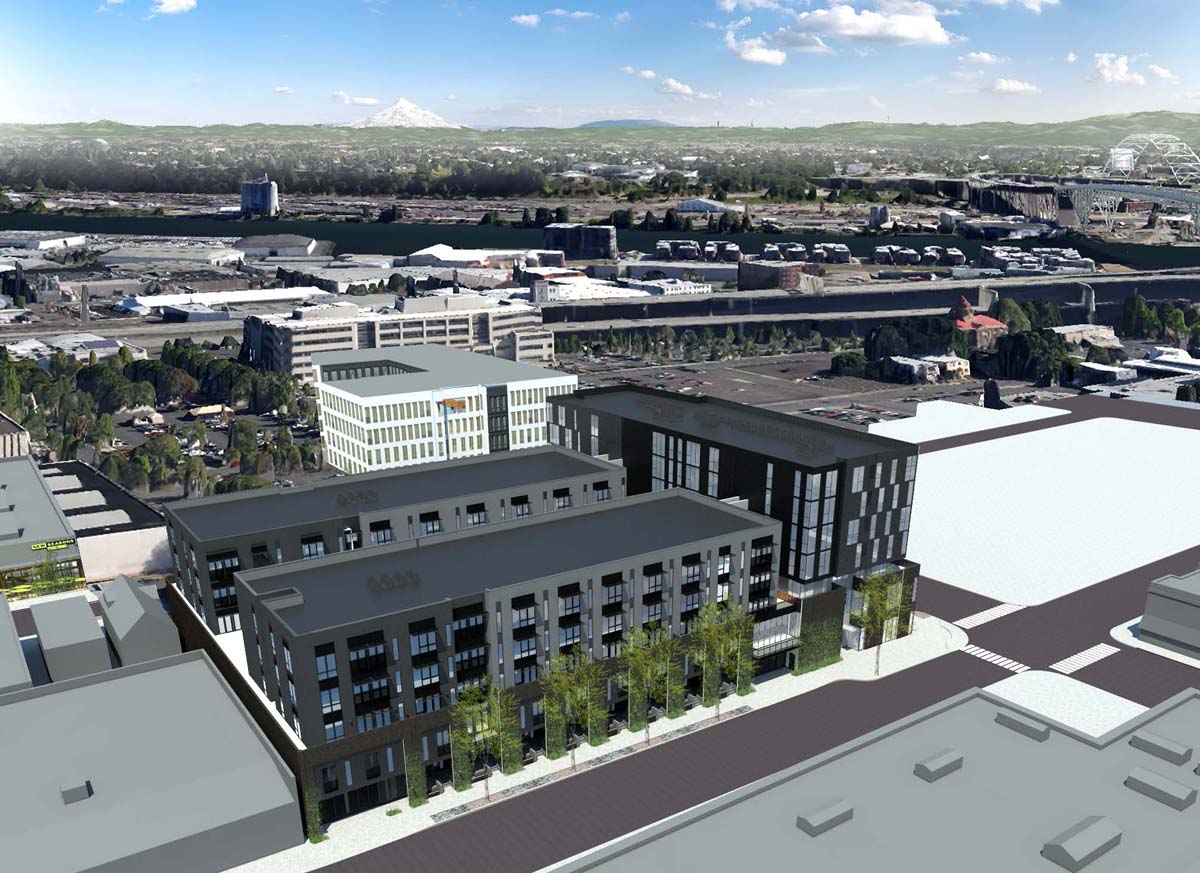 Exterior materials for Q21 include tilt-up concrete, two colors of stucco, metal panel, cast concrete, steel awnings, and Ipé accents. Due to need to increase the sidewalk width on NW 21st Ave portions of the existing warehouse will be removed, cut to size, and relocated on the site. Materials for the windows include aluminum, vinyl and aluminum-clad wood.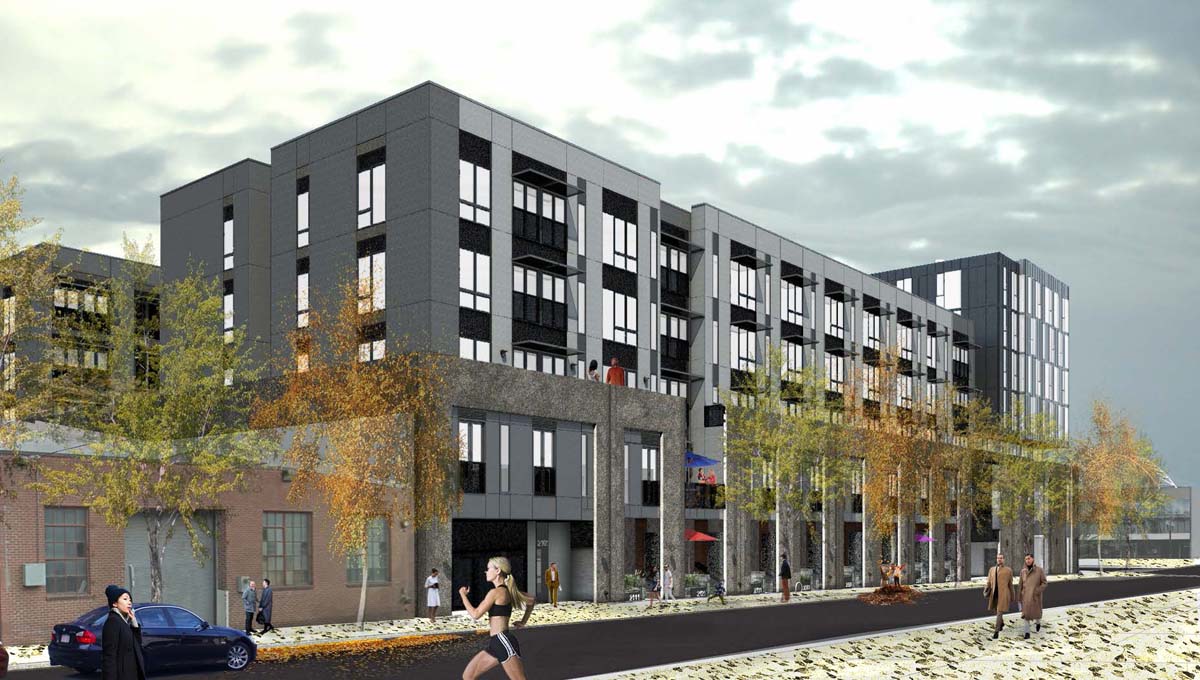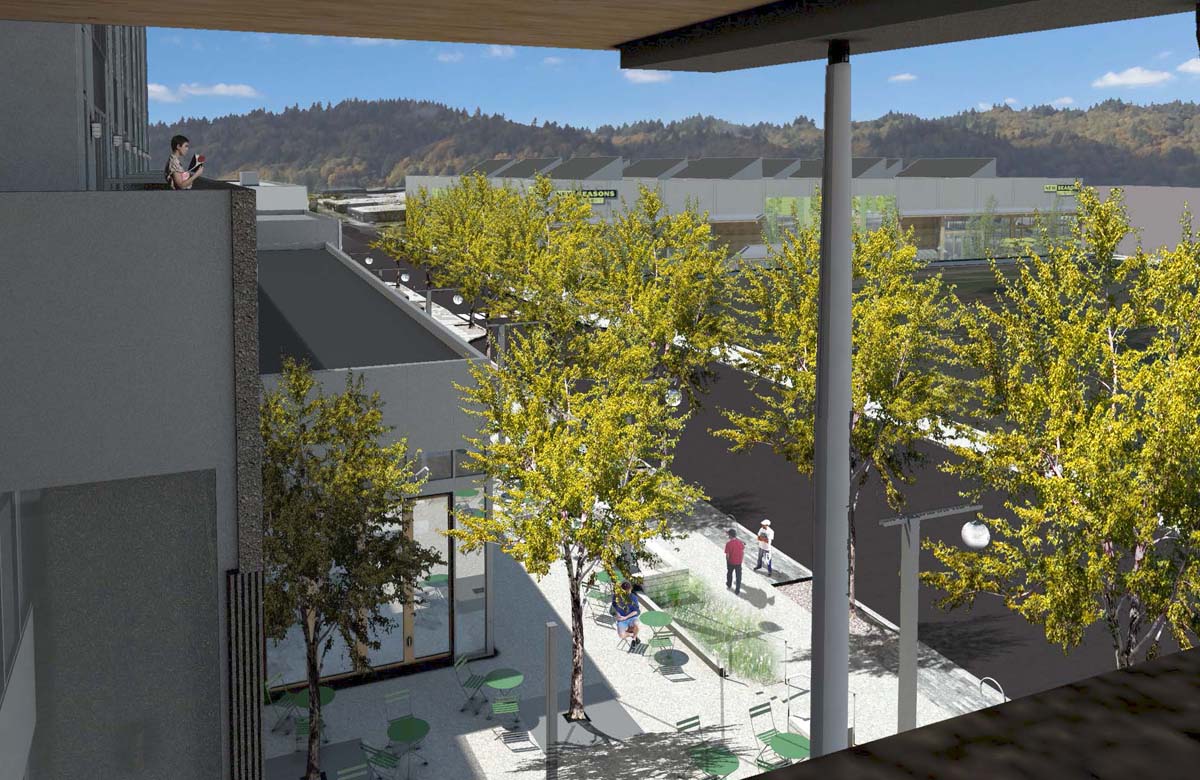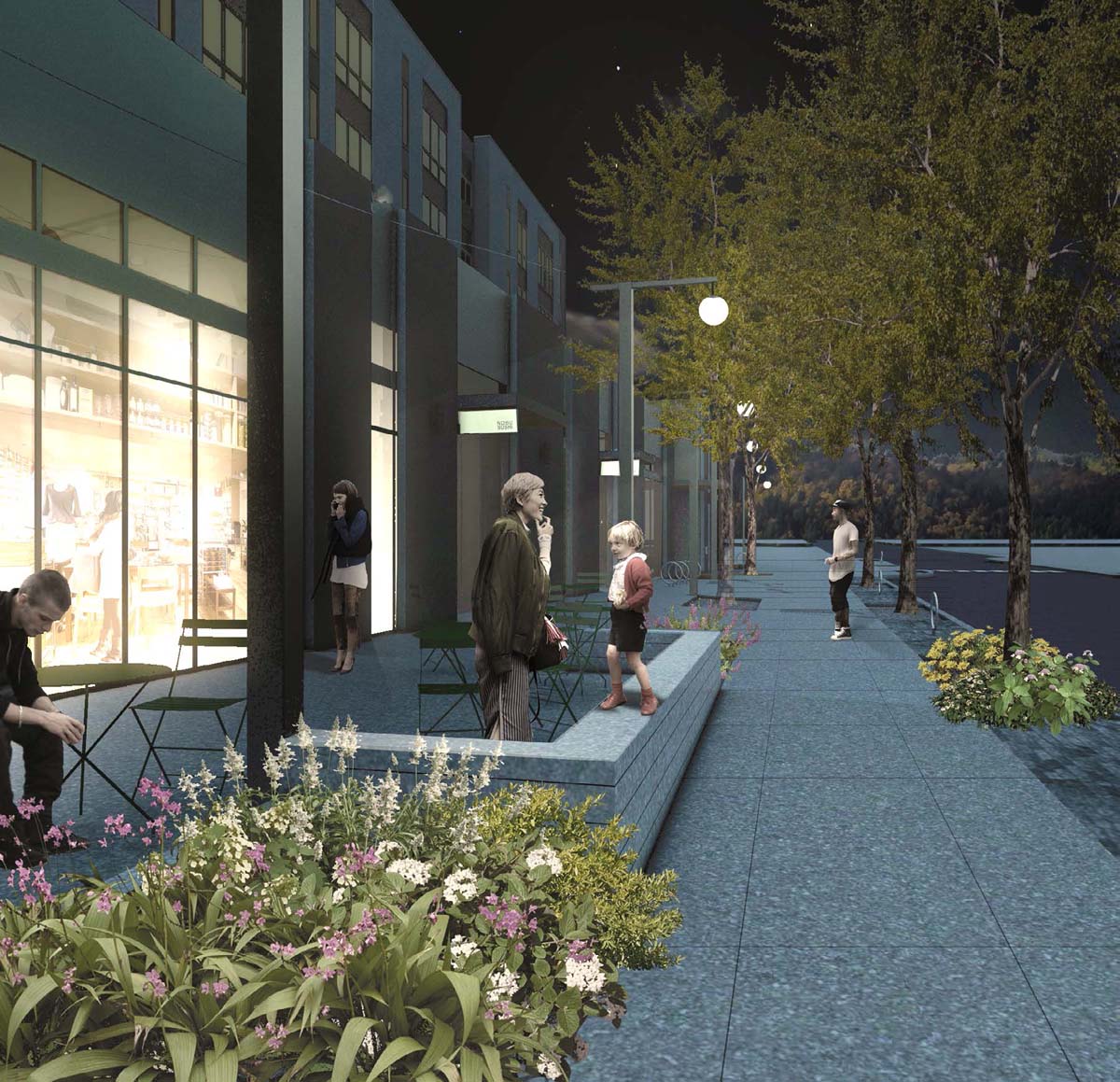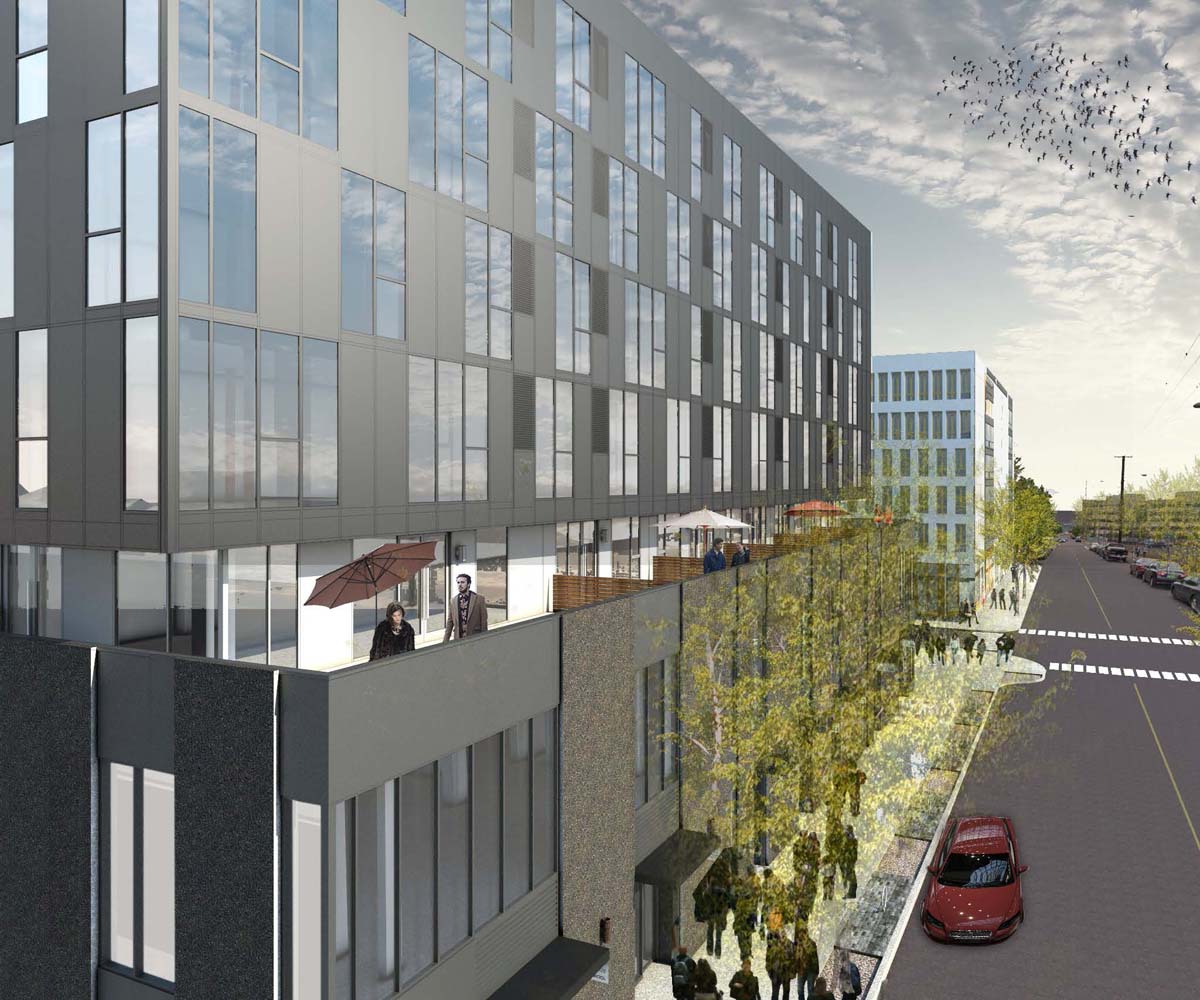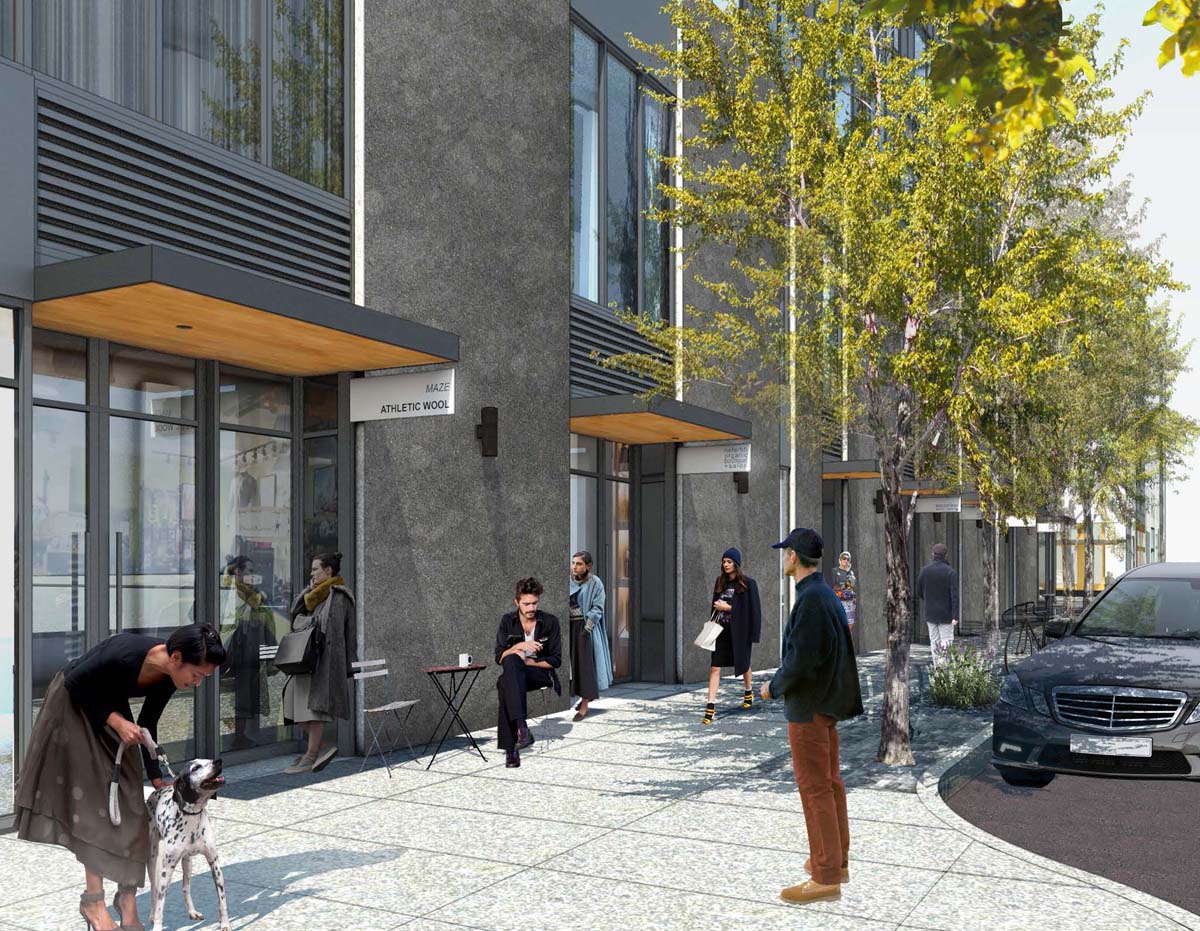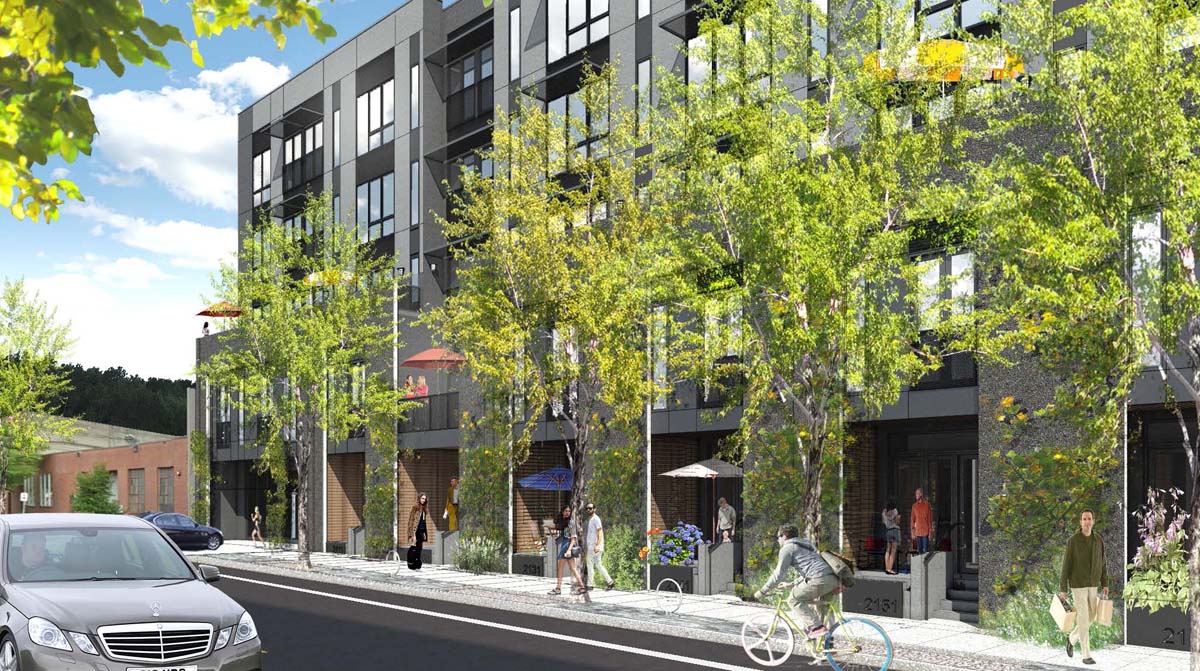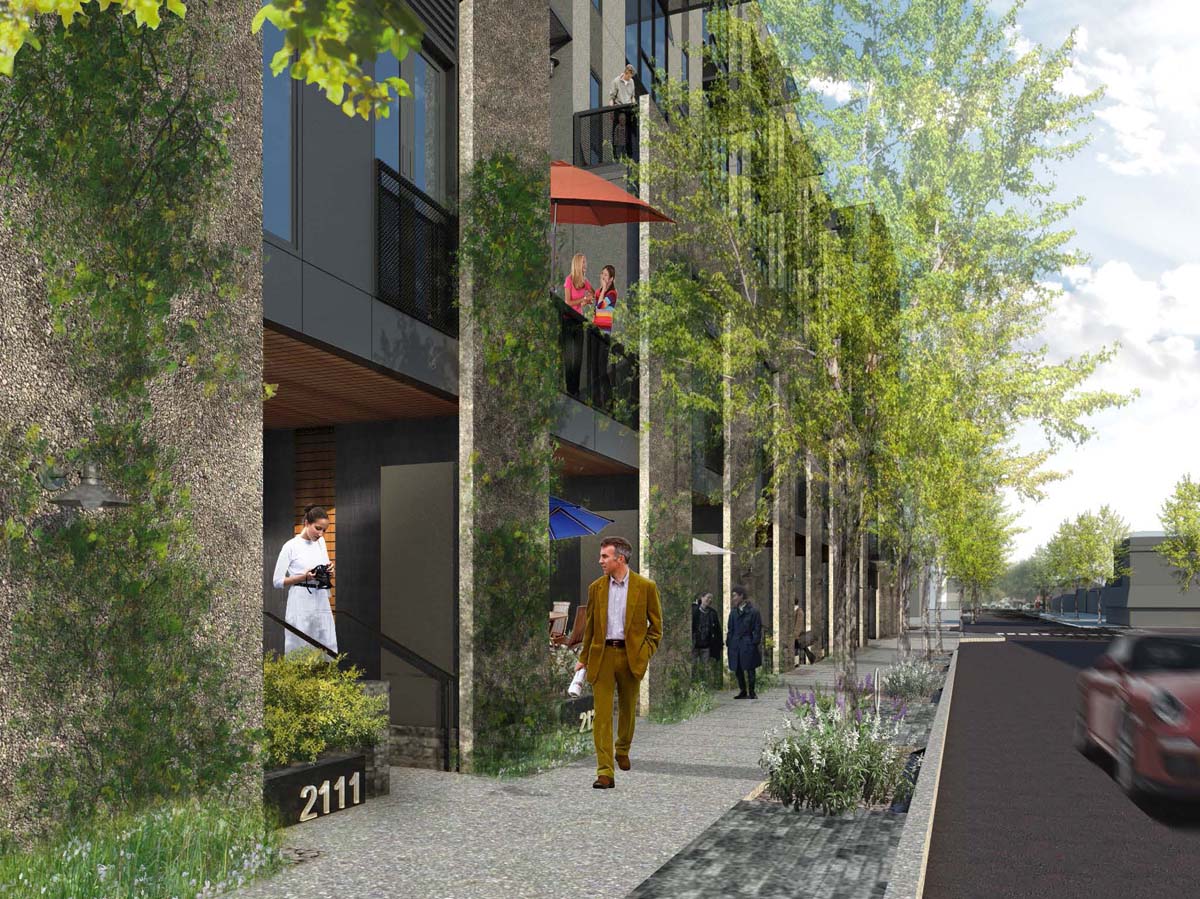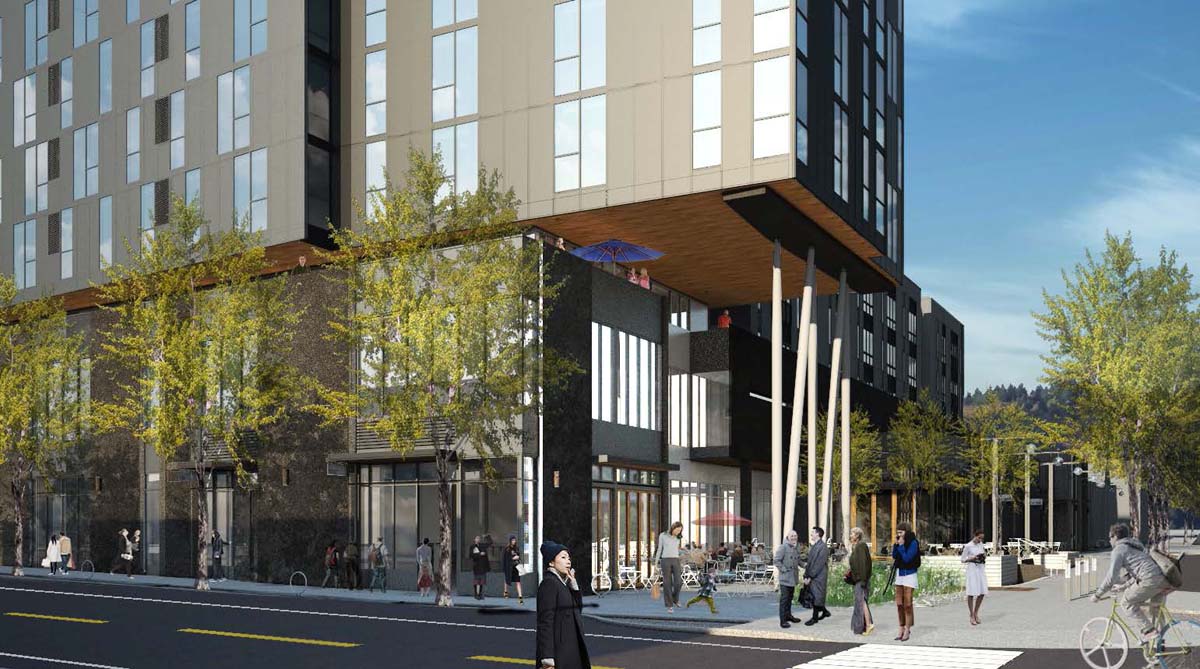 The project was approved through a Type III Design Review in October 2014. In the Final Findings And Decision By The Design Commission [PDF] the project was praised for the extent that it will transform the existing tilt up concrete warehouse:
The proposal utilizes the program to establish a unique character on each of the three primary façades and by using high quality materials, will transform a less-than dynamic existing building into a rather impressive and beautiful development.
A building permit for the partial demolition of the existing structure was issued in April 2015, and work began on site shortly afterwards. Building permits for the new construction remain under review.
Plans, Elevations and Sections