Design Advice has been offered to YBA Architects and PLACE Studio for Conway Block 290, a mixed use development at NW 21st and Pettygrove. The project by Guardian Real Estate Services will include a new square surrounded by four to six story buildings. These will have residential units over ground floor retail, with a subterranean performing arts center. Car parking will be provided in a below grade garage.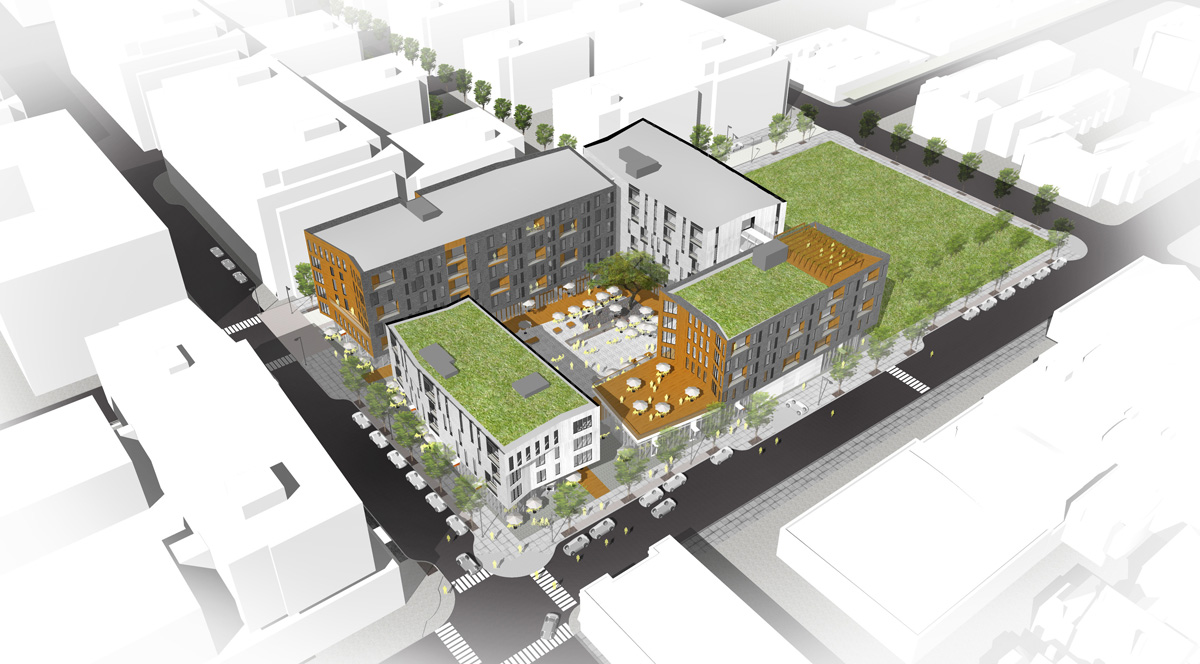 The project is located on land currently owned by Conway, and occupied by a truck servicing facility built in 1967. The adopted masterplan calls for the western half of block 290 to be developed with a privately owned square and associated development. The eastern half of the block will be a publicly owned park, to be developed by Portland Parks & Recreation when sufficient funding from Systems Development Charges becomes available.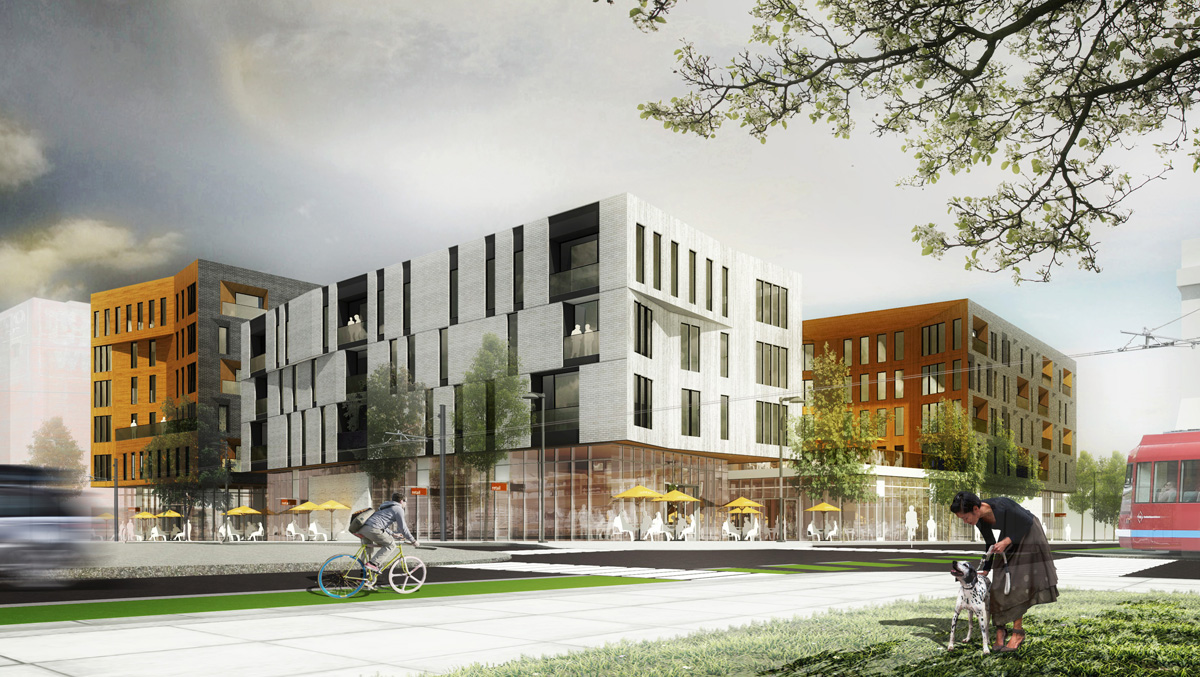 As presented at the Design Advice hearing, the proposal would require building in the alignment of the north-south pedestrian accessway. The accessways are a requirement of the masterplan, and there was unanimous opposition from the Design Commission to the idea of amending the masterplan to allow construction in the 60′ wide accessway. The Commission did indicate that they would be amenable to modifications to specific dimensional standards in the masterplan, if the applicant can prove that their proposals better meets the intent of the standards.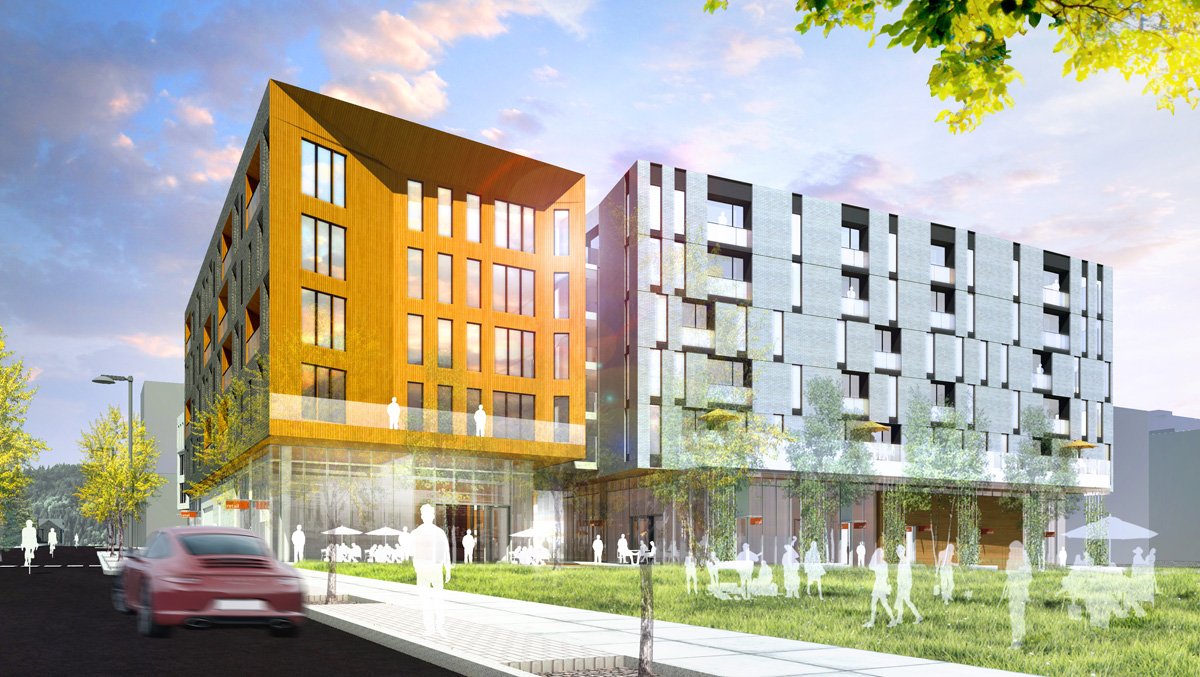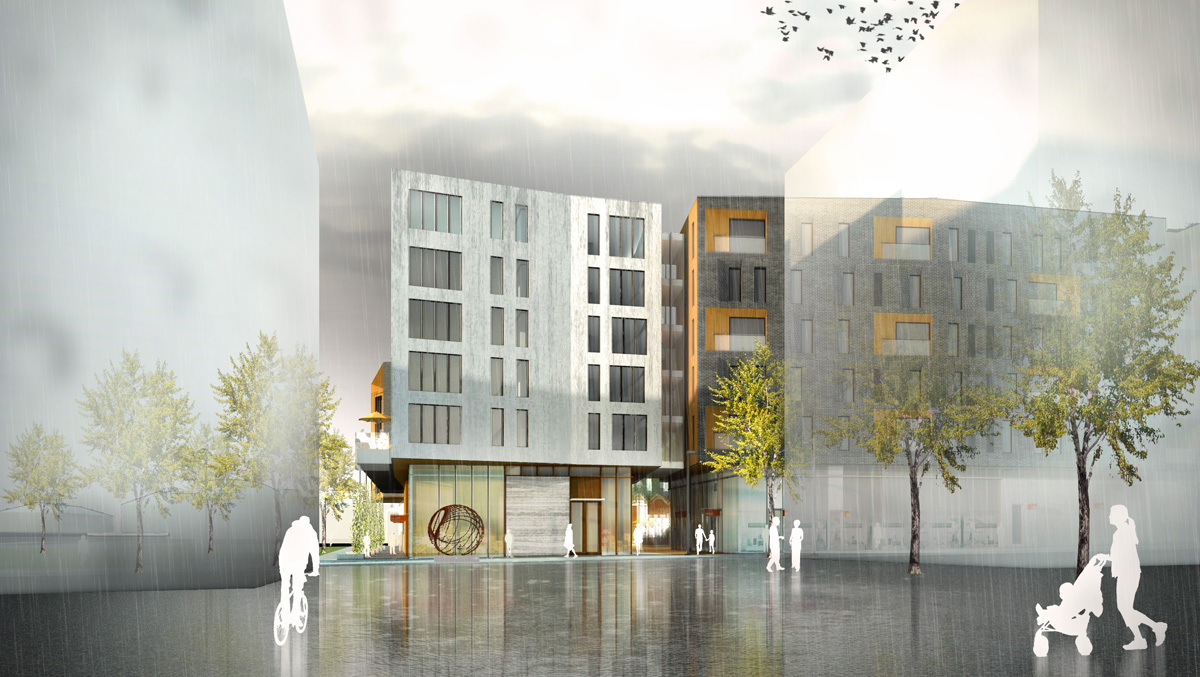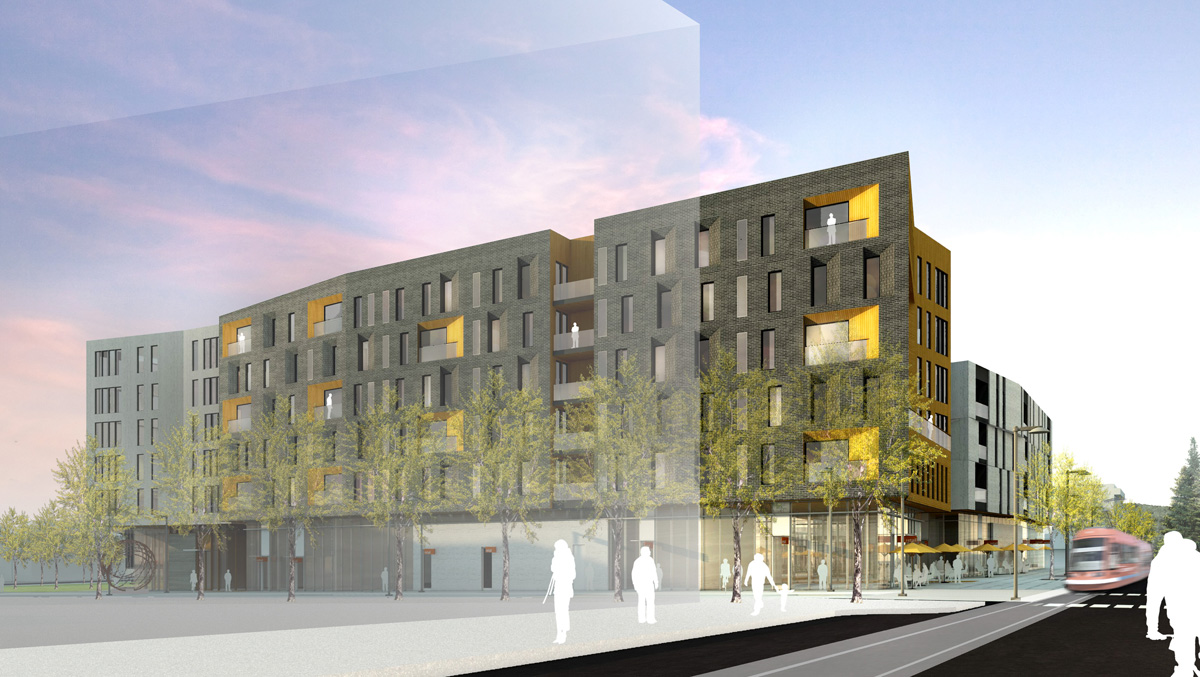 Other discussion focussed on the heights of the buildings surrounding the square and the merits of a fully enclosed square vs a three sided square. The neighborhood association is strongly supportive of a fully enclosed four sided square, but it is a significant challenge to create the required 16,000 sq ft square with buildings on four sides without encroaching on the accessway.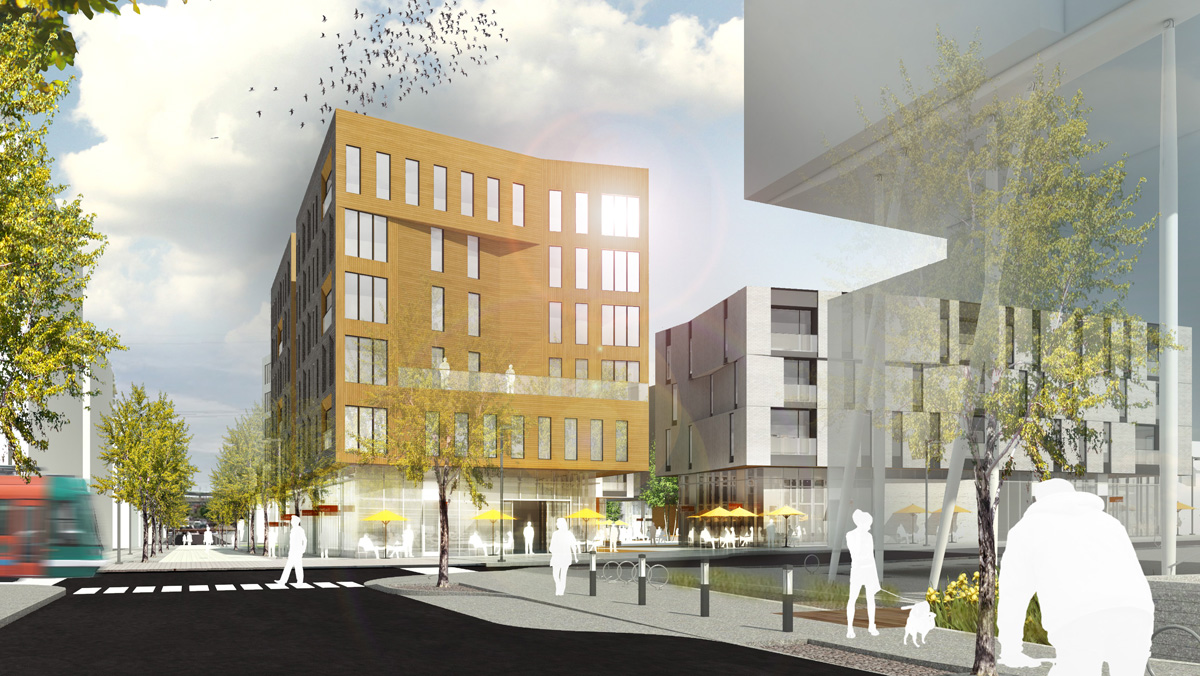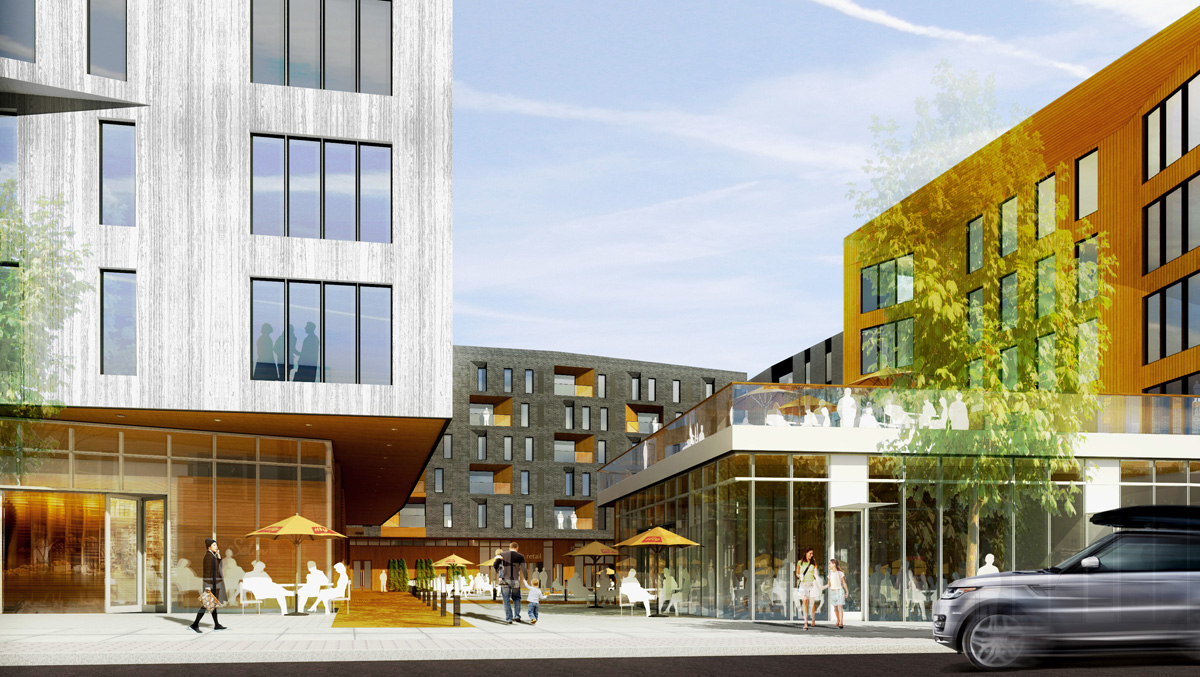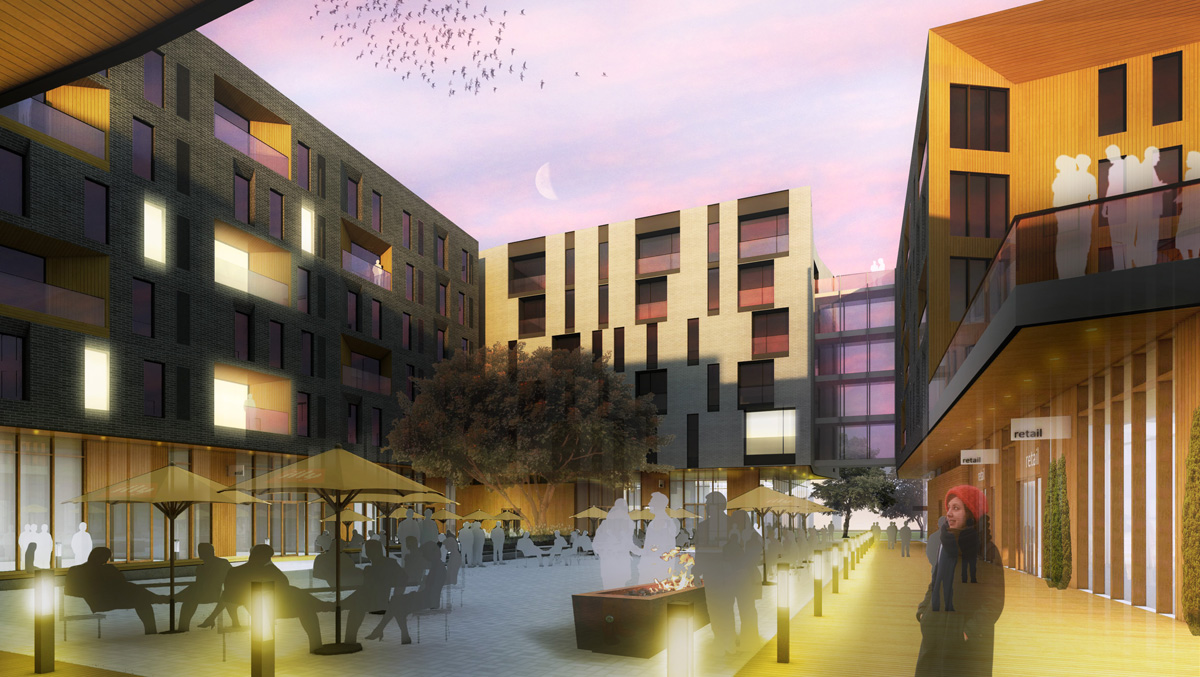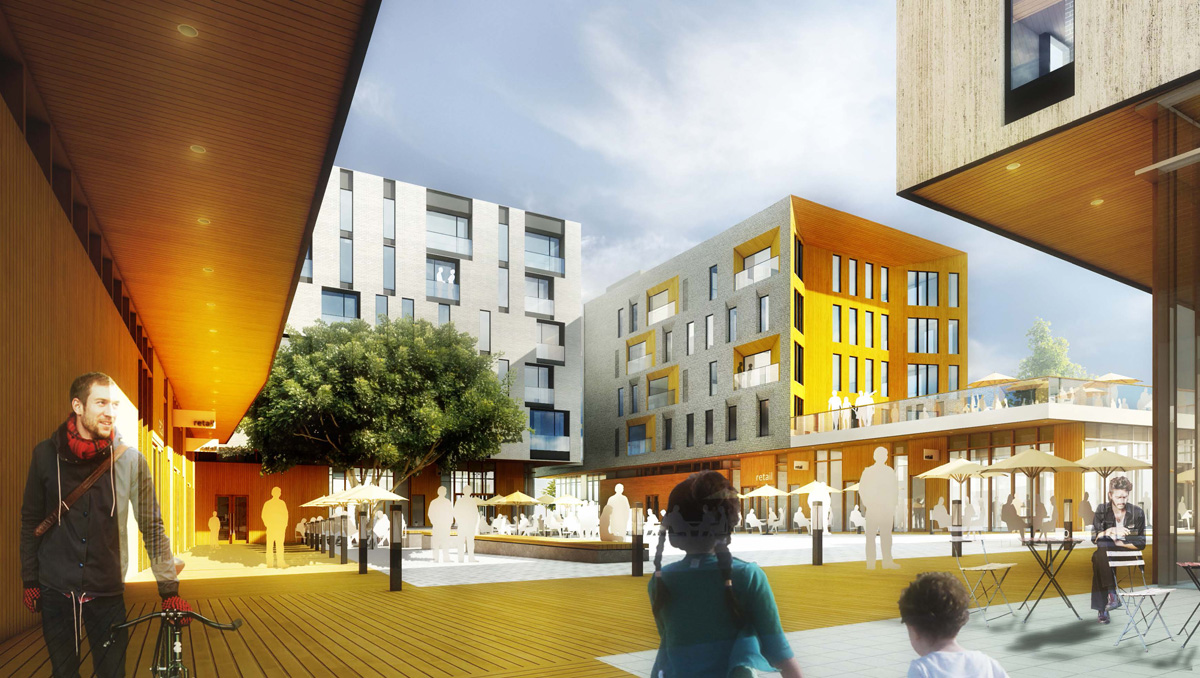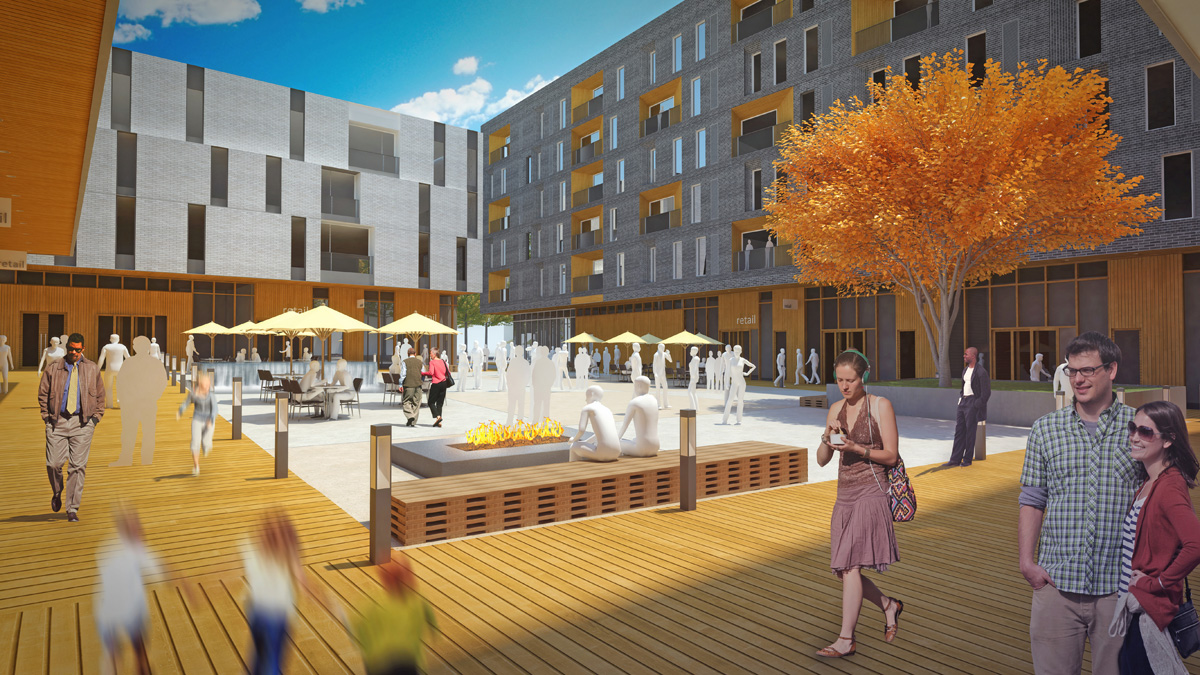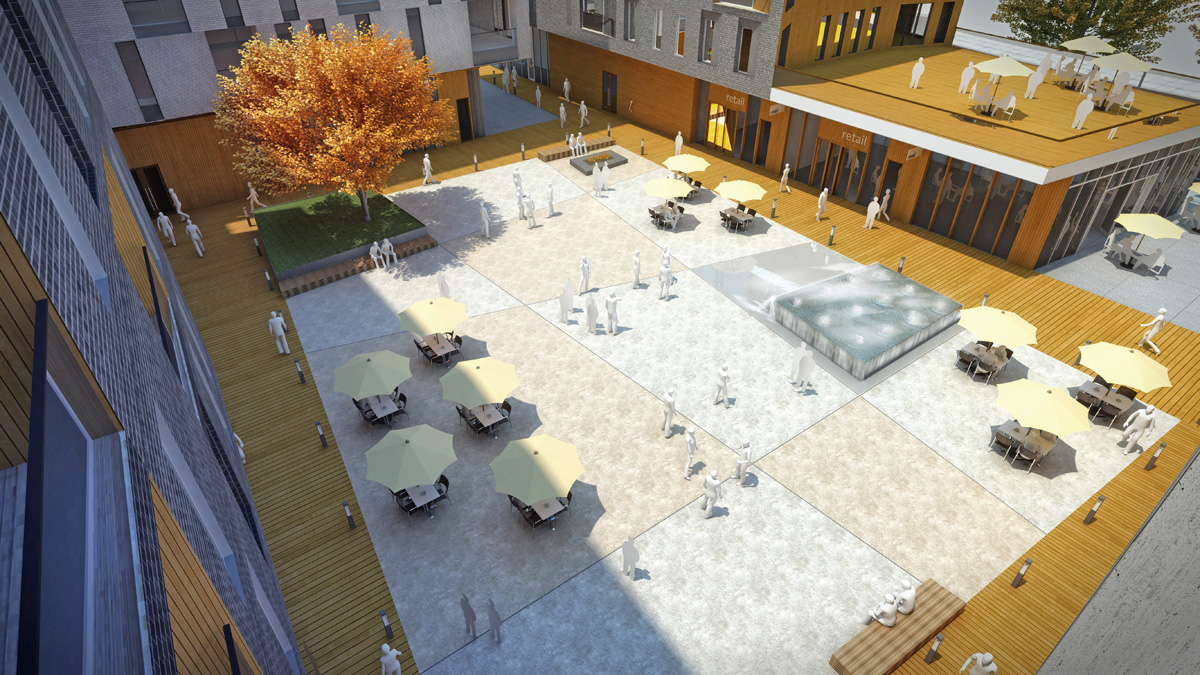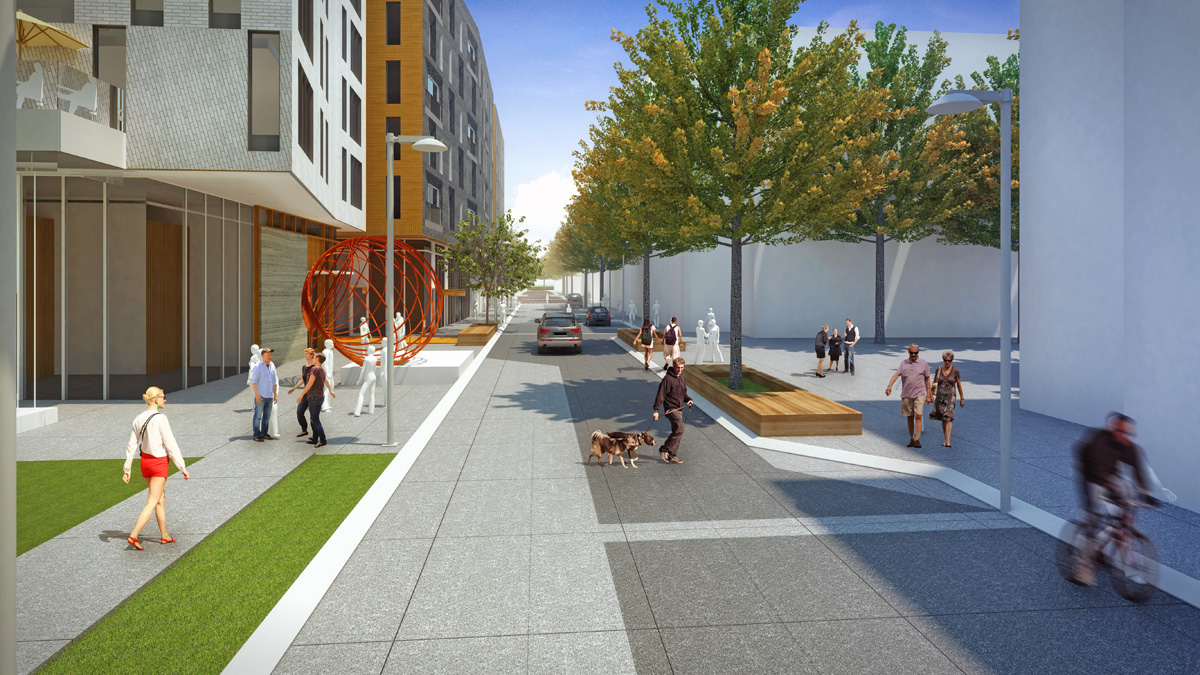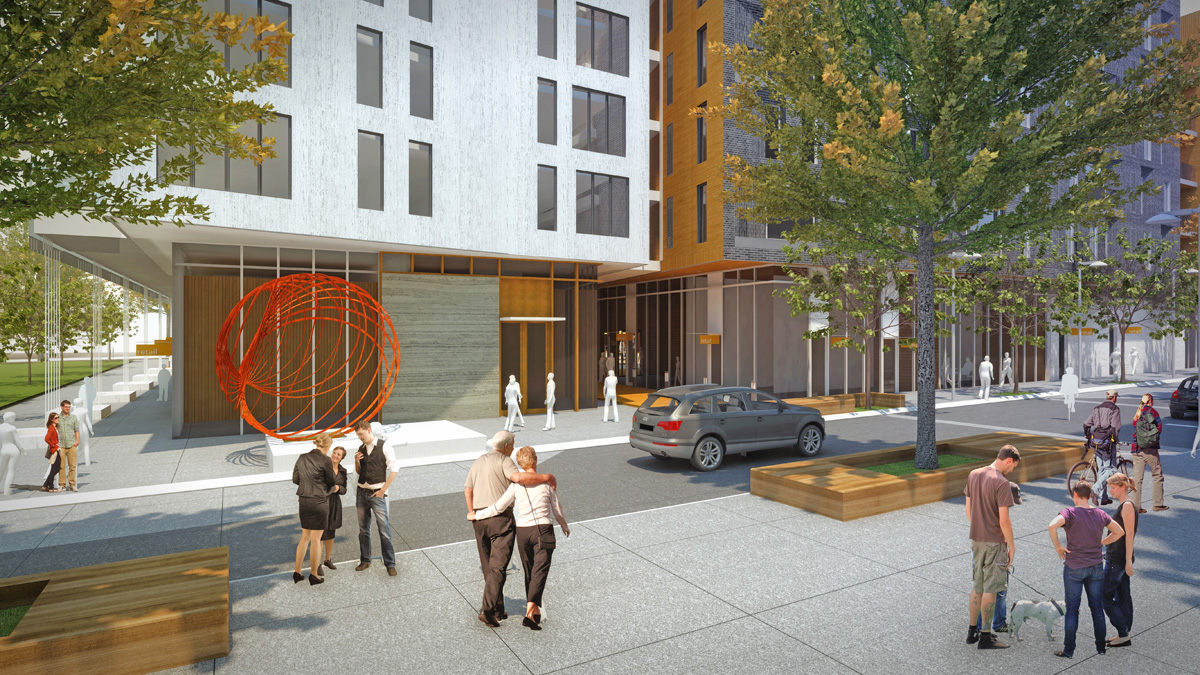 The project will be reviewed through a Type III Design Review with hearings before the Design Commission. The applicant has the option of returning for a further Design Advice request before submitting for a full review. A Type III Masterplan amendment is currently pending to allow vehicular access to the underground garage from NW Pettygrove Street.
Plans