A proposed mixed use building at NE 13th & E Burnside has gone before the Design Commission to receive Design Advice. The project design is by Seattle-based Encore Architects for developer Alliance Realty Partners. The building will include 208 apartment units and 129 vehicular parking spaces. Retail, amenity spaces and live/work units are proposed at the ground level.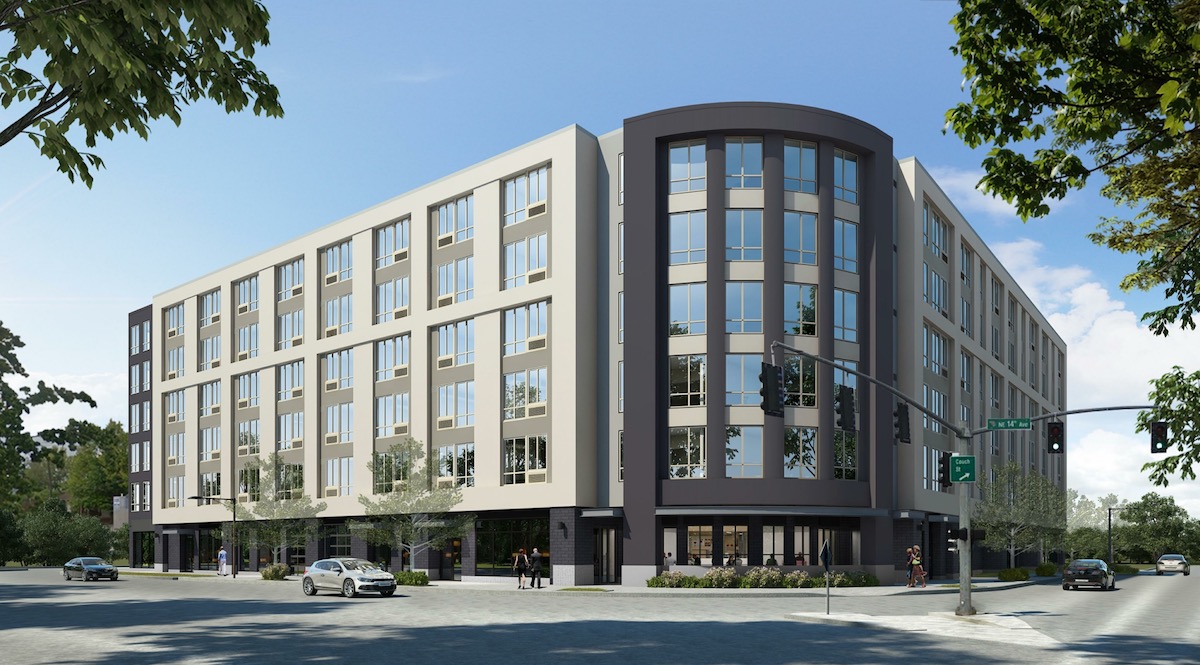 The project site at 1337 E Burnside is a full block bound by NE 14th Ave, E Burnside, NE 13th Ave, and NE Couch St. Until the completion of the Burnside-Couch Couplet in 2010 NE Sandy ran diagonally through the site. At the request of the adjacent property owner, Weston Investment Co, the NE Sandy right-of-way was vacated in January 2016.
The building is arranged in a C-shape plan, with a west facing open courtyard at level 2. A prominent curved corner element is placed at the corner of NE 14th & Couch, where Sandy Blvd terminates.
The primary material proposed for the project is a three coat stucco system, in four colors. Other materials include vinyl windows, aluminum storefronts, brick, and metal canopies.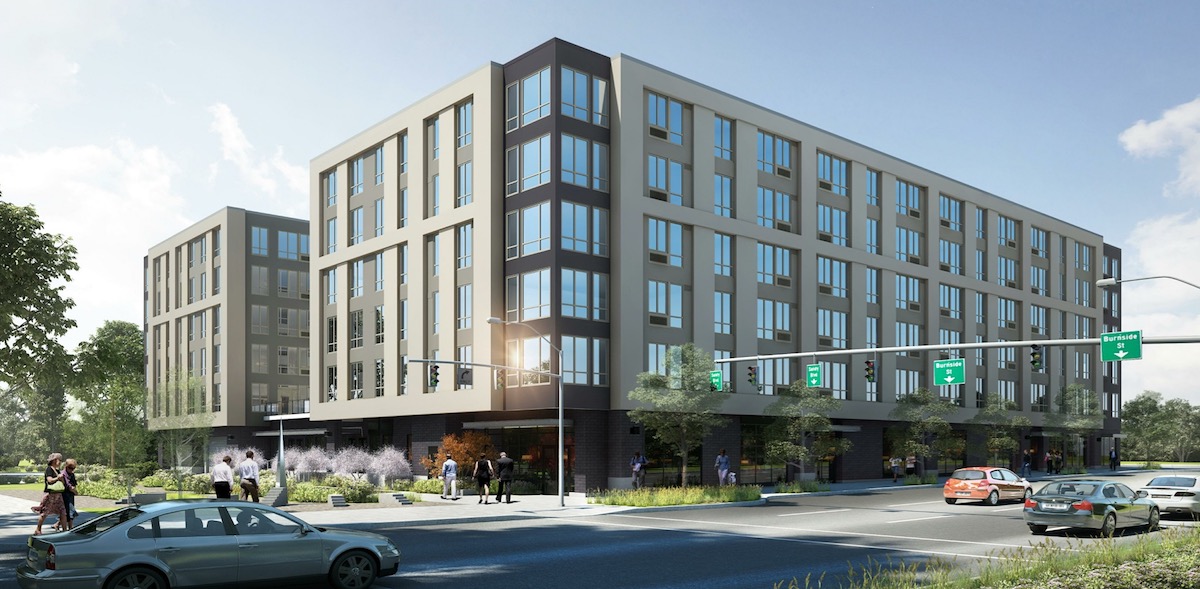 A Memo to the Design Commission, published before the April 6th advisory hearing, outlined potential areas for discussion, including the massing, materials, and response to the corner at NE 14th & Burnside. Commission discussion included whether the retail should relocate to NE 13th, which is likely to remain as a pedestrian only street, south of the garage entry; the need for the building to have more of a residential character, which could be achieved by adding balconies; and the need for the building to respond in a strong way to its prominent location, particularly at the NE 14th & Sandy corner.
In order to gain approval the project will be required to go through a Type II Design Review, where the decision is made by Bureau of Development Services staff.
Drawings