Plans by the Portland Bureau of Transportation and the Portland Development Commission to renovate the 10th & Yamhill Smartpark Garage have received Design Advice. The project is being designed by FFA Architecture and Interiors. The project is intended to address ADA and seismic deficiencies in the existing structure, as well as improve the ground level retail experience.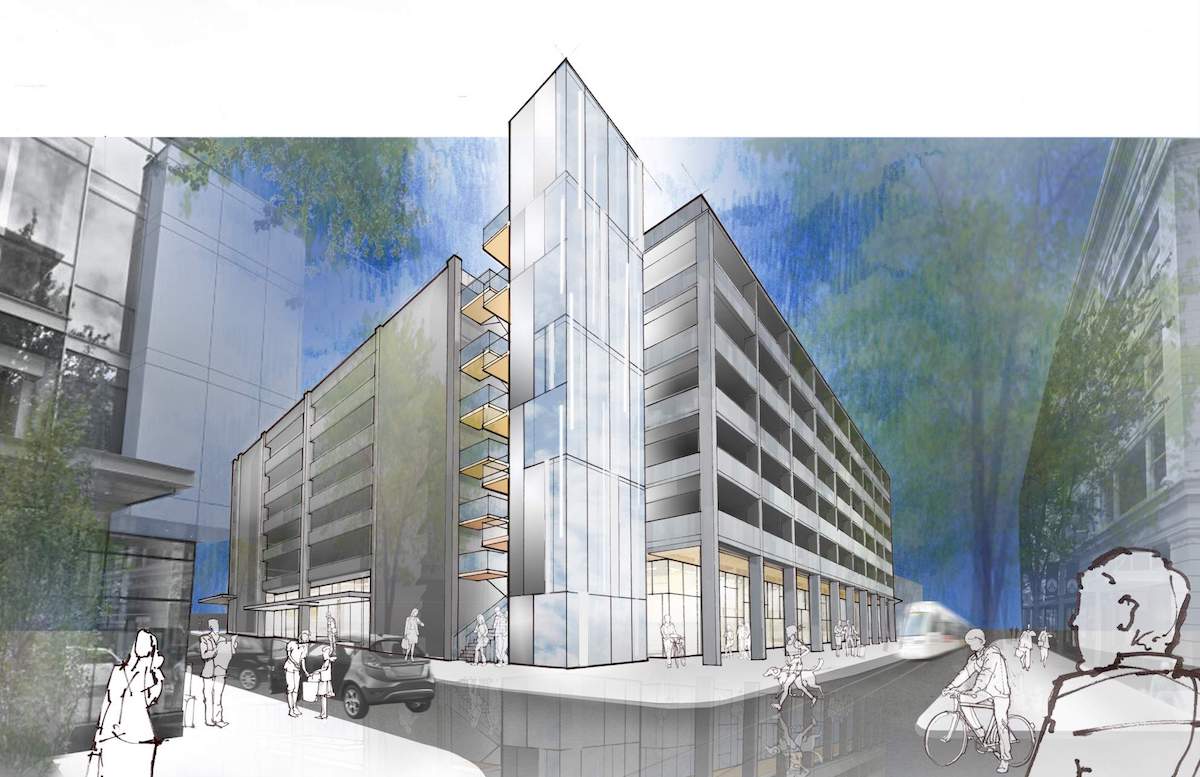 The existing garage is located downtown, and is bound by SW 9th Ave, SW 10th Ave, SW Yamhill St and SW Morrison St.  The building was constructed in two phases, with the first concrete framed portion completed in 1978. Two more parking levels were added in 1984, partially framed out of steel.
The primary seismic concern is the four corner stair towers, which are not expected to survive a major earthquake. These will be removed, with new stair / elevator towers constructed at the NE and SW corners of the garage. Where the stairs are removed at the NW and SE corners they will be infilled with new ground floor retail space.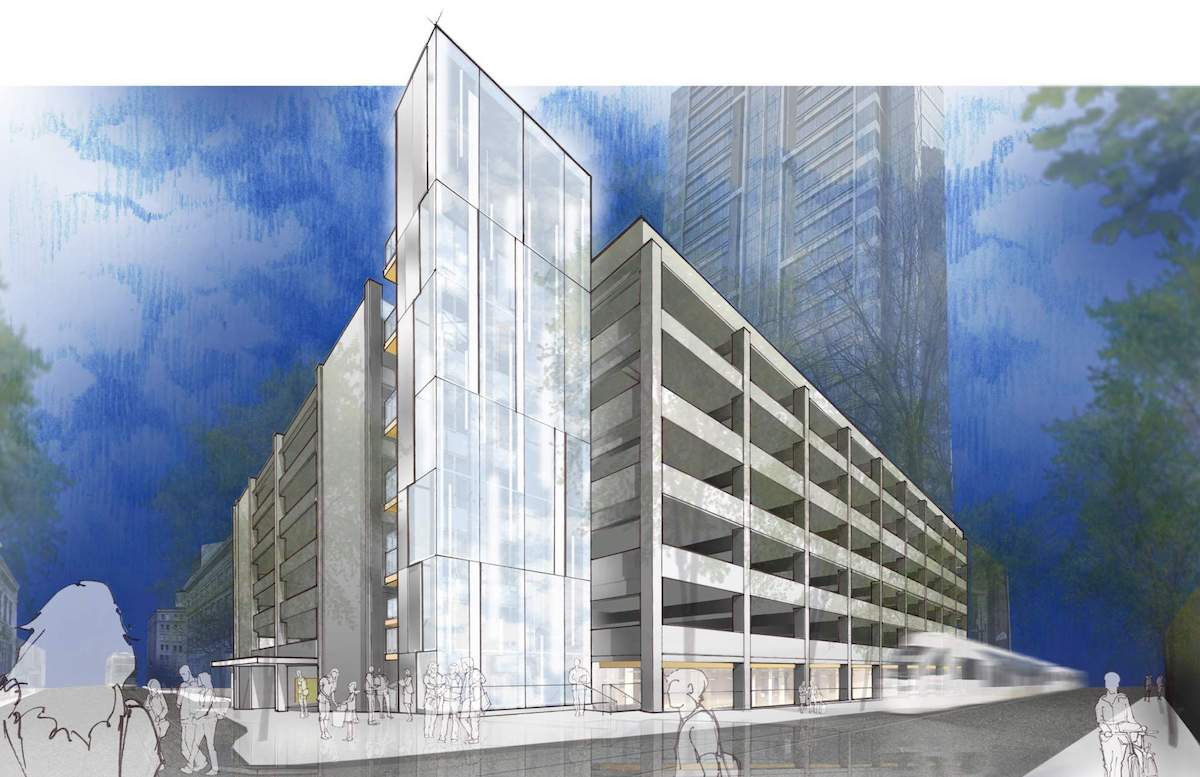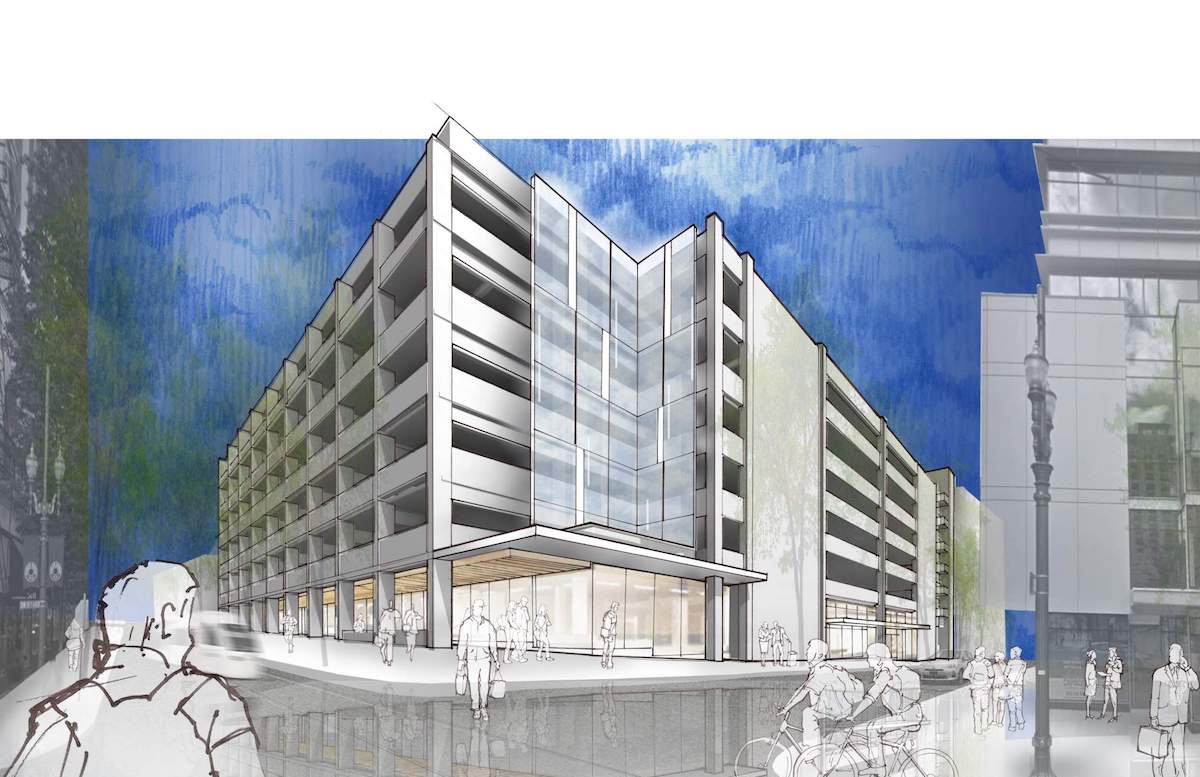 At the ground level the existing storefronts will be removed, and replaced with new full height glazing, intended to create a more welcoming retail experience. New tenant signage, perpendicular to the direction of pedestrian travel, will be added.  Multiple doors in the storefront glazing will allow the retail space to be leased to large retailers, or demised down to multiple smaller retail spaces.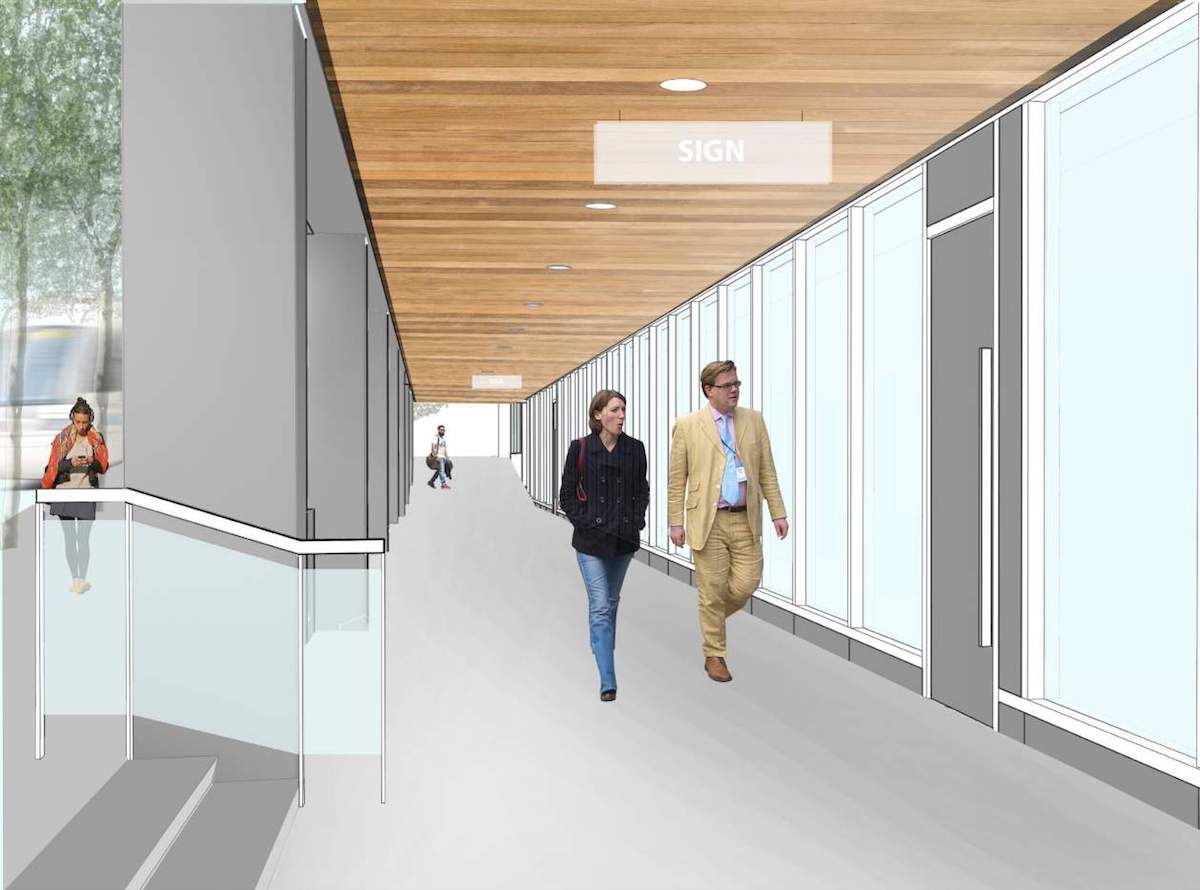 Along SW 9th Ave, where the garage does not overhang the sidewalk, new canopies will be added.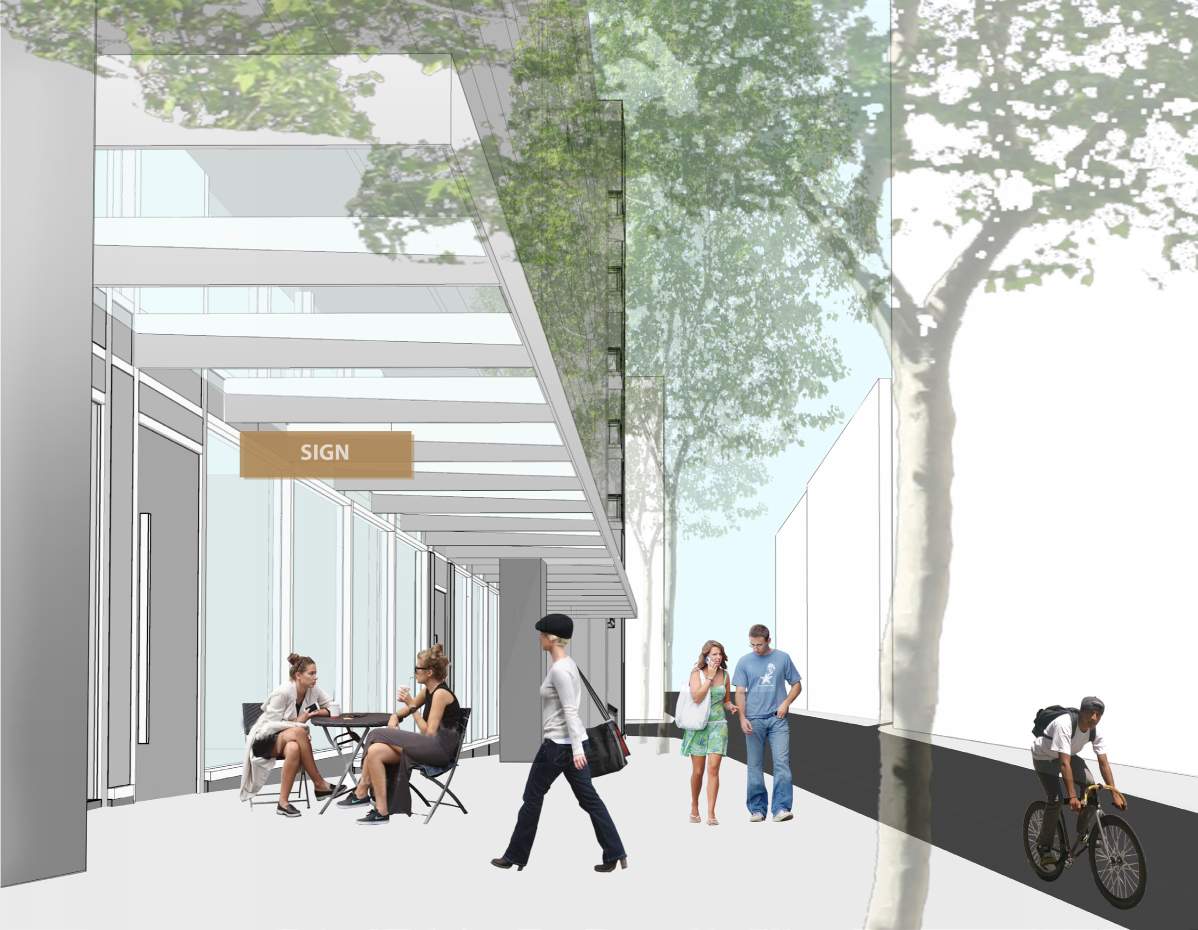 A Memo to the Design Commission, published before the April 6th hearing, outlined potential areas for discussion, including the design character of the renovations, the ground floors, the upper floors and the materials proposed. The Design Commission generally welcomed the improvements at the ground level, and asked questions about the strategies for public art; the degree to which the stair towers should be open or enclosed; and whether the parking entry/exit throat on SW 10th, which occupies half the block, could be narrowed. Public testimony against the project was received from representatives of two of the existing retail tenants, who would prefer to remain in place and are worried about being displaced (either temporarily or permanently) when construction starts.
In order to gain approval the project will be required to go through a Type III Design Review, with public hearings in front of the Design Commission.
Drawings