The Historic Landmarks Commission has approved a new building at NW 23rd and Glisan, the site of the 2016 gas explosion. The building will include five new residential units, over 1,007 sq ft of ground floor retail space. No vehicular parking is proposed. The building is being developed by A&R Development, the owners of the adjacent building at Robert and Ann Sacks House at 2281 NW Glisan St, which was seriously damaged in the explosion and is now being restored. The architects for the project are Allied Works, the original designers of the adjacent building.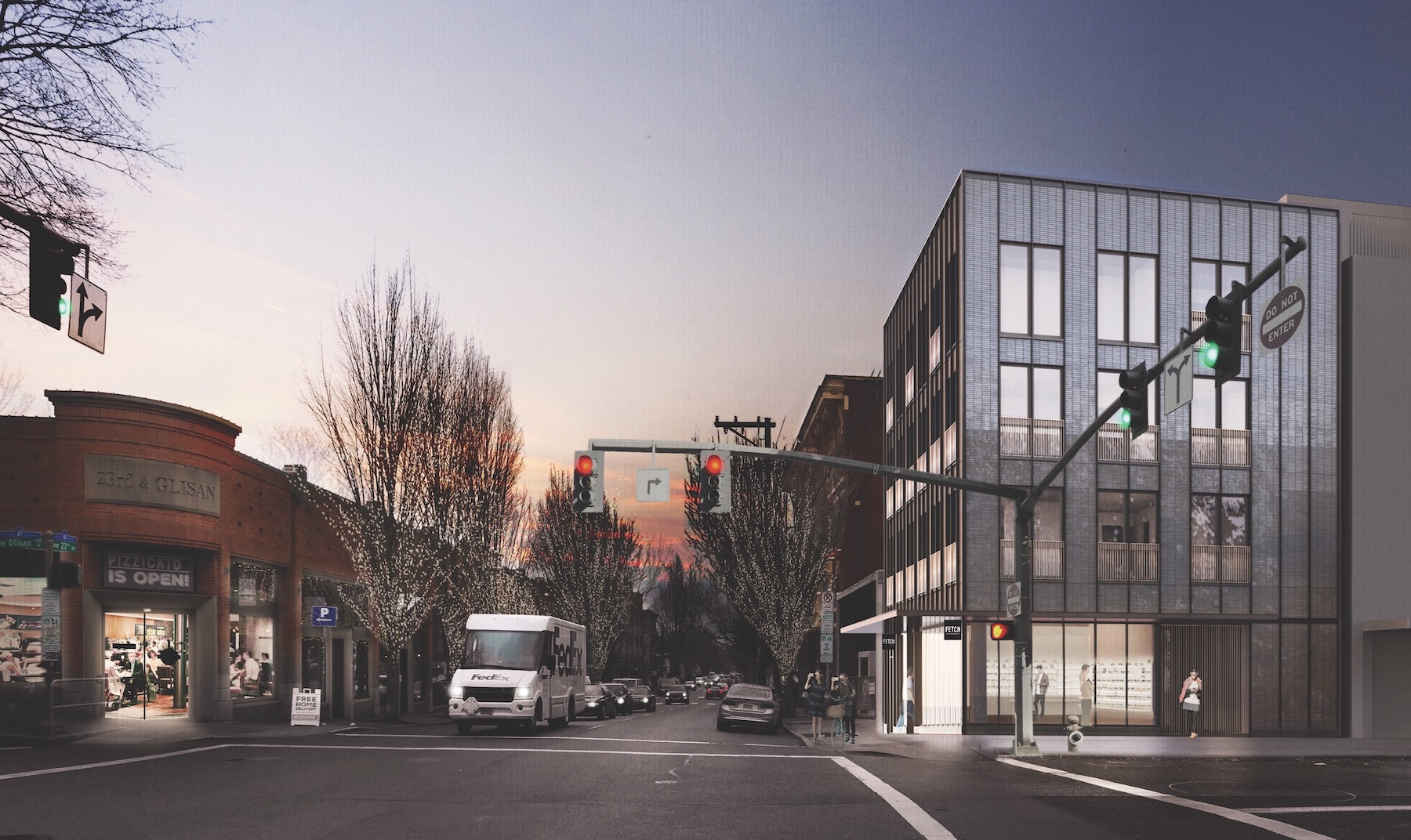 The site was previously occupied by the 1906 Wilfred & Gustav Burkhardt Building, seen above in 2015. The building was considered a contributing resource in the Alphabet Historic District, which is listed on the National Register of Historic Places. Tenants that were in the building before it was destroyed included Art Works Rebels Tattoo Studio and Portland Bagelworks.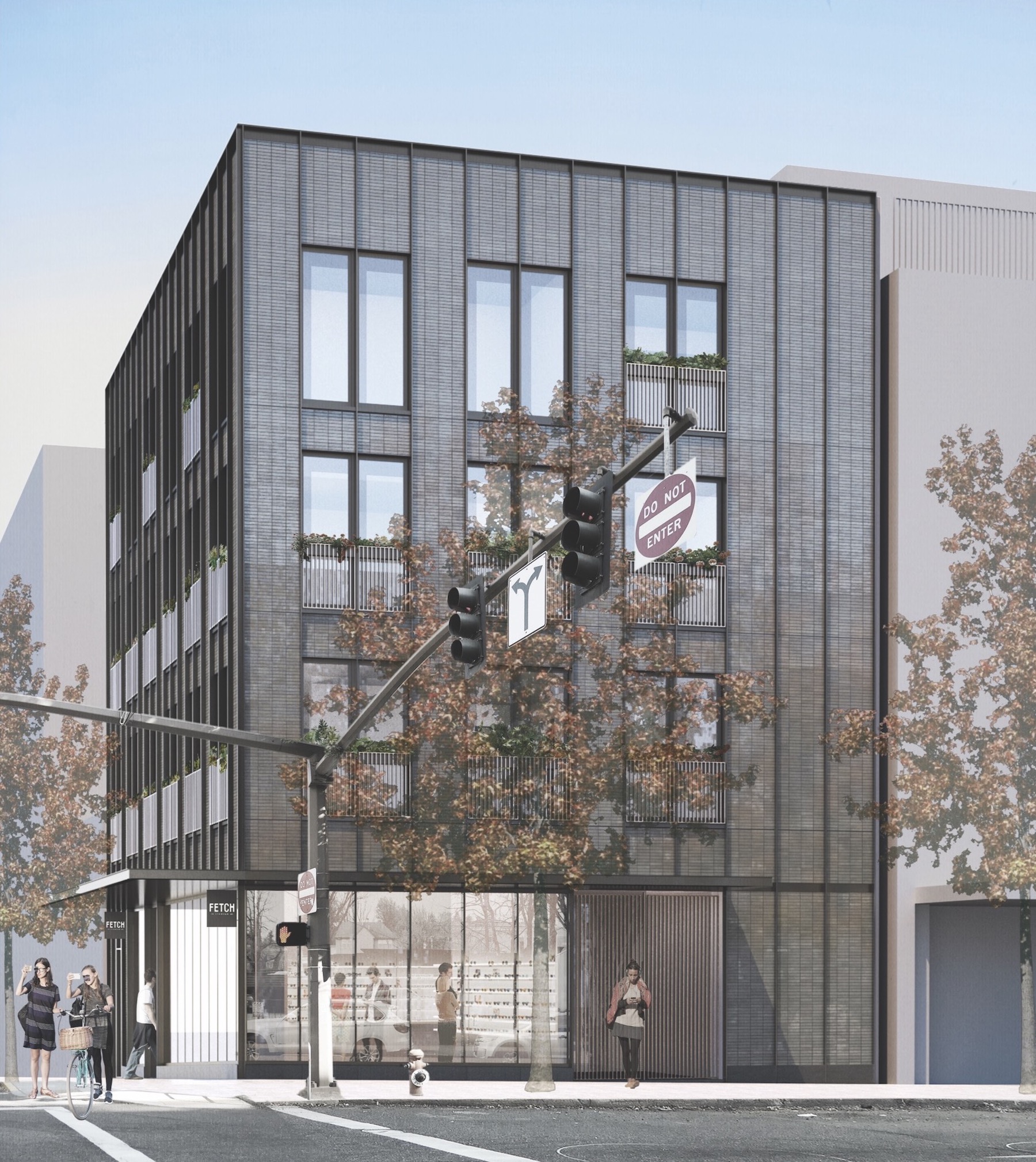 The four story building is arranged with retail at the ground floor, two residential units at level 2, and three two-story units at levels 3 and 4.
The primary materials for the building will be stack bonded glazed porcelain tile and aluminum-clad wood windows, framed by projecting powder-coated metal fins.  Operable windows will have powder-coated metal Juliette balconies. The ground floor will primarily be composed on aluminum storefront glazing. The building will have an ecoroof covering most of the site area.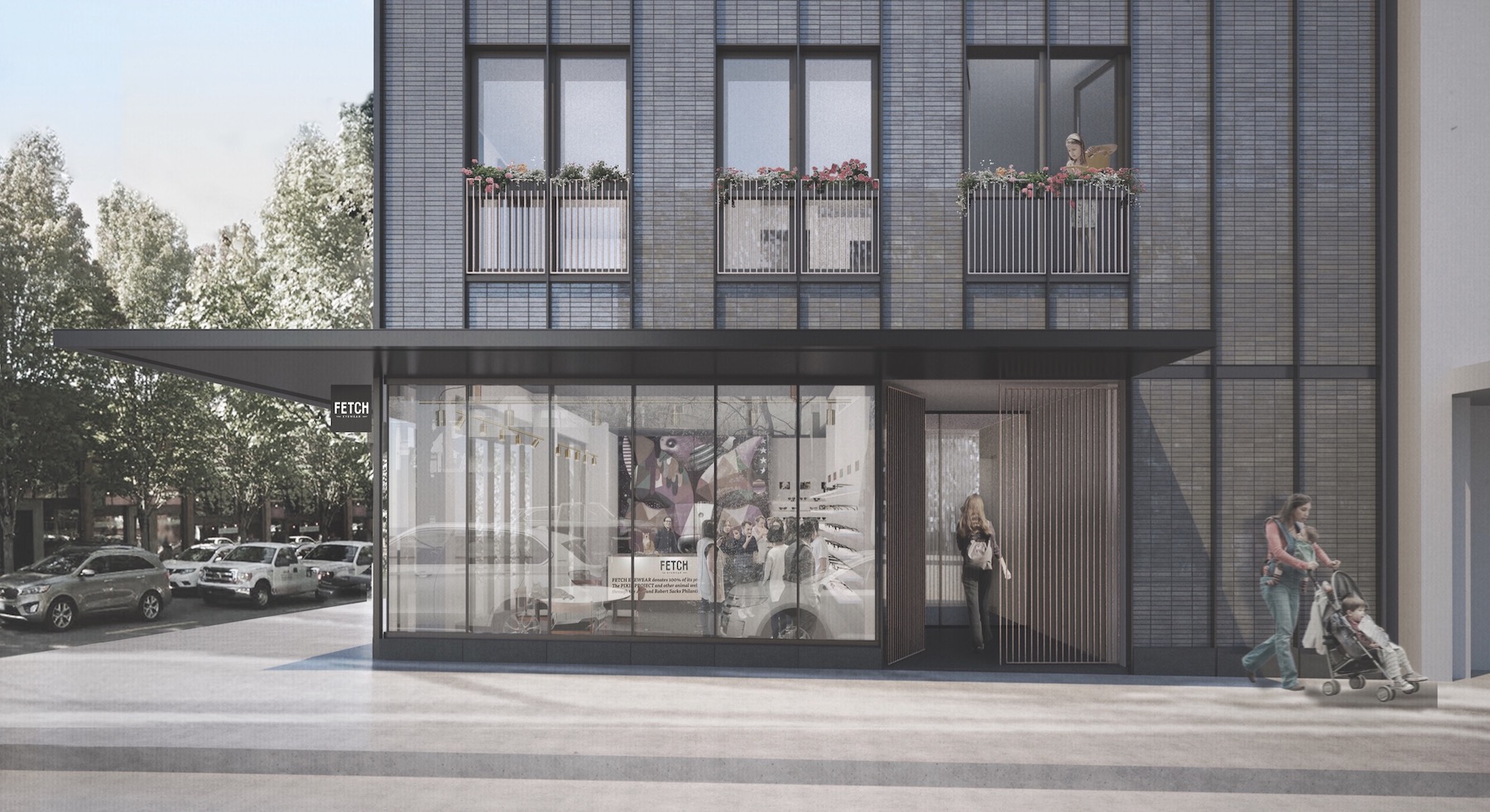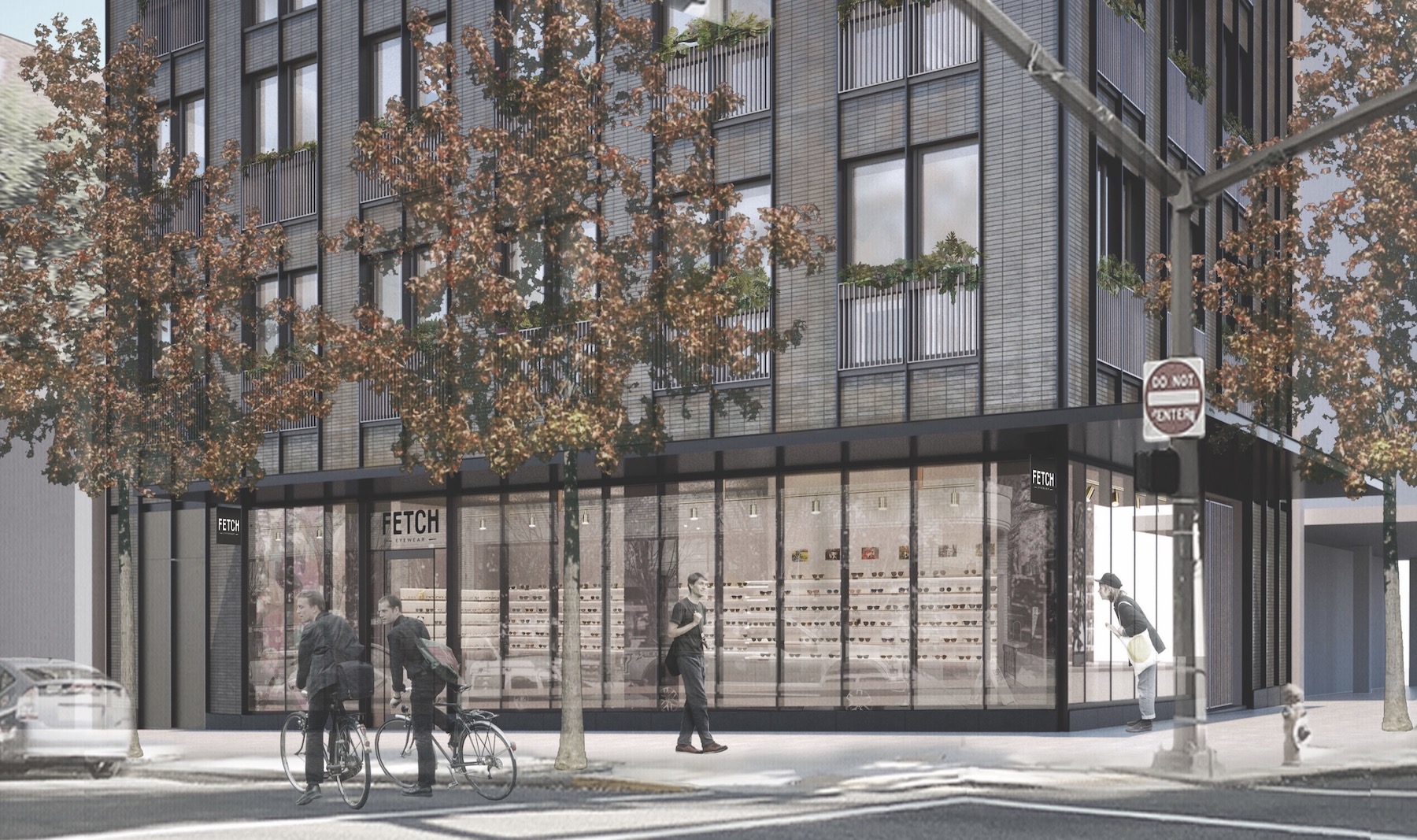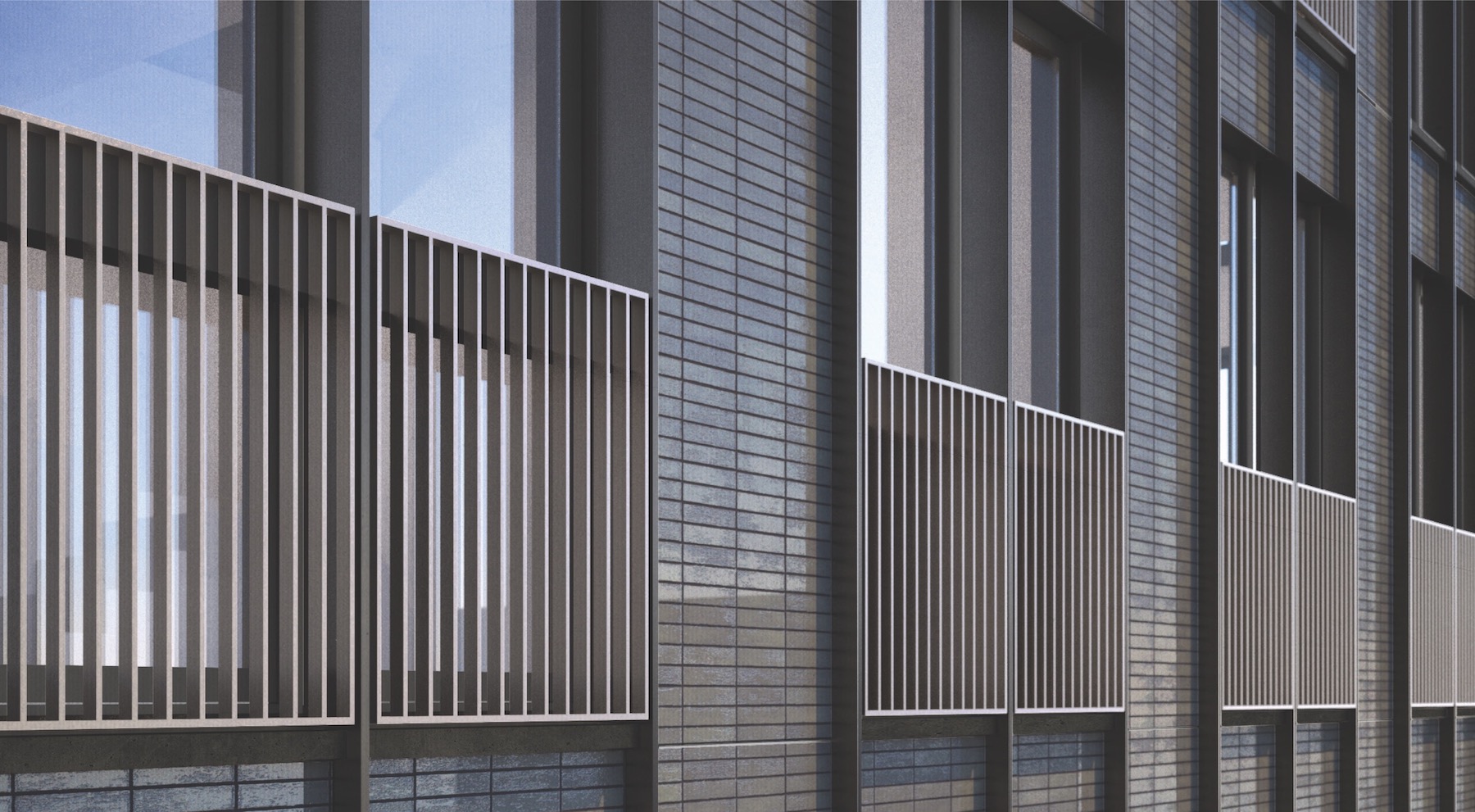 500 NW 23rd went in front of the Landmarks Commission twice, for Design Advice in March 2018 and for its Type III Review hearing on June 25th 2018. Having received a very positive reaction at both hearings, the project was approved by a unanimous vote. In the conclusion to the Final Findings and Decision by the Landmarks Commission the project was praised as a successful example of contemporary design in a historic setting:
The proposed four-story mixed-use building is properly scaled with regard to the historic district and will provide a nice example of how to design a small corner contemporary building that is compatible with the historic district.
The project will need to receive a building permit before construction can begin.
Drawings