The Design Commission has approved a proposed U-Store self storage facility at the north end of the Pearl. The six story building is being designed by MCA Architects for Hoyt Street Properties. At the ground floor the building will include 6 retail / office units, accessed from a raised dock. The five floors above will include 109,075 sq ft of storage space. As part of the development a new plaza is proposed where NW 13th Ave and Savier St will meet.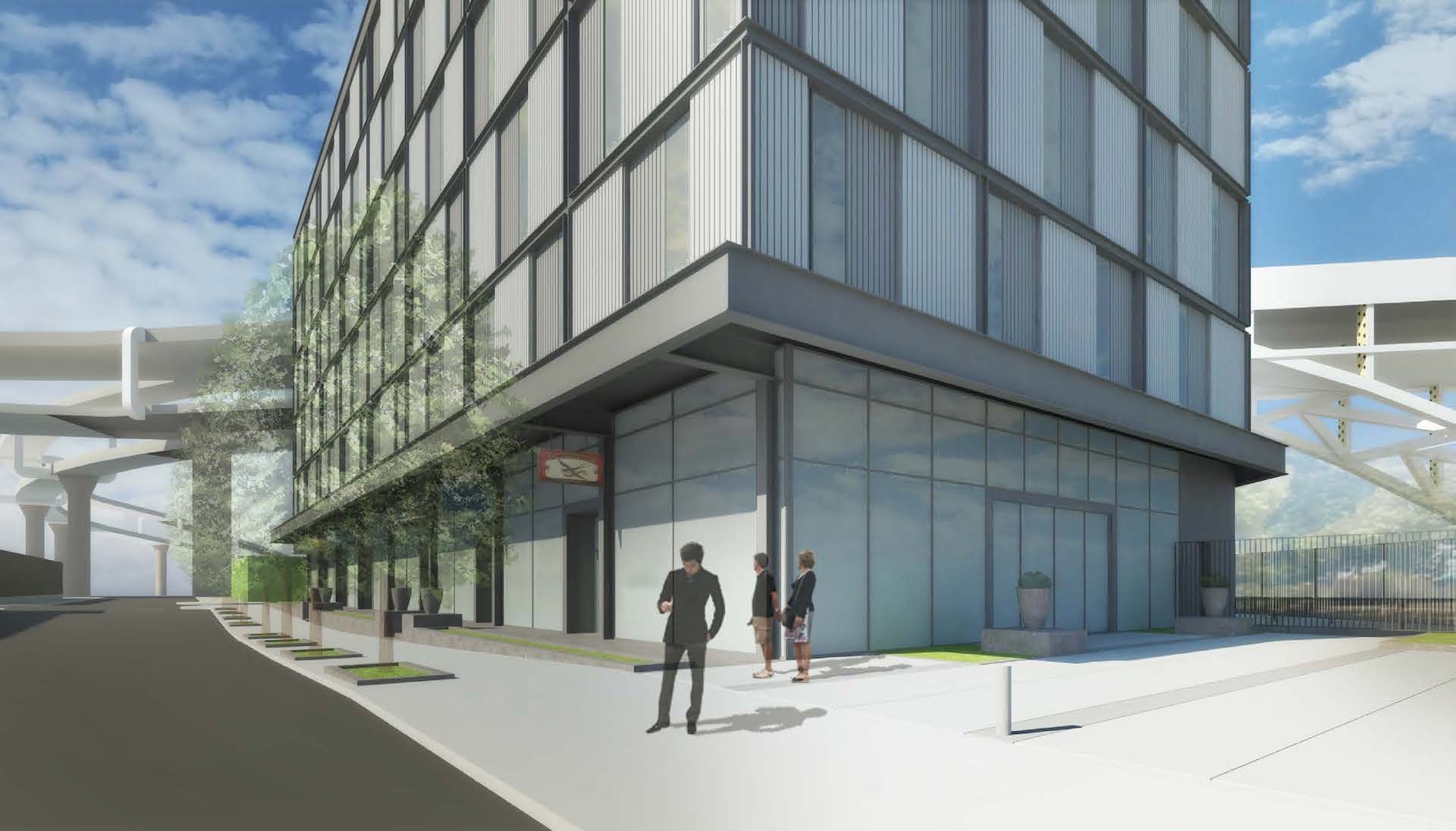 The project site is vacant land, at the far end of the former railyard acquired by Hoyt Street Properties in the 1990s. Nearby developments  under construction include Vibrant!, 1411 NW Quimby, and the Vista Pearl. Recently completed buildings include the Abigail and the Modera Pearl.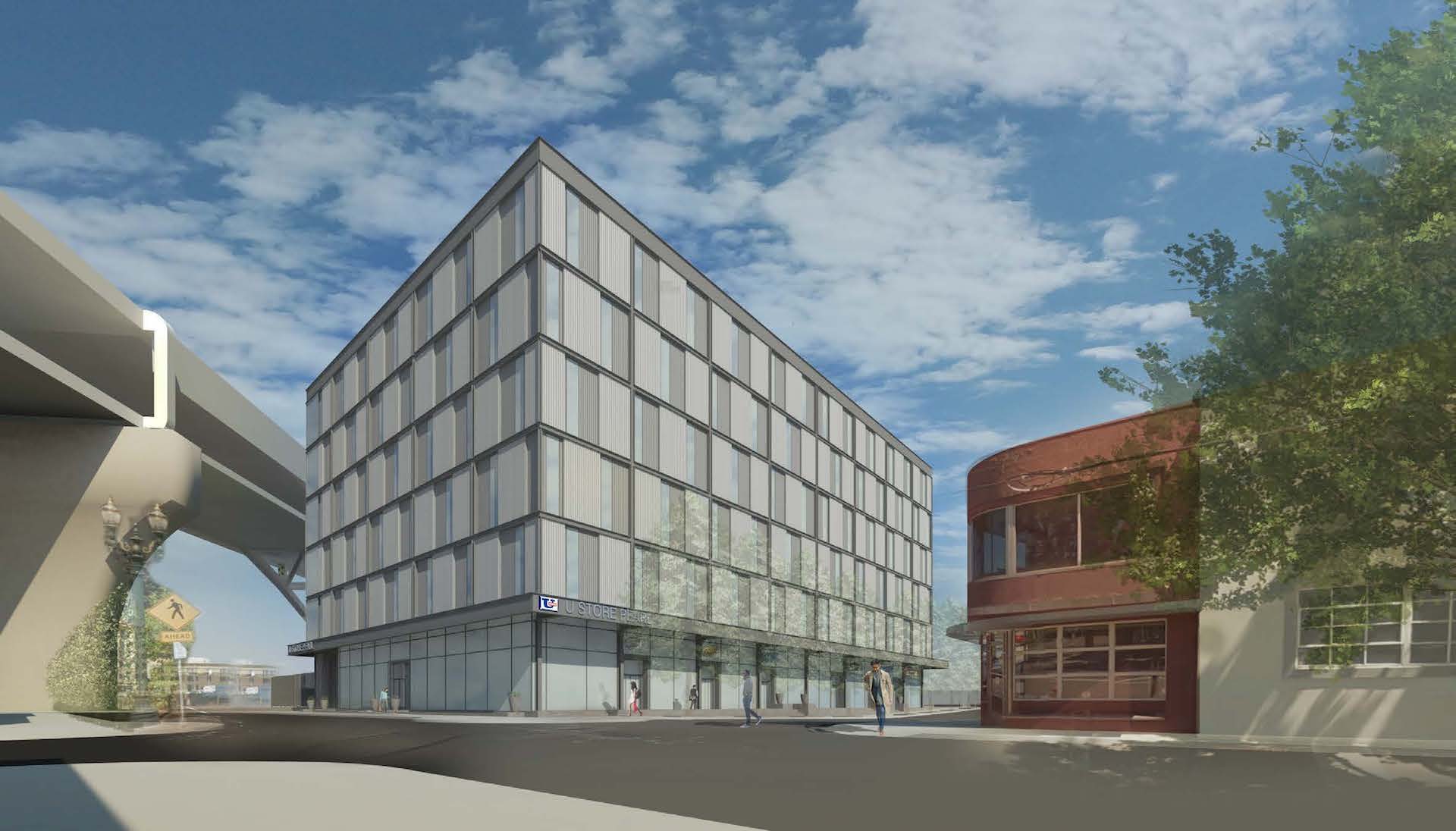 The primary materials at the upper floors of the building will be a pattern of ribbed metal panel, in alternating grey tones, with aluminum windows. These will be set inside a frame of 12″ steel C-channels. At the ground level on the street facing facades will be primarily composed of aluminum storefront glazing.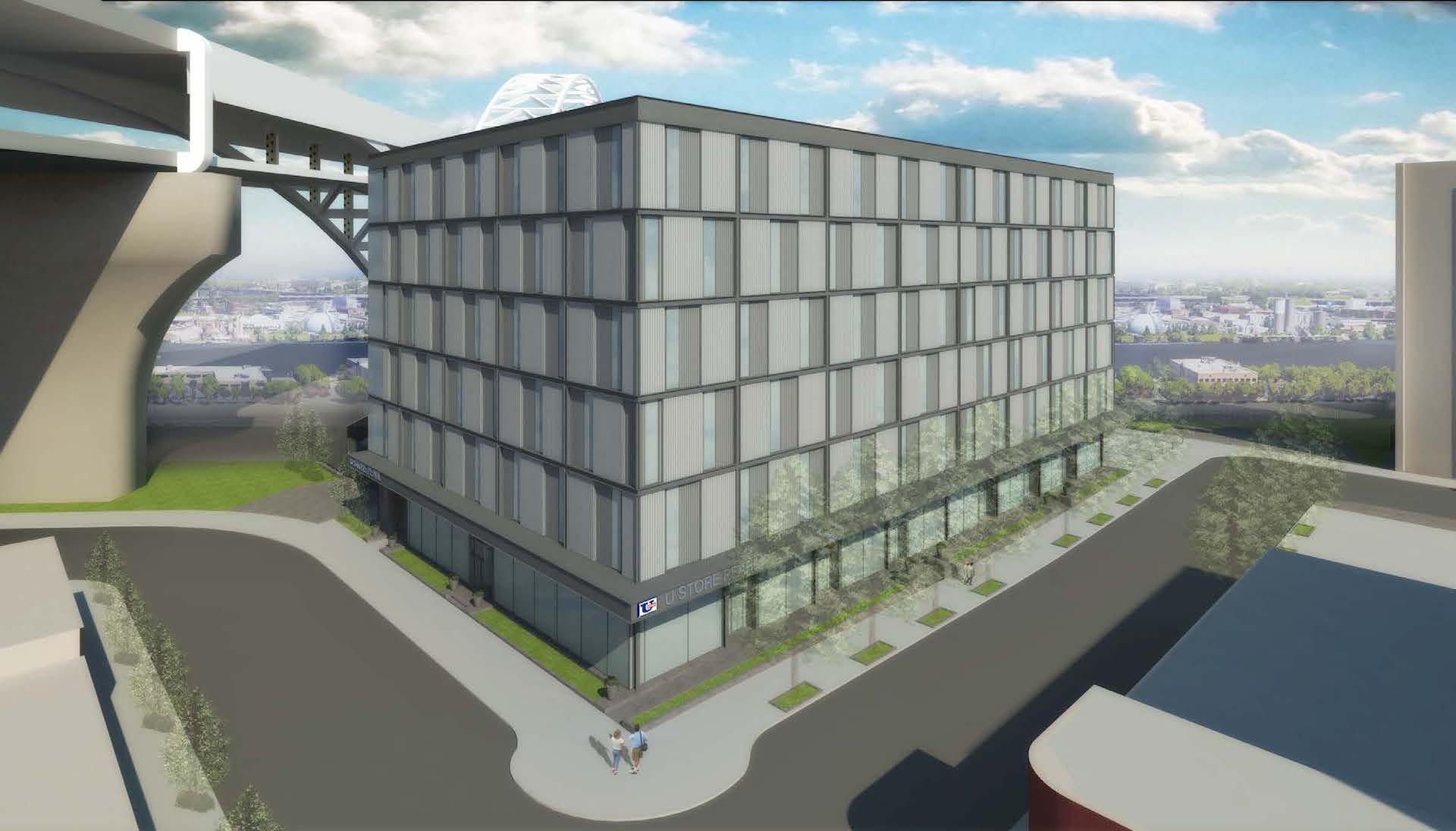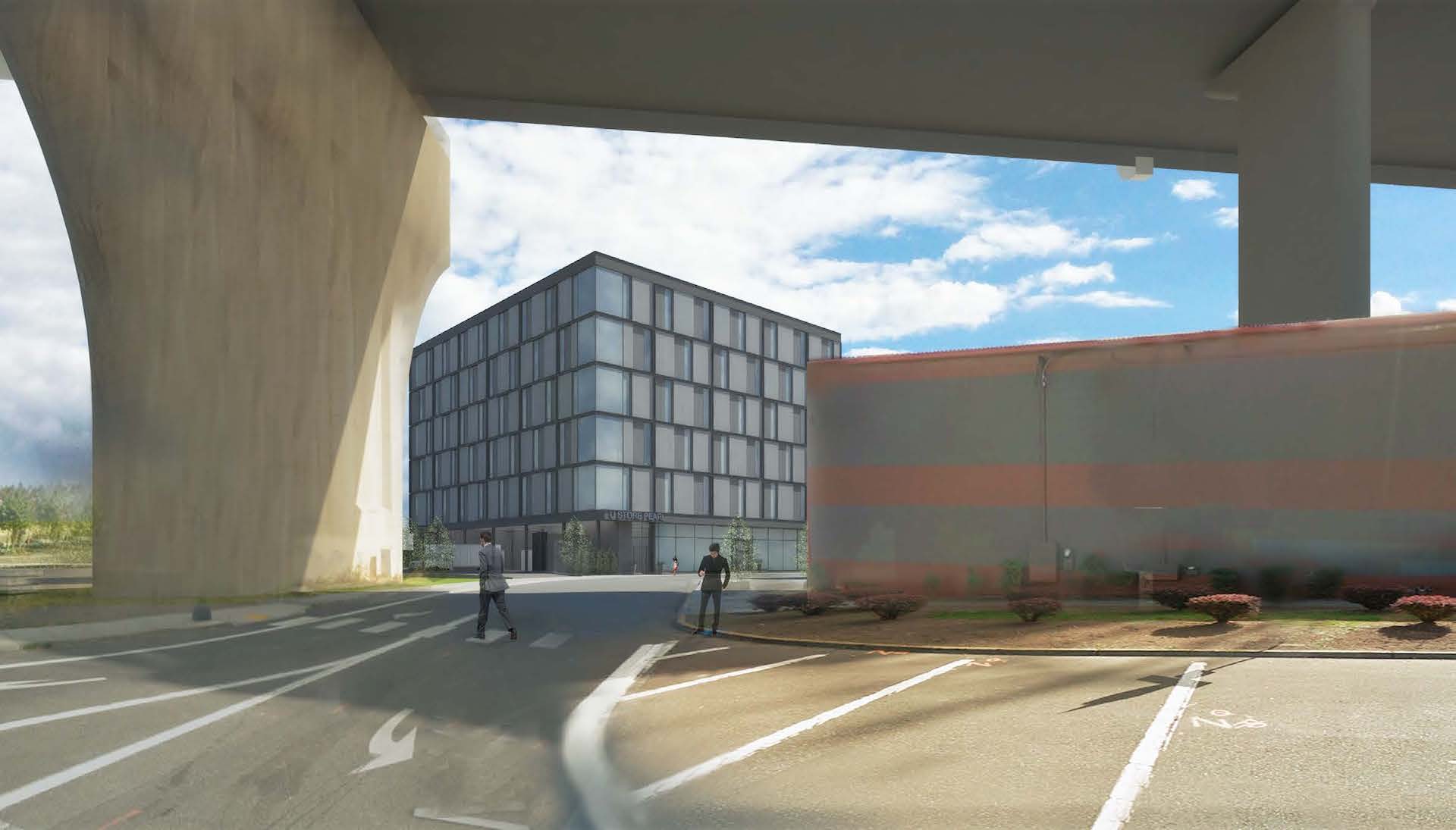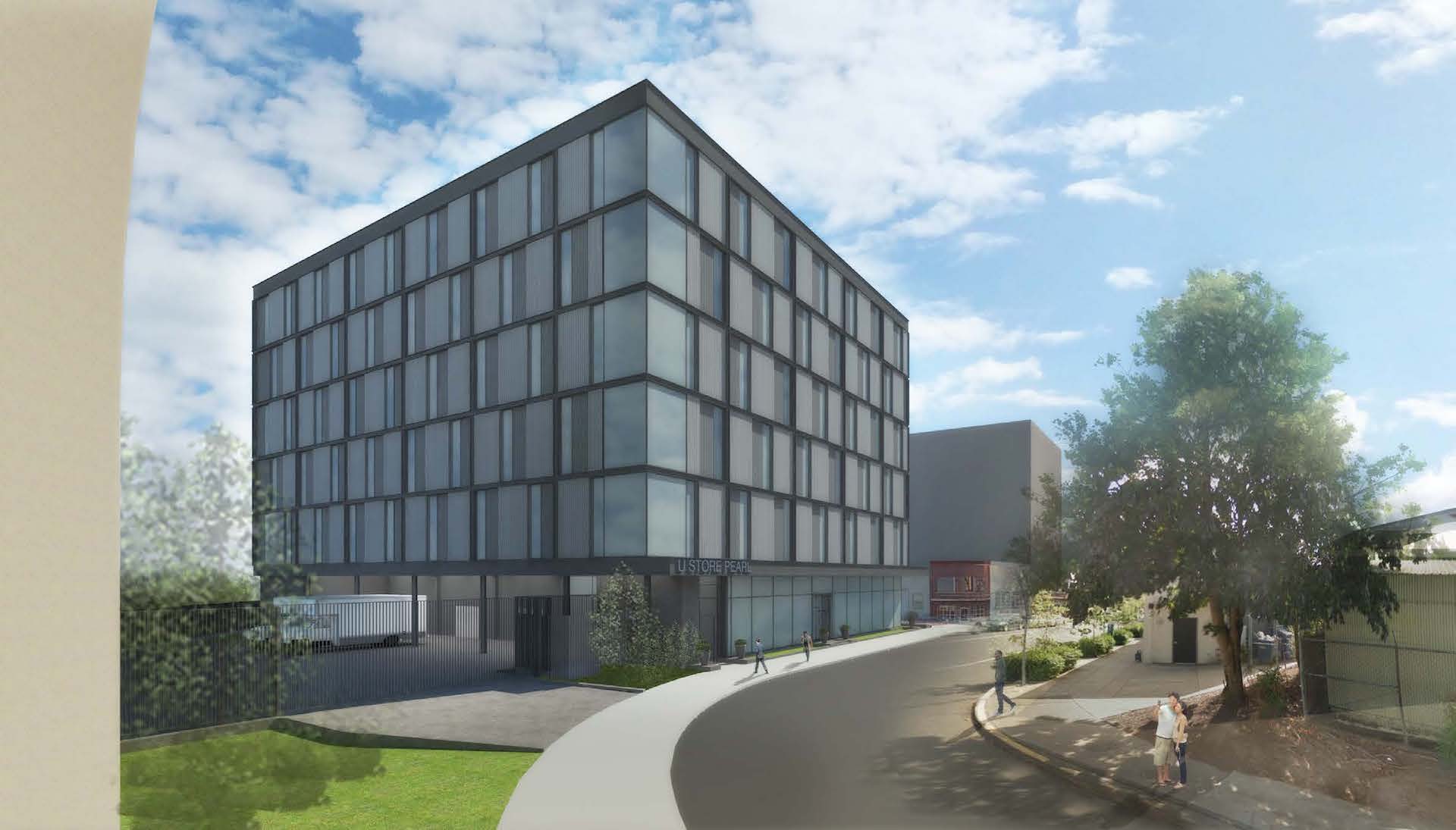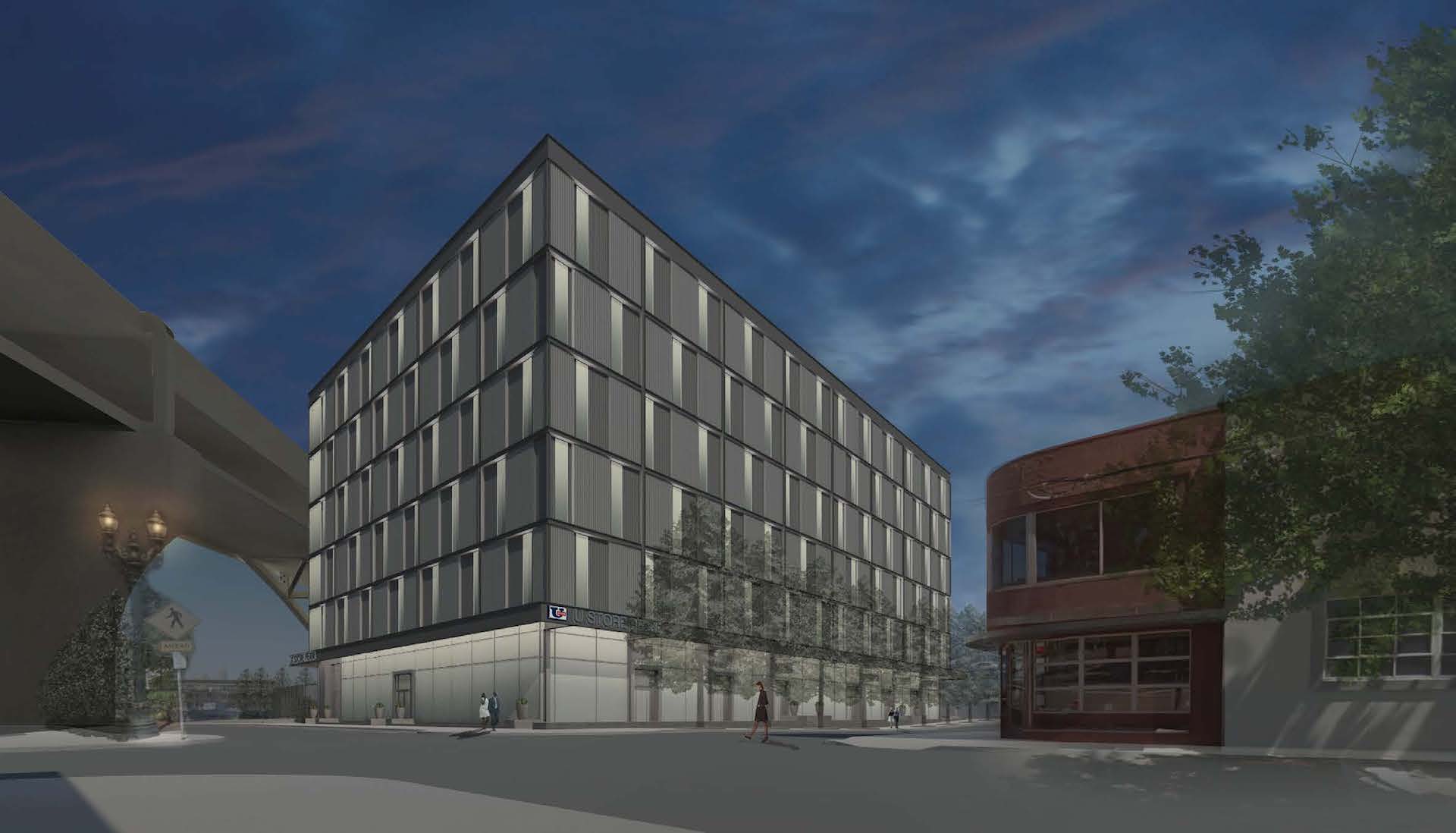 An 8,400 sq ft plaza will be created where NW 13th Ave and Savier St will meet. The plaza will include planted landscape areas, fixed and movable seating, and a rose sculpture placed on axis with NW 13th Ave.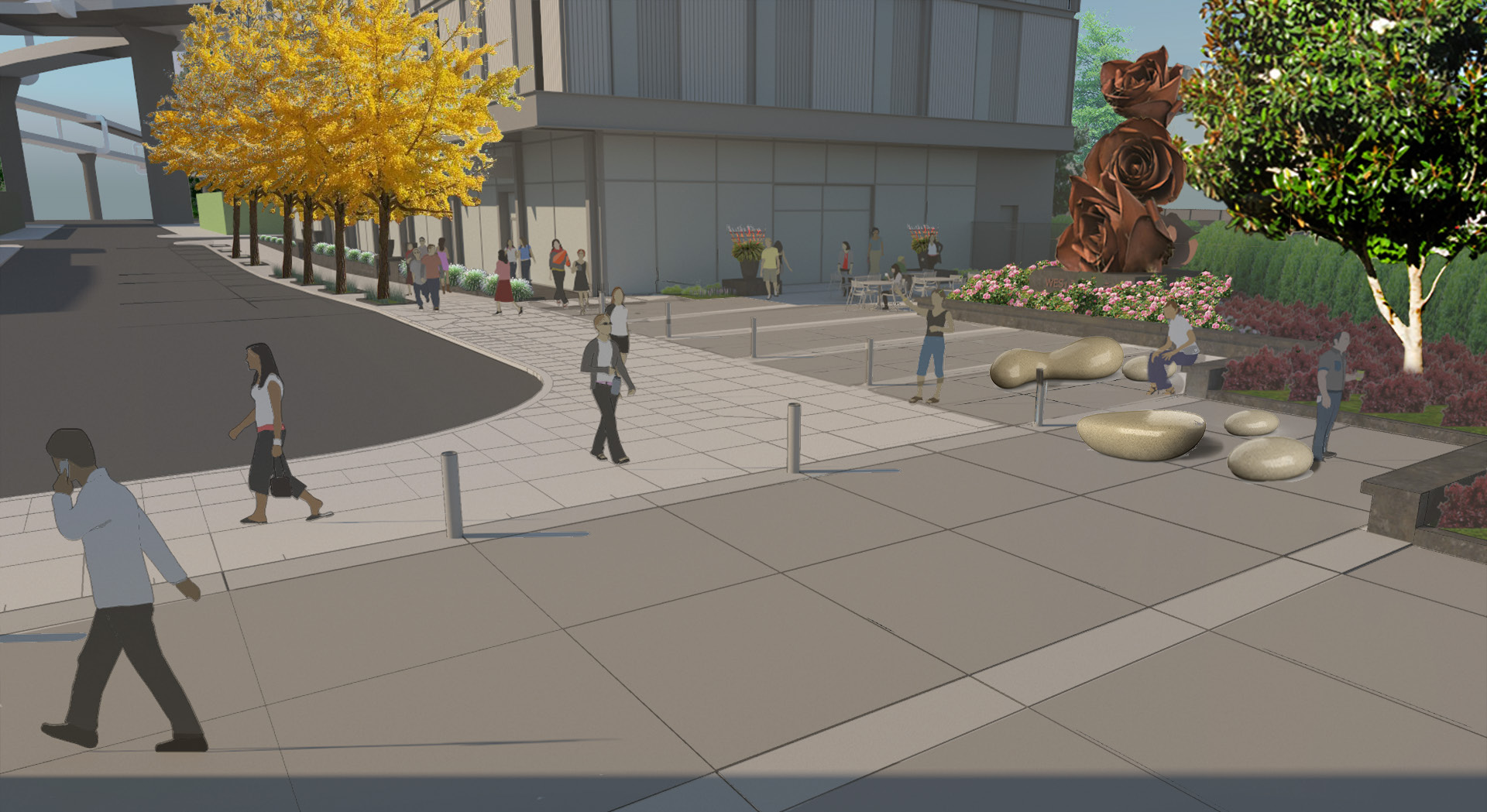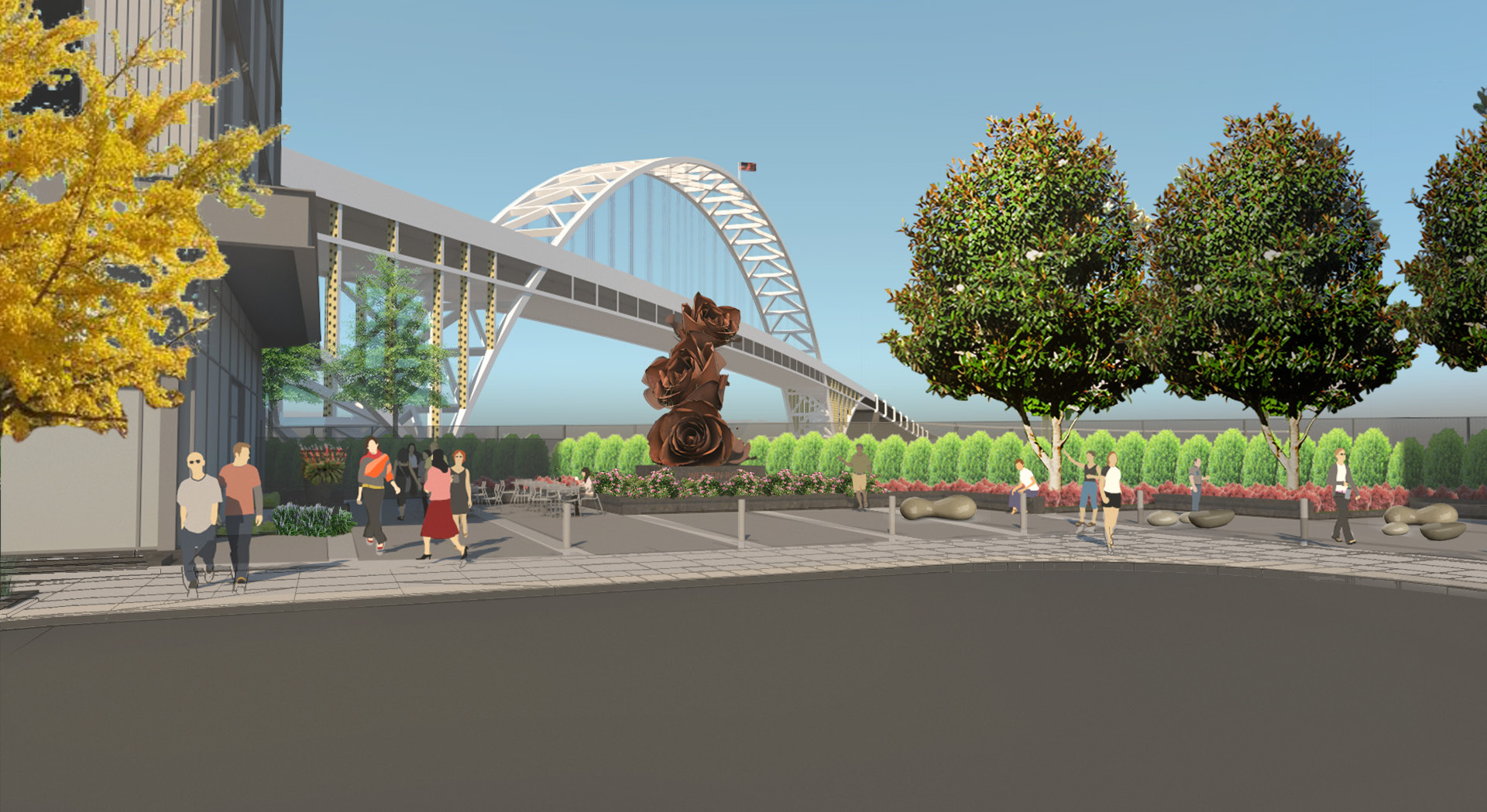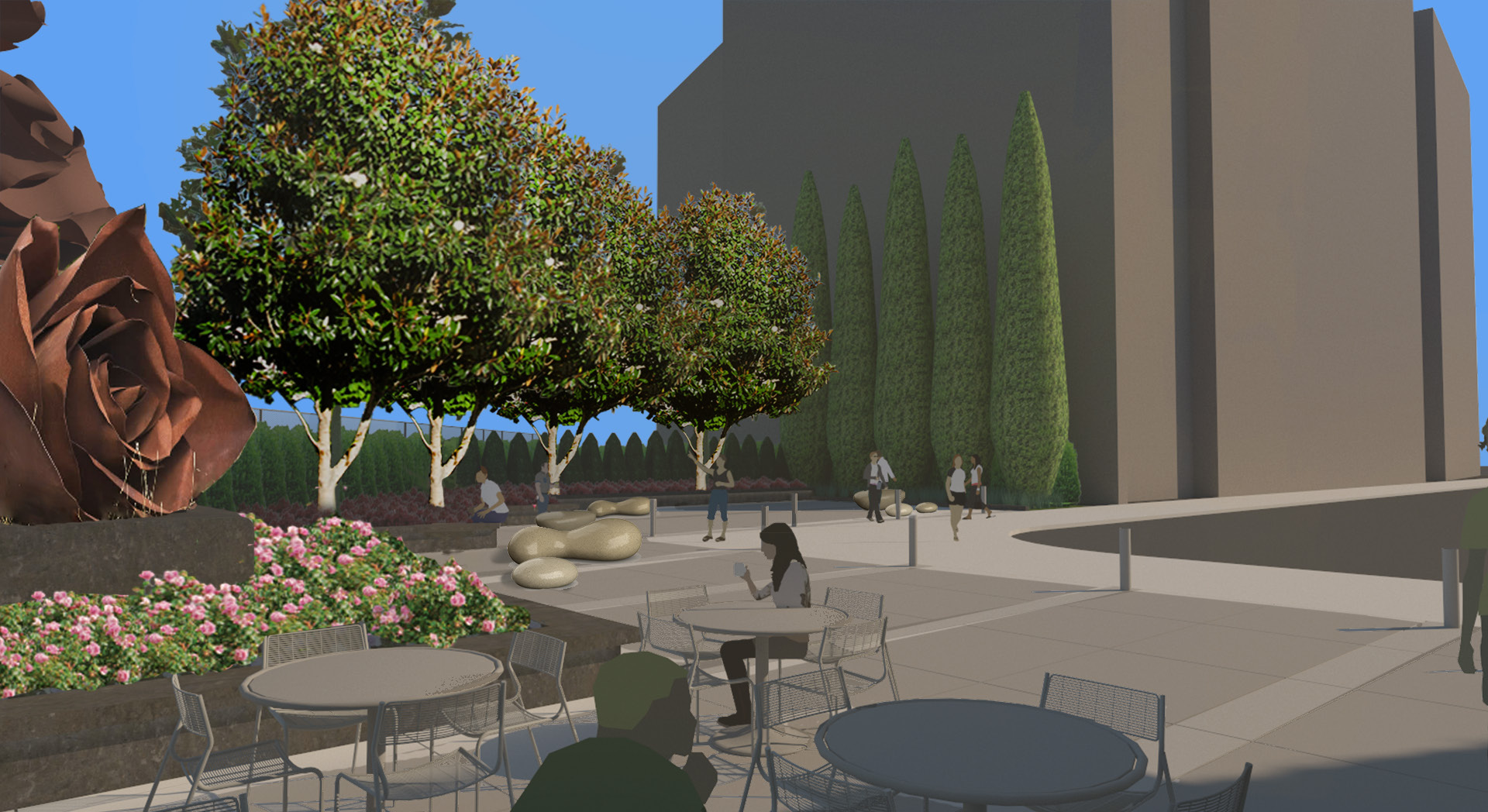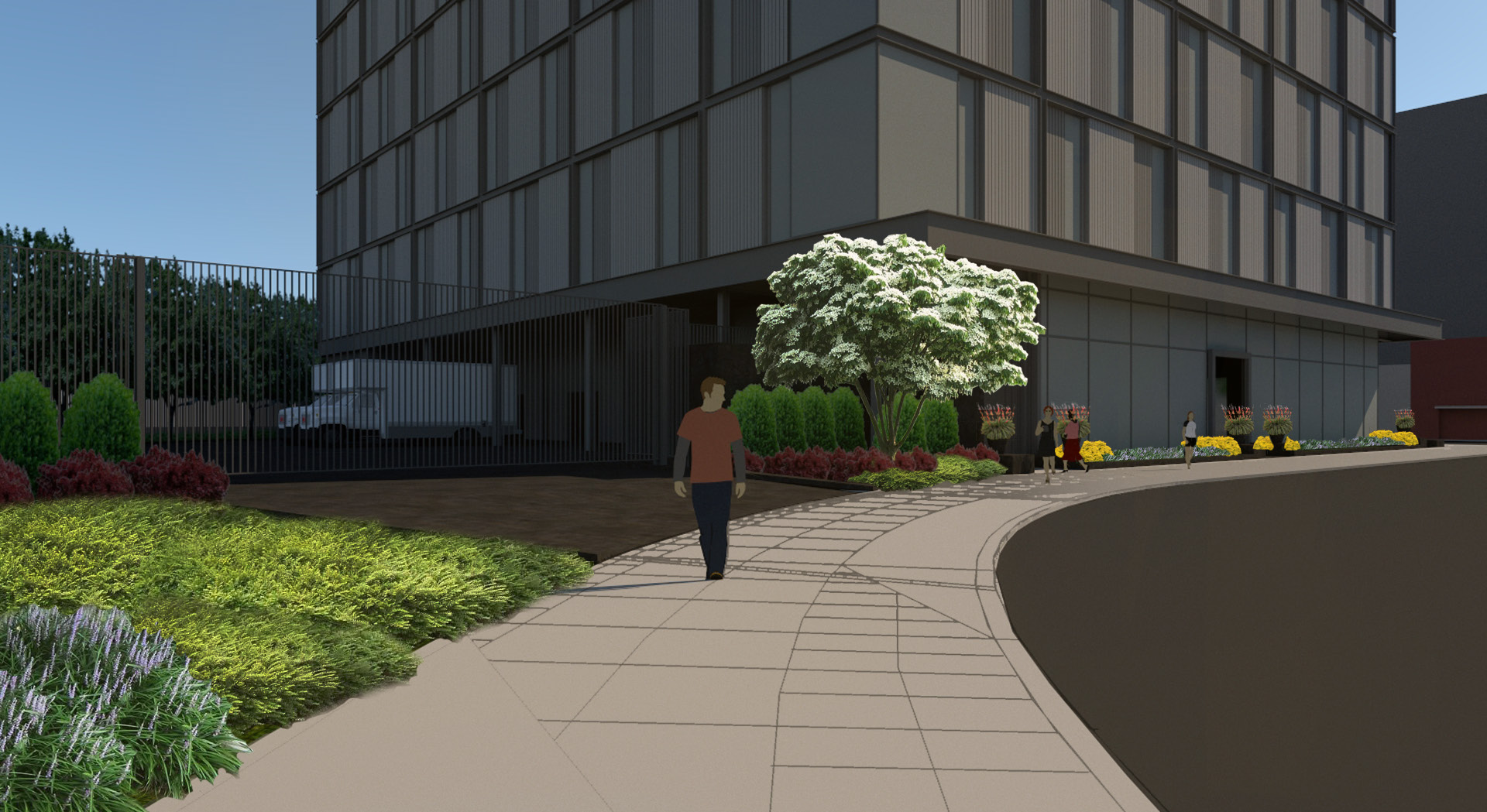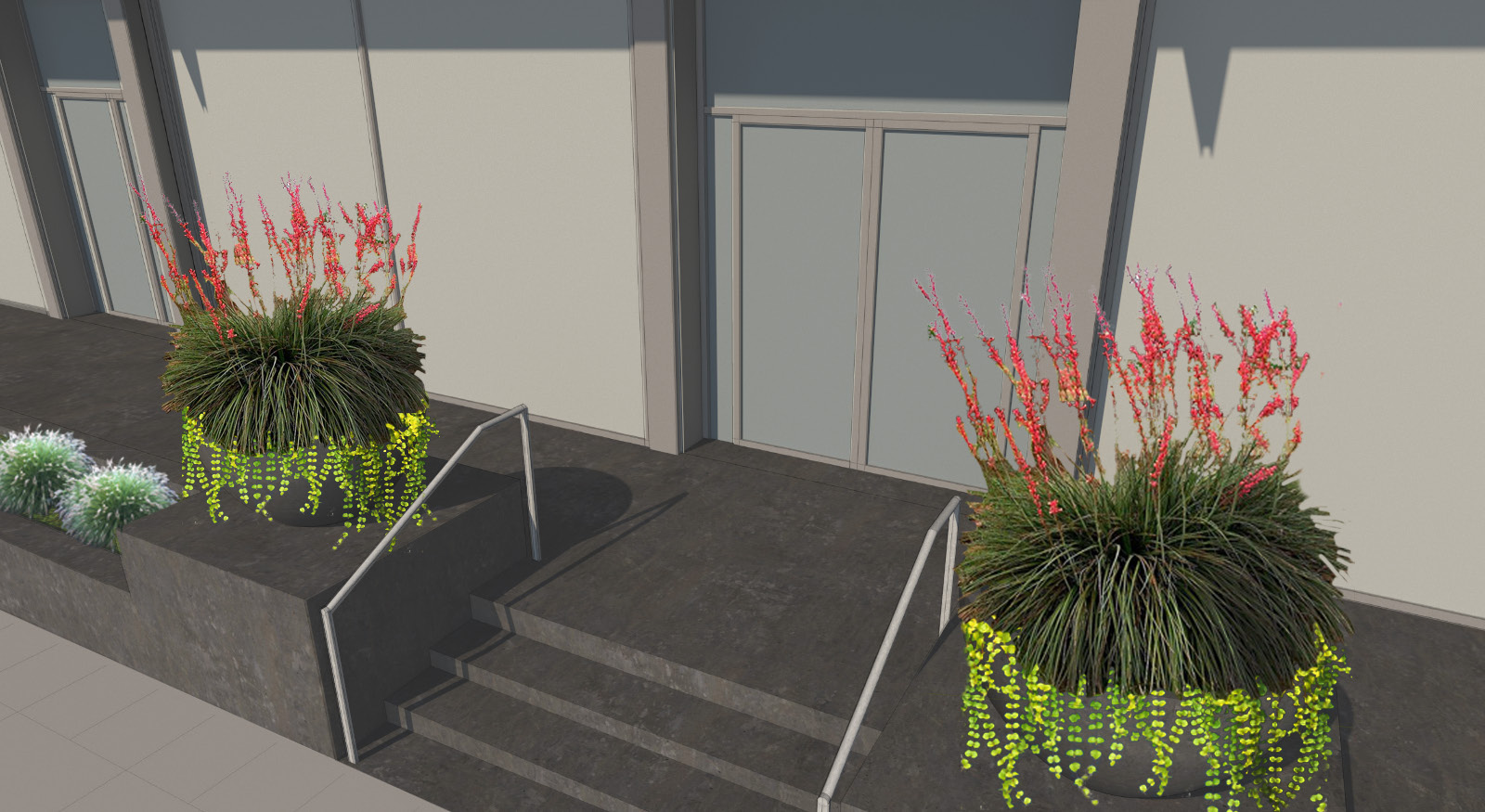 The Pearl U-Store went before the Design Commission three times in total: for Design Advice hearings in May 2017 and September 2017; and for its Type III Design Review hearing on March 23rd, 2018. The project was approved by a unanimous vote. In the Final Findings and Decision by the Design Commission the project was found to have a ground floor level that "reinforces and supports a robust pedestrian experience":
This project has commendably evolved since the Design Advice Request, including the addition of an integrated, quality building exterior of alternating ribbed metal panel and glazing set within a steel channel frame. The building creates a sense of street enclosure along NW Savier Street and NW 14th Avenue, and the design of the ground level reinforces and supports a robust pedestrian experience. Two dead end street conditions will be improved and the raised dock feature and public sidewalk on the south building edge will meet current River District standards. The paving materials, seating, and lighting concept used for the plaza space are visually interesting, durable, and well-considered.
The project will need to receive a building permit before construction can begin.
Drawings