The Design Commission has approved Lovejoy Square, a proposed mixed use building in the Pearl designed by Bora Architects for developer Killian Pacific. The 10 story building would reach a height of 148′-6″ at top of parapet. The building will include approximately 7,000 sq ft of ground floor retail, 33,000 sq ft of office space on levels 2 to 4 and 78 residential units at levels 5-10. Two levels of underground parking will provide 70 parking spaces. Long term parking for 165 bicycles is proposed.
As originally proposed the development would have been a phased development, occupying the full block bound by NW Kearney St, 14th Ave, Lovejoy St and 13th Ave. The revised proposal only includes what would have been the first phase, on the southern half of the block. The project will require the demolition of an existing building at 1325 NW Kearney St, which was built in 1937 and converted to retail use in 2004/2005. Current tenants include the On Deck sports bar, 9Round fitness, Oregon's Finest dispensary and retailer Title Nine. The Lovejoy Square complex, including the building on the north half of the block, was sold to Killian Pacific in 2016 for almost $20 million.
Nearby buildings planned or under construction include Heartline (formerly known as Block 136) and the NW 13th & Johnson Apartments.
The building is massed as a bar shaped tower, oriented to the southwest corner of the block. Along NW 13th Ave the building steps back above its third floor, as a response to the nearby Thirteenth Avenue Historic District. Roof decks for the use of building occupants will be provided at levels 2, 3 and 4.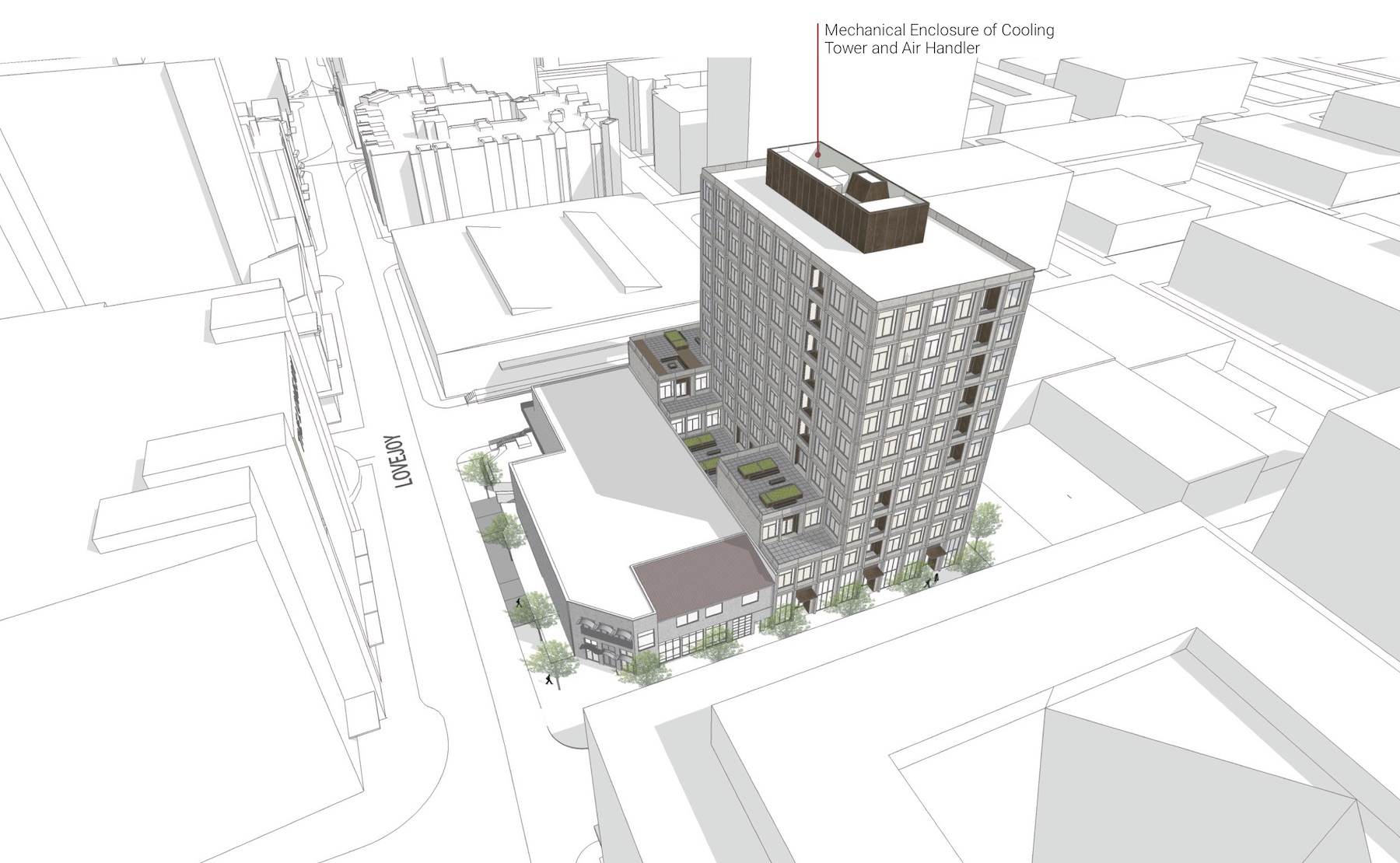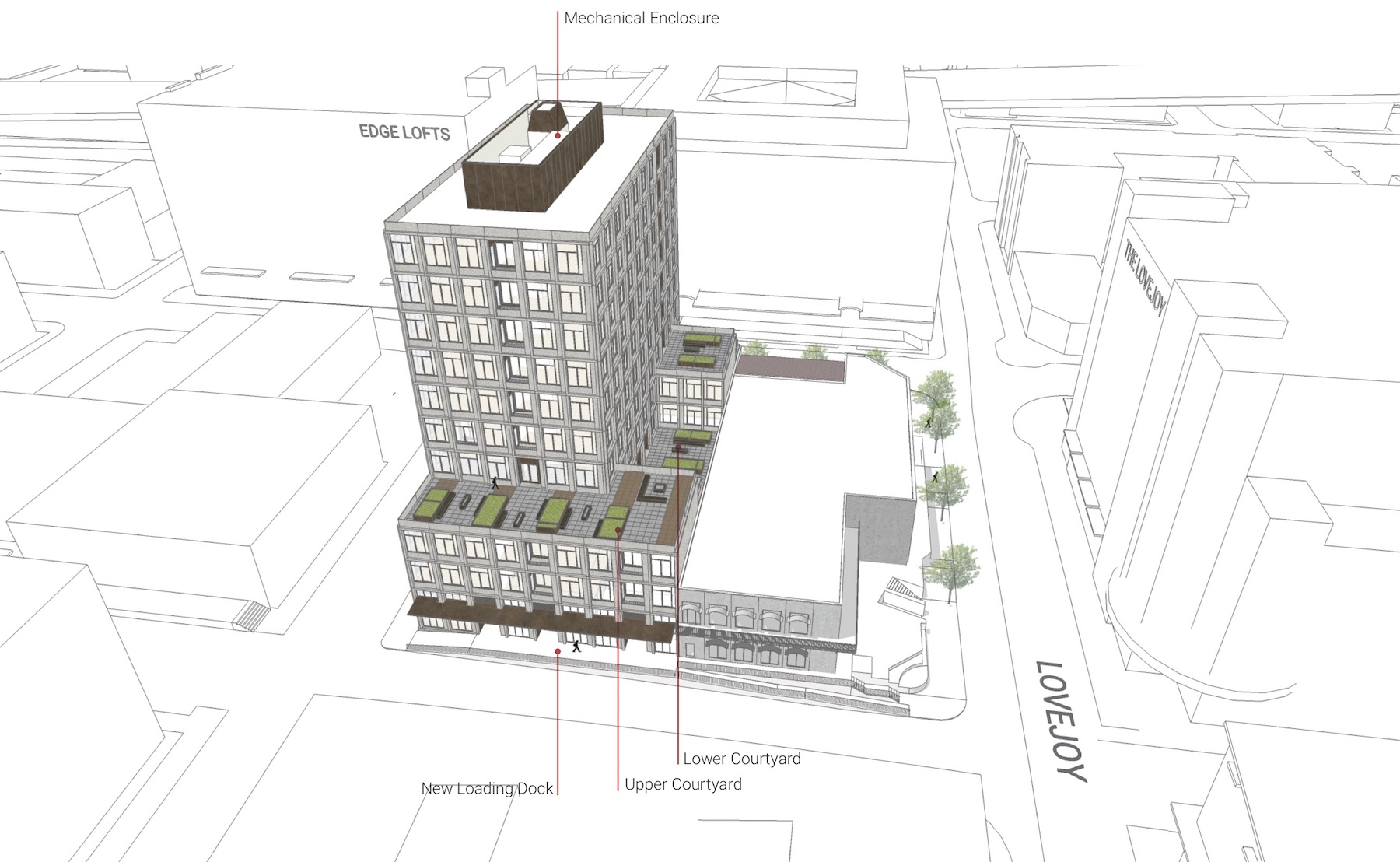 Exterior materials proposed for Lovejoy Square include glass fiber reinforced concrete, bronze toned aluminum windows and metal canopies.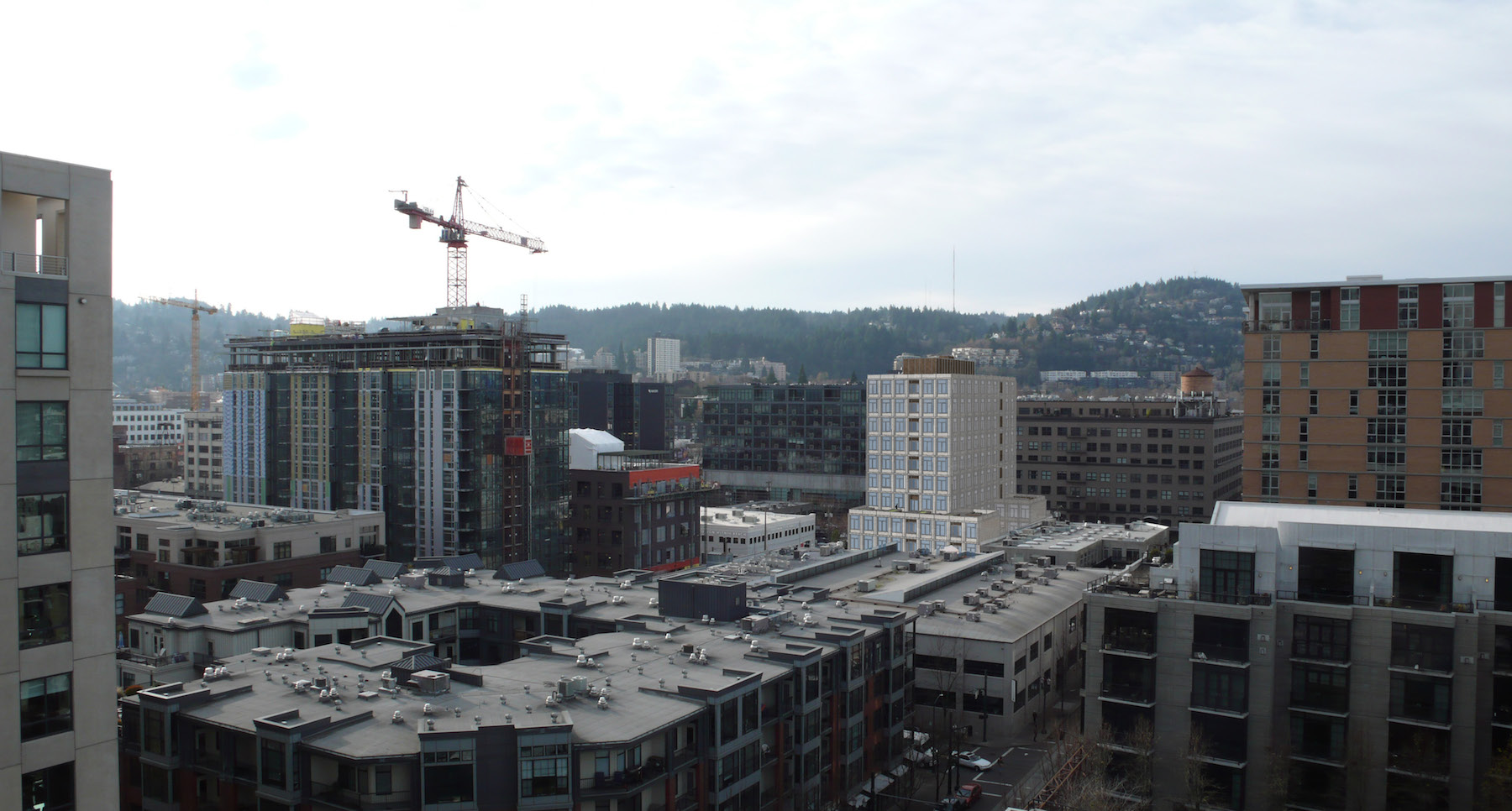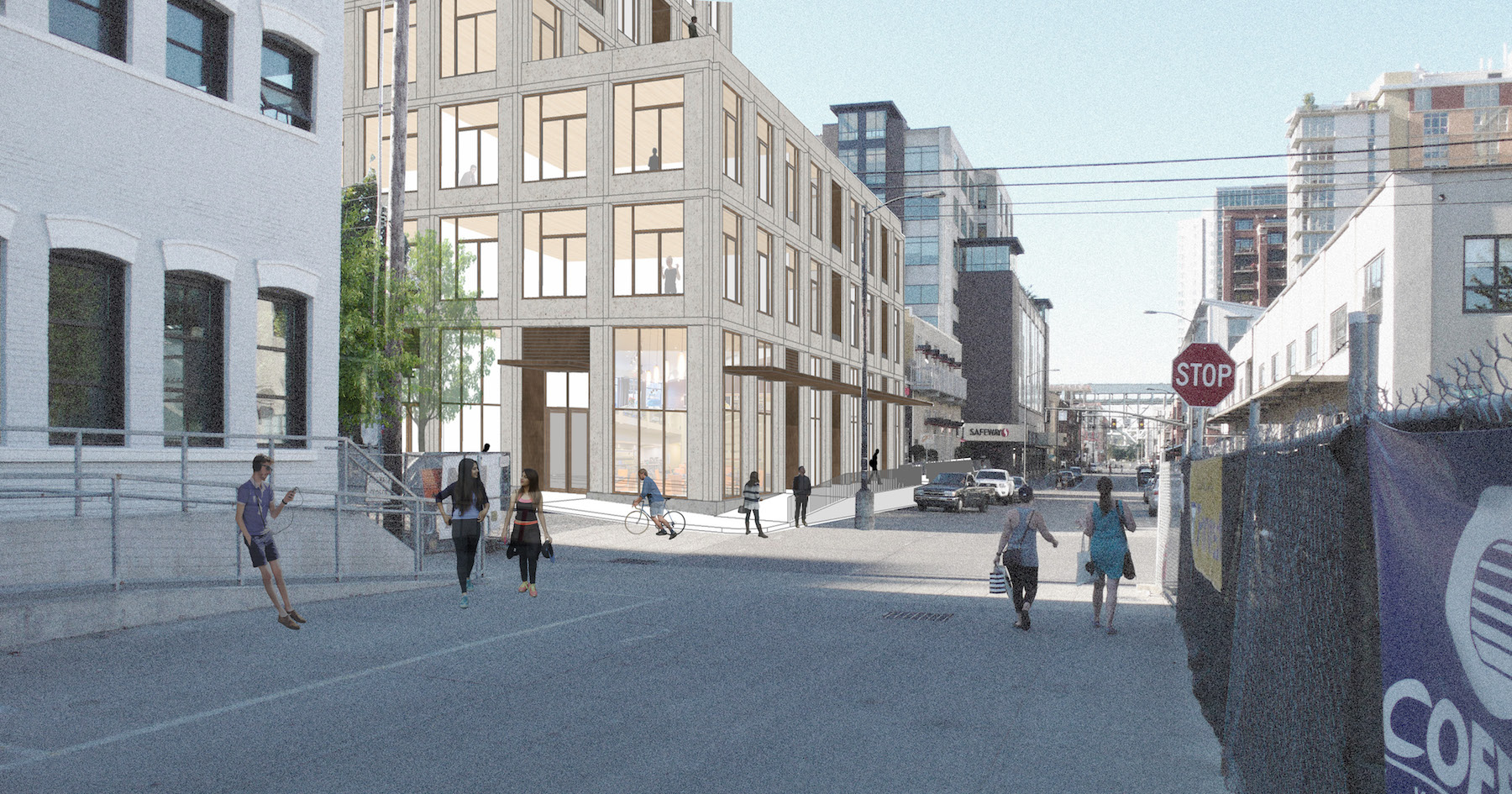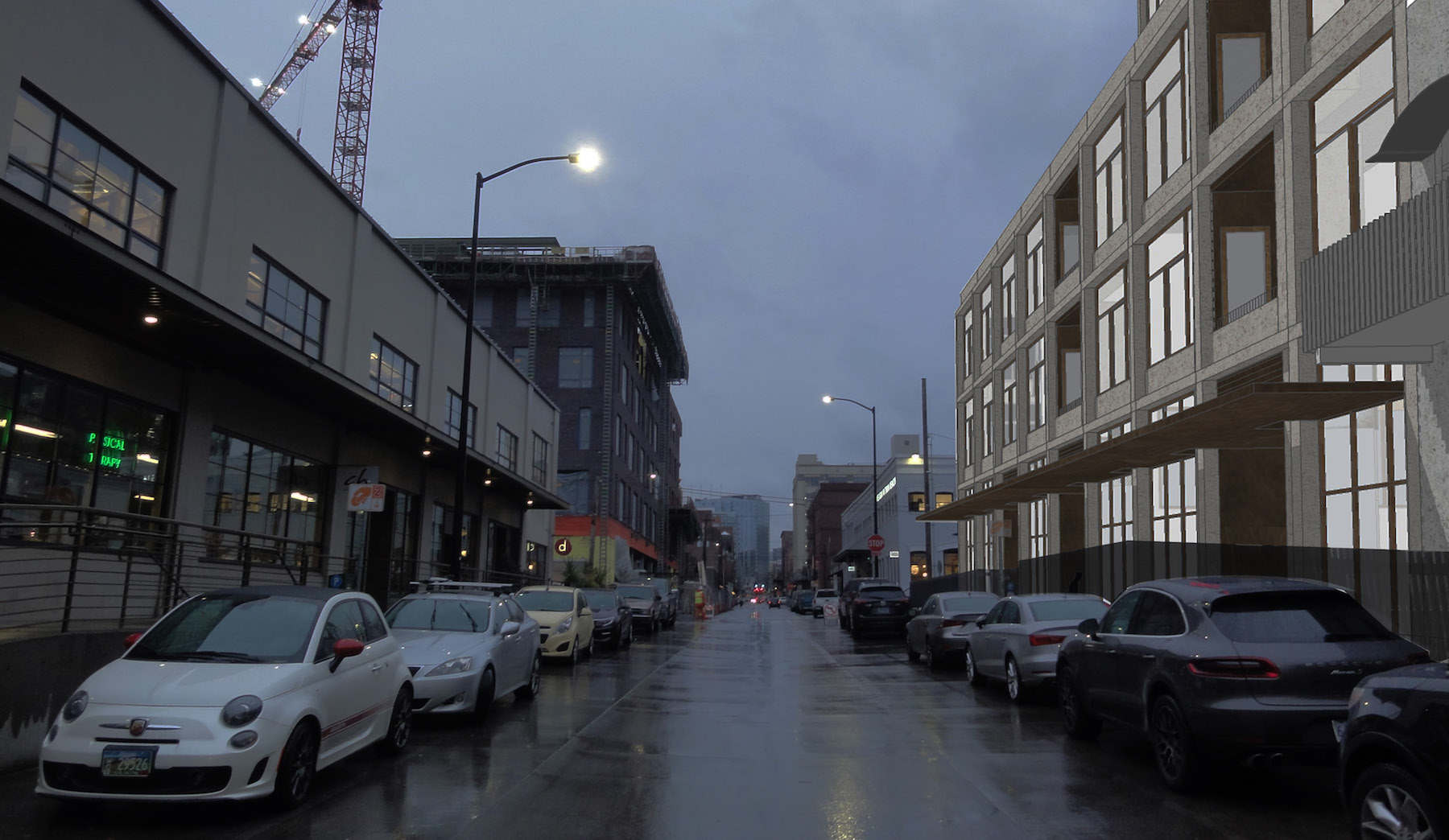 The Lovejoy Square redevelopment was approved by the Design Commission at its third hearing, held on January 25th 2018.  A condition of approval added to the Final Findings and Decision by the Design Commission will require the developer to build one block of a protected bike lane on NW 14th Ave.
Building permits will need to be obtained before construction can begin.
Drawings