A design review application has been approved for Halsey 106, a new mixed use, mixed income building in the Hazelwood neighborhood. The Holst Architecture-designed building will be located directly adjacent to the recently opened Gateway Discovery Park, and will include 40 units of affordable housing and 35 units of market rate housing. At the ground floor the building will include approximately 10,000 sq ft of retail space, fronting onto NE Halsey St and the new plaza. The building's owner/developer Human Solutions will occupy 10,000 sq ft of office space at the second floor. 54 vehicular parking spaces and 94 long term bicycle parking spaces will be provided.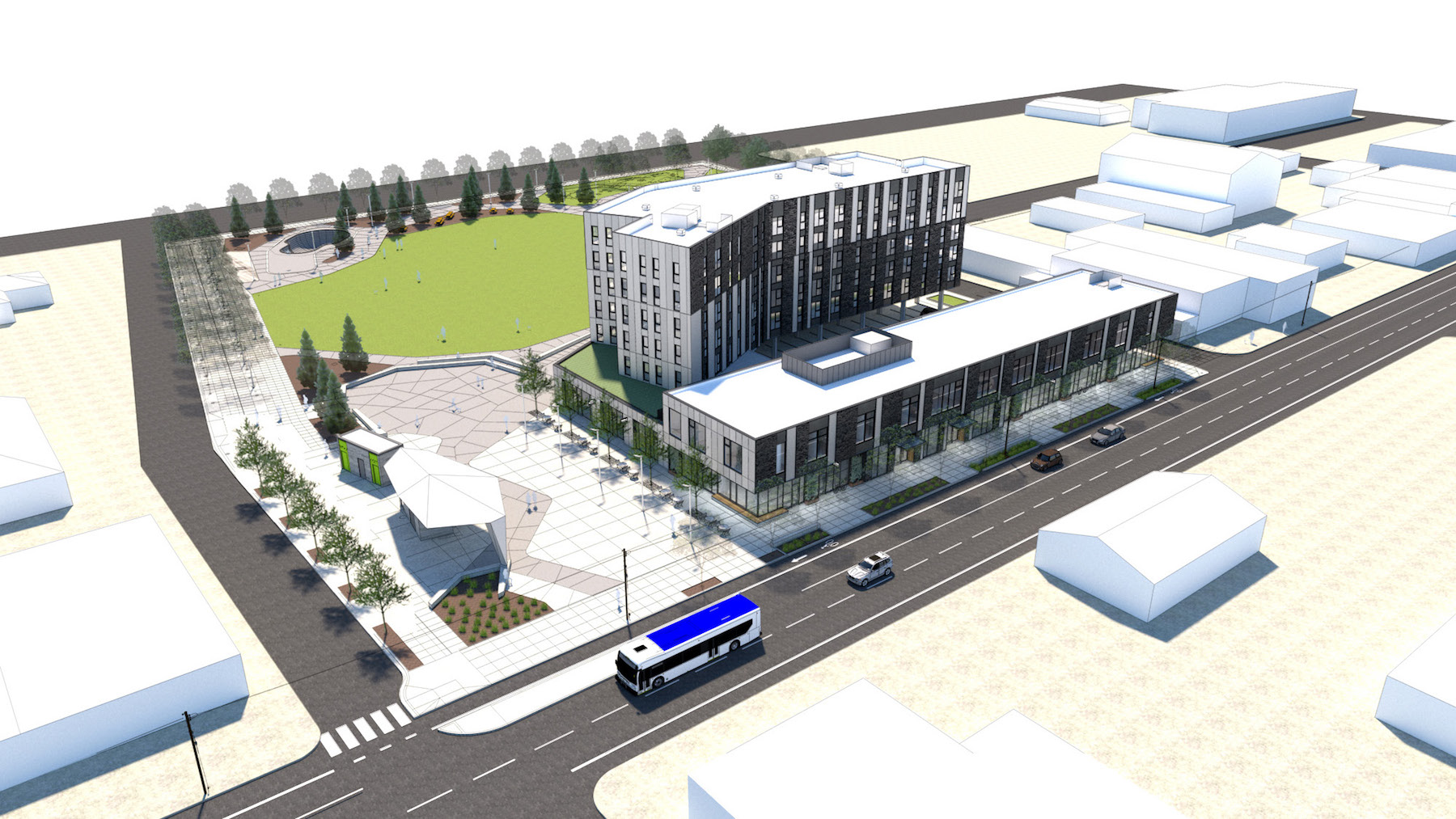 The project site is an approximately 32,000 sq ft parcel at NE 106th & Halsey, seen below in February 2016, prior to the start of construction of the new park. Most of the site was previously used for surface parking for an adjacent single story commercial building, which was demolished in 2009. The site, located in the Gateway Regional Center urban renewal area, is currently owned by Prosper Portland (formerly known as the Portland Development Commission).
The building is split into two bars. Facing NE Halsey street the mass is kept to two floors, intended to respond to the height of the existing surrounding development. The residential units will all be located in the six story bar, which faces the park.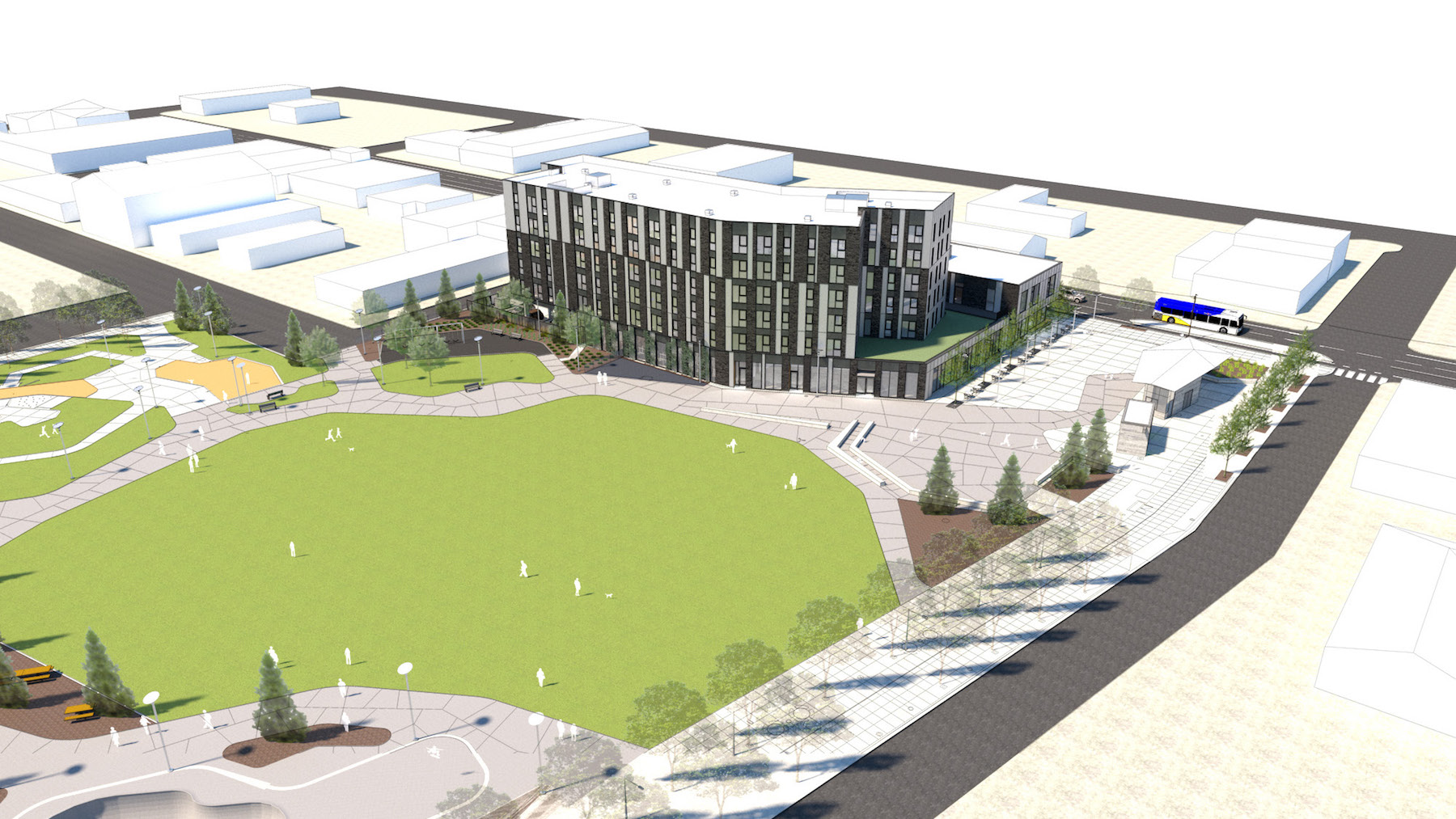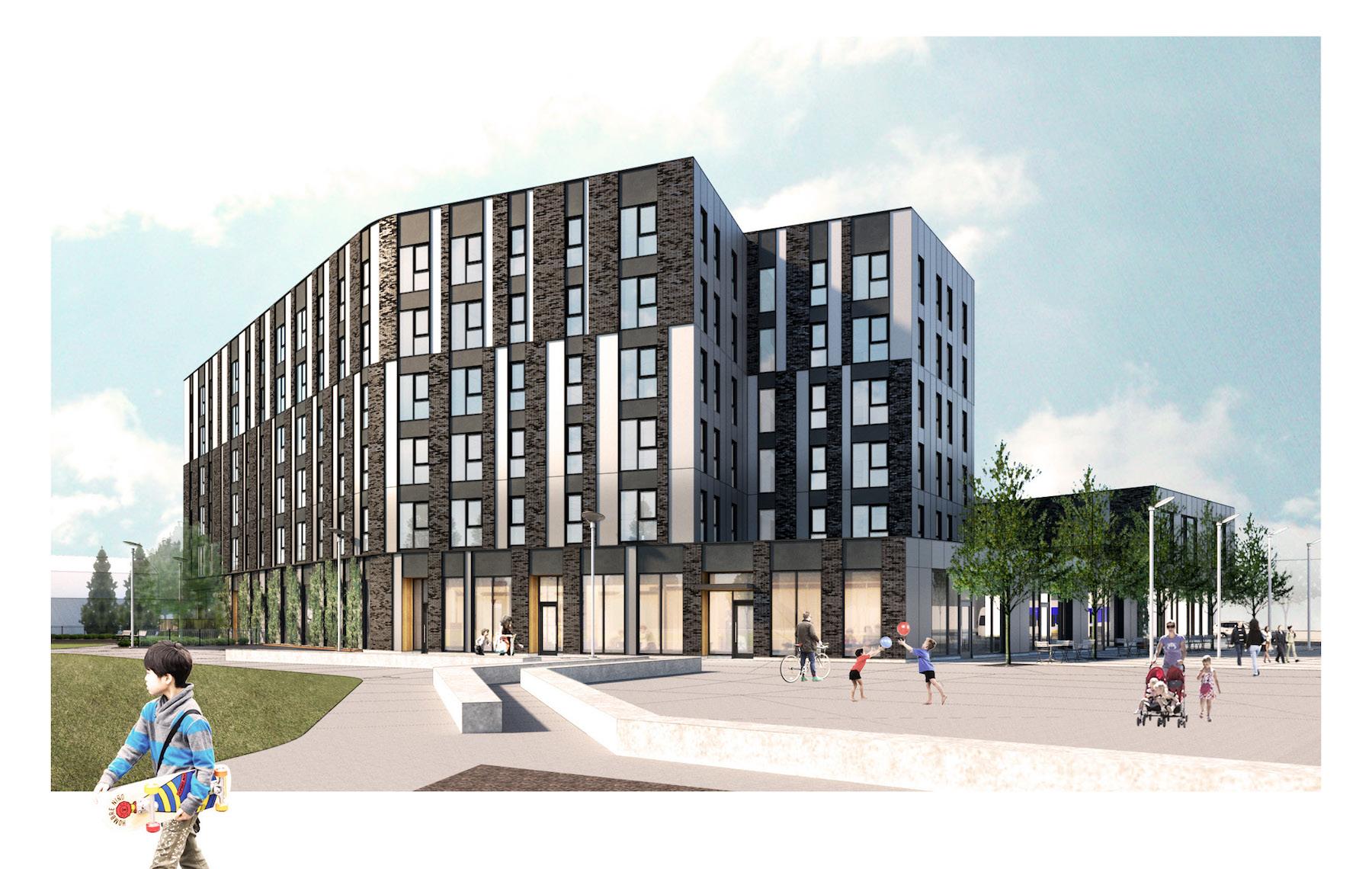 Primary materials proposed for the building include dark norman brick, metal panel in light and dark grey tones, aluminum storefronts at the ground level and vinyl windows at the upper floors. Accent materials will include cedar siding at the entries and weathered steel planters.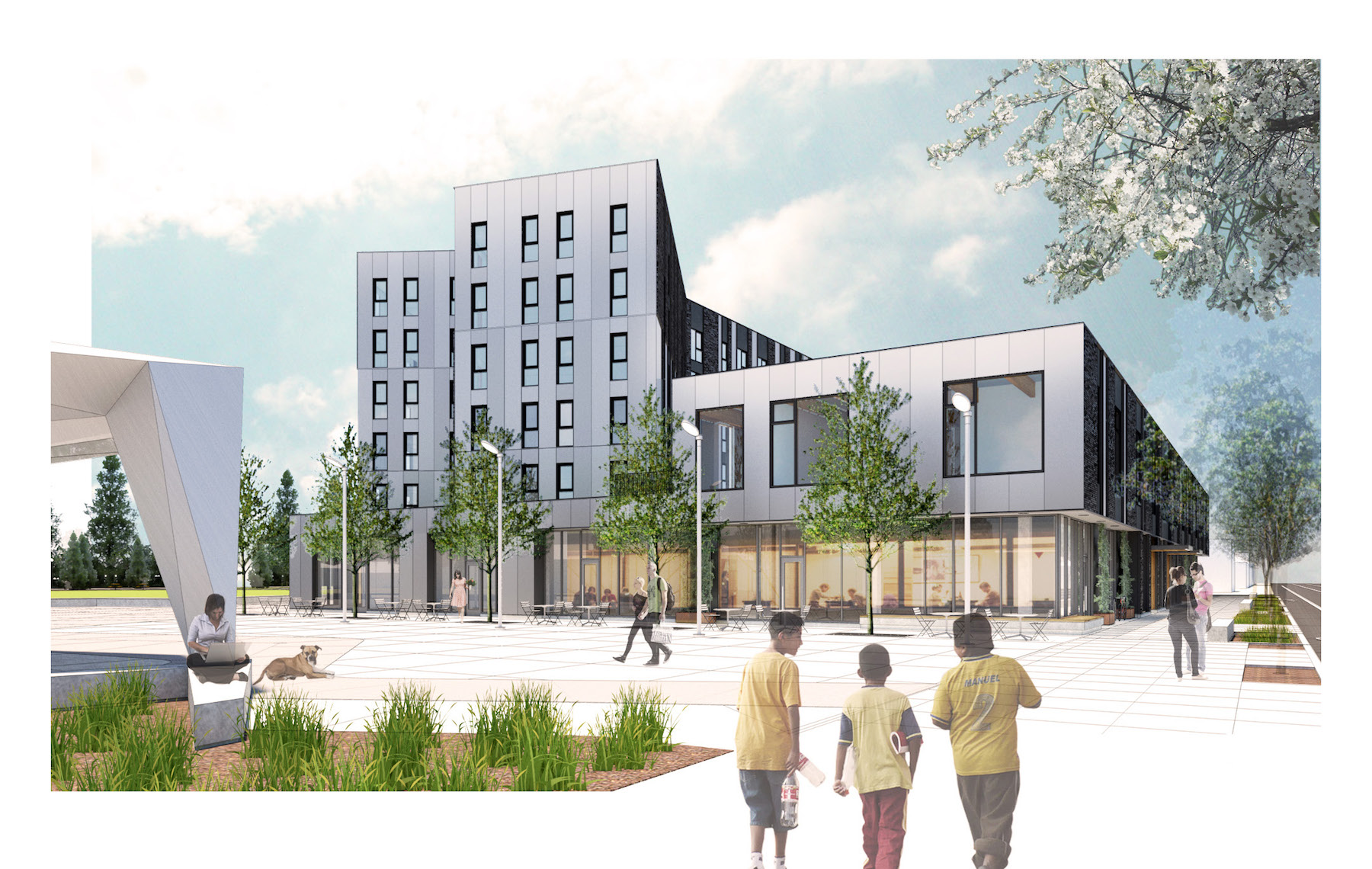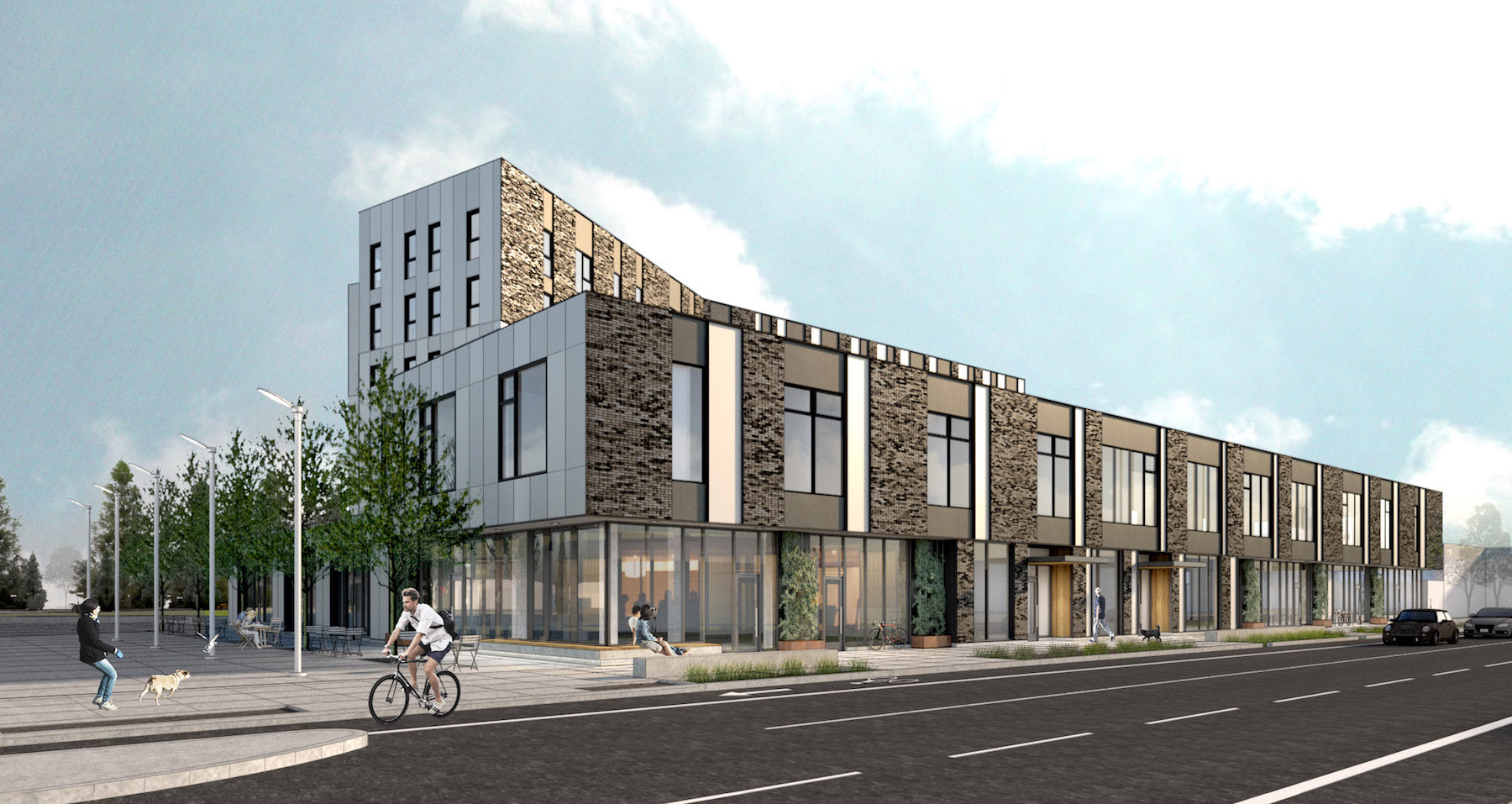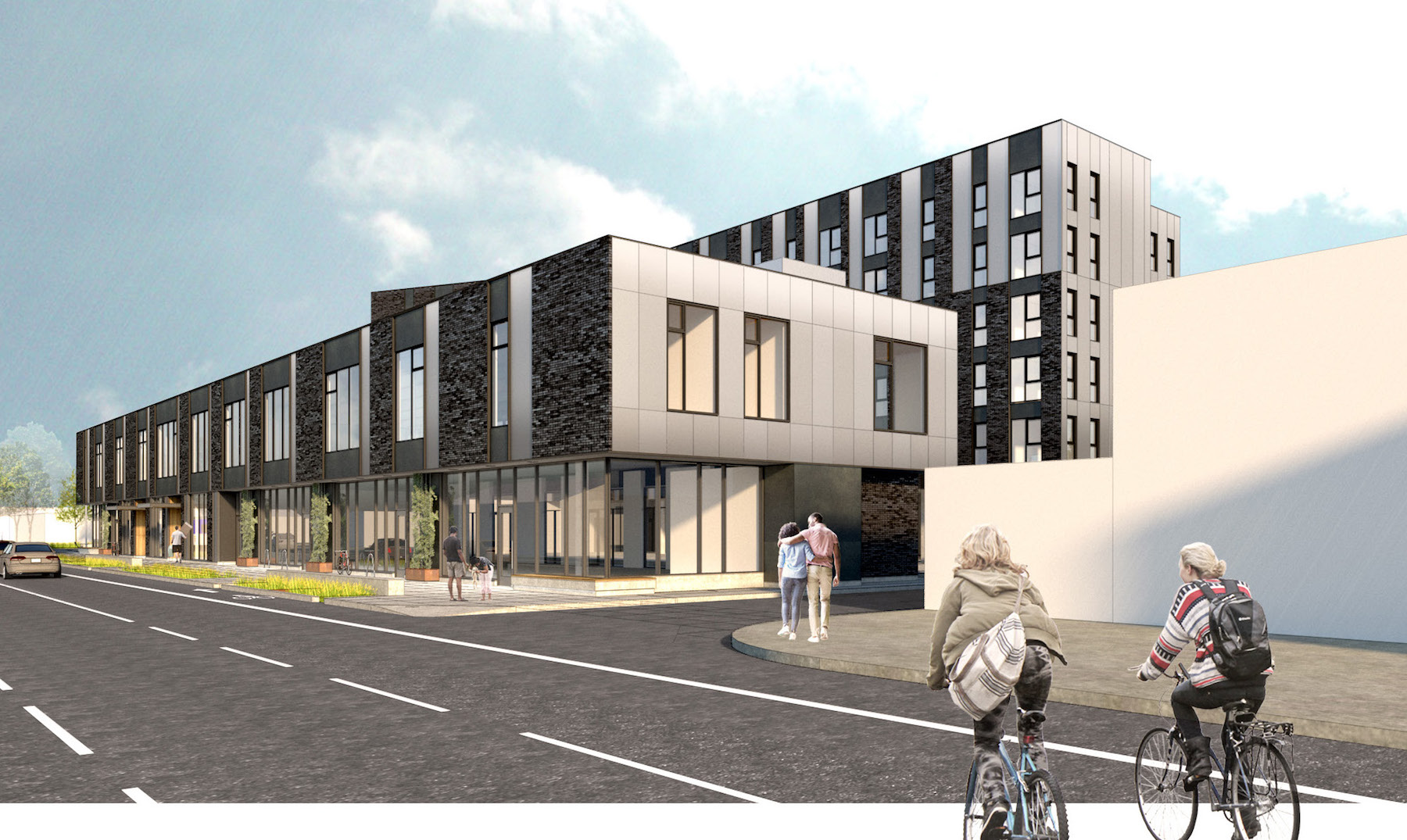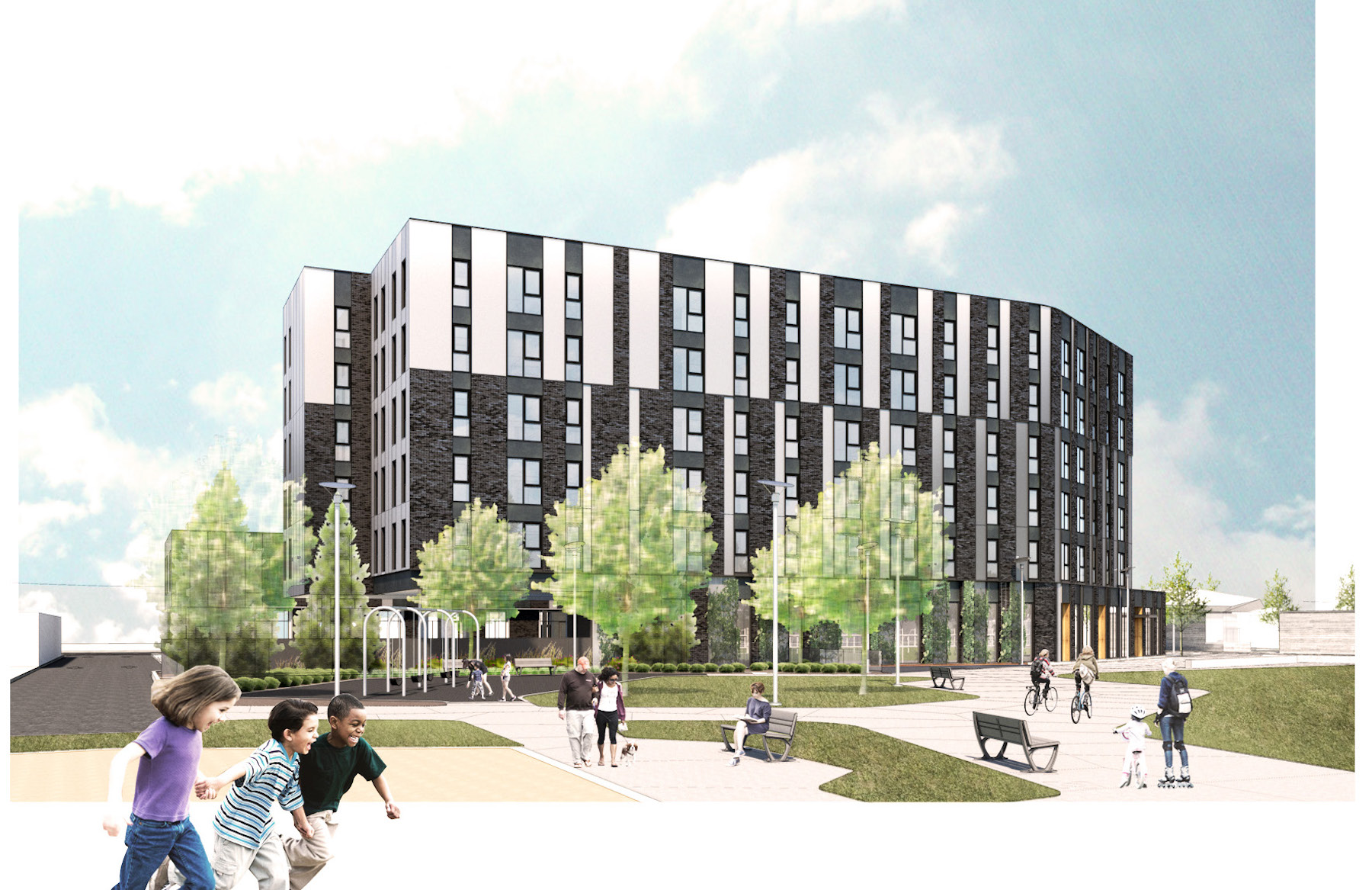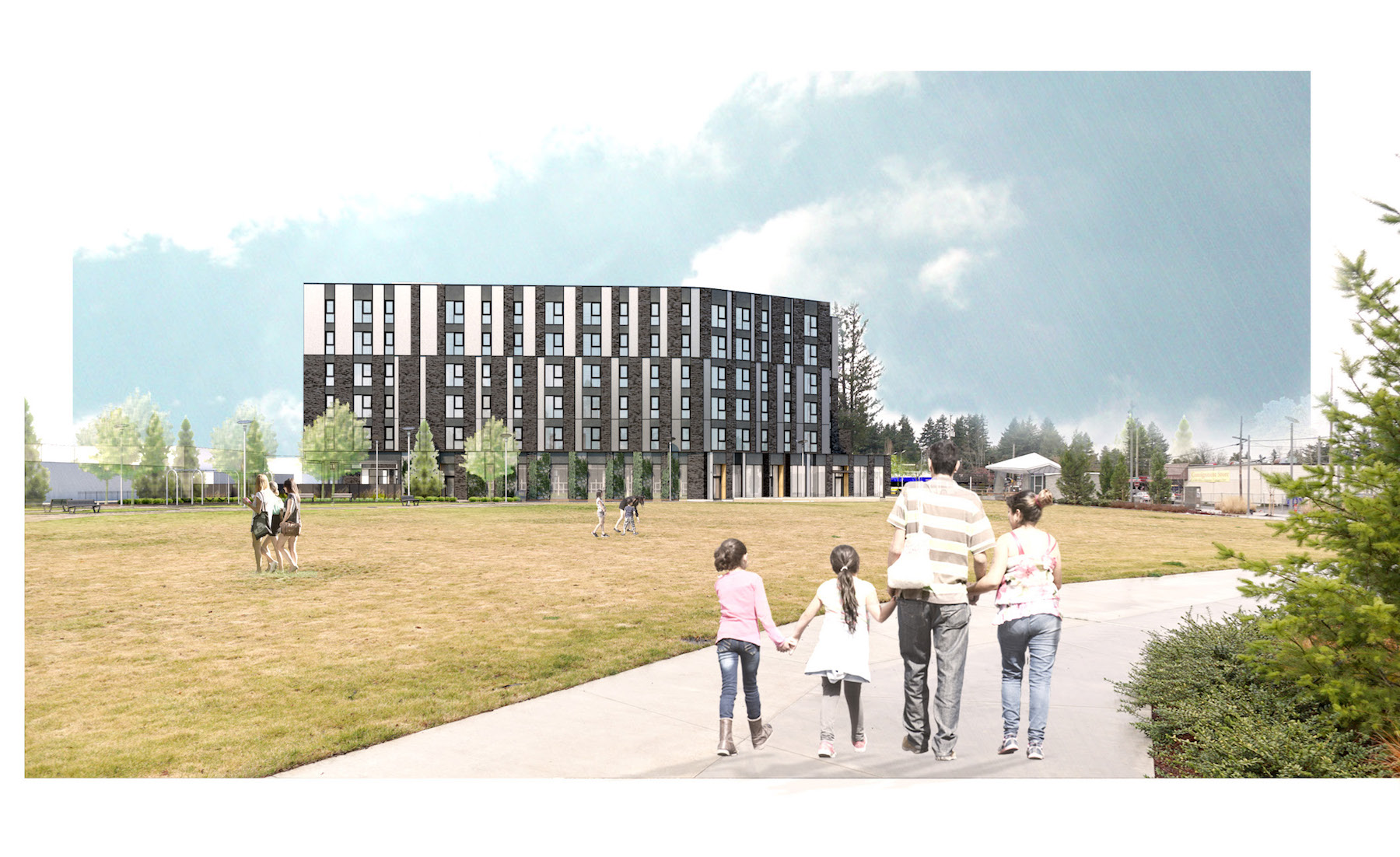 Halsey 106 was approved through a Type IIx design review, where the decision is made by Bureau of Development Services staff. In the conclusion to the decision on the proposal, dated July 25th 2018, Halsey 106 was found to be a "strong" building that will anchor the park:
The Halsey 106 mixed-use development is a comprehensive design with active ground-level programming and high-quality materials that will be a significant contribution to the Gateway Regional Center. The strong building massing anchoring the Gateway Discovery Park varied yet refined materials palette, large office and unit window volumes, and full-height glazed storefront areas form a dynamic building design.
Building permits will need to be obtained before construction can begin.
Drawings