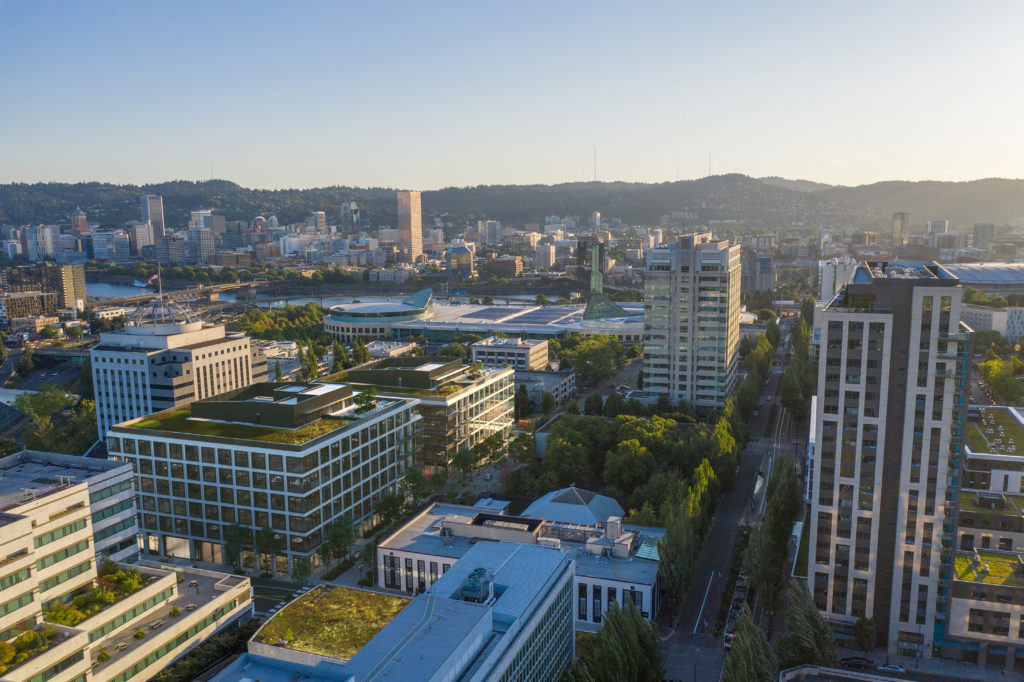 The Daily Journal reported on the Design Commission's approval of two midrise office buildings* proposed for Oregon Square in the Lloyd District. Previous proposals for the site would have seen it developed with residential buildings.
The Oregonian wrote about how Portland hopes to "avoid past setbacks with ambitious affordable housing goals" for the Broadway Corridor.
The affordable housing development formerly known as Halsey 106 is to be named the The Nick Fish, after the City Commissioner who passed away at the start of the year, reports the Oregonian.
The Hollywood Star News reported on Community Development Partners and NAYA securing building permits for Mamook Tokatee, a 56 unit afforable housing development that will include units secured for Native tenants.
After decades of trying, the "new, spacious, seismically safer" Multnomah County Central Courthouse has opened, reports the Oregonian.
Portland Architecture spoke to Jones Architecture, whose recent work includes the Northbound 30 Collaborative.
Restore Oregon announced the winners of this year's DeMuro Awards, reports the Oregonian. Included in the awards for historic preservation are: 230 Ash (a new building in a historic district); Redfox Commons; the Custom Blocks; and the Hallock-McMillen Building.
*This article will be unlocked for the rest of this week. After this week it will only be viewable by DJC subscribers.