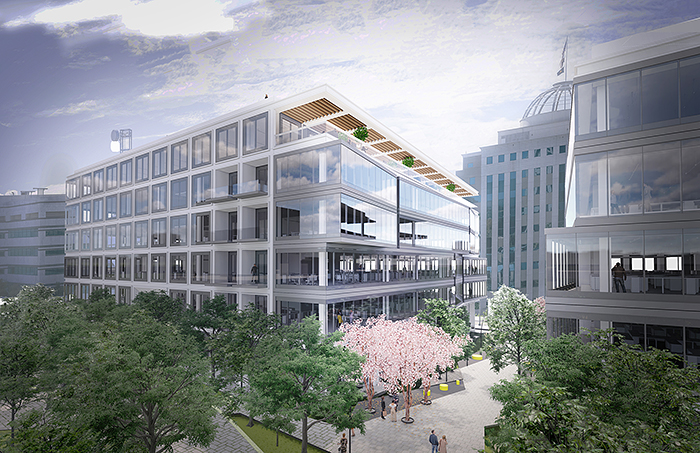 American Assets Trust is looking at building two new office buildings* on Blocks 90 and 103 of the Lloyd District's Oregon Square, reports the Daily Journal of Commerce. A previous proposal for the site was approved in 2015, but never broke ground.
Sturgeon Development Partners is planning an eight story cross-laminated timber office building in the Central Eastside, writes the Oregonian. Flatworks, located at 234 SE Grand Ave, is being designed by TVA Architects.
Building on History wrote about the "small miracle" of the restoration of the Hallock & McMillan on SW Naito Parkway.
The coronavirus is clouding the forecast for Portland Public Schools' $1.4 billion bond campaign, planned for the November ballot, reports the Oregonian. If the district moves forward with the measure it would seek to fund the reconstruction of Cleveland High School, Jefferson High School and Wilson High School.
*This article will be unlocked for the rest of this week. After this week it will only be viewable by DJC subscribers.