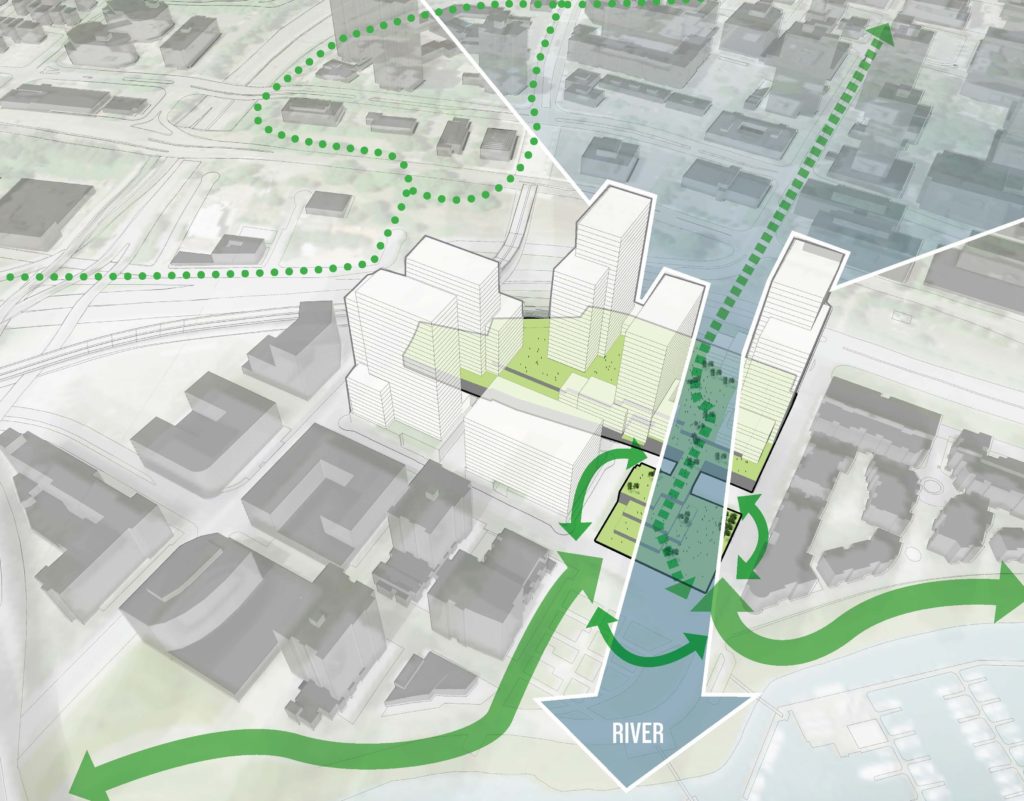 Towers and terraces are imagined as part of the Riverplace Redevelopment, reports the Oregonian. At full build out the masterplan could include 2,500 apartments, 500 hotel rooms and 250,000 sq ft of office space.
Construction has finished* up at Sideyard, one of the "final pieces in the rapid redevelopment near the Burnside Bridge's east end", writes the Daily Journal of Commerce.
Masia by chef Jose Chesa will open as the anchor restaurant for the Hyatt Centric hotel, reports Portland Monthly.
The Business Tribune reported on how the $70 million renovation of Neuberger Hall, now known as Fariborz Maseeh Hall, has breathed new life and light into the Portland State University building.
Some businesses still bristling at having to pay Portland's clean energy tax, reports the Oregonian. Included in the tax on "large retailers" are general contractors working on large projects, for clients including OHSU.
Portland Architecture looked at whether Sustainable Building Week can revive "Portland's lost momentum".
Portland Public Schools is eyeing a summer deadline to finalize details of a 2020 construction bond. The measure could include upgrades to Cleveland, Jefferson and Wilson high schools.
*This article will be unlocked for the rest of this week. After this week it will only be viewable by DJC subscribers.