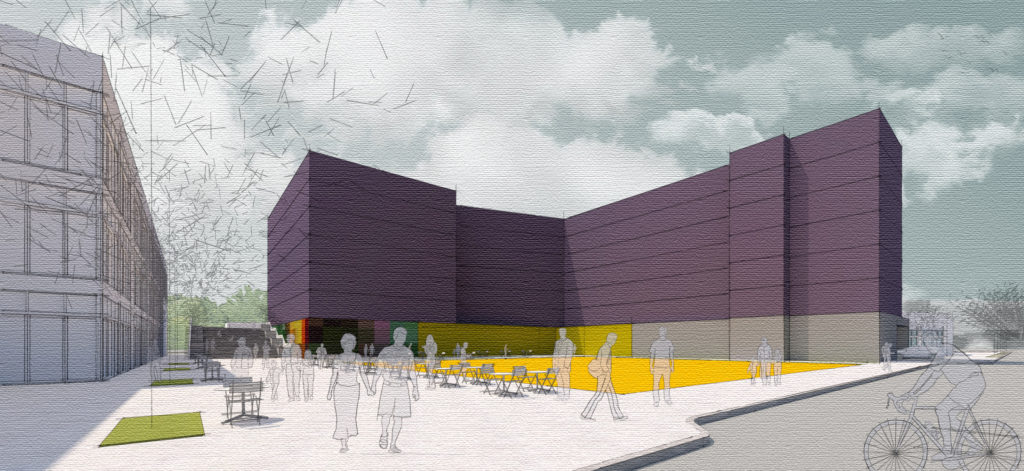 Plans for the Broadway Corridor took a major step forward, writes The Oregonian, as the City Council voted to approve a Community Benefits Agreement.
The HollywoodHUB project would remake the bikeway and transit center at 42nd Avenue, writes BikePortland.
The Historic Landmarks Commission approved Flatworks at 234 SE Grand. Building on History wrote about how TVA Architects' task was "to design a building that would fit into the context of its historic neighbors without giving the impression of mimicking something 'old.'"
Plaza plans are proving problematic* at the Multnomah County Behavioral Health Resource Center, according to the Daily Journal of Commerce.
Building on History wrote about the approval of a new building at 2124 NW Flanders, which will replace the Nathan Simon house.
Italian food hall Cooperativa is now open in the Pearl District's Tanner Point, reports Portland Monthly.
Montavilla News wrote about a 12 unit apartment building planned for 2444 SE 90th Ave.
The verdict is in for the old Multnomah County Courthouse Reuse and it "looks like an excellent victory for preservation", writes Building on History.
*This article will be unlocked for the rest of this week. After this week it will only be viewable by DJC subscribers.