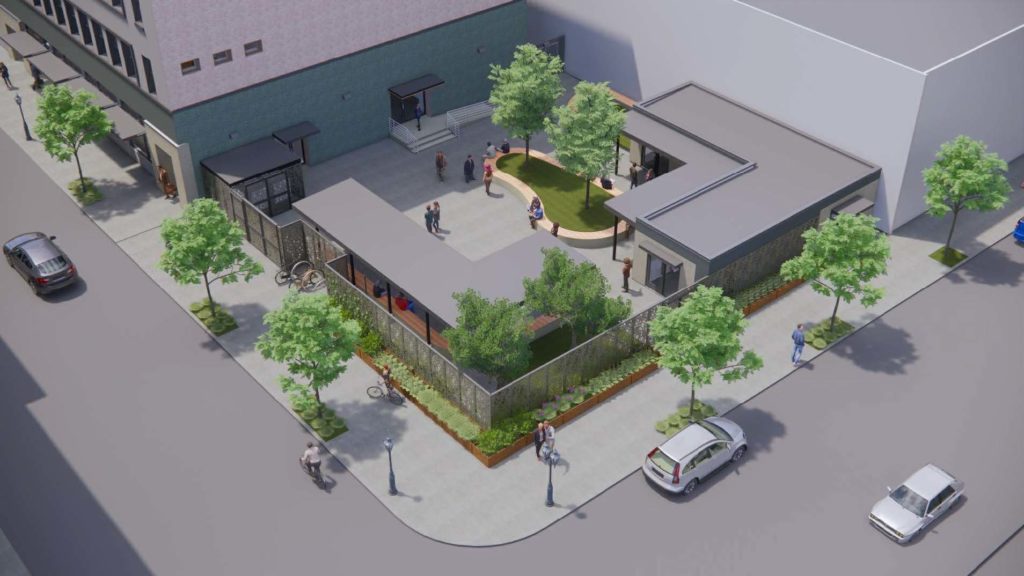 The Daily Journal of Commerce reported on the approval* of the Multnomah County Behavioral Health Resource Center, which will transform an existing building into a modern health center focused on providing services to people experiencing homelessness.
The Portland Mercury covered wrote about the city is mulling an "imperfect solution to city's racist displacement projects." Extending the life of the Interstate Corridor Urban Renewal Area would give the city more money for building affordable housing, including at Williams & Russell, where mostly Black families were displaced for an expansion of the Emanuel Hospital that never happened.
Portland Architecture spoke to ZGF's Sharron van der Meulen and Gene Sandoval about the PDX T-Core project, which will transform the central portion of the airport.
With Macy's closing, Building on History wondered about what's next for the Lloyd Center?
Portland Architecture visited 5 MLK to see the crossroads, terraces and transparency.
Willamette Week reported on how a year and a half after construction started on Block 216, displacing numerous food carts, the City still hasn't give a new food cart pod permission to operate.
*This article will be unlocked for the rest of this week. After this week it will only be viewable by DJC subscribers.