GBD Architects and Place Studio landscape architects have received initial Design Advice for Oregon Square. The project is the second phase in the redevelopment of 16 blocks owned by American Assets Trust in the Lloyd. The first phase, Hassalo on Eighth, is under construction, with completion scheduled for late 2015. Oregon Square will include over 1,000 apartments in four towers, the tallest of which would have 32 floors.
Given the scale of the development, it is expected to have at least three or four Design Advice sessions before submitting for a full Design Review. The focus of the initial session was the overall urban and landscape design. Subsequent sessions will look at the building designs in more detail.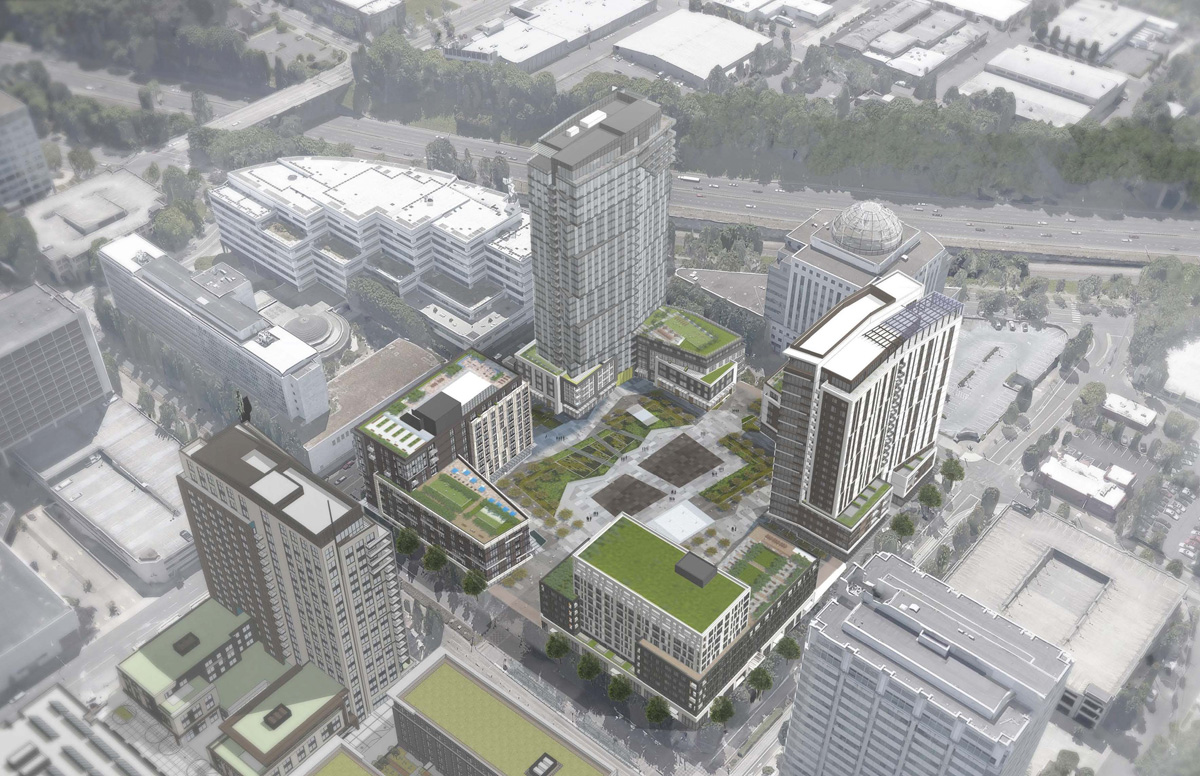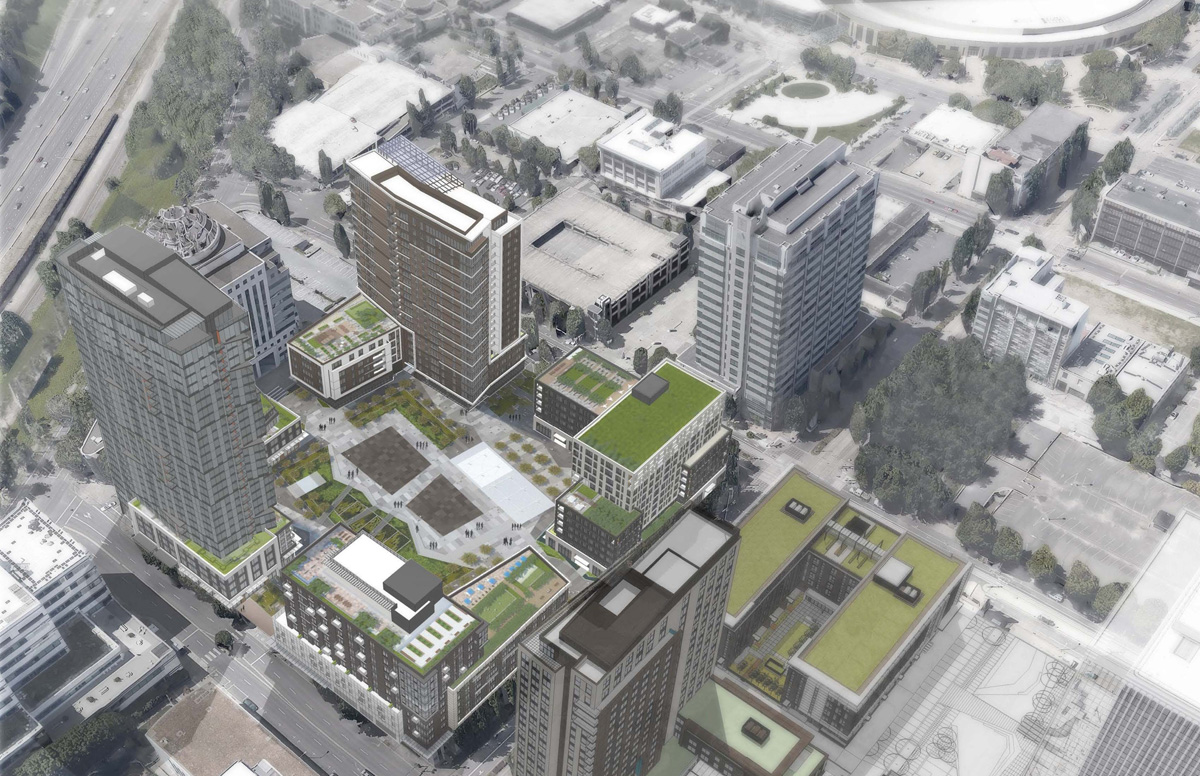 The project site is a superblock bound by NE 7th Ave, NE Holladay St, NE 9th Ave and NE Oregon St. It is currently developed with four low rise office buildings, built by the Lloyd Corporation between 1939 and 1950. None are listed on the National Register of Historic Places, though all four have been identified as eligible for inclusion. The Lloyd Farmers Market is held on the site on Tuesday mornings; it is expected to return to the site when construction is complete.
The four proposed L-shaped buildings are arranged around an 80,000 sq ft central plaza. In the north-south axis it will act as the terminus to the reinstated NE 8th Ave, a pedestrian only street running through the center of the American Assets Trust properties. In the east-west direction the plaza aligns with NE Pacific Ave, which leads to the main entrance of the Oregon Convention Center.
The plaza is intended to be an active space, which could be used for performances, public events and farmers markets. Each of the buildings will have ground floor retail, with the potential for outdoor dining areas directly on the square. The architects have attempted minimize the amount of the service areas located on the ground floor, so that the retail can front both the plaza and the surrounding streets. The ground floors are intended to be permeable, with pedestrian traffic through the buildings encouraged. The design shows trees, water features, covered outdoor areas, stormwater planters and a sculptural bench in the plaza.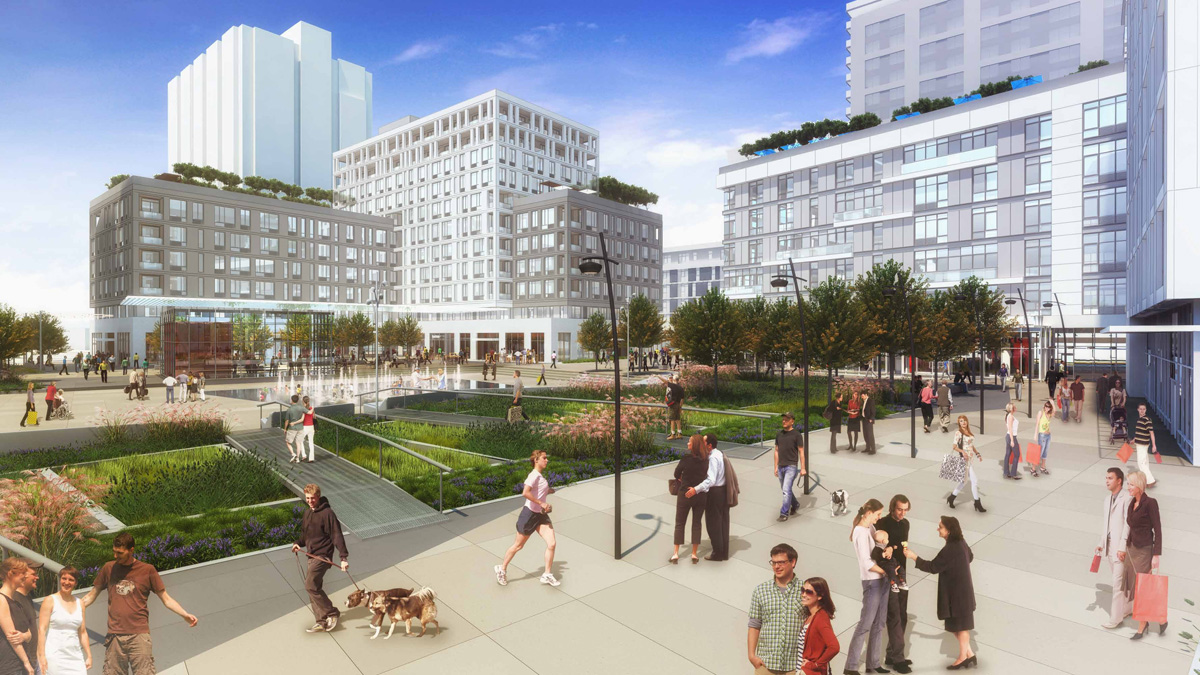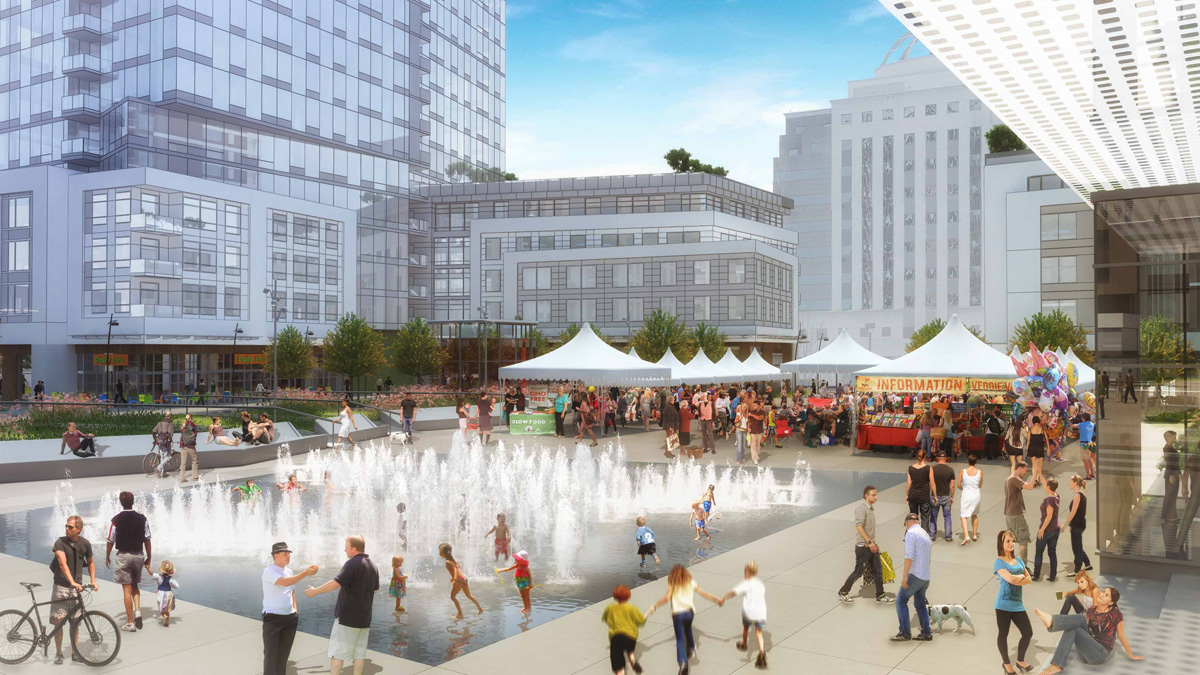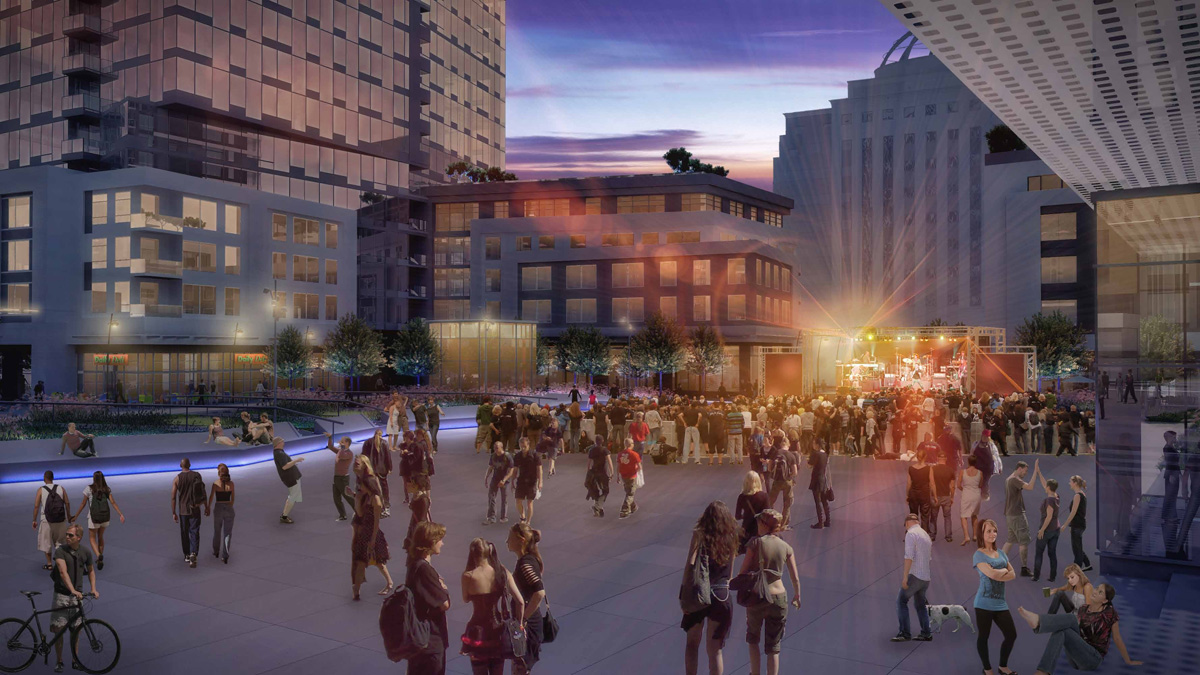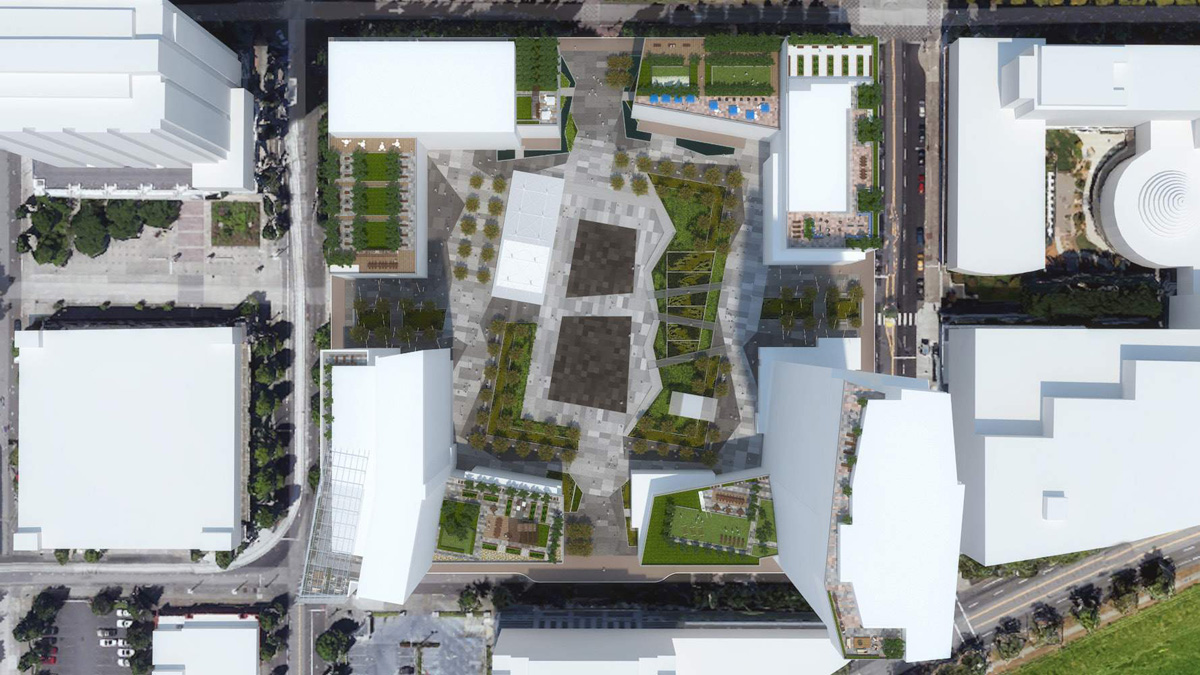 A second Design Advice Request is currently scheduled for February 26th, with a full Design Review submission expected later this year. Construction could begin in 2016.
Plans