ZGF Architects have scheduled a Pre-Application Conference [PDF] to discuss a new mixed-use building on the Zidell Yards in South Waterfront. The proposed 8 story building includes 7 floors of residential units above ground-level retail. The project will include 140 parking spaces, in two and a half levels of underground parking.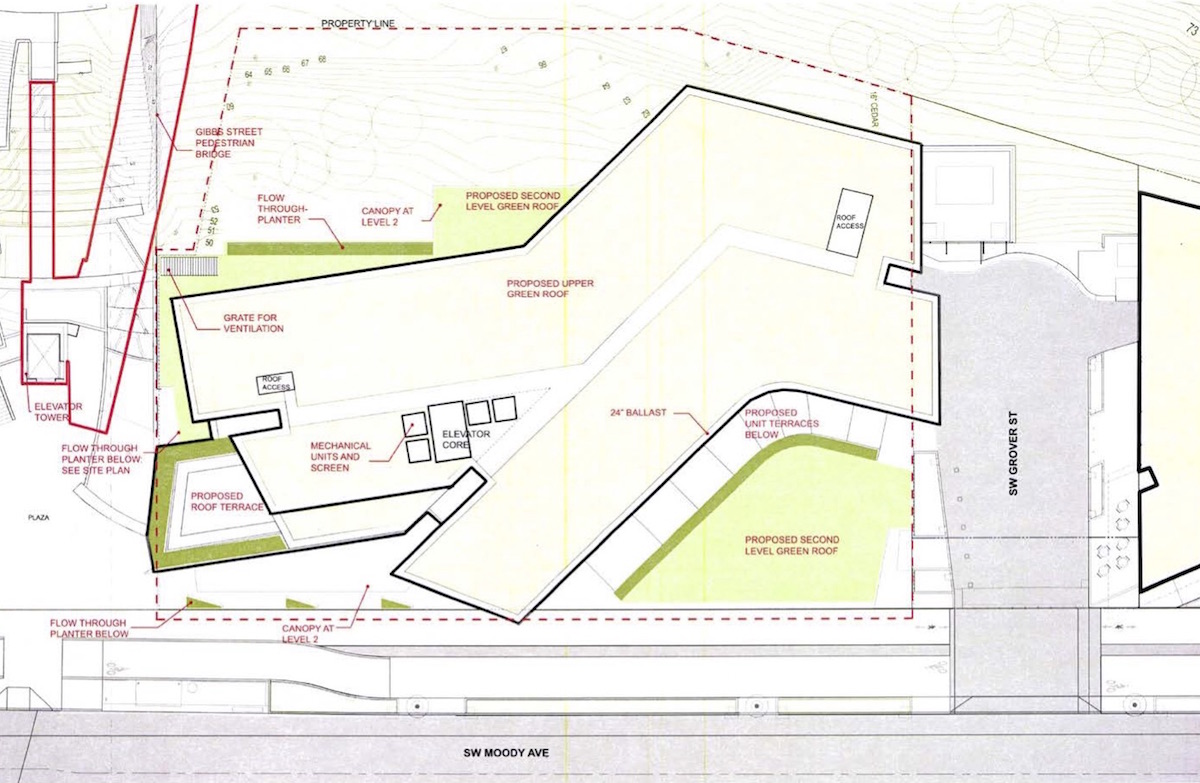 The project is immediately to the south of the Emery, which was ZRZ Realty's first development project on the Zidell Yards. The Emery was also designed by ZGF Architects, and the proposed building at 3201 SW Moody appears to continue the same design language.
The Pre-Application Conference is scheduled for April 9, 2015 at 10:30 AM. Should the project go ahead a Type III Design Review with public hearings before the Design Commission is expected to be required. If more than 20 parking spaces will serve the retail spaces, a Type III Central City Parking Review will also be required.
Plans and Elevations