A Pre-Application Conference has been scheduled [PDF] for the Canopy by Hilton hotel proposed in the Pearl District. The 10 story hotel, designed by ZGF Architects, will include 150 rooms and will have a rooftop terrace. The developer behind the project is the Buccini/Pollin Group and the hotel with be operated by PM Hospitality Strategies. The primary exterior materials proposed are standing seam metal panels and aluminum windows on the tower, with glazed brick and wood storefront windows at the ground level.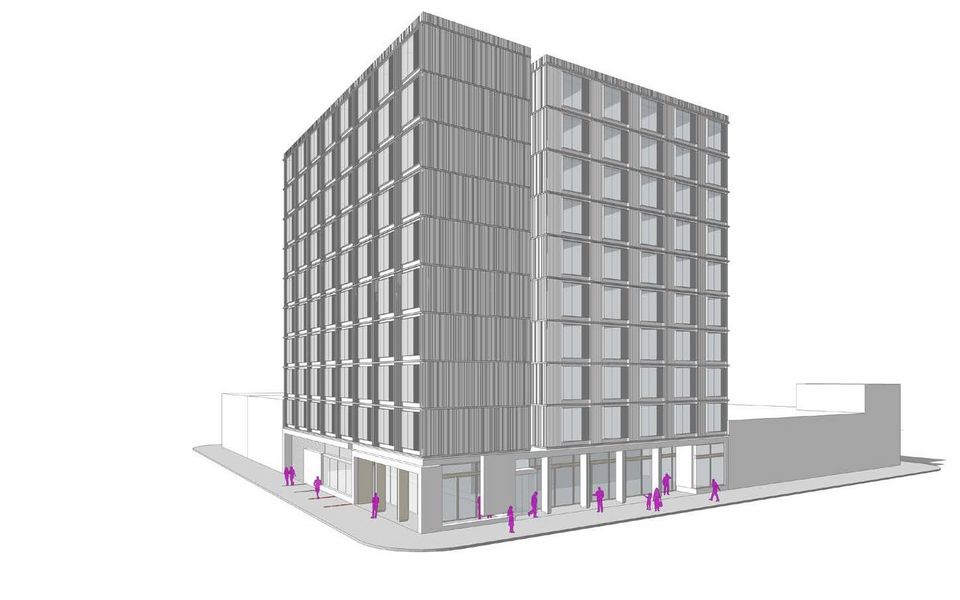 The location for the new hotel is at NW 9th and Glisan. A single story warehouse building, built in 1938 and owned by Menashe Properties, currently occupies the site.
The Pre-Application Conference is scheduled for April 21, 2015 at 10:30 AM. A Type III Design Review with hearings before the Design Commission is expected to be required. A Design Advice Request hearing is currently scheduled for June 4th. According to an article in the Oregonian the current plan is to break ground on the Canopy Hotel in 2016 and open in mid-2017.
Plans and Elevations