Vallaster Corl Architects have scheduled a Pre-Application conference to discuss a new 15 story residential building at Grand & Belmont. The building by Urban Assets Advisors would include 193 residential units, and 90 vehicular parking stalls on the 2nd and 3rd floors. Ground floor retail would open onto SE Grand Avenue.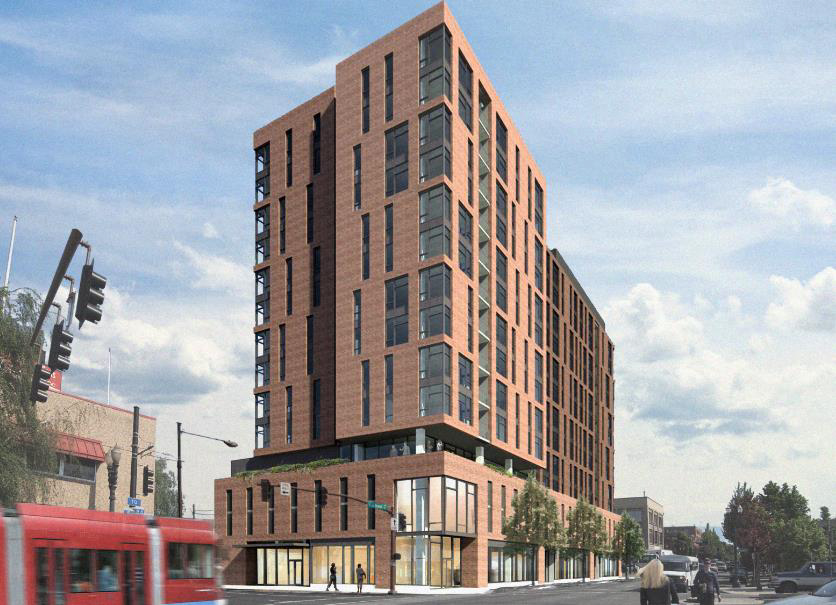 The site for the project is at 514 SE Belmont St, and is currently used as surface parking. A Dutch Brothers coffee stand is located at the corner of the lot. The property is located in the East Portland Grand Avenue Historic District. The district is primarily composed of low to mid rise buildings, with the notable exception of the 175′ tall Weatherly Building one block to the north.
The Pre-Application Conference [PDF] is scheduled for July 28th 2015 at 10:30 am. A Type III Historic Resource Review with hearings before the Historic Landmarks Commission is expected to be required.
Plans and Elevations