By Kurt Sevits.
Boora Architects have unveiled a conceptual plan for widespread redevelopment of several blocks of Portland's Central Eastside Industrial District just north of the Hawthorne Bridge that for years have sat largely unused. Dubbed Water Avenue Yards, the project includes a range of mixed-use buildings, athletic fields and park space that would extend from Water Avenue west to the Willamette River.
Boora's design isn't the direct result of a call for proposals but rather the firm's vision for what the area could be like in the future as the city mulls options for the land.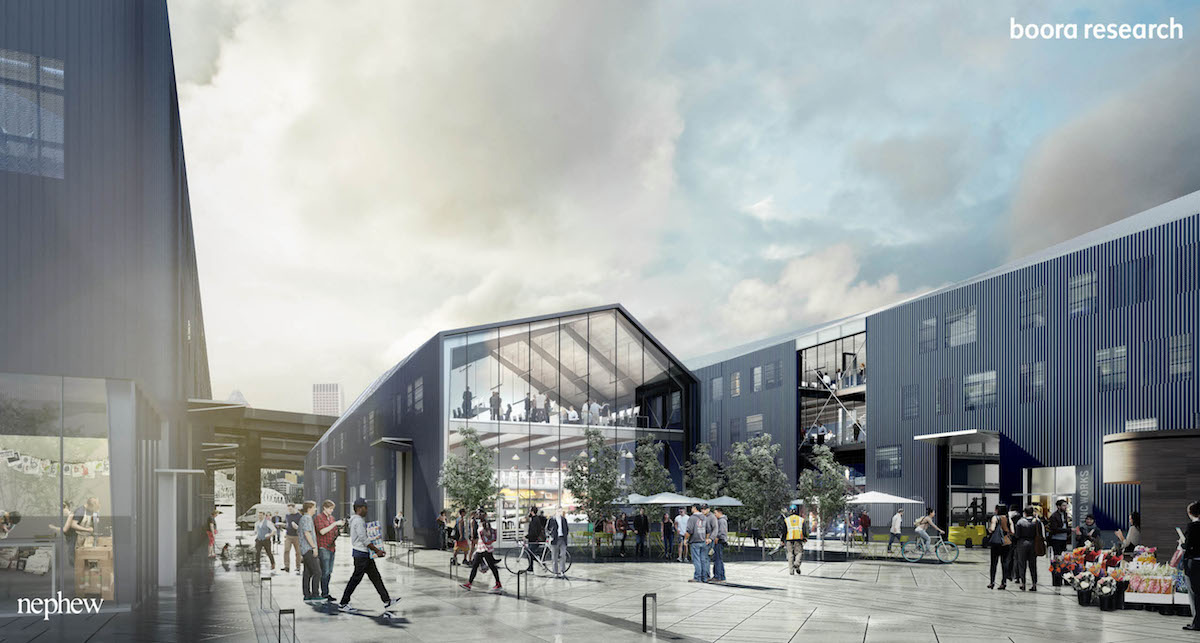 Water Avenue Yards would occupy three blocks along Water Avenue between Taylor and Madison streets. The land is currently owned by ODOT, but the City of Portland and the Portland Development Commission are exploring options to buy and redevelop portions of the land. ODOT intends to retain a little more than two acres of the land for future use, with the possibility of leasing those parcels out in the interim.
Boora envisions a series of low-rise light industrial buildings that could house flexible work space for industries for which Portland has become known, such as craft brewing and food production, as well as small-scale fabrication and other modern industries. Boora's vision calls for 400,000 total square feet of space, in addition to below-grade parking for as many as 570 cars.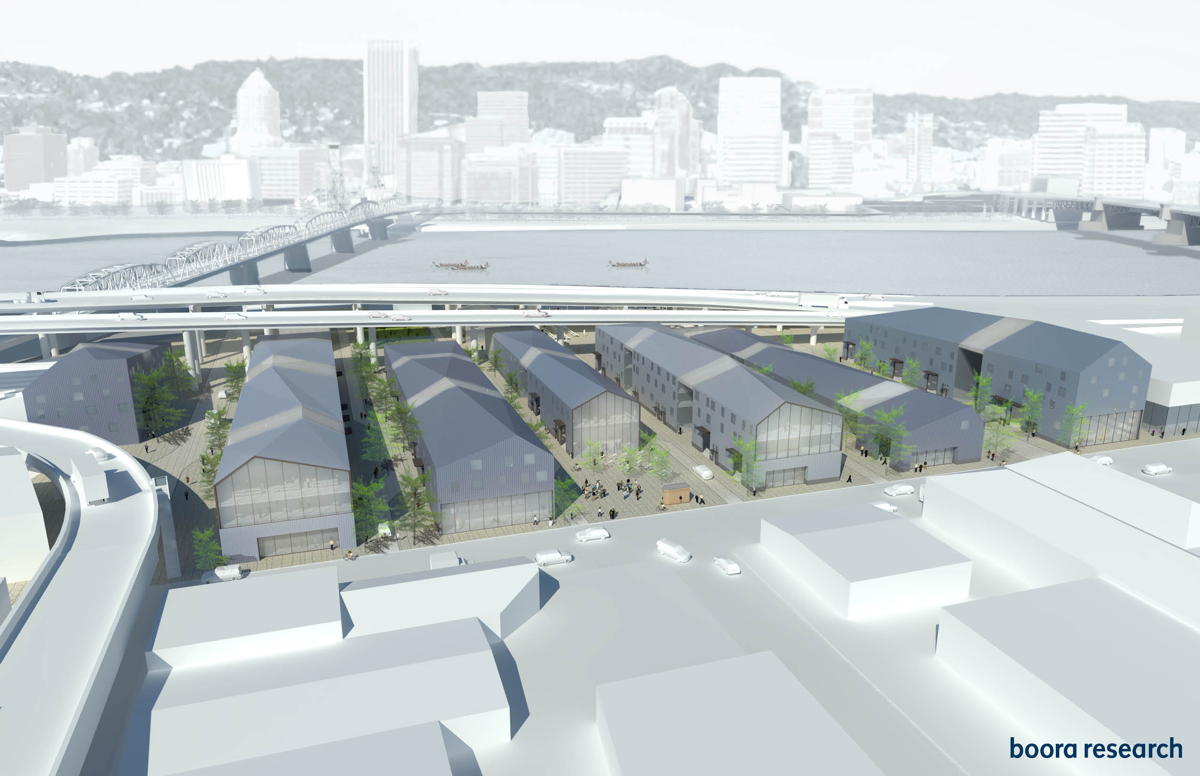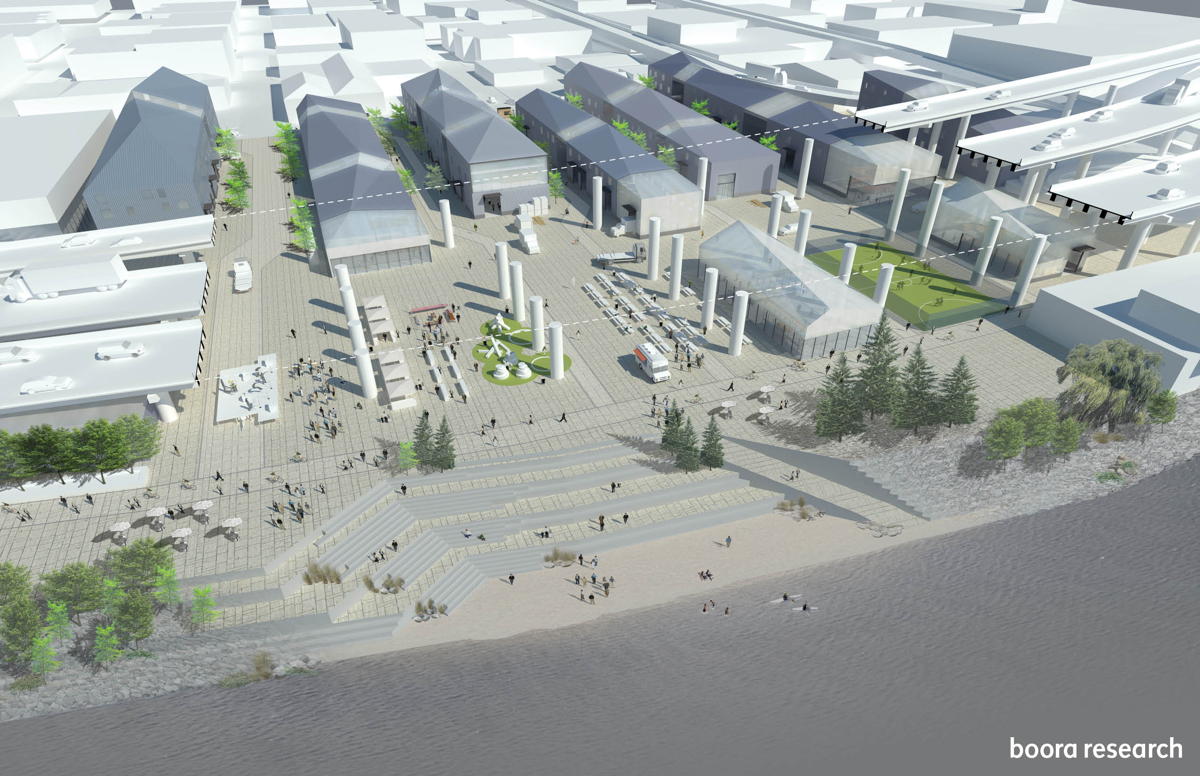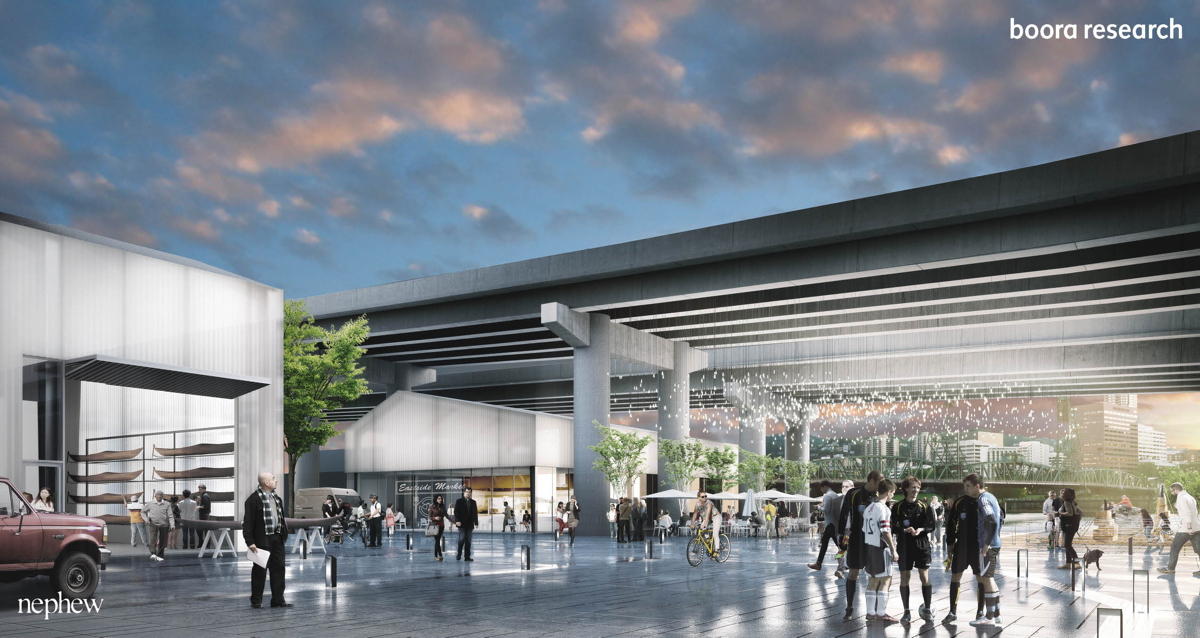 Extending under the interstate, the plan includes athletic and playground facilities, sport rentals, a beer garden, food carts and an outdoor performance space. Boora also suggests reconfiguring the waterfront to allow better access to the river.
The proposal puts a strong emphasis on public access and a pedestrian-friendly configuration that Boora suggests would be beneficial for Portland's long-term livability. Rather than leave development of the parcels up to private companies, the architects argue a private-public collaboration with an eye for the future would better serve the area and the city as a whole.
Boora says it plans to present its concept to the City before it makes any major decisions about the future of the site. More information about the vision can be found at www.wateravenueyards.com.
Drawings