Hacker Architects and Williams & Dame Development are planning a 4 story mixed use building at 9101 SE Foster Rd in Lents Town Center. The project would include ground floor commercial space, with residential units above. A public plaza would be created mid-block, facing onto SE Foster Rd. Parking for 28 vehicles is proposed at the rear of the site. The project is currently at the Pre-Application Conference stage, prior to the submission of Design Review drawings.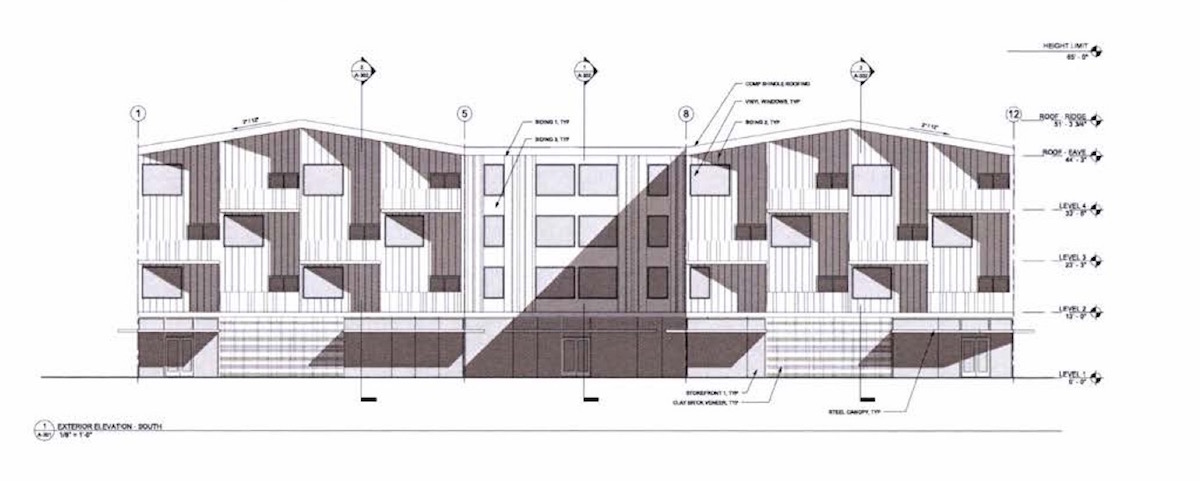 Williams & Dame were selected by the Portland Development Commission as the developer for Lents Town Center Property #3 (South) in January 2015.  The PDC owned land at SE 91st and Foster is currently vacant. Oliver Station, another project in Lents with PDC involvement, also had a Pre-Application Conference earlier this month.
The optional Pre-Application Conference [PDF] was scheduled for October 20th. Before building permits are issued the project will be required to go through a Type II Design Review, where a decision is made by Bureau of Development Services staff.
Plans and Elevations