Snohomish, WA based developer Kōz Development have presented a new apartment building at SW 4th & Grant to the Design Commission. The 6 story building would include 108 studio units. 20% of the units, or 22 units total, will be affordable to those earning less than 60% of area Median Family Income, subject to the Portland Housing Bureau approving the developer's application for a tax exemption.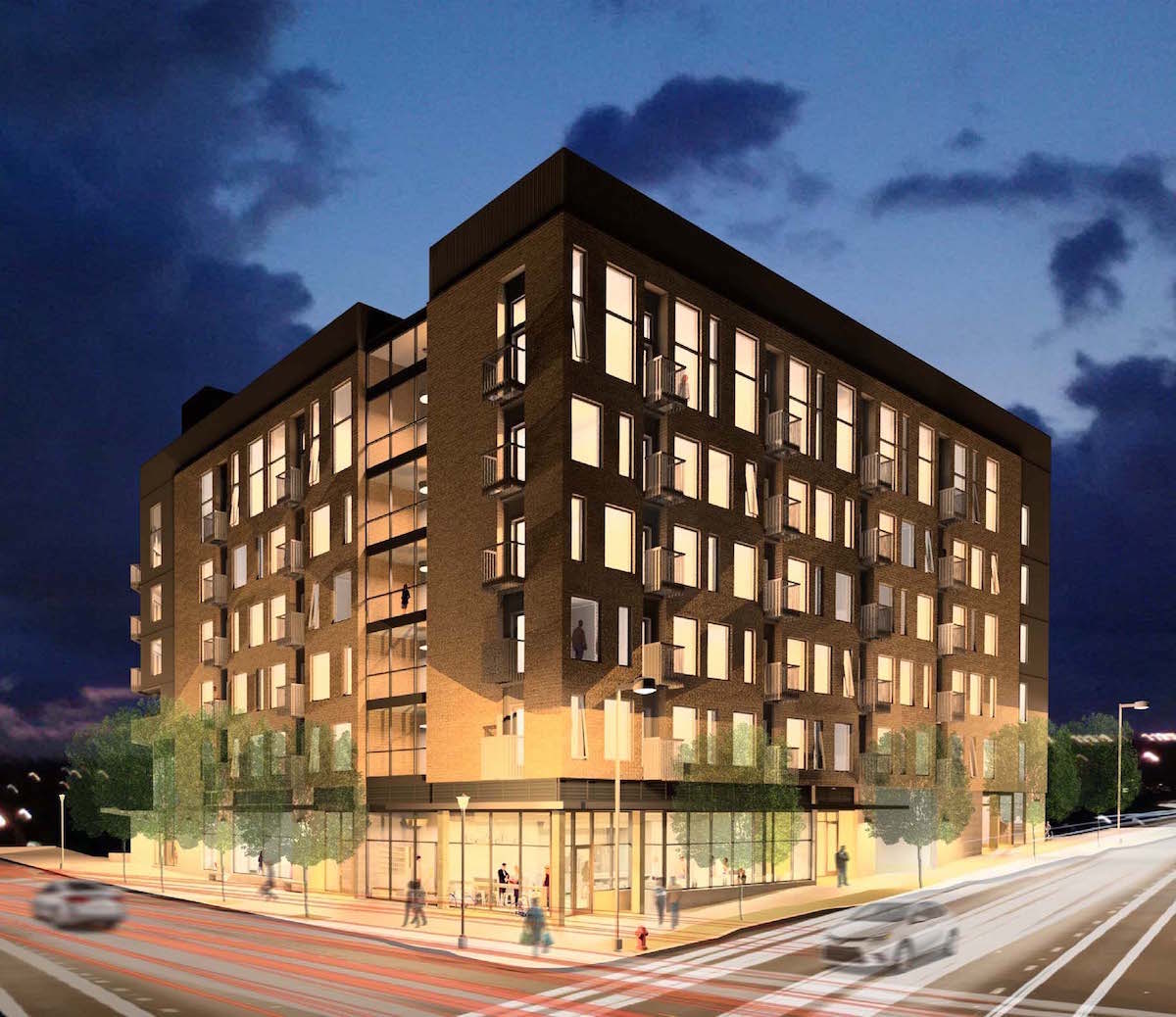 The project site is a triangular lot at 2211 SW 4th Ave. The site is currently used as surface parking. 23 car parking spaces at the ground level of the building will be maintained for the use of a nearby branch of Chase Bank.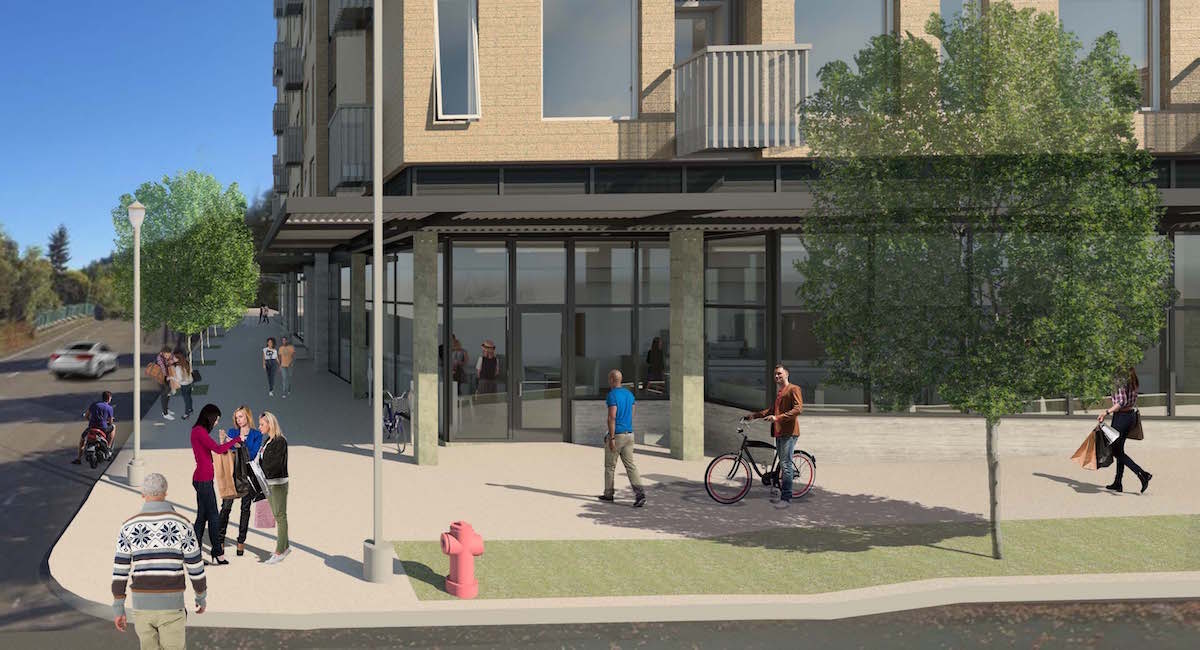 The building is arranged an "L" shape, with the open face of the "L" facing I-405. At the corner of SW 4th and Grant the project would include a 1,105 sq ft retail space.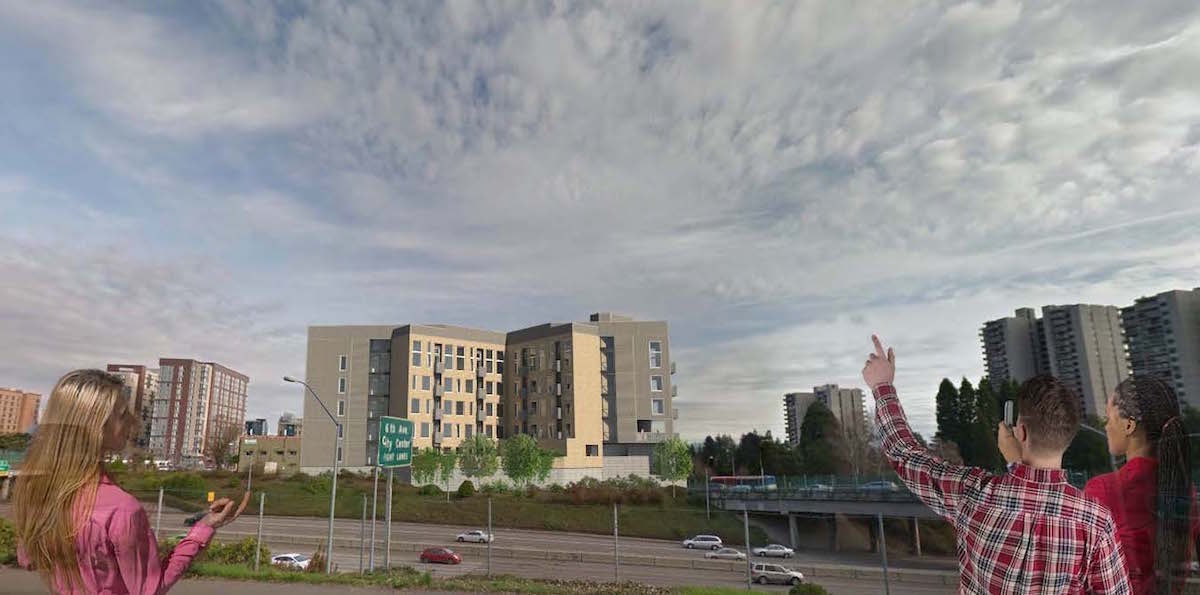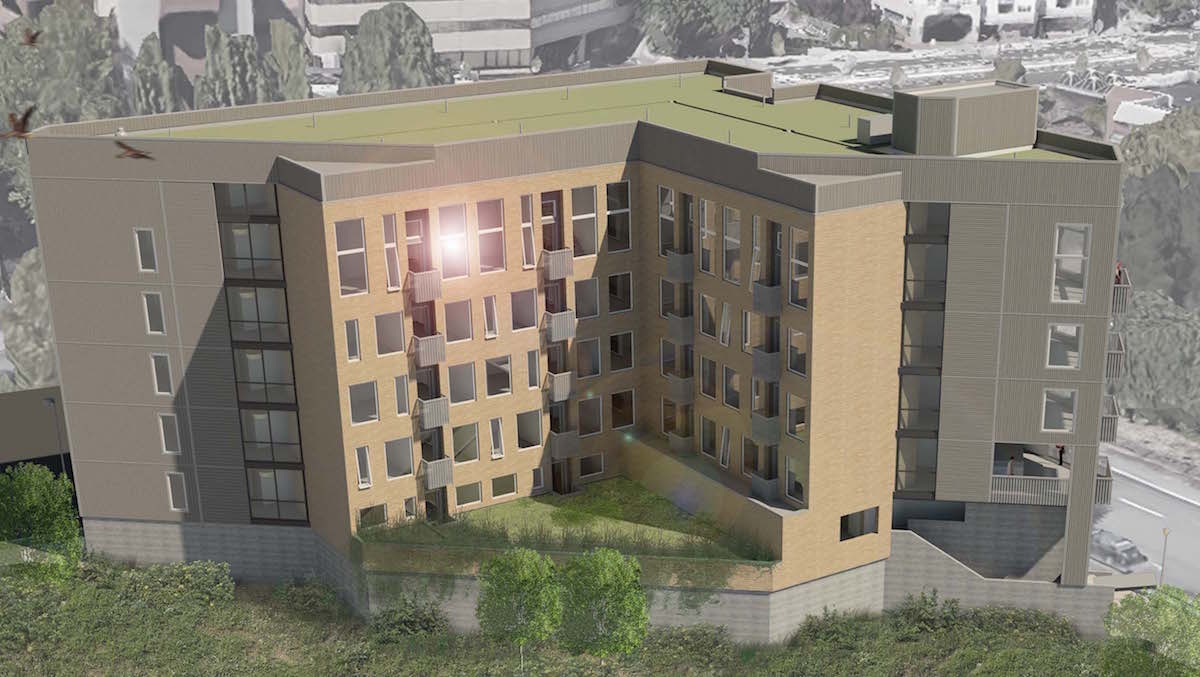 Materials proposed for the building include board formed concrete, tan colored brick, corrugated metal, vinyl windows and storefront glazing.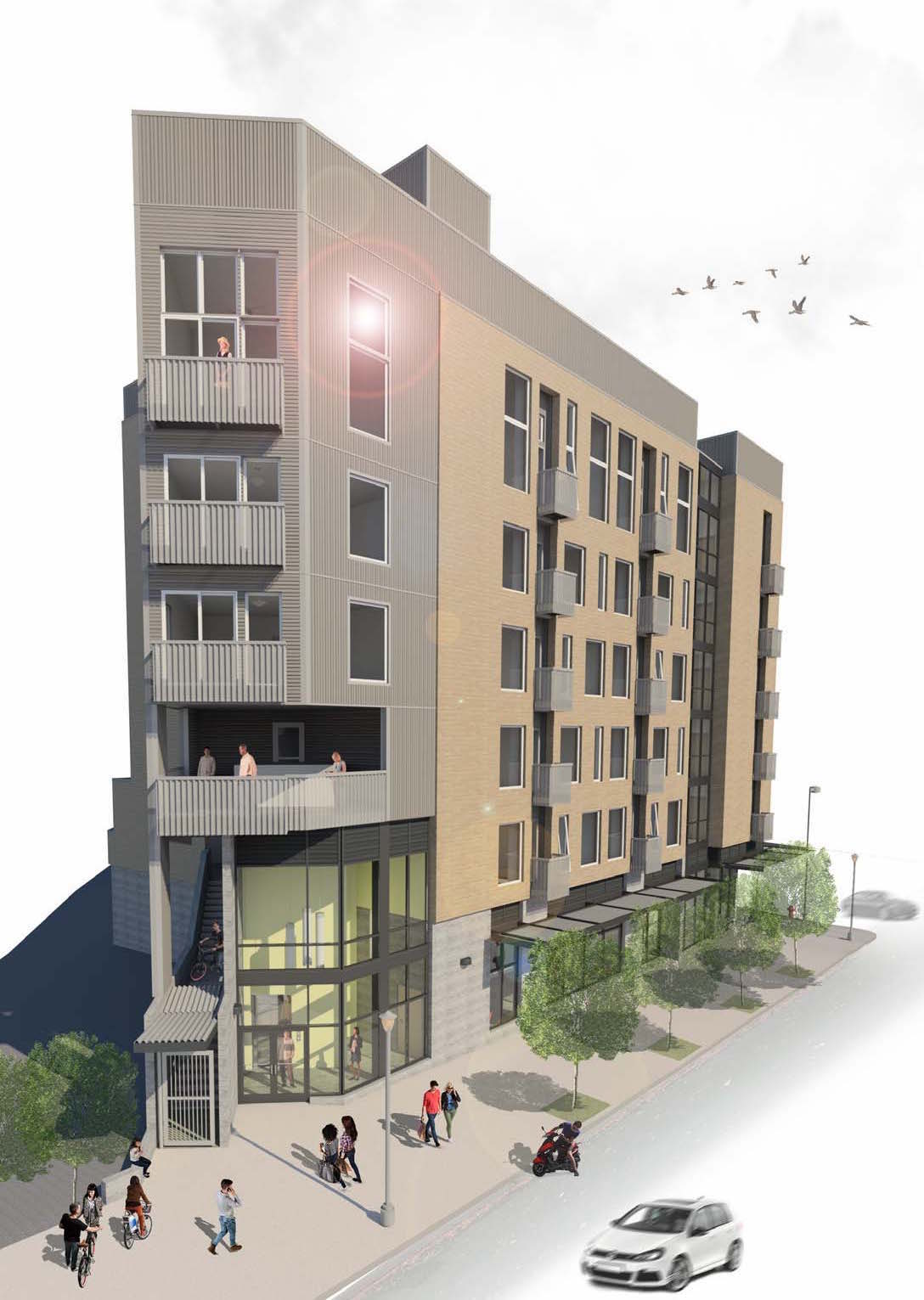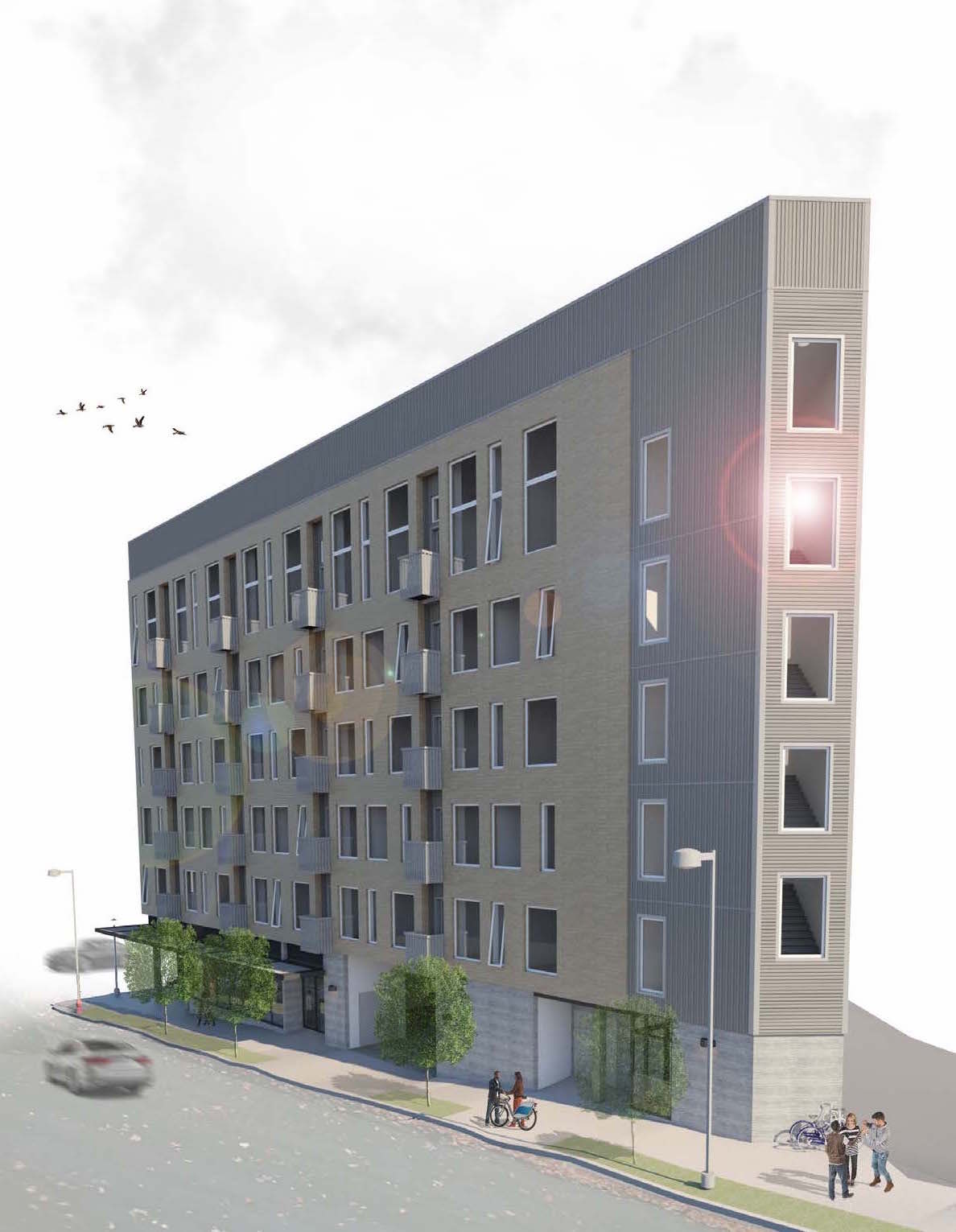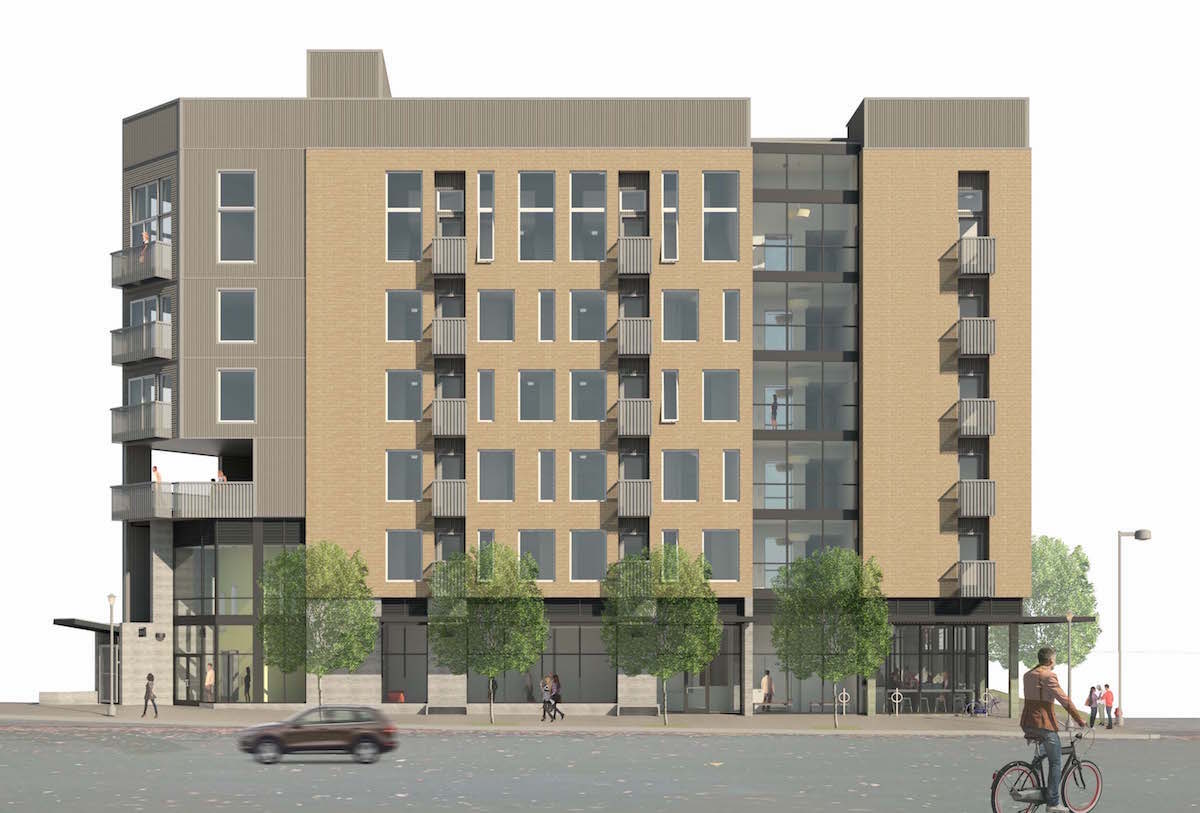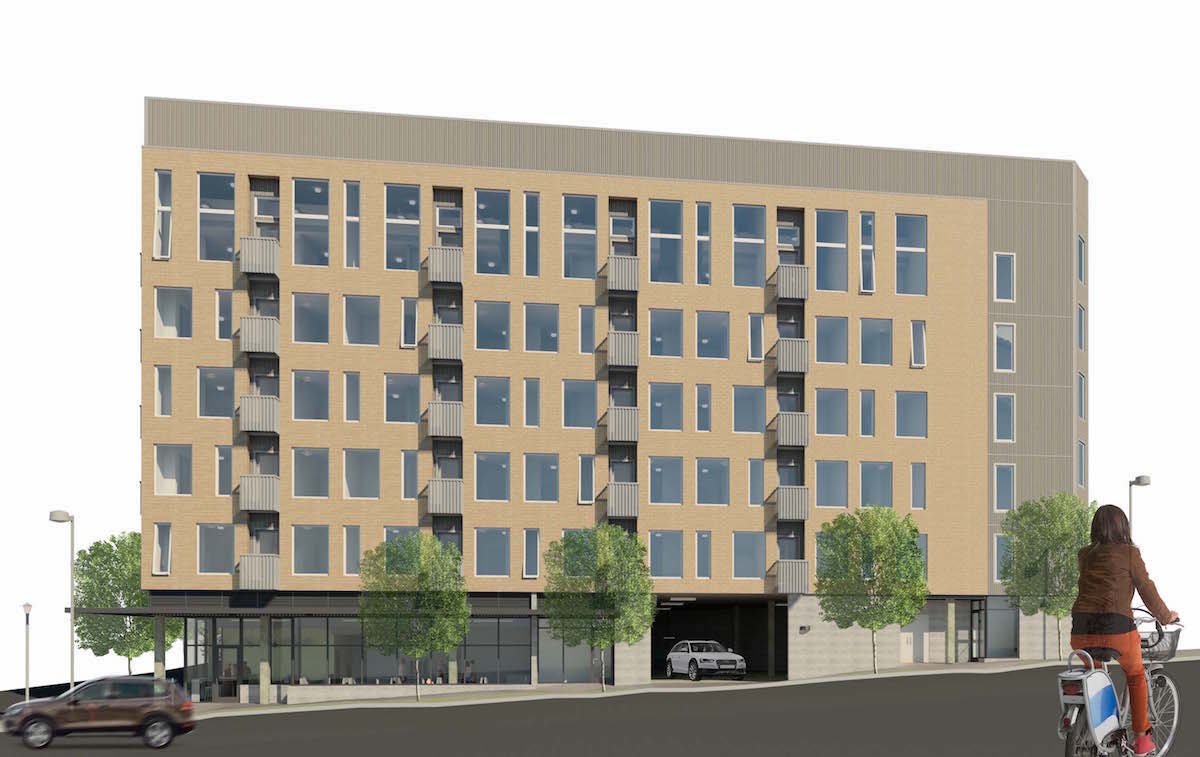 The project previously went before the Design Commission for Design Advice in June 2015. The Design Commission were generally of the opinion that the project had significantly improved in the intervening year, however a number of concerns remained. A Staff Report and Recommendation to the Design Commission [PDF], published before the June 16th hearing, did not yet recommend approval for the project. Issued cited in the report as not yet approvable included: the design of the highly visible south elevation, including the metal panel at the corners and the concrete wall at the ground level; the ground floor activation, including the depth of the active use area and the stairs at the building corners; and a lack of material samples provided. These concerns were shared by Commissioner Livingston:
Tim's Staff Report is really thorough, really well done, and very accurate. My interpretations of the Guidelines lines up pretty well with Tim's with respect to this project. This site is an incredibly difficult site. The parking at the ground floor seems to be driving a lot of the difficulty with the response to the Guidelines. From my perspective the corners of the building, at the ground floor especially, but all the way up to the top floor, are the most problematic aspect of the development.
The project is currently scheduled to return for a second Design Review hearing on July 21st.
Drawings