A proposed development at 815 W Burnside St has gone in front of the Design Commission three times to receive Design Advice. The 7 story building is being designed by Ankrom Moisan Architecture for LMC Development, and would include 144 residential units, ground-floor commercial space, 50 below-grade parking spaces, and a rooftop outdoor deck.
The project could be the first Central City development to be approved that is subject to the city's Inclusionary Housing requirements, which were introduced in February 2017. Buildings in the Central City are required to provide either 10% of the units at prices affordable to people earning 60% of area median income or 20% of the units at prices affordable to people earning 80% of area median income.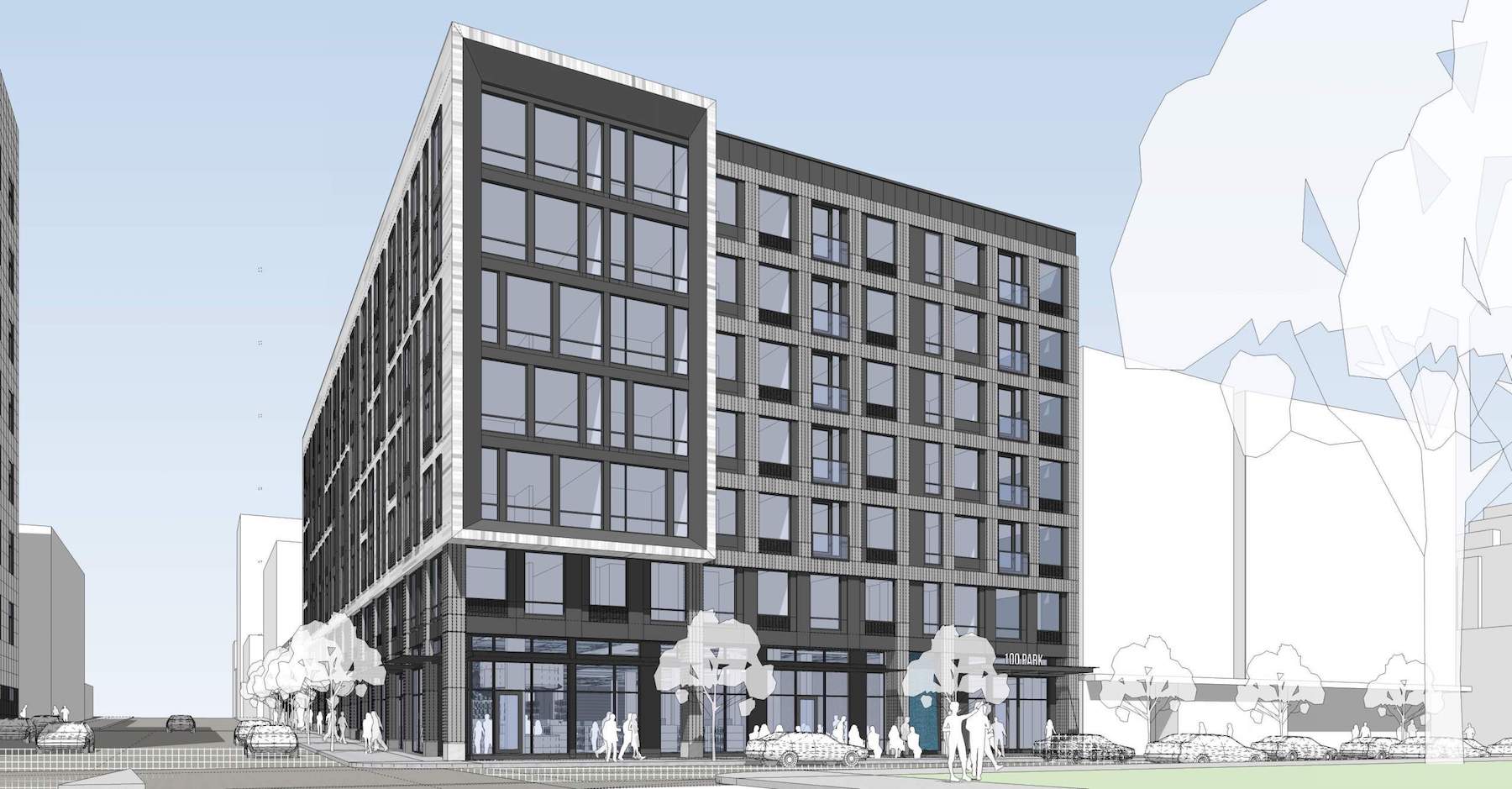 The project will be located on the southern half of the Pearl District block bound by W Burnside St, NW Park Ave, NW Couch St and NW 9th Ave. The site is currently occupied by a Firestone Tires shop. The northeast corner of the block is occupied by the Arthouse student housing, which was completed in 2013 on the site formerly occupied by Powell's Technical Books.
DAR #1
The first Design Advice Request (DAR) hearing for 815 W Burnside was held on April 19th, 2018. As proposed at the time the primary material for the building would have been a light colored brick, with projecting oriel window elements in a dark metal or fiber cement panel. Other materials proposed included vinyl windows, painted steel canopies and storefront glazing at the ground floor.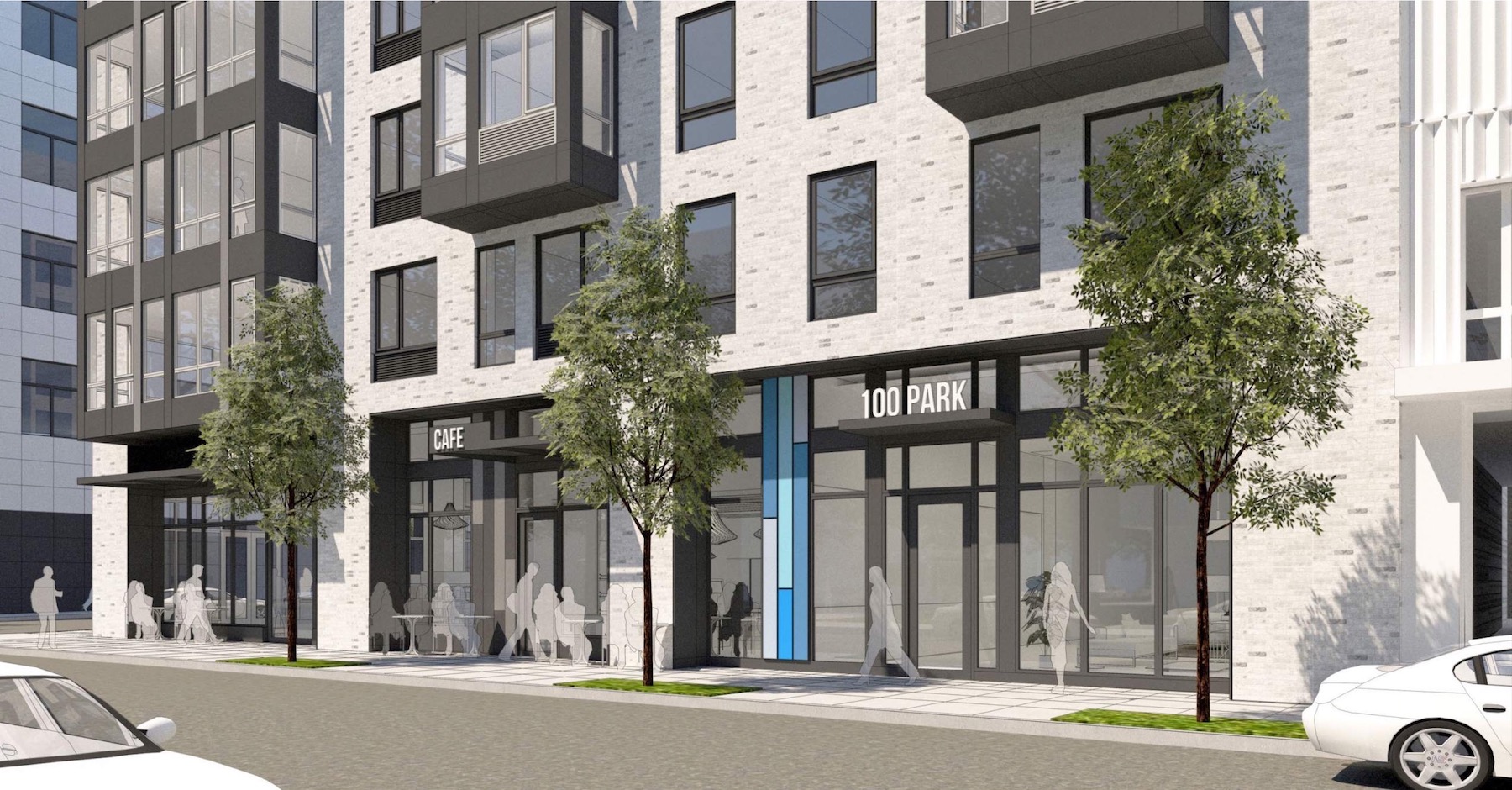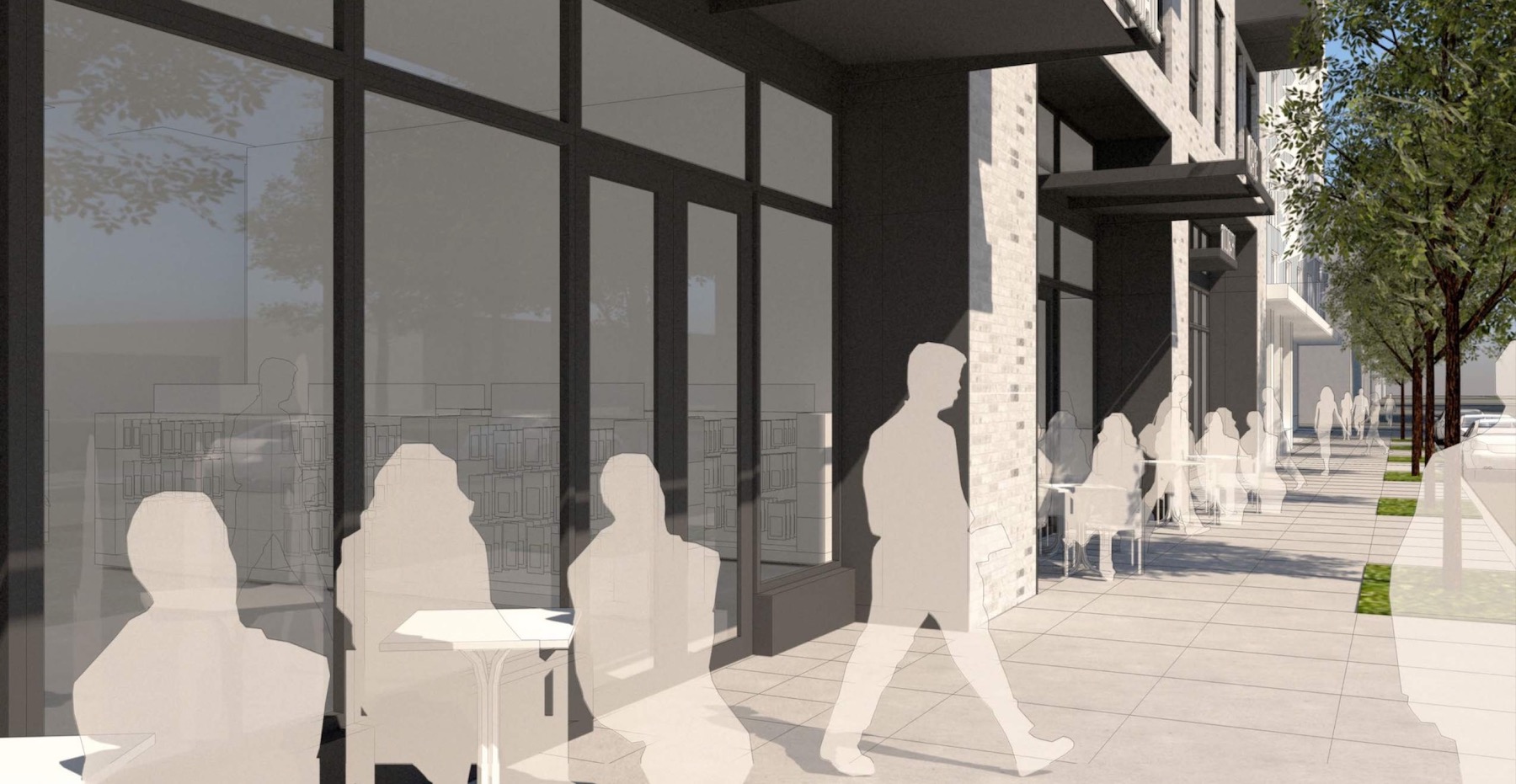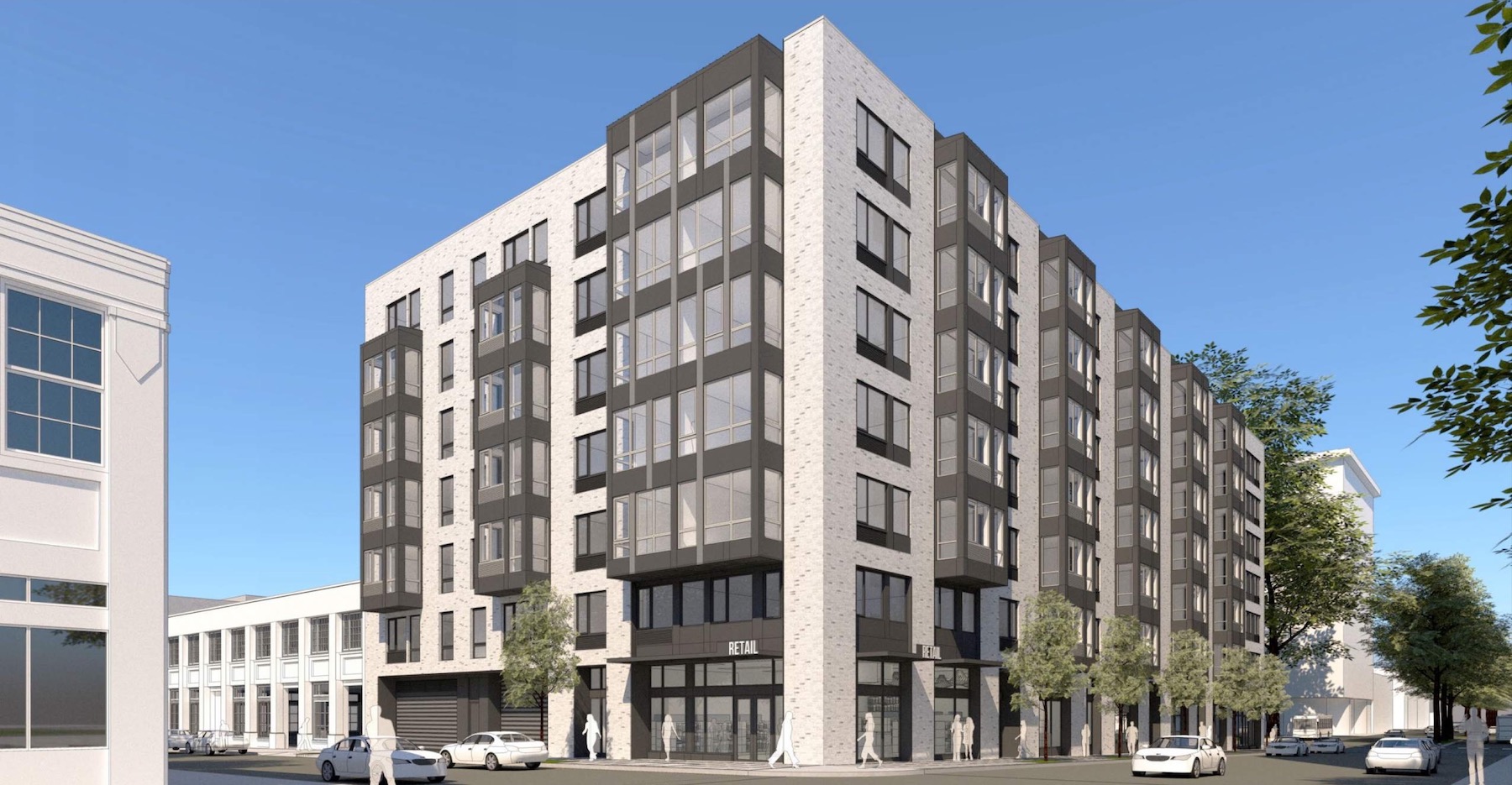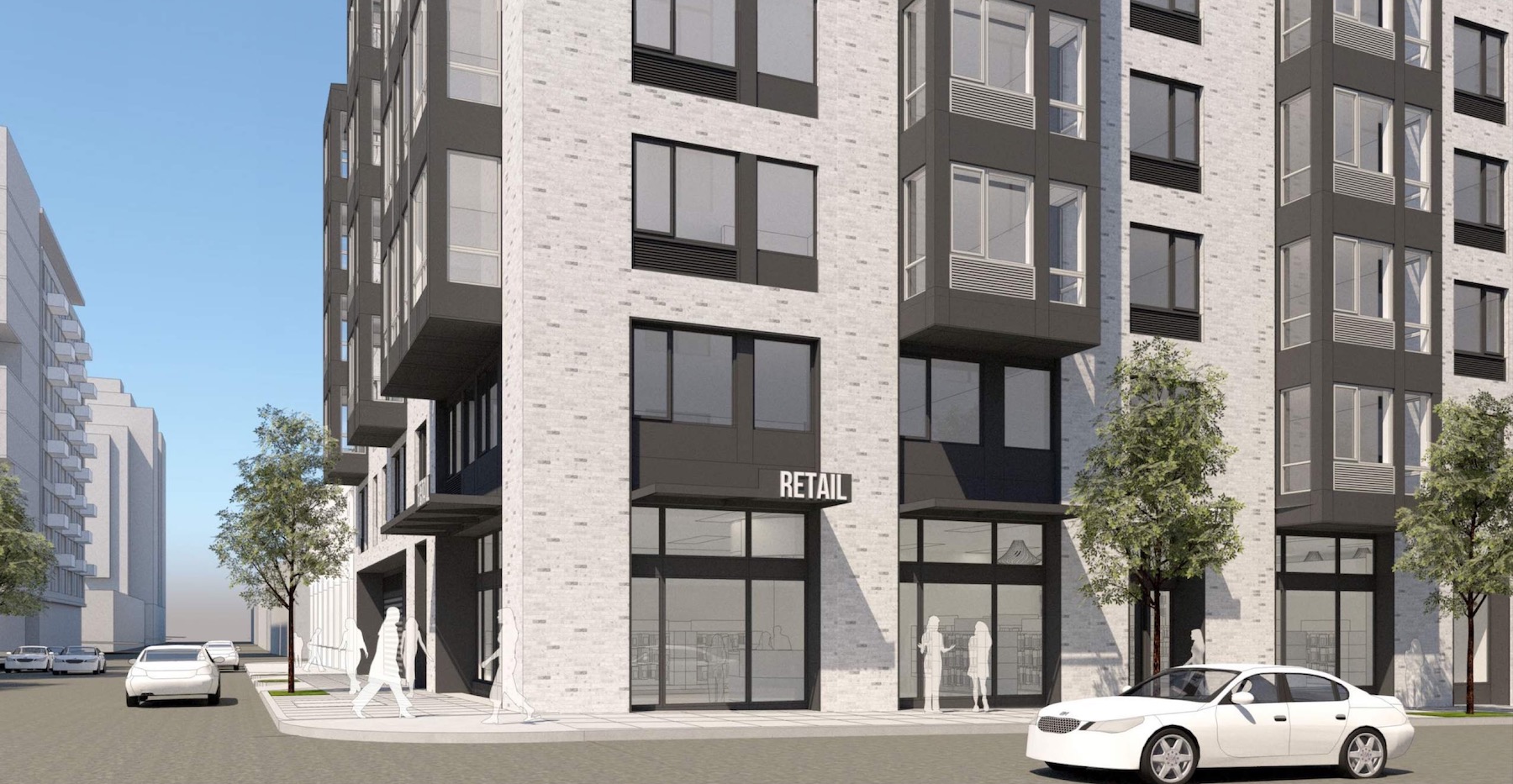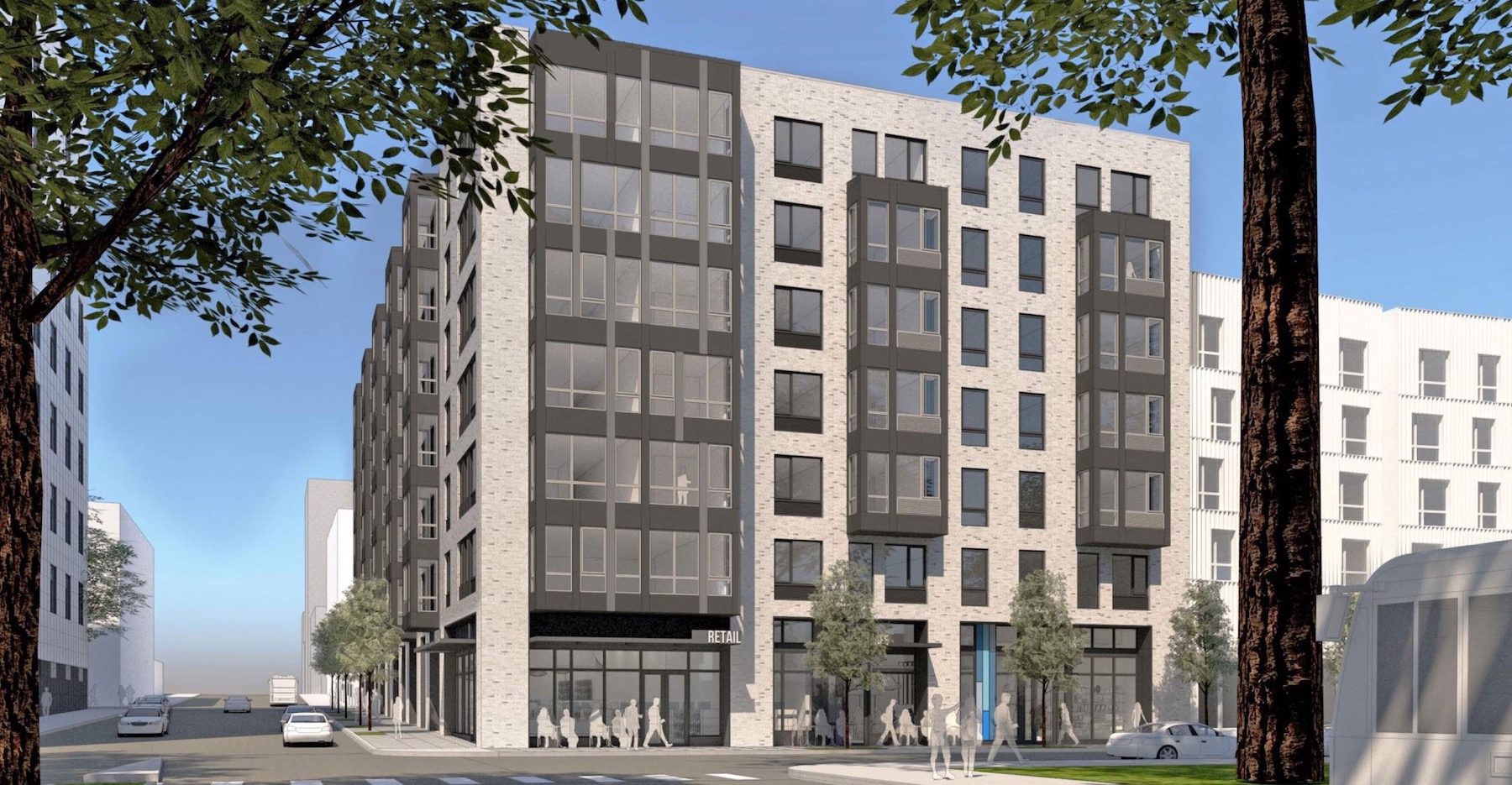 Comments received from the Design Commission, summarized in a staff memo, included that the ground floor felt compressed, and that a stronger base was needed; that the projecting oriel windows made the building feel "heavy"; that the building would benefit from the introduction of balconies facing the North Park Blocks; and that parking and loading functions dominated the ground level facade along NW 9th Ave.
 DAR #2
The project returned in front of the Design Commission for a second DAR on May 17th. In response to feedback received the previous month the oriel windows were removed; Juliette balconies were introduced on the north and south elevations; and the base of the building was reworked to create a double height expression. The primary material was also changed to öko skin or Equitone fiber cement panels.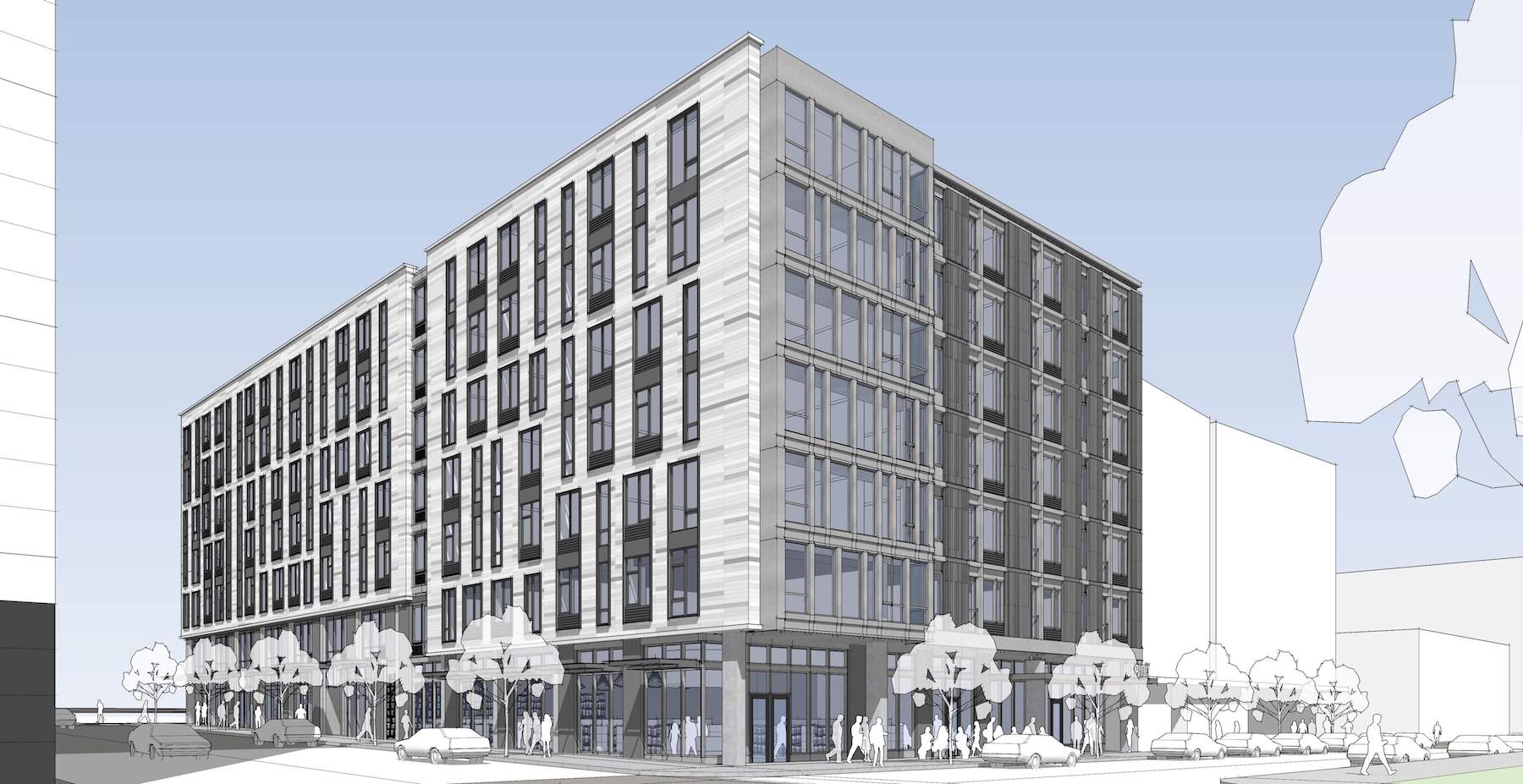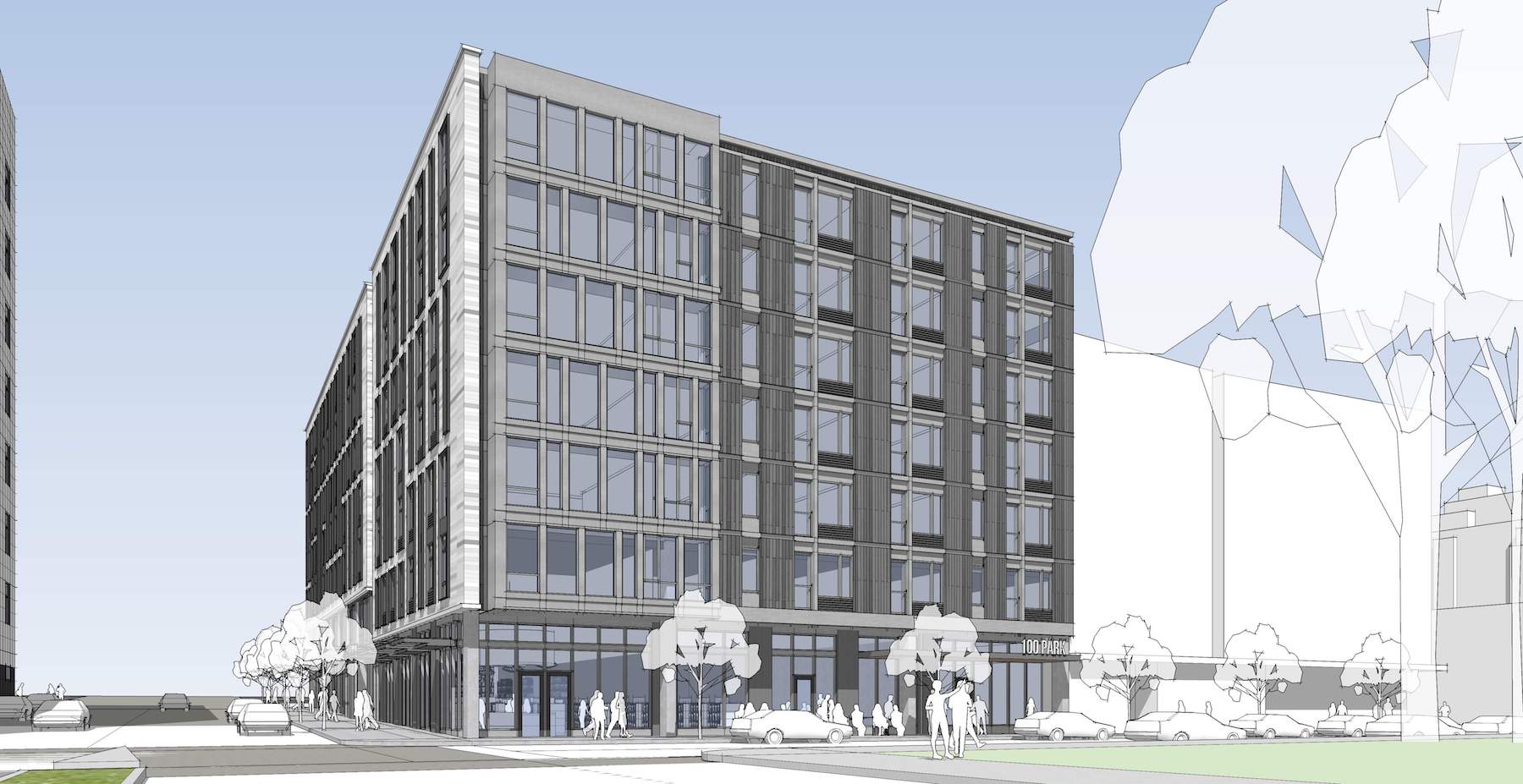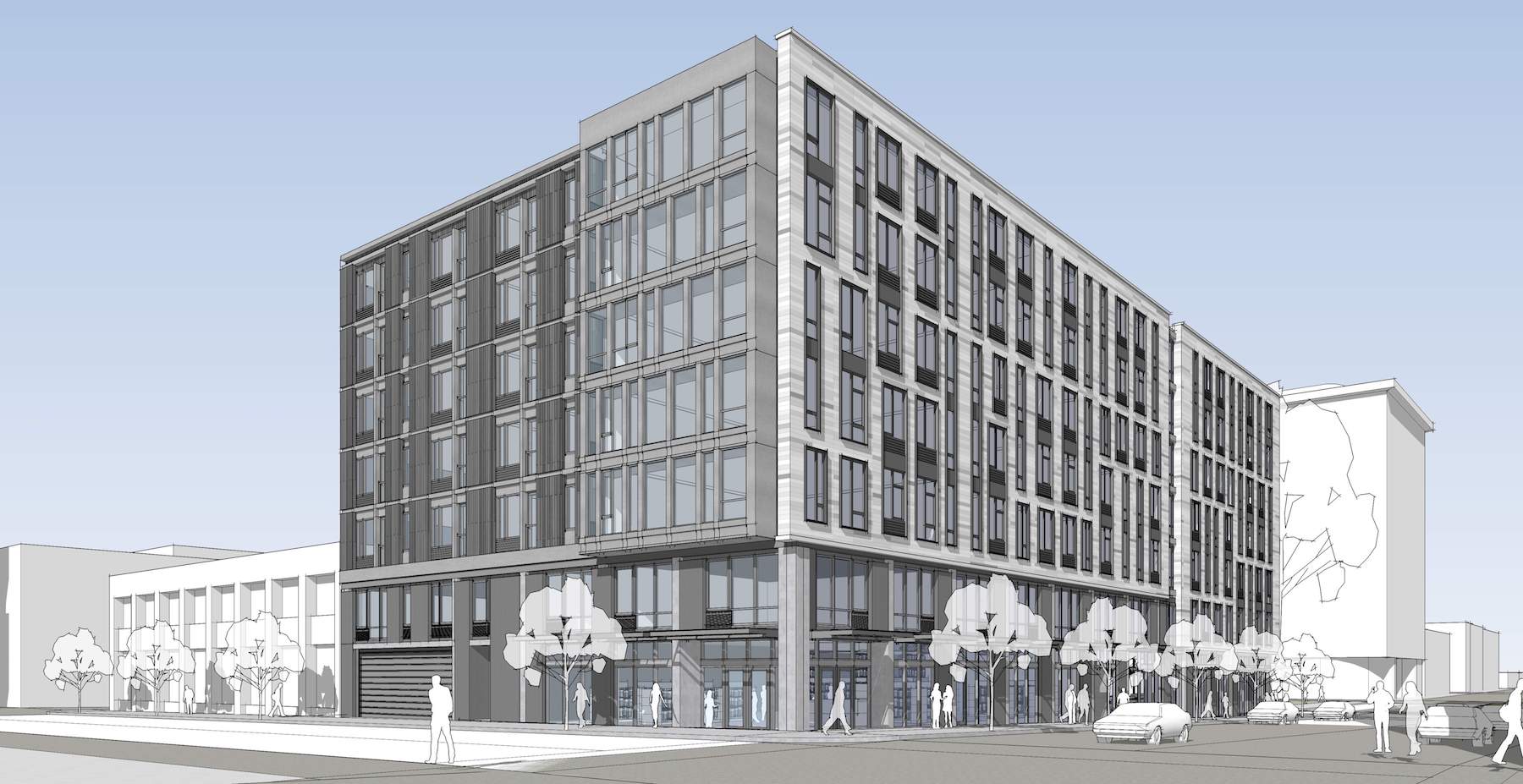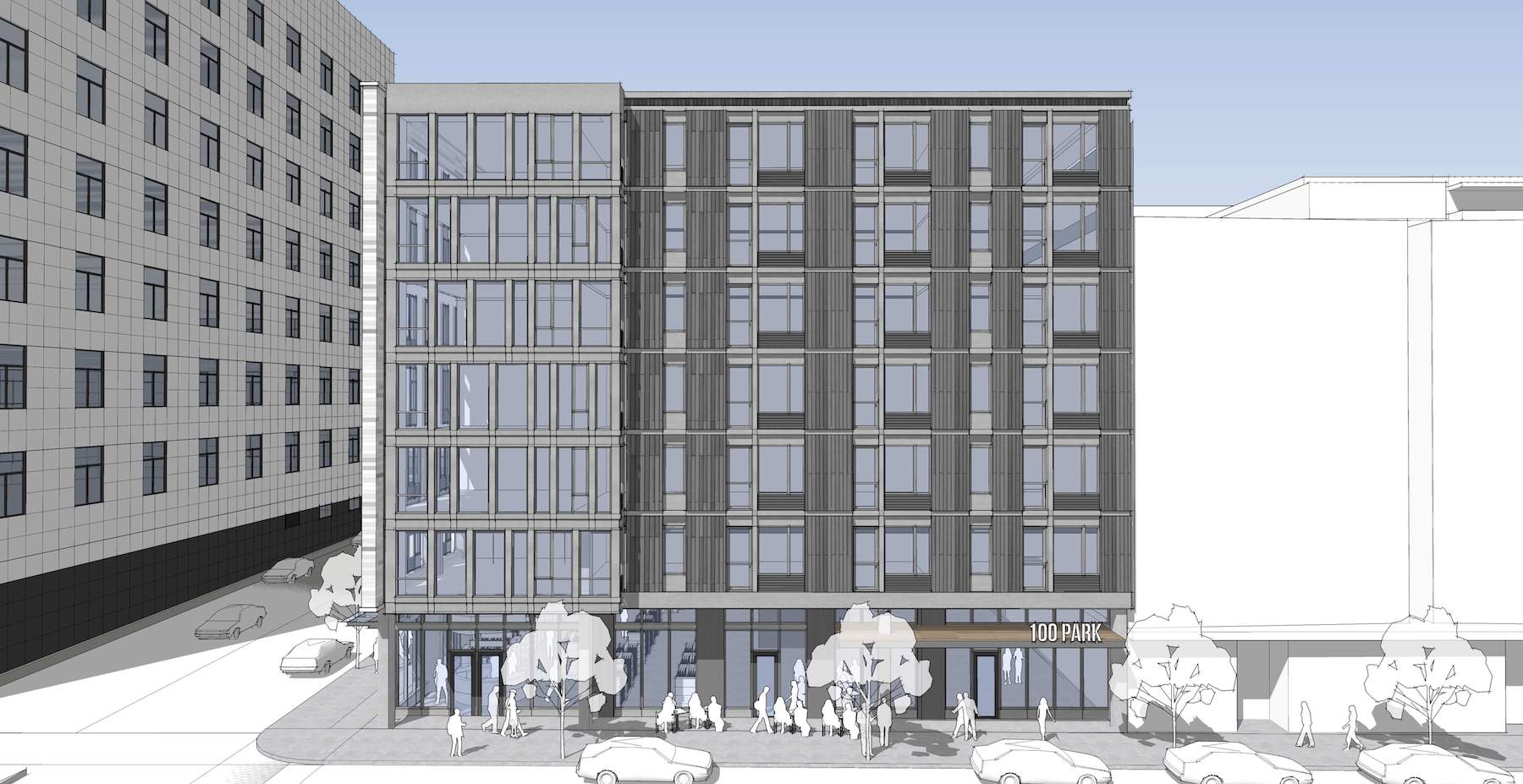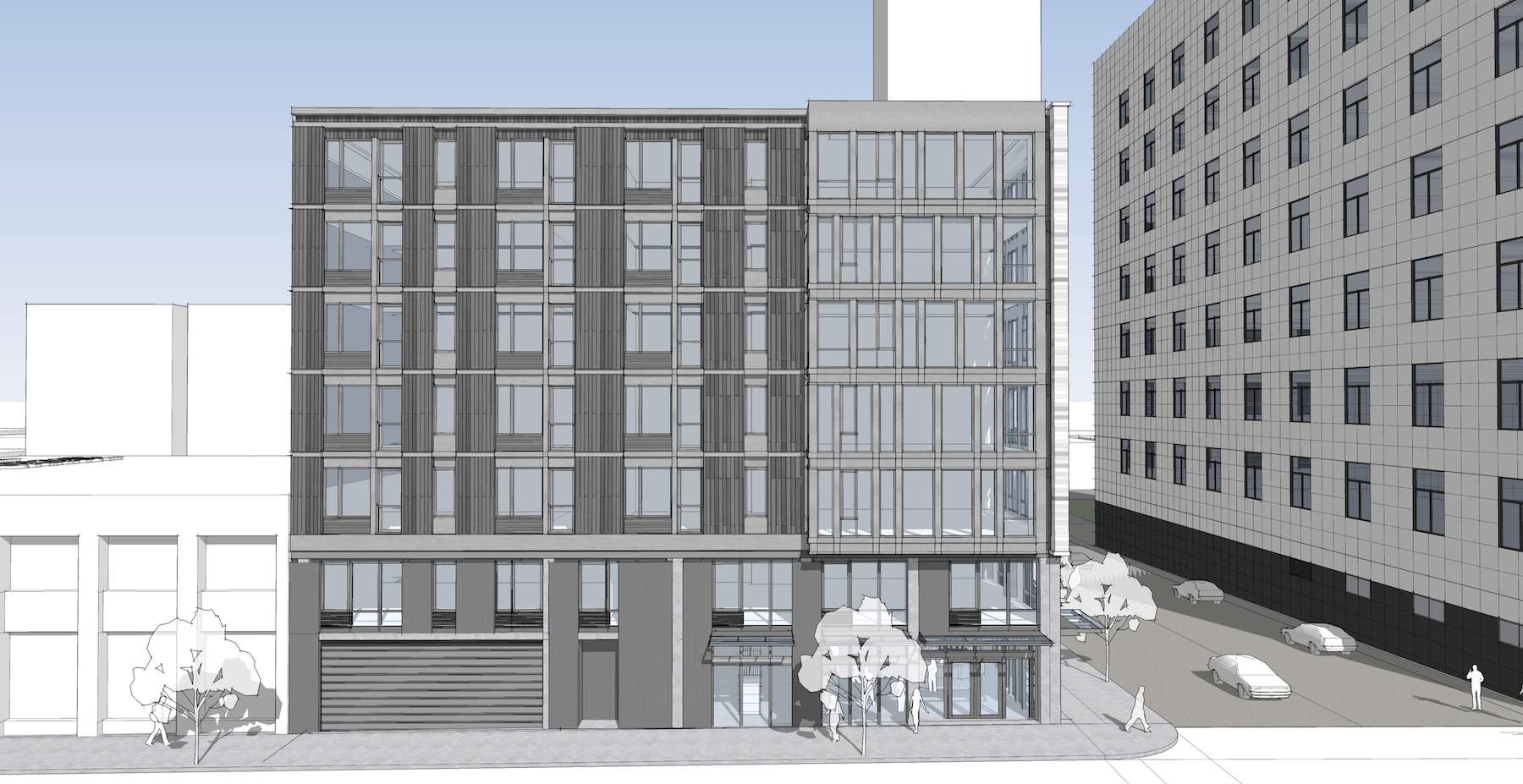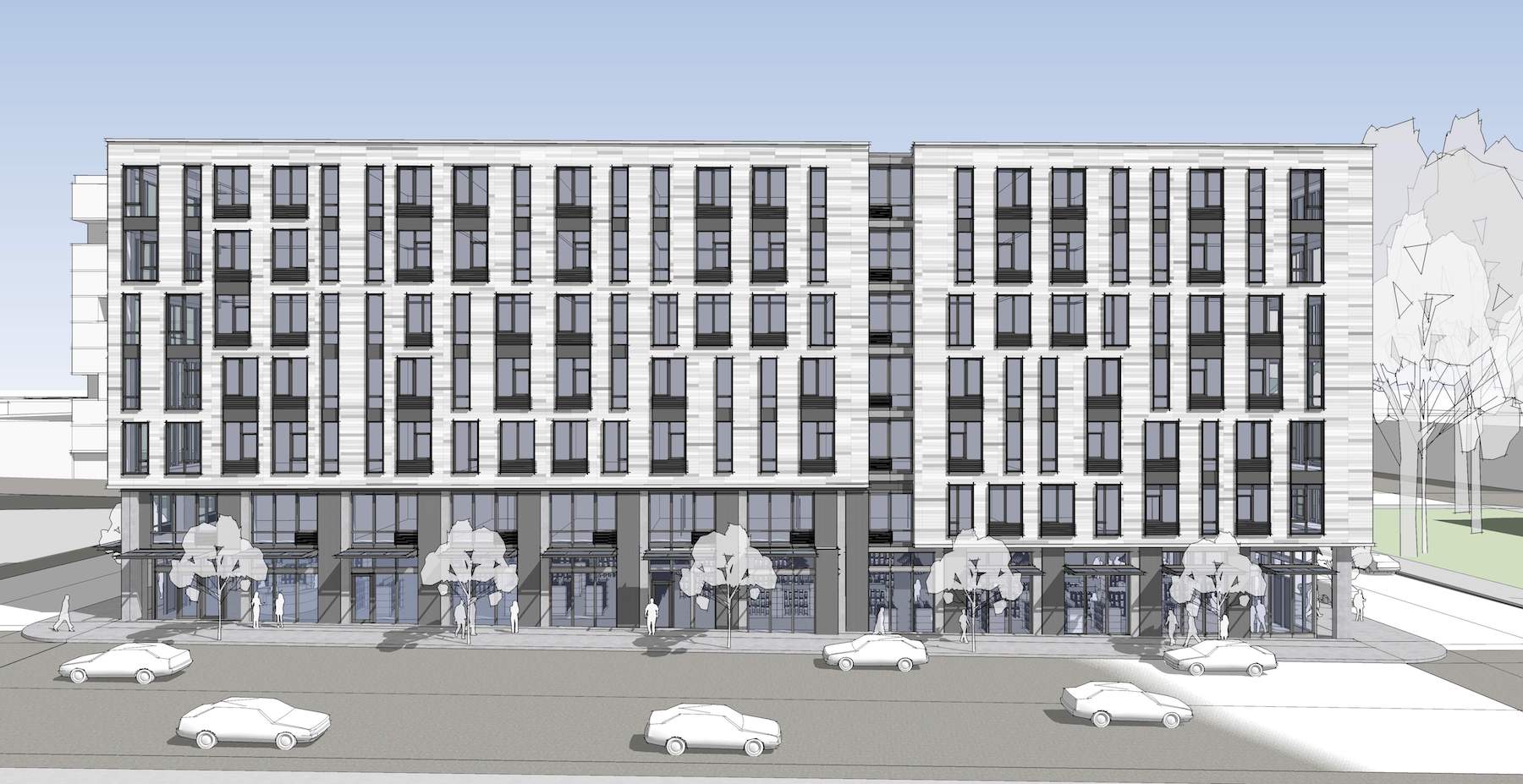 DAR #3
Changes made at the third DAR, held on June 5th 2018, included consolidating the parking and loading access on NW 9th Ave; extending the retail space on NW 9th Ave further north; expressing the volume that extends over the sidewalk on NW Park and 9th as a framed element; and creating a consistent two story base datum along W Burnside St.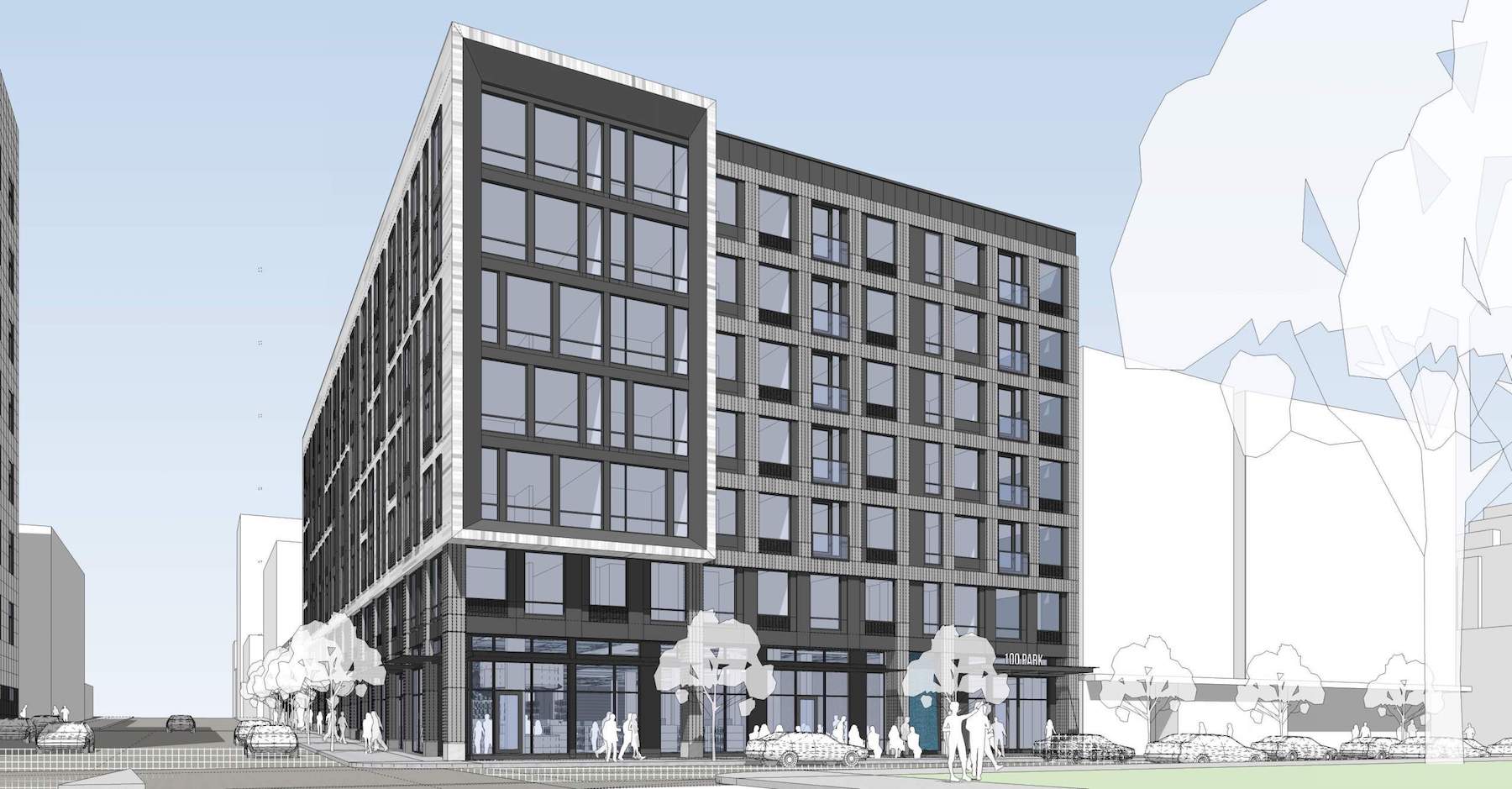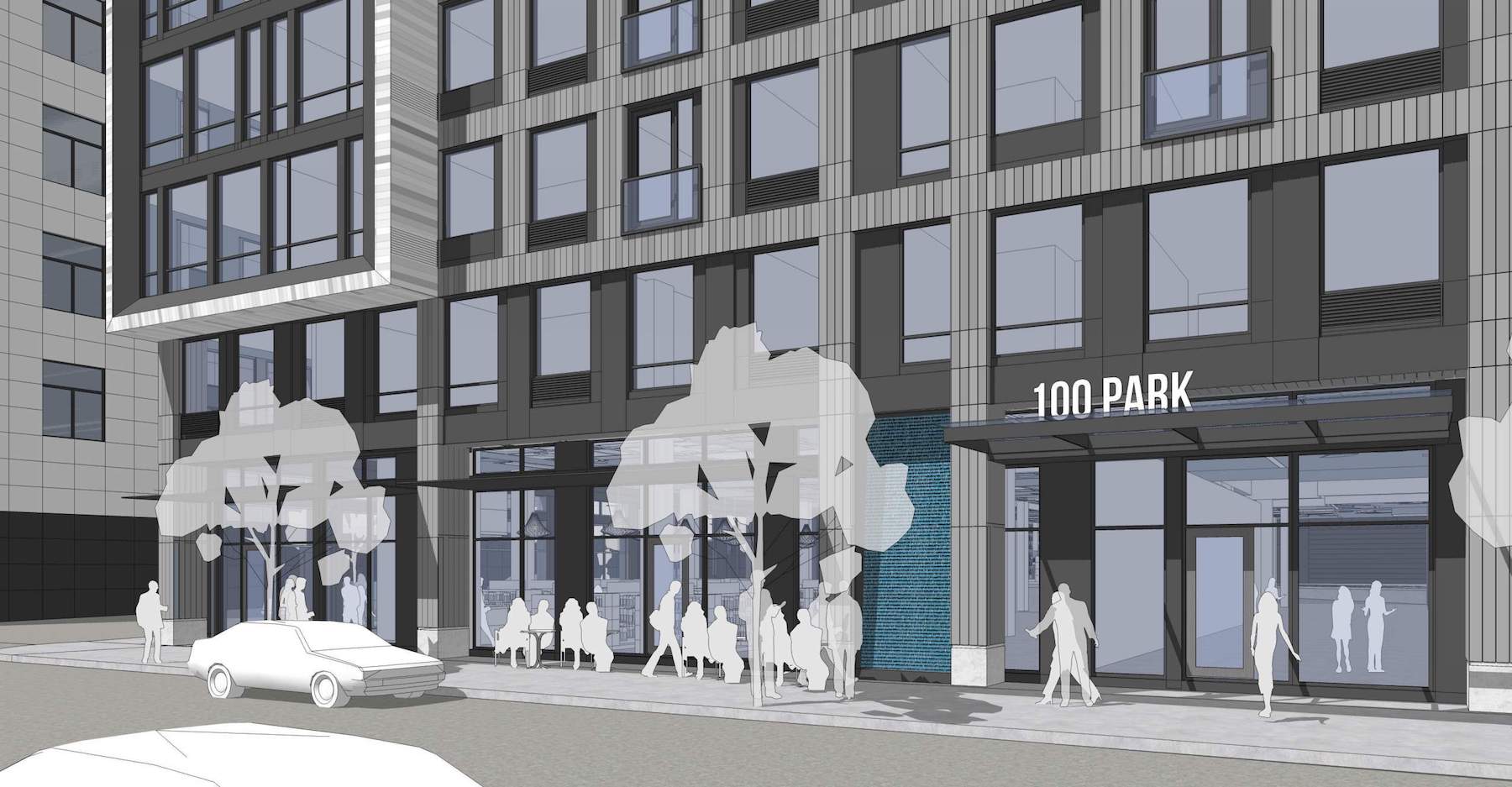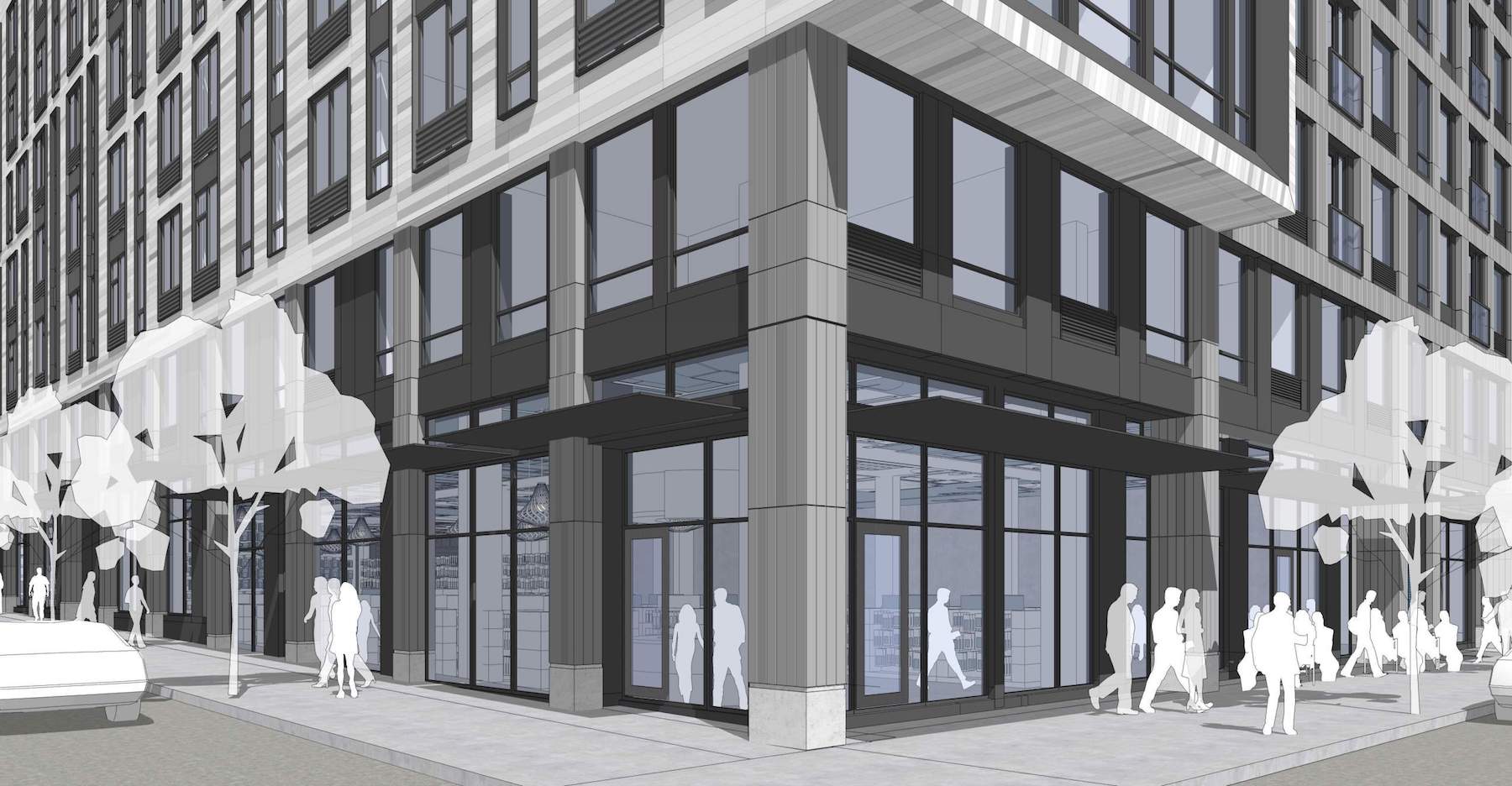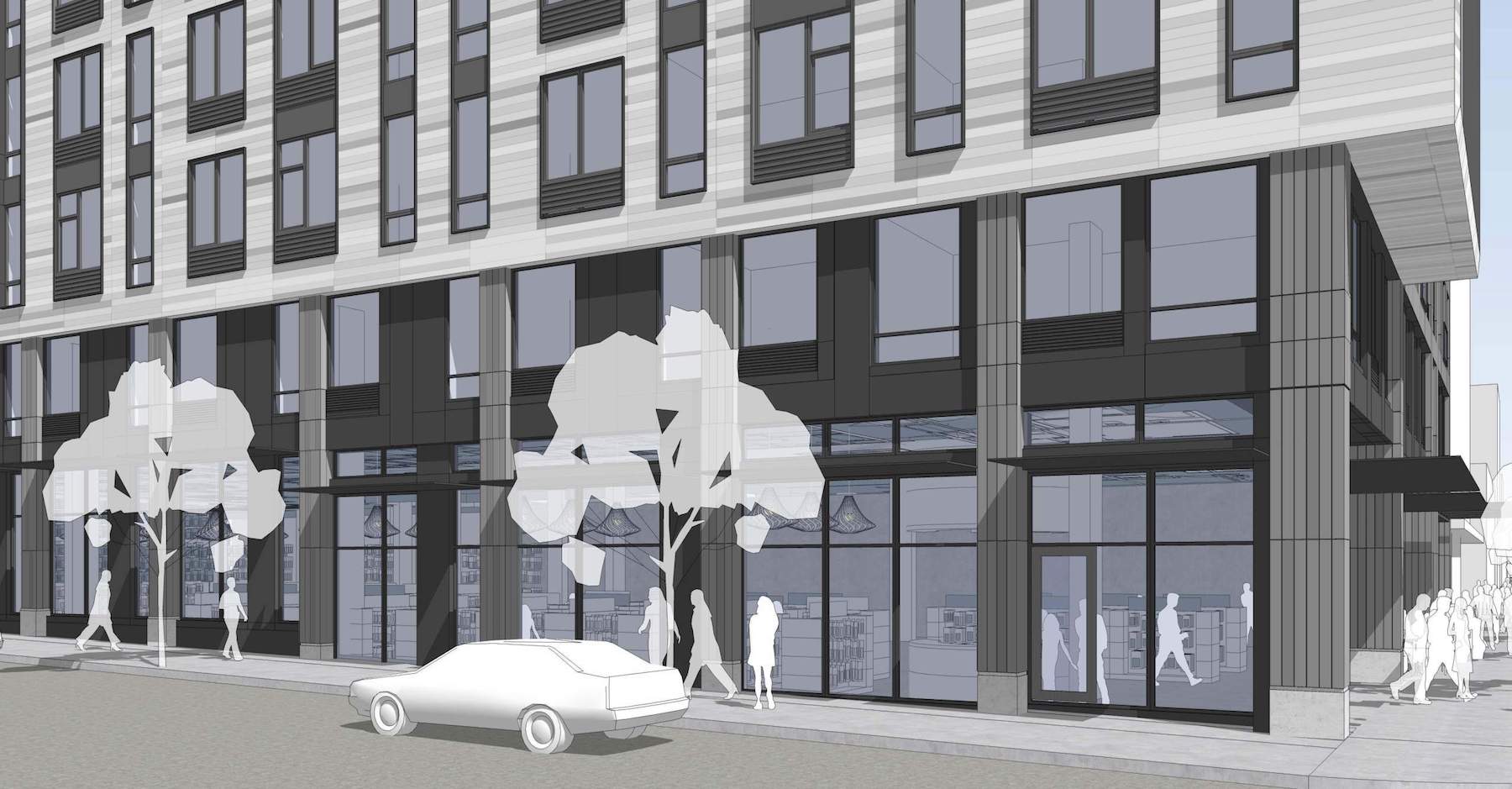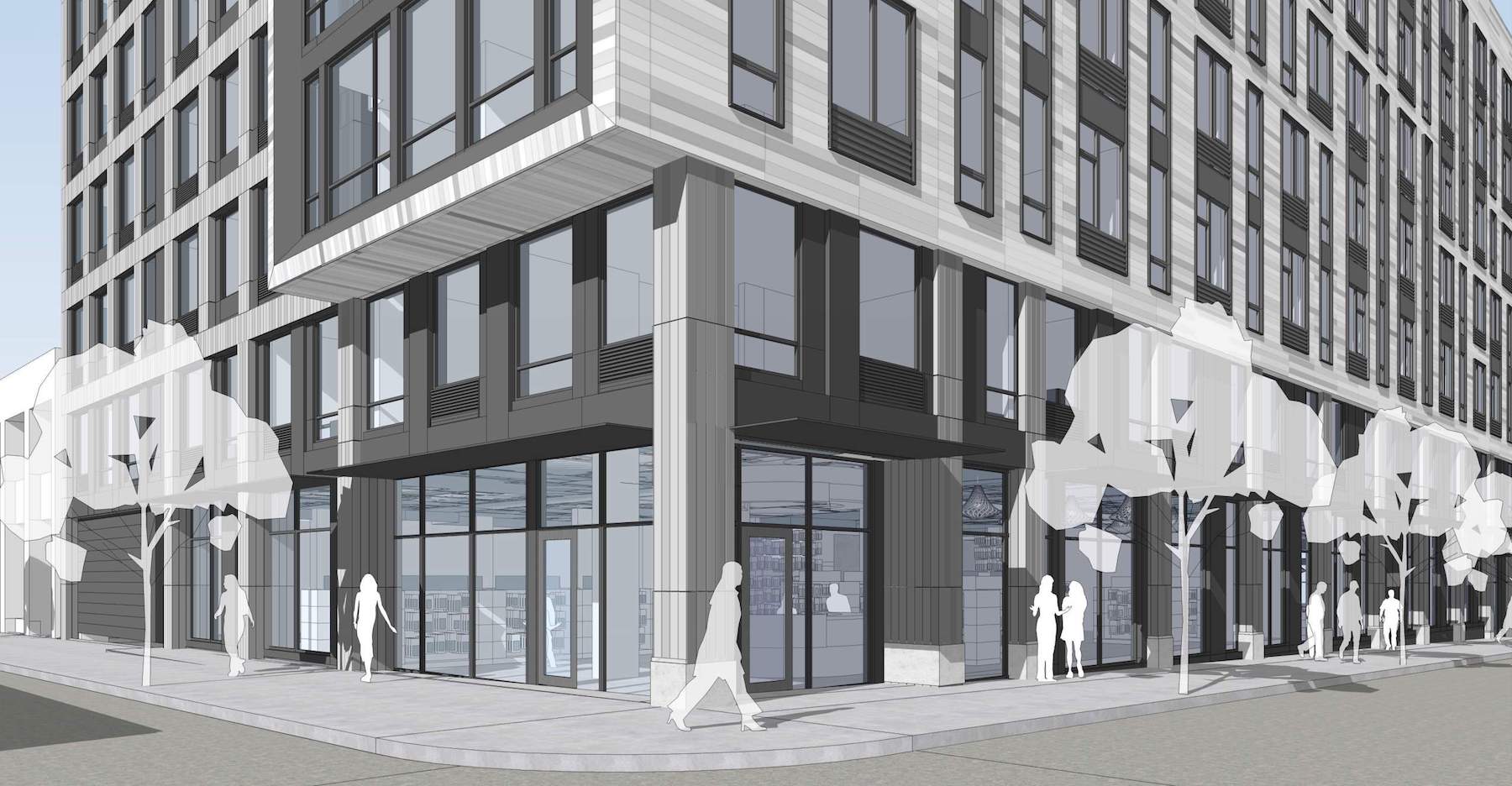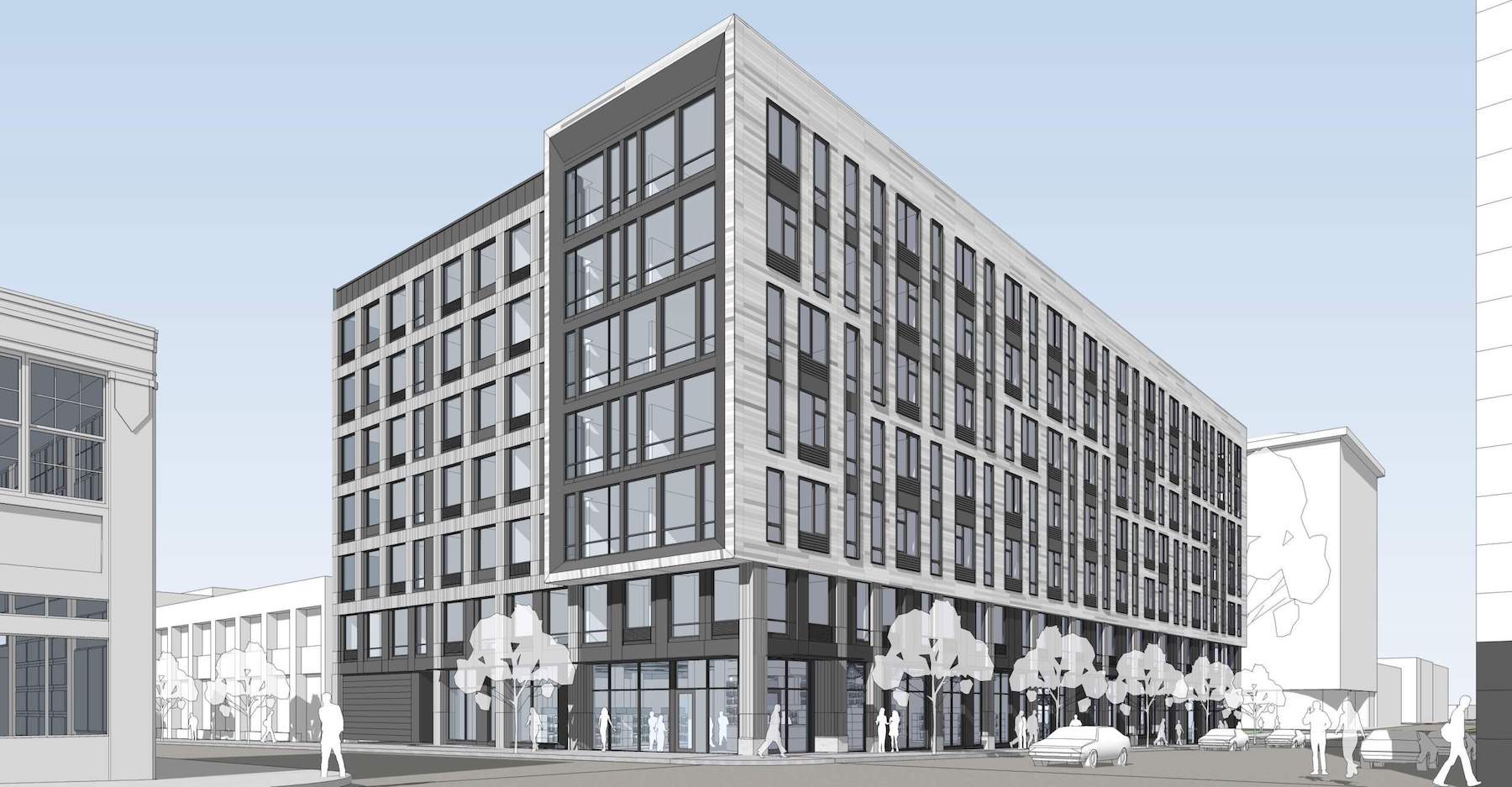 815 W Burnside St is set to go in front of the Design Commission for its Type III Design Review this coming Thursday, the 23rd of August. If approved, the building will then need to be submitted for building permit review before construction can start.
Drawings