The Design Commission has approved the Grand Avenue Mixed Use Apartments, an 8-story development designed by Ankrom Moisan Architecture for developer Fairfield Residential. The 92′-5″ tall project will include 170 residential units over ground floor retail. 52 vehicular parking spaces and 136 long-term bike parking will be provided.
The building will be subject to the city's inclusionary housing rules, which require the provision of affordable housing or the payment of a fee-in-lieu.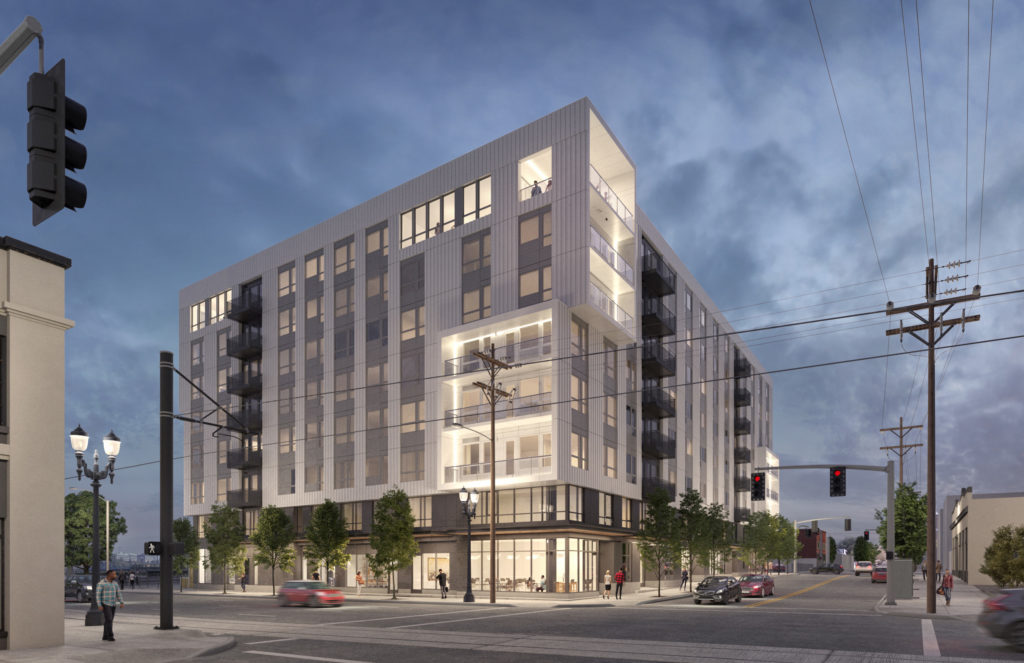 The project site is a roughly 22,000 sq ft L-shaped parcel, at 203 NE Grand Ave and 206 NE Martin Luther King Jr Blvd. A single story garage, built in 1929, currently sits on the parcel facing Grand Ave. The rest of the site is currently used as surface parking.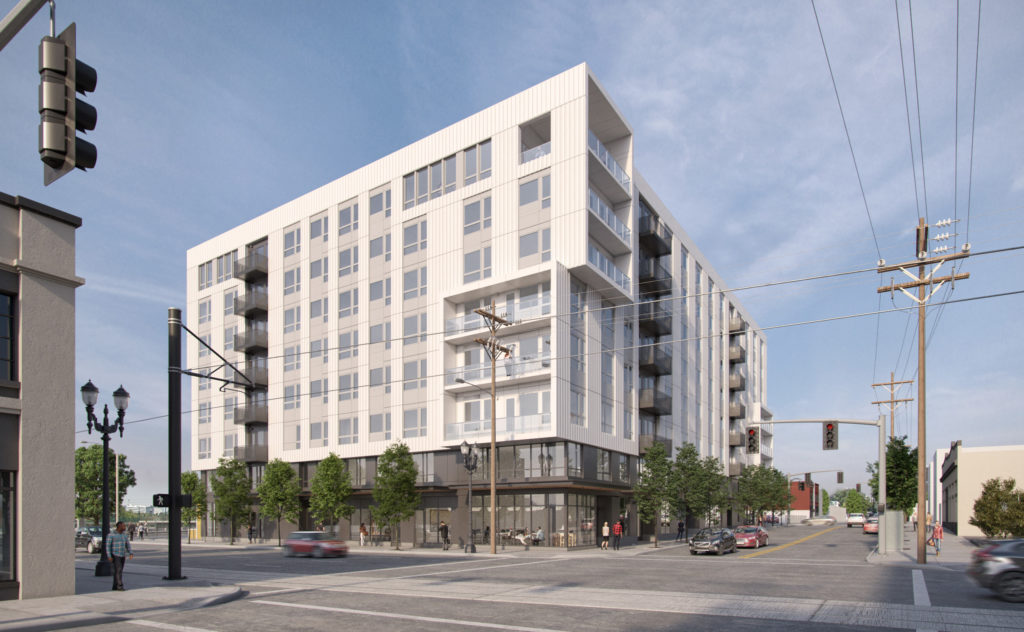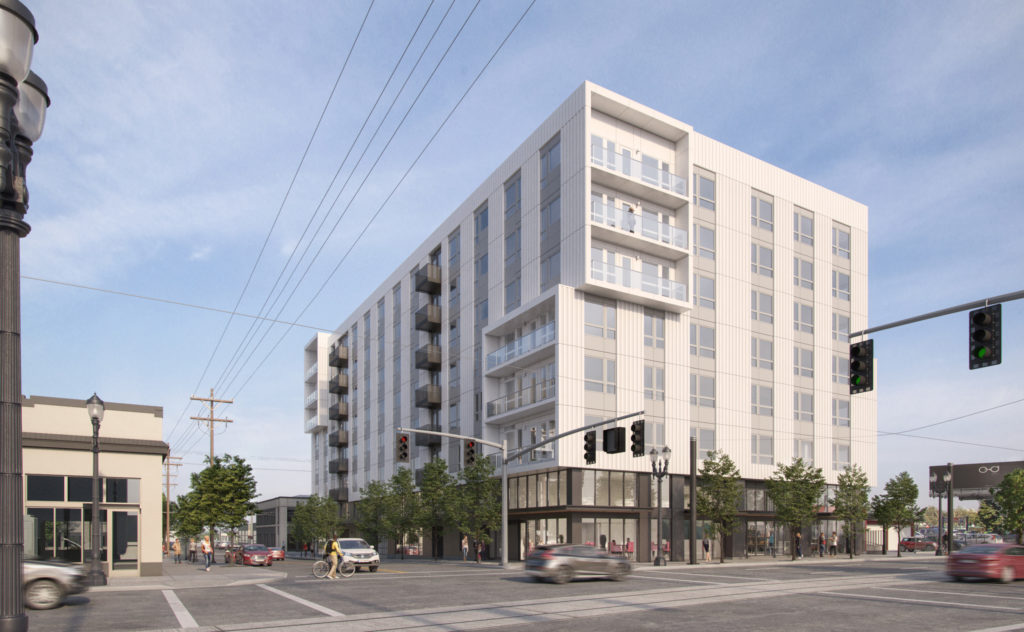 The primary material at the upper floors of the building will be a white ribbed metal panel, with charcoal gray insulated metal panel at the lower two floors. Other materials include white insulated metal metal panel, aluminum storefront glazing, vinyl windows, glass balcony guardrails, perforated aluminum balcony guardrails, and steel canopies with wood soffits.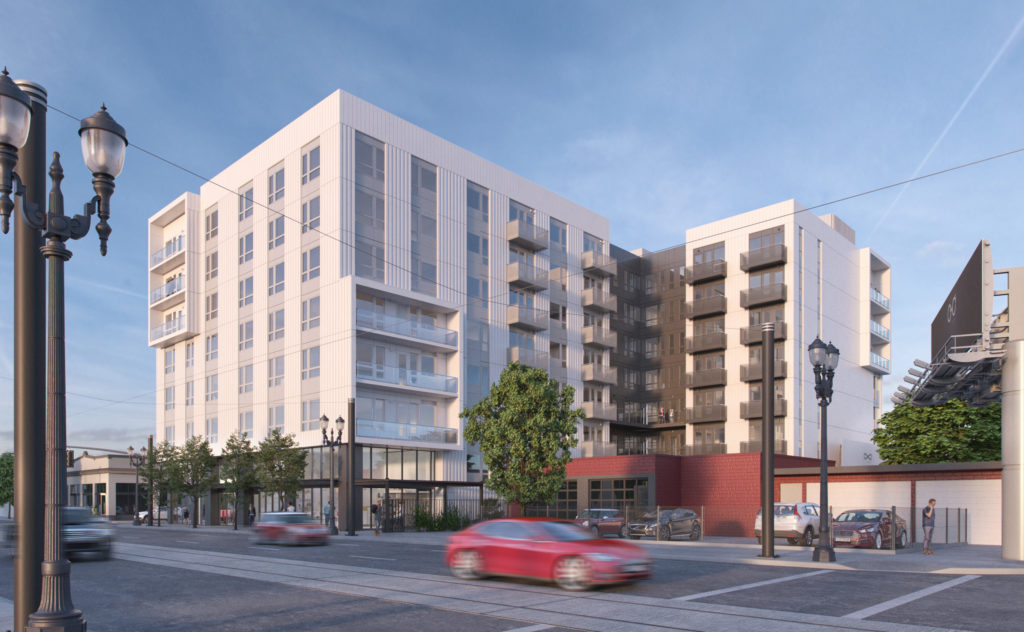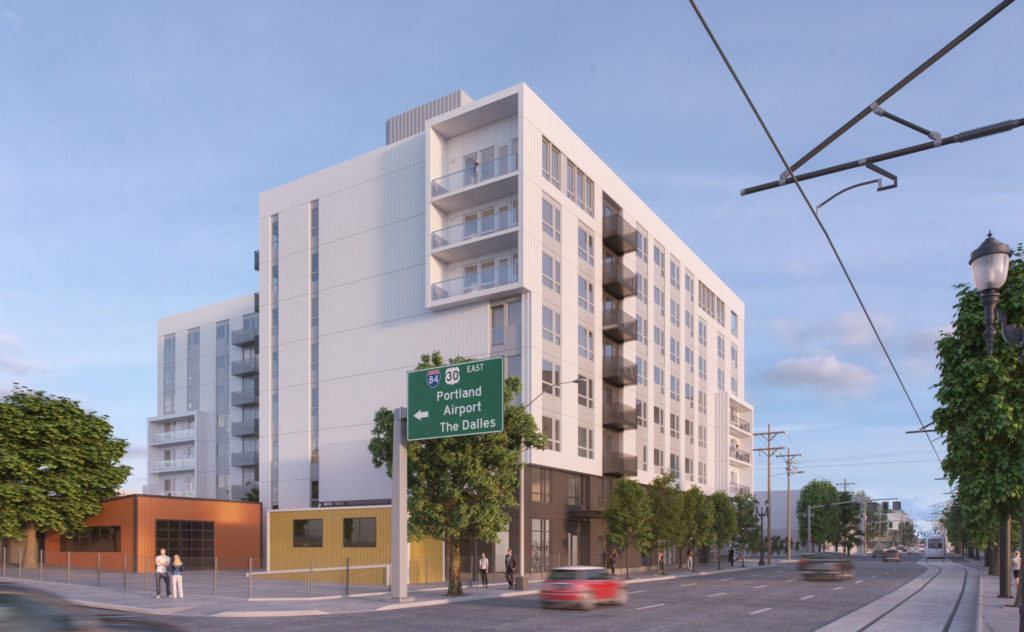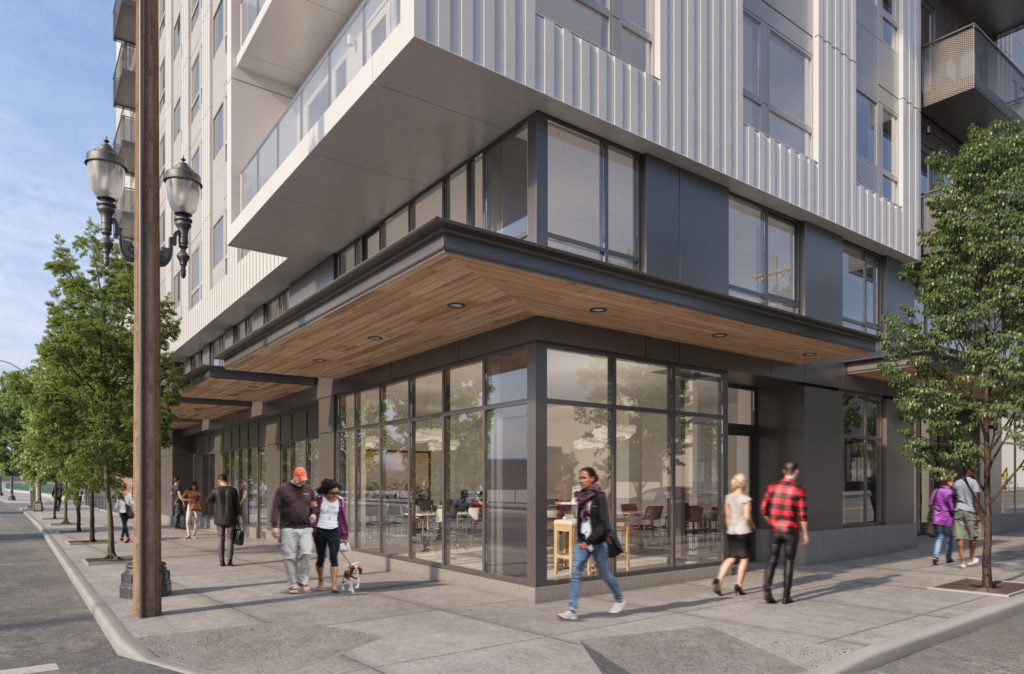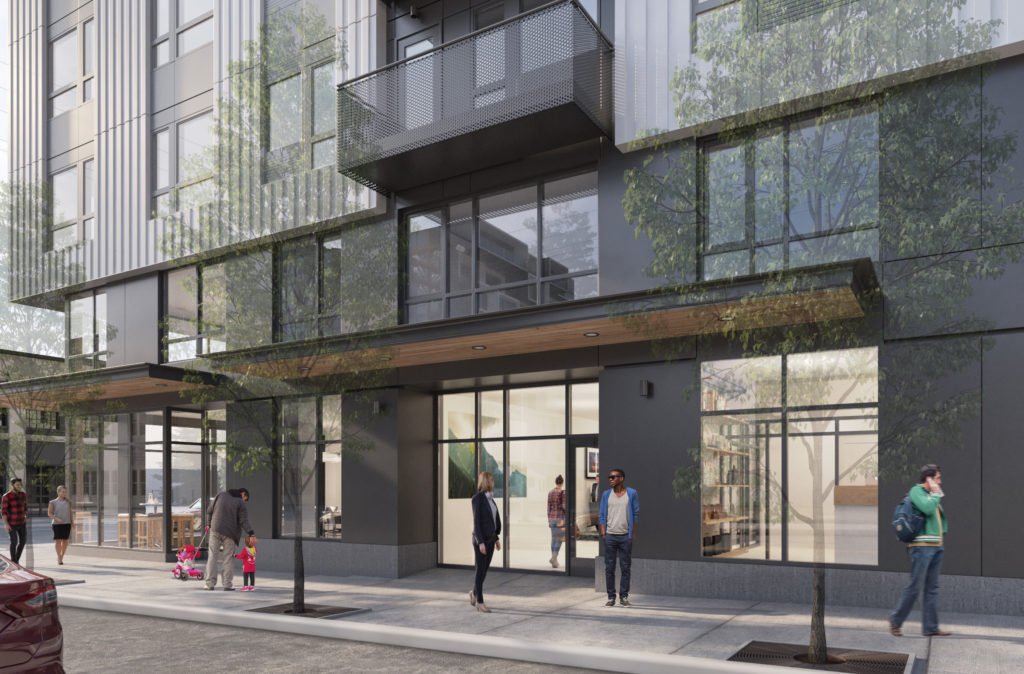 The Grand Avenue Mixed Use Apartments were approved by the Design Commission at their third design review hearing, held on January 3rd, 2019. Earlier concepts for the development had previously been discussed at Design Advice meetings held in April, May and June of 2018.
In the Final Findings and Decision by the Design Commission it was noted that the project will act as a "gateway" between the Lloyd District and the Central Eastside:
The site lies at a de facto gateway from Lloyd into the Central Eastside and contributes to the Burnside Bridgehead gateway into Portland's east side. The proposed massing of the building helps to develop and strengthen this gateway location. Massing articulation in the form of the projecting white "box ends" at the street intersections and again at the northwest and northeast corners of the building help to mark and celebrate this gateway into the Central Eastside.
Building permits will need to be submitted and approved before construction can start.
Drawings
Plan | Site

Plan | Garage

Plan | Level 1

Plan | Level 2

Plan | Level 3

Plan | Levels 4 & 5

Plan | Levels 6 & 7

Plan | Level 8

Plan | Roof

Elevation | South (NE Davis)

Elevation | West (NE MLK)

Elevation | East (NE Grand)

Elevation | North (

Section | East / West

Section | East / West

Section | North / South

Section | North / South