The Design Commission has approved the Portland Proper Hotel, a 9-story building designed by ZGF Architects. The hotel will include 227 guest rooms, with one level of below-grade valet parking for 58 vehicles. A lobby, event space, restaurant and bar are proposed at the ground floor. Rooftop amenity spaces, an event space and a pool are proposed at the top floor.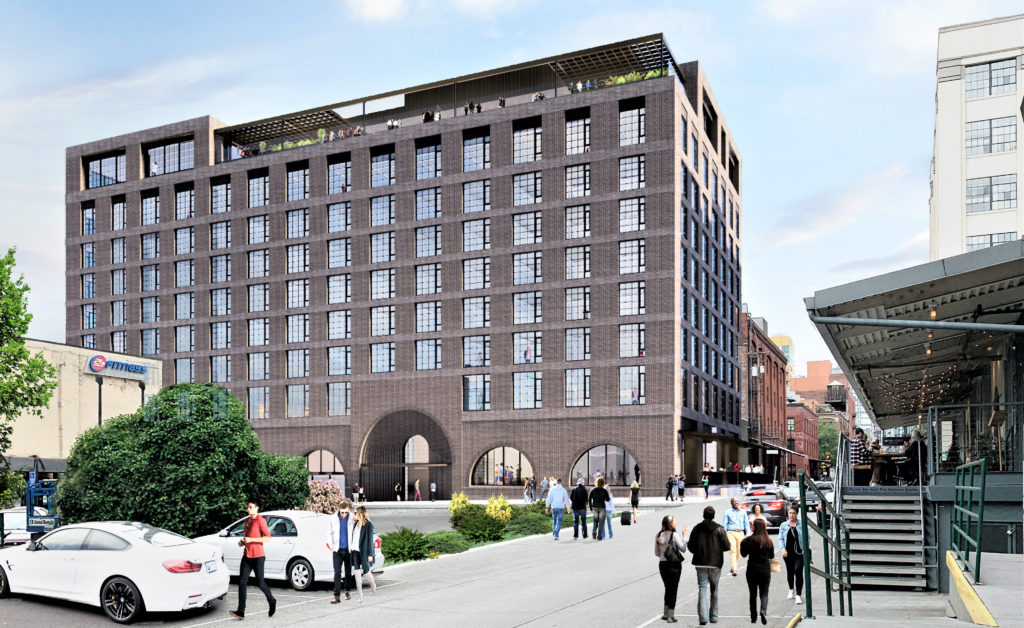 The project site at 1202 NW Irving St is currently occupied by a concrete warehouse built in 1976.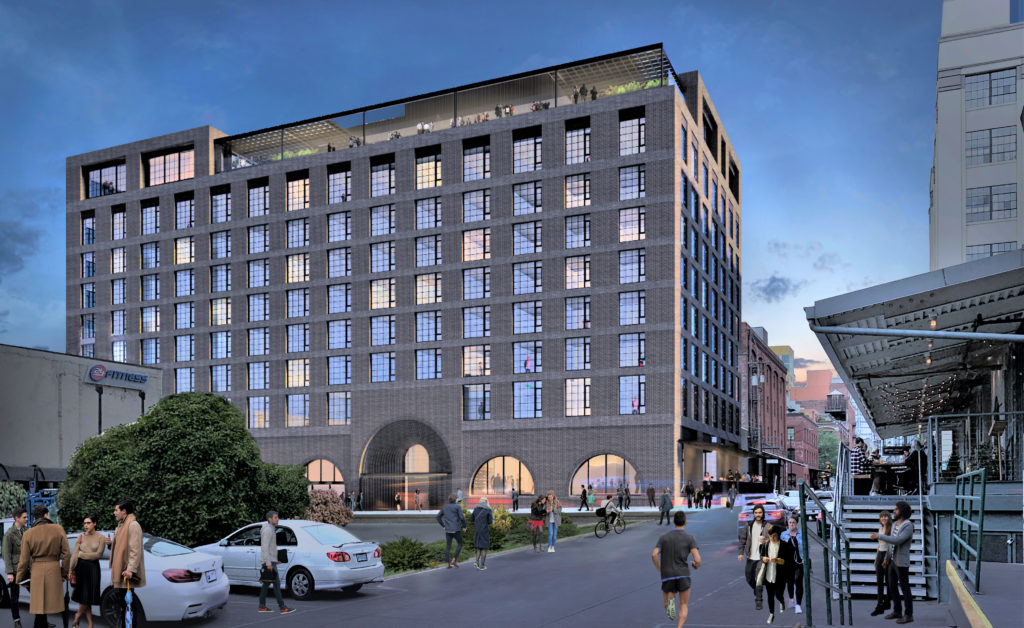 The primary material for the building will be brick, in two different textures. Other materials proposed in aluminum storefront glazing, fiberglass windows, metal panels and steel canopies.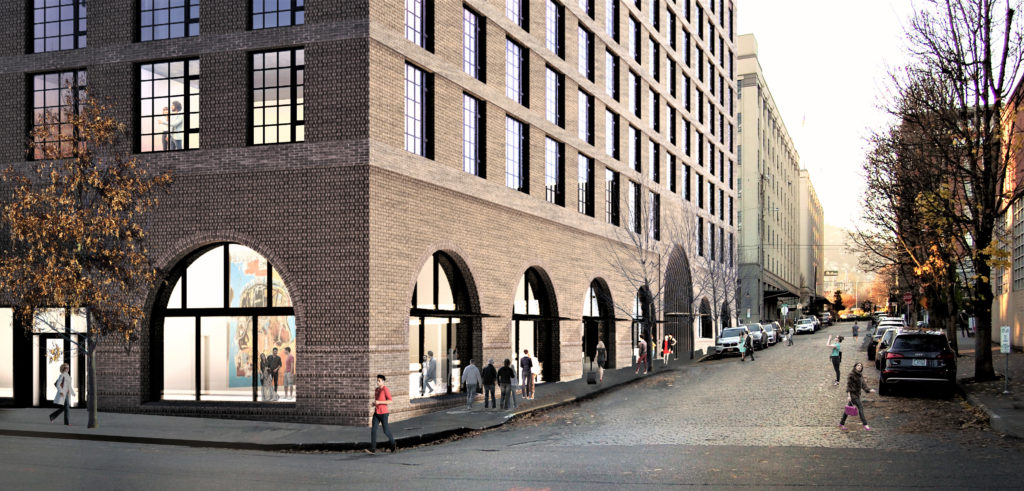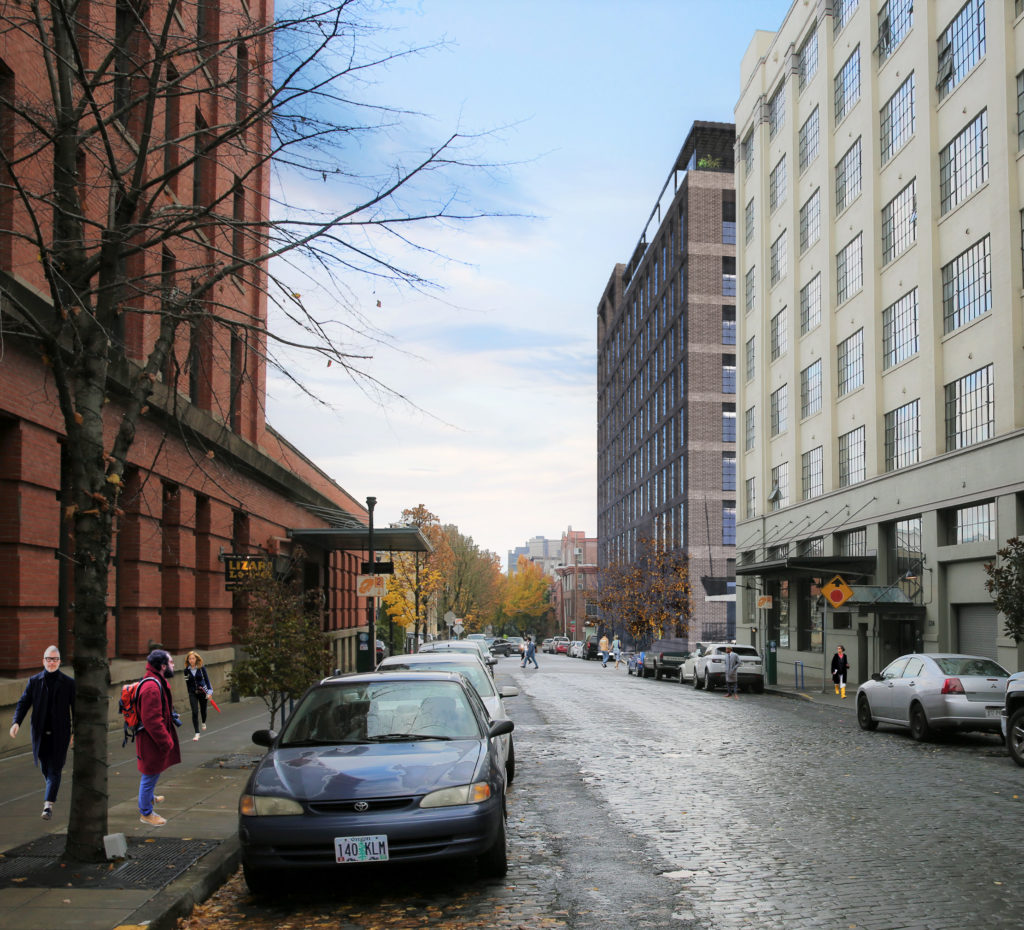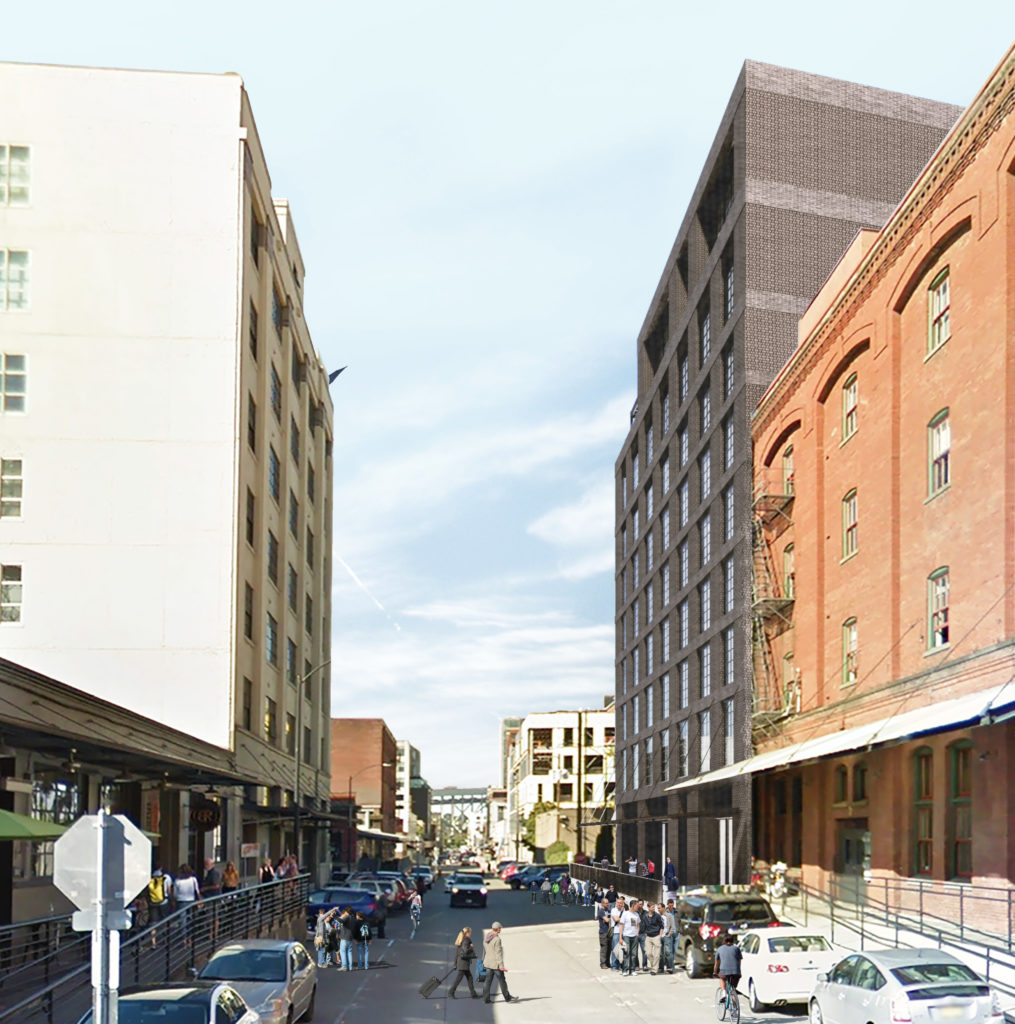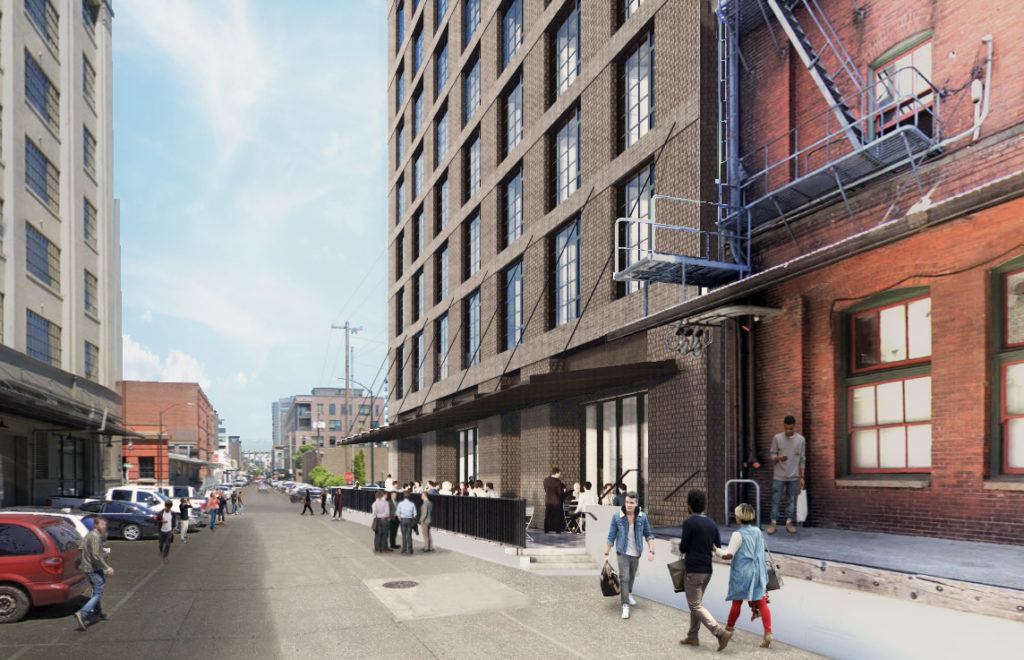 The Portland Proper Hotel was approved by a unanimous vote at its second design review hearing, held on January 23rd, 2020. The project had previously been in front of the Commission for Design Advice on September 19th, 2019 and for its first Design Review hearing on January 9th, 2020.
In the Final Findings and Decision by the Design Commission the deeply recessed arched entry way was praised:
The main entrance on the NW Irving frontage is the most dramatic design element and is intended to highlight the craftsmanship and elegance of the locally produced brick. Its deep, tapered recess demonstrates construction techniques that cannot be reproduced with more common contemporary materials such as brick veneer. At the first hearing, the Commission indicated that a fully glazed entrance is critical to enhancing view opportunities and contributing to a vibrant streetscape. The proposed entrance has been revised to reflect a fully glazed, 10' wide entry condition, with steel muntin patterns to reference the surrounding warehouse context.
The project has now been submitted for building permit review.
Drawings
Plan | Site

Plan | Below Grade

Plan | Level 1

Plan | Levels 3-8

Plan | Level 9

Plan | Roof

Elevation | West (NW 13th)

Elevation | North (NW Irving)

Elevation | East (NW 12th)

Elevation | South

Section | North

Section | South

Section | West