The Design Commission has approved the Division 28 Homes, a 10-unit co-housing development in the Richmond neighborhood designed by Hacker architects. Urban Development Partners is acting as the owner's representative. The project is being developed for one extended family, with members of varying ages, with the intention that family members are able to age in place. At the ground level the building would also include retail space and a restaurant with outdoor seating. 15 vehicular parking spaces are proposed in a below-grade garage.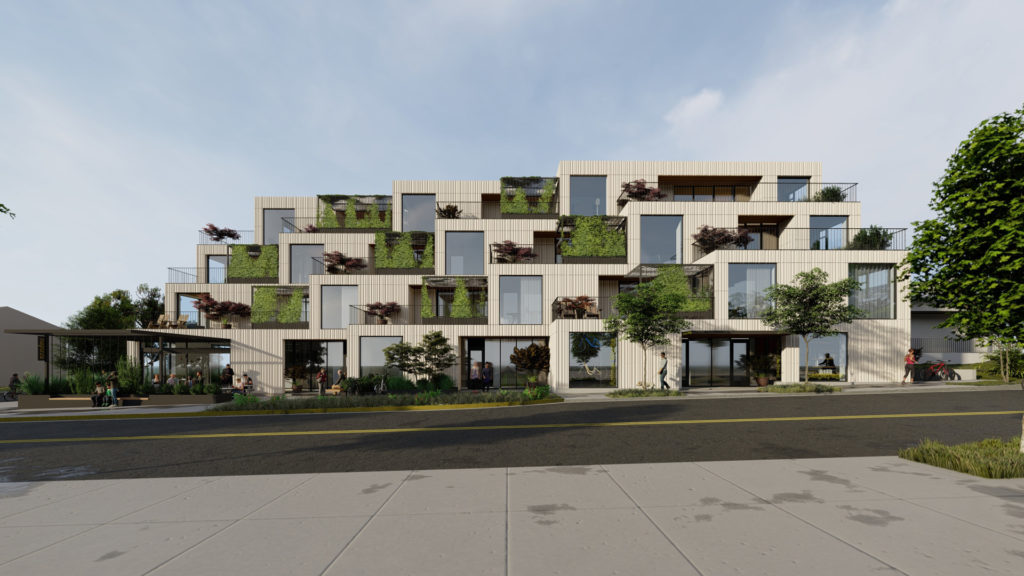 The 15,200 sq ft site is at the corner of SE 28th Pl and Division St. The site previously housed two single family houses and two commercial buildings, one of which housed Clay's Smokehouse until it closed in 2018. The structures have now been demolished.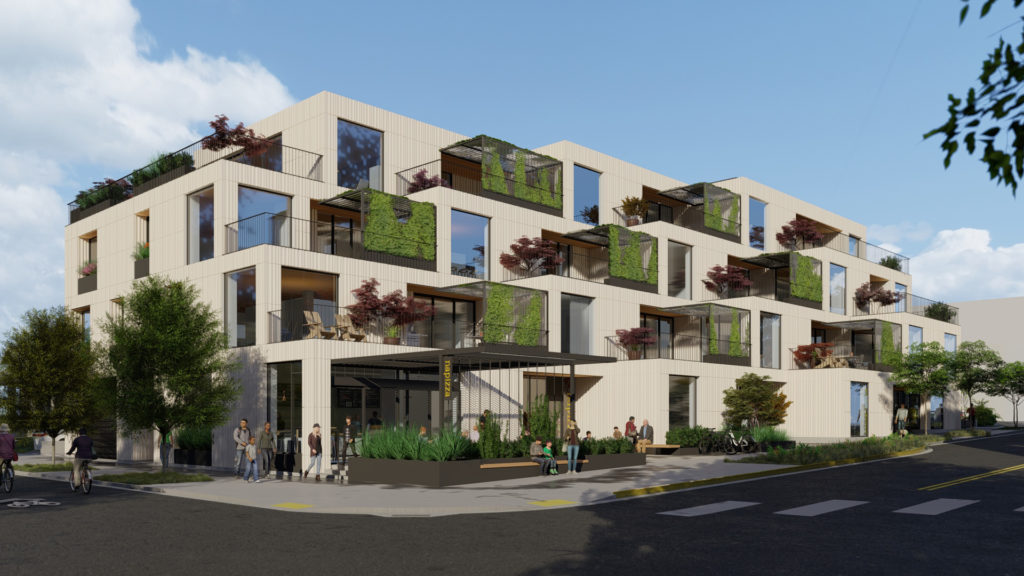 In addition to the commercial spaces, the building would include three residential units at the ground floor; four units at the second floor; and three units at the third floor. The fourth floor would be shared common space.
The mass of the four story building is eroded along the SE Division frontage by a series of outdoor terraces, placed over the roof of the unit below. Trellises on the roof terraces would be planted with twining evergreen vines.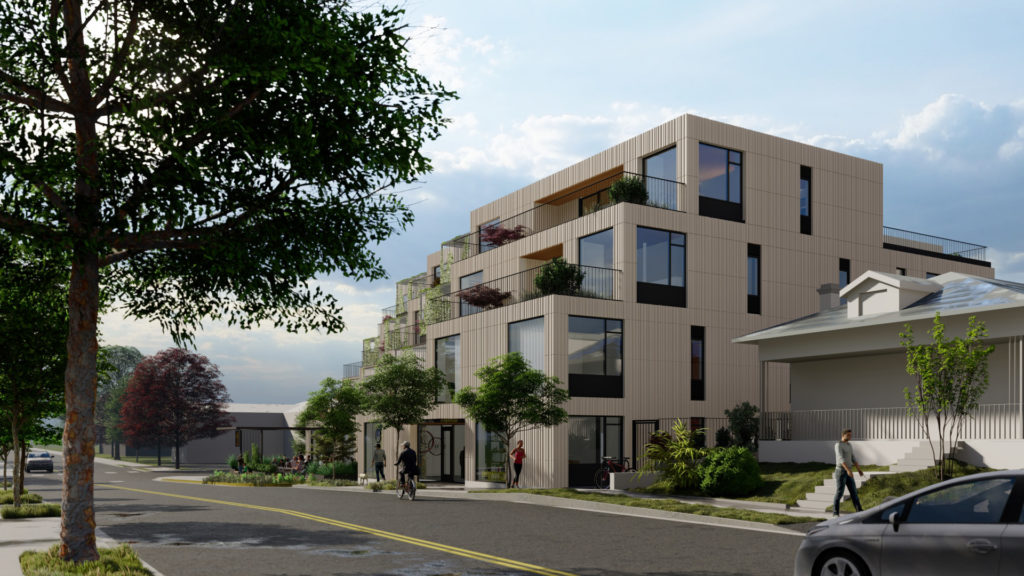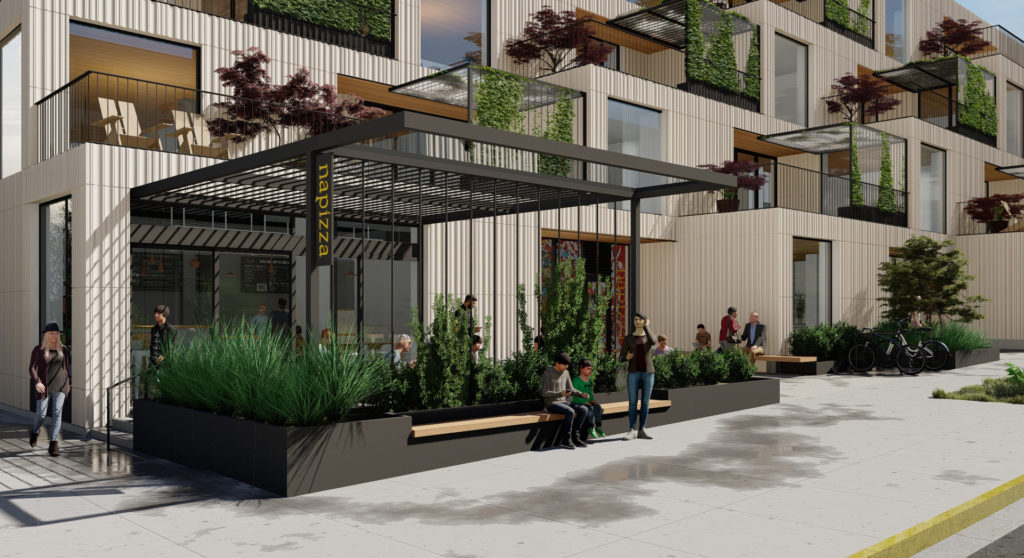 The primary material proposed is a terracotta panel system, with a fluted surface texture. Other materials proposed include Ceraclad fiber cement panels at the rear of the building, fiberglass windows, steel guardrails, and metal screens.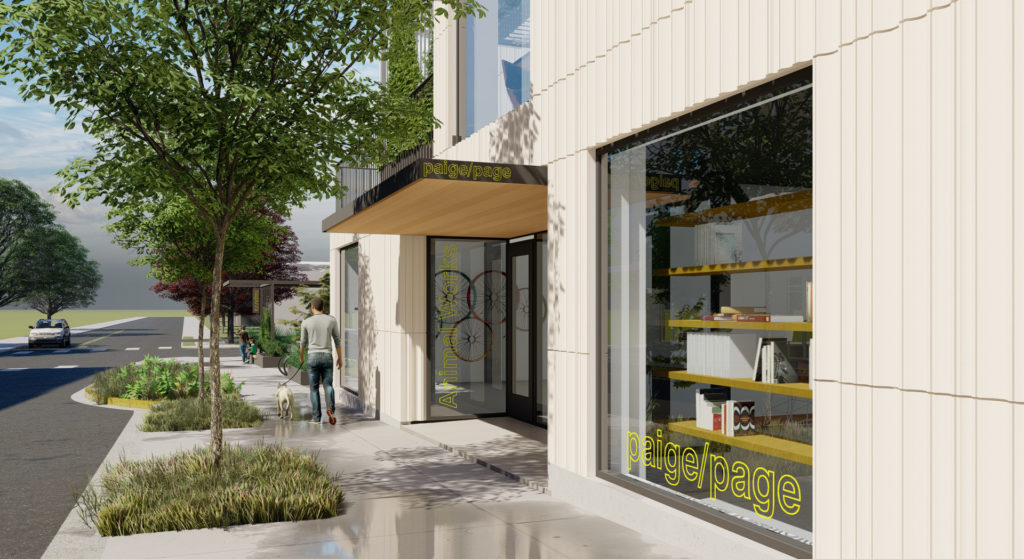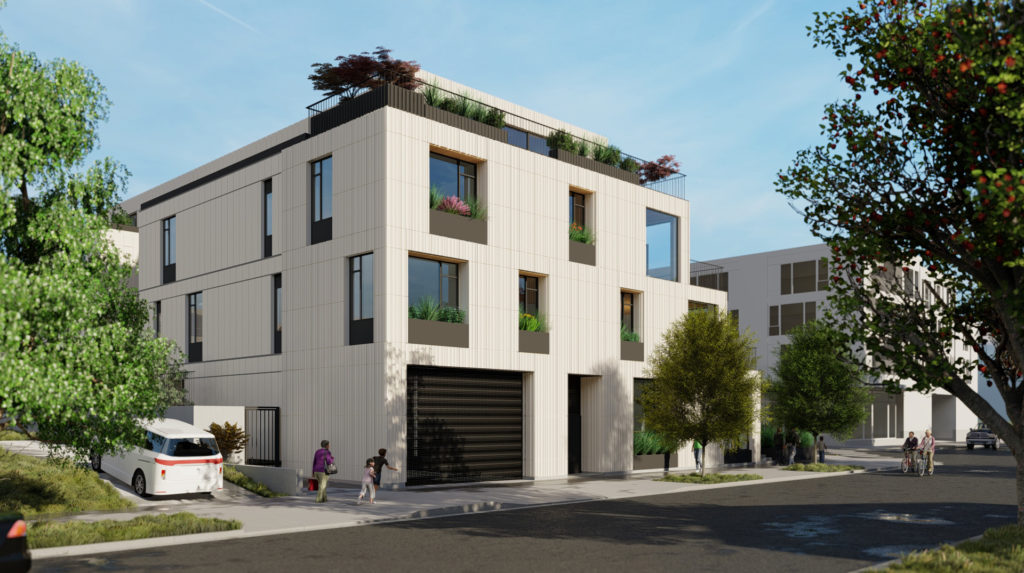 The Division 28 Homes were approved by a unanimous vote of the Design Commission on December 19th, 2019. The project had previously received Design Advice in August, 2019.
In the Final Findings and Decision by the Design Commission it was noted how the project blends elements of multi-family and single-family home design:
The proposal is design as mixed-use multi-family development with aspects of single-family home design. The building form, with terraces stepping back to provide occupiable outdoor spaces at upper stories, encourages connectivity between building occupants at all upper story levels with that activity at the street level while allowing light and air to meet the street. The stepped terraces also allow for interaction between these "yards", where neighbors can see each other and connect.
A building permit for the project is currently under review.
Drawings
Plan | Basement

Plan | Site

Plan | Level 2

Plan | Level 3

Plan | Level 4

Plan | Roof

Elevation | South (SE Division St)

Elevation | East

Elevation | North

Elevation | West (SE 28th Pl)

Section

Section

Section