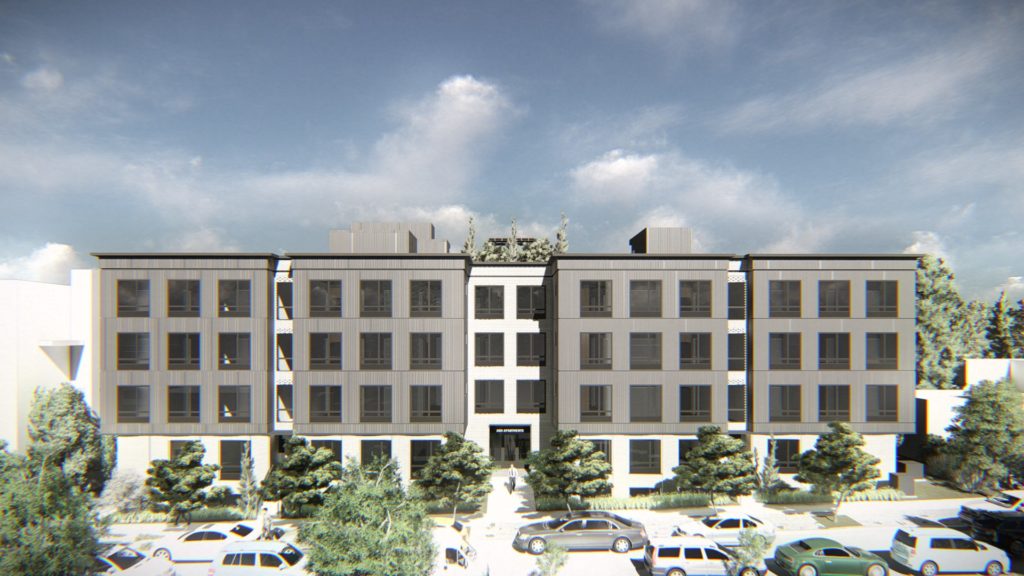 Every week, the Bureau of Development Services publishes lists of Early Assistance applications, Land Use Reviews and Building Permits processed in the previous week. We publish the highlights. This post covers March 15th, 2021 to March 21st, 2021.
A project at 12529 SE Powell Blvd has been submitted for a Pre-Permit Plan Check by MWA Architects:
Two separate multi-family apartment buildings.169 units total. Building A is 3 stories high with a courtyard. Building B is 4 stories high with a courtyard. No basements proposed. Stormwater disposal is proposed via a drywell system.
A project at 6950 N Maryland Ave has been submitted for building review by McGuirl Designs & Architecture:
PDOX PS – new 4 story 109 unit apartment building w/ associated site work w/21-024564-MT
Great Scott at 701 E Burnside has been submitted for building permit review by Convergence Architecture:
PDOX PS – construct new 4 story 37 unit apartment building with associated site work ***mechanical separate***
A project at 2706 SE Powell Blvd has been submitted for building permit review:
New 4-story, 27 unit apartment bldg. with basement, offices and associated sitework. No on-site parking or loading. w/21-014189-MT
A building permit was issued for a project at 8051 N Richmond Ave:
Single pdf – foundations for modular community building. Site work, utilities, and grading for 19 sleeping pods and 1 storage shed (less than 120 sf)