The new headquarters for Daimler Trucks North America is under construction on Swan Island.  The project helps Daimler Trucks with its goal of consolidating its employees on Swan Island, where its Western Star Trucks and Freightliner Trucks brands are manufactured. The $150 million project was first announced in September 2013.  The Ankrom Moisan-designed building is expected to achieve LEED Platinum.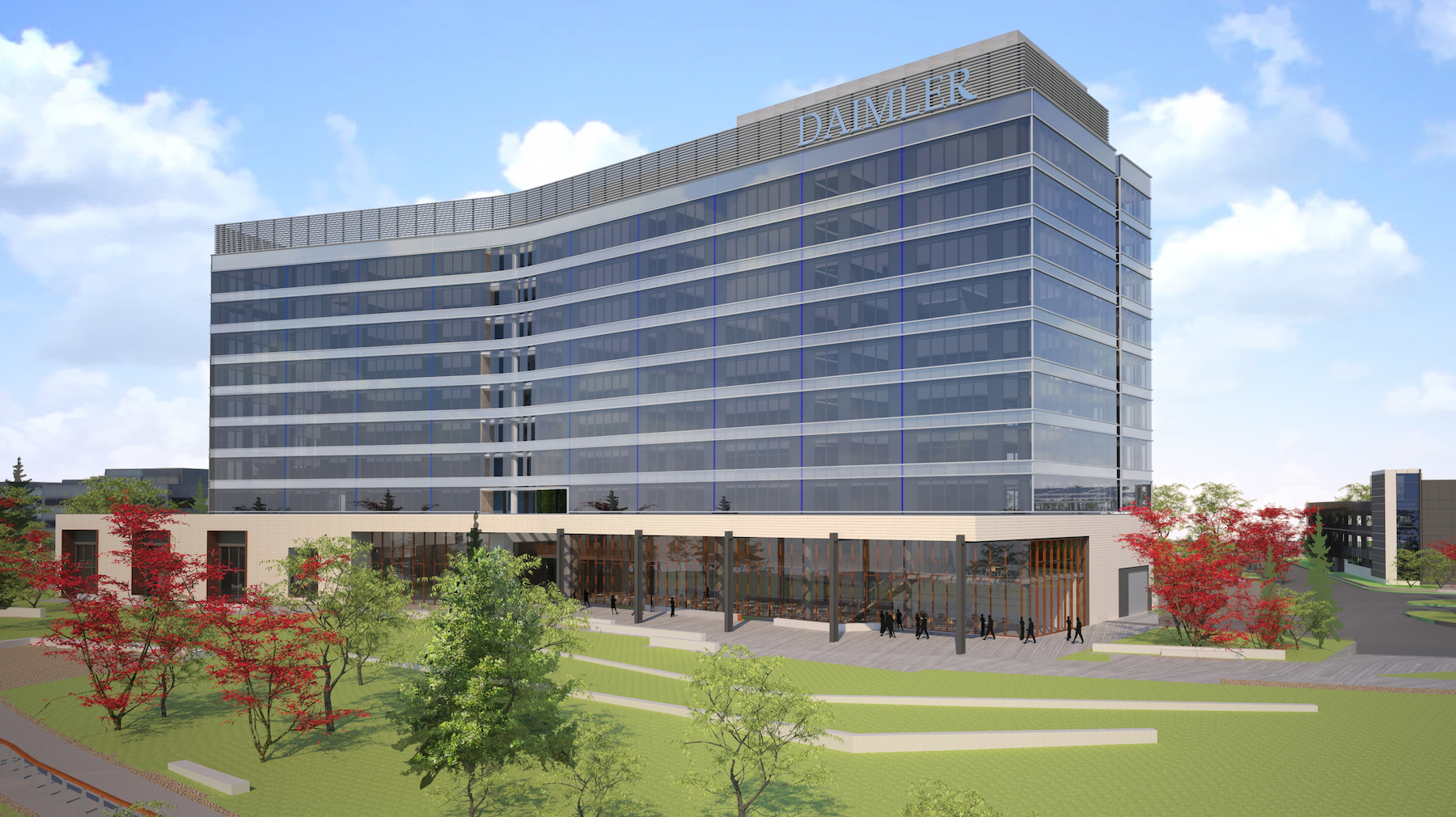 A ceremonial groundbreaking for the 265,000-square-foot expansion took place in July, with Governor Kitzhaber and Mayor Hales present. Completion is expected in 2016.
The building replaces the 1970s Ports O'Call building, seen below in 2009. The building was demolished earlier this year, and surpassed its goal to recycle at least 96 percent of all demolition material or donate it to The Rebuilding Center.
According to the Greenway Review Approval [PDF], the project will create a new 12-foot wide concrete trail along the Willamette. The publicly accessible trail will connect to existing trail segments at both ends. Portions of the Ports O'Call building foundations will be saved, to support two new viewpoints along the river.