SERA Architects' Modera Belmont is scheduled to receive Design Advice from the Design Commission. The 6-story mixed use building will include 204 residential units, 6 live/work units and ground floor retail. 105 car parking spaces are proposed in a below grade garage, with bike storage located in a common room accessed directly from the street.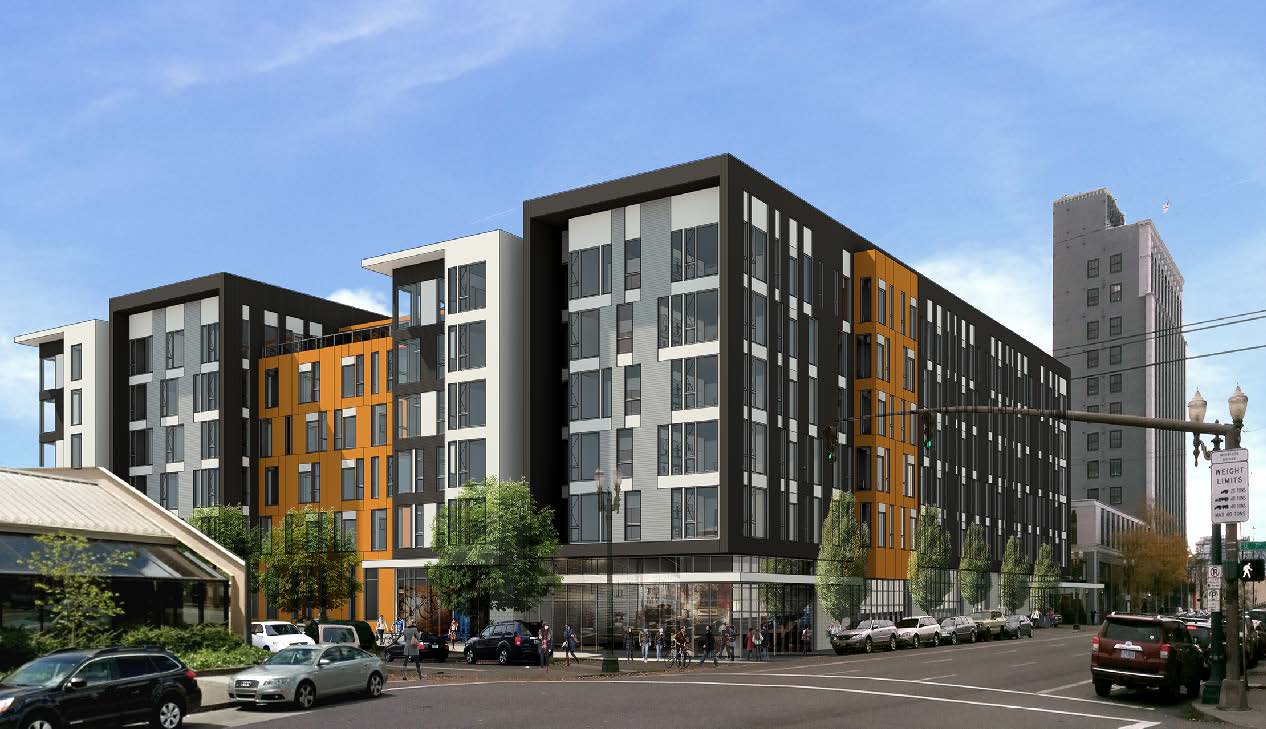 The project is proposed for the full block bound by SE 6th / Morrison / 7th and Belmont, currently home to the Oregon Ballet Theatre. In October the Portland Business Journal reported that the OBT planned to sell the site to Mill Creek Residential Trust to help relieve long term debt. The existing building was built in 1940 as the East Portland branch of the First National Bank of Oregon, to a design by Barrett and Logan. In the 1984 Historic Resource Inventory, the property was evaluated as "eligible/contributing".
The U-shaped building is arranged around a courtyard, which will face onto SE 6th Ave. A rooftop terrace is proposed on the 6th floor, facing east.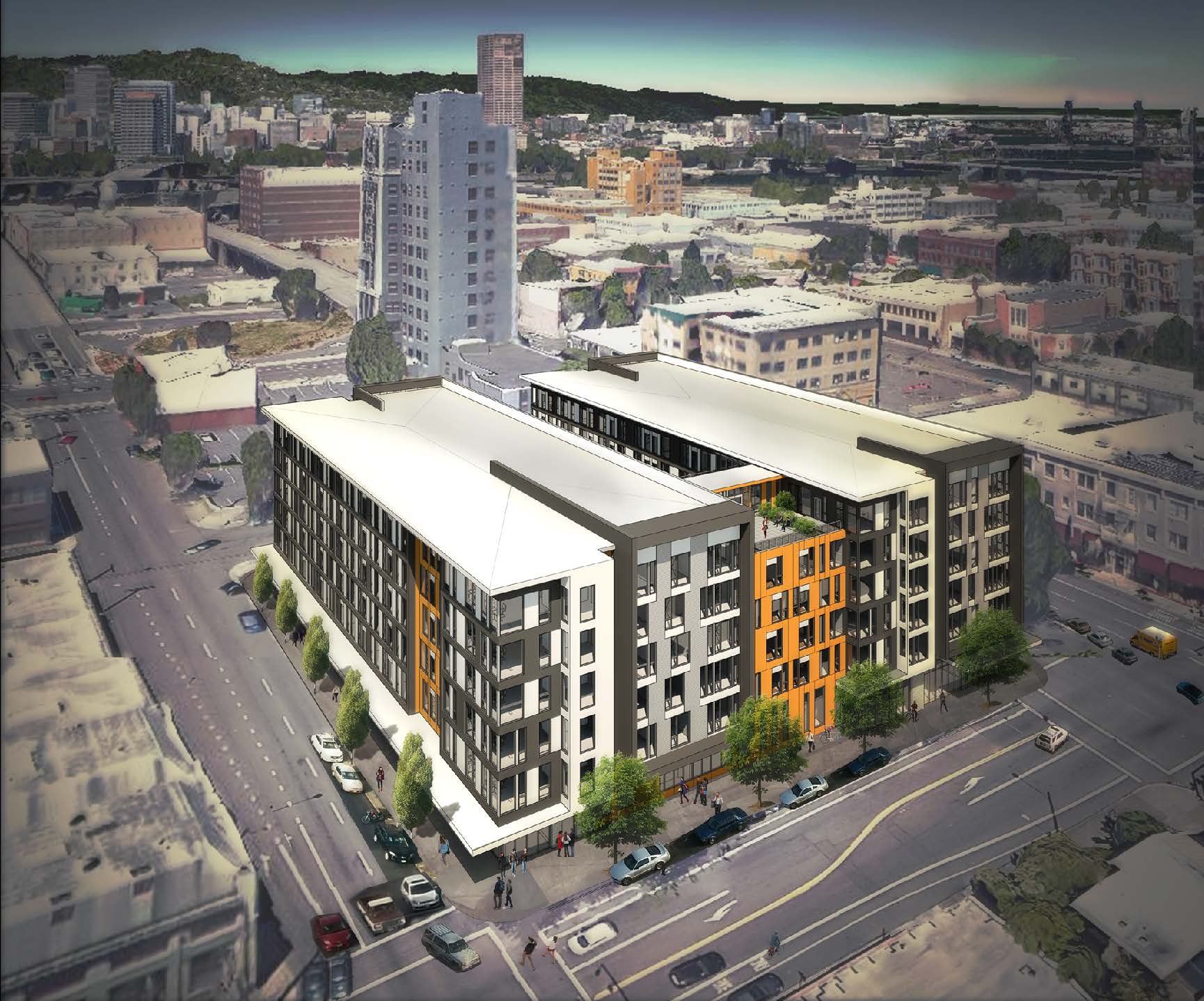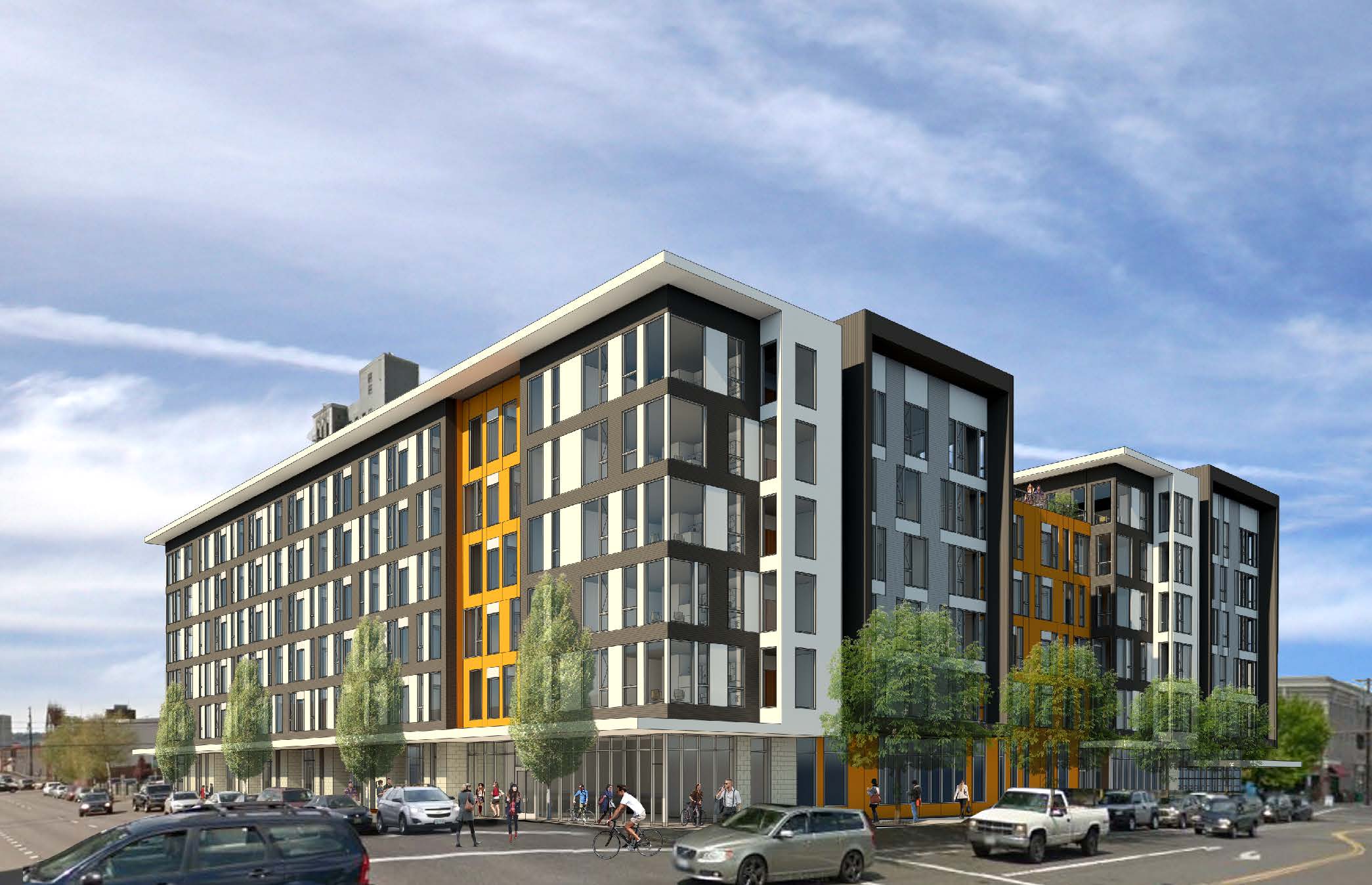 Proposed exterior materials for the Modera Belmont include ground-face CMU veneer, four types of metal panel, and fiber cement board. Aluminum framed storefront windows are proposed at the ground level, with vinyl windows at the upper floors.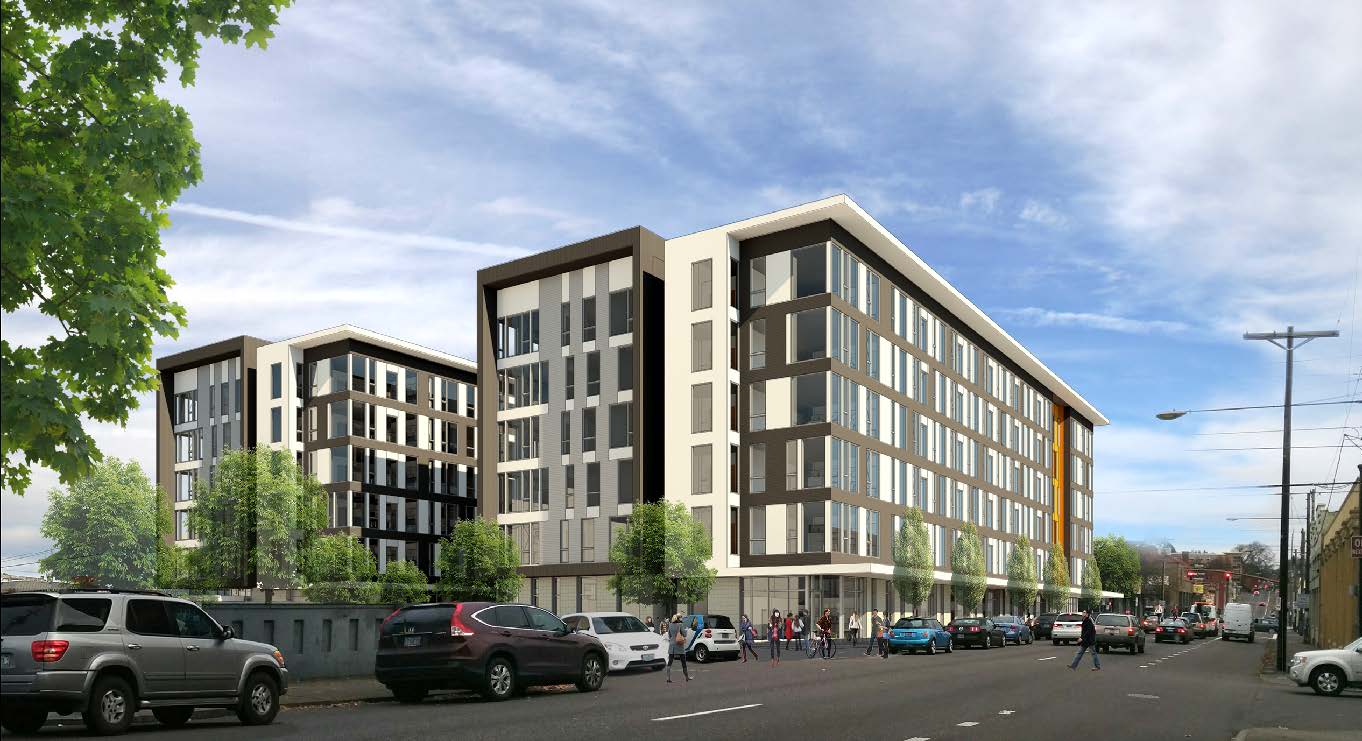 The Design Commission is scheduled to offer Design Advice on February 5th.
Plans, Elevations and Sections