A New Seasons Market is under construction in the Woodstock neighborhood. The 25,000 sq ft grocery store will be built over three levels: an underground level with parking for 56 cars; a street-level store with covered bike parking; and rooftop level with a semi-enclosed dining area for customers and offices for store personnel. The design of the store is by LRS Architects.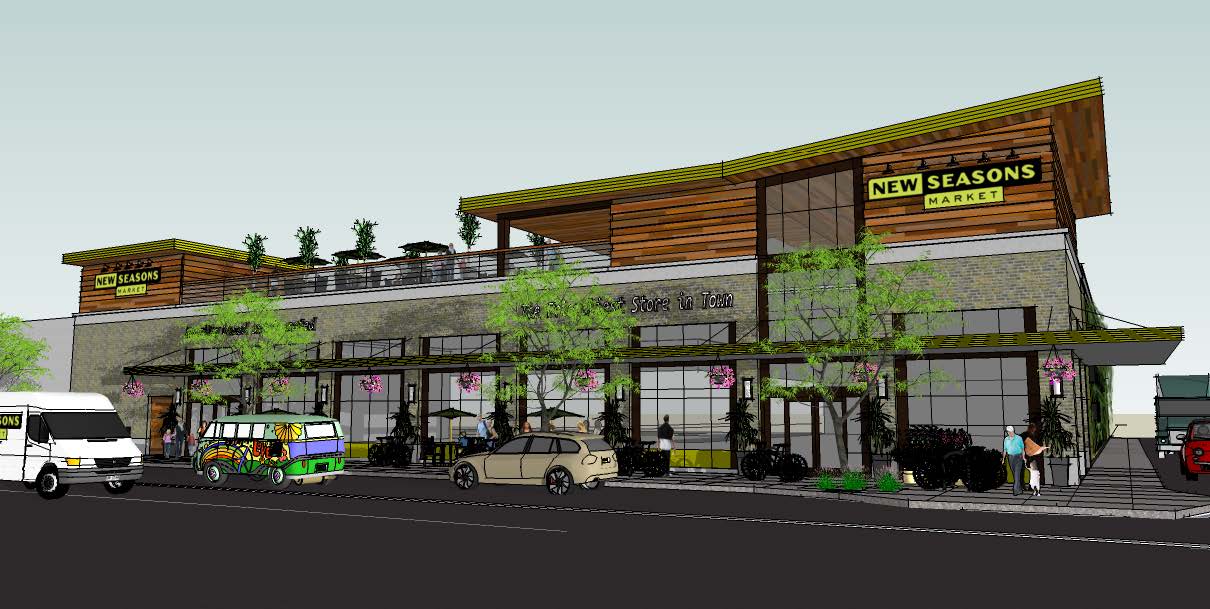 The store will be located at SE 45th Avenue and Woodstock Boulevard. The site, seen below in August 2014, was formerly home to the Wood Pro Beauty Center, Putters Bar and Grill, and the Woodstock Wellness Center.
A press release [PDF] issued by New Seasons Market describes what the Woodstock store will offer:
Inside the store customers will experience New Seasons Market's trademark friendly, knowledgeable service and selection, including fresh, organic produce, locally and sustainably raised meats and seafood, a full-service deli featuring chef-prepared entrees and made-to-order sandwiches, one of the city's best selections of artisan cheese and bread, wine and beer, plus, hundreds of bulk items, an in-house florist, a coffee, tea and dessert station, and a wellness department staffed by experts on health and body care.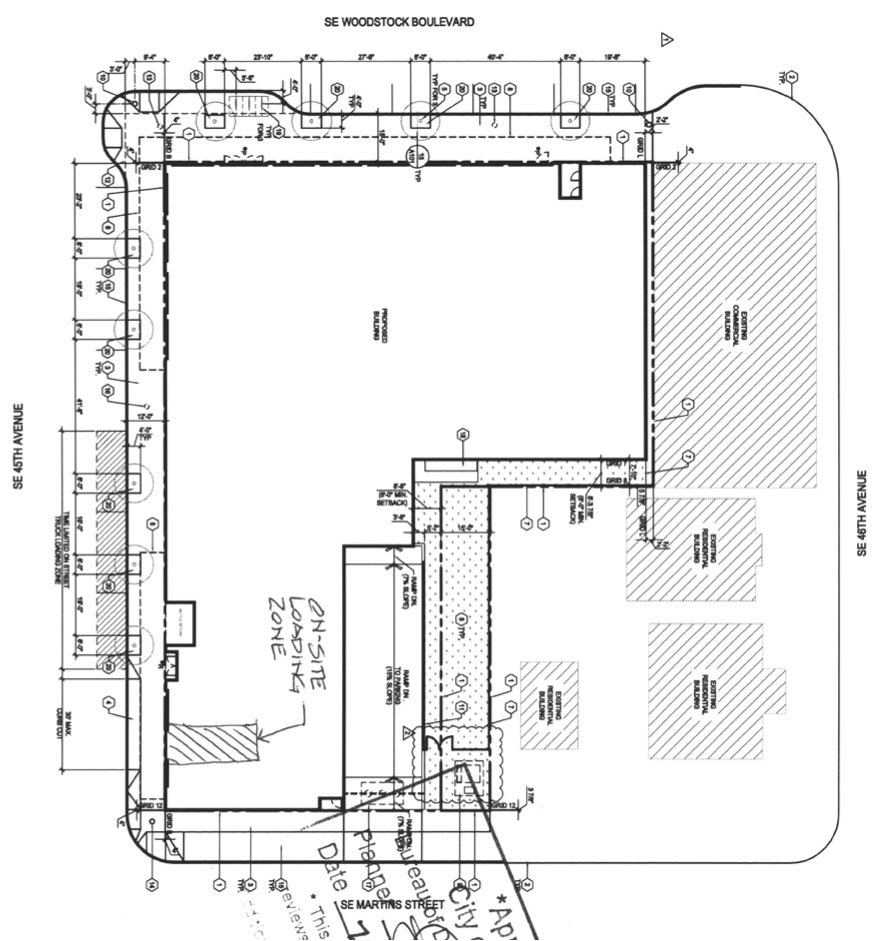 A permit to demolish the existing buildings on site was issued in August 2014, and a building permit for the store in September 2014. The store is expected to open in late summer 2015.