The Glendoveer Woods Apartments are under construction in East Portland's Hazelwood neighborhood. The design is by Salem-based architects Studio 3 for developer Marathon Acquisition and Development. The 4 story building will include 113 residential units, with a mix of studio, one and two bedroom apartments. 115 surface car parking spaces will be provided, along with 124 outdoor bicycle parking space. The primary exterior material will be fiber cement siding.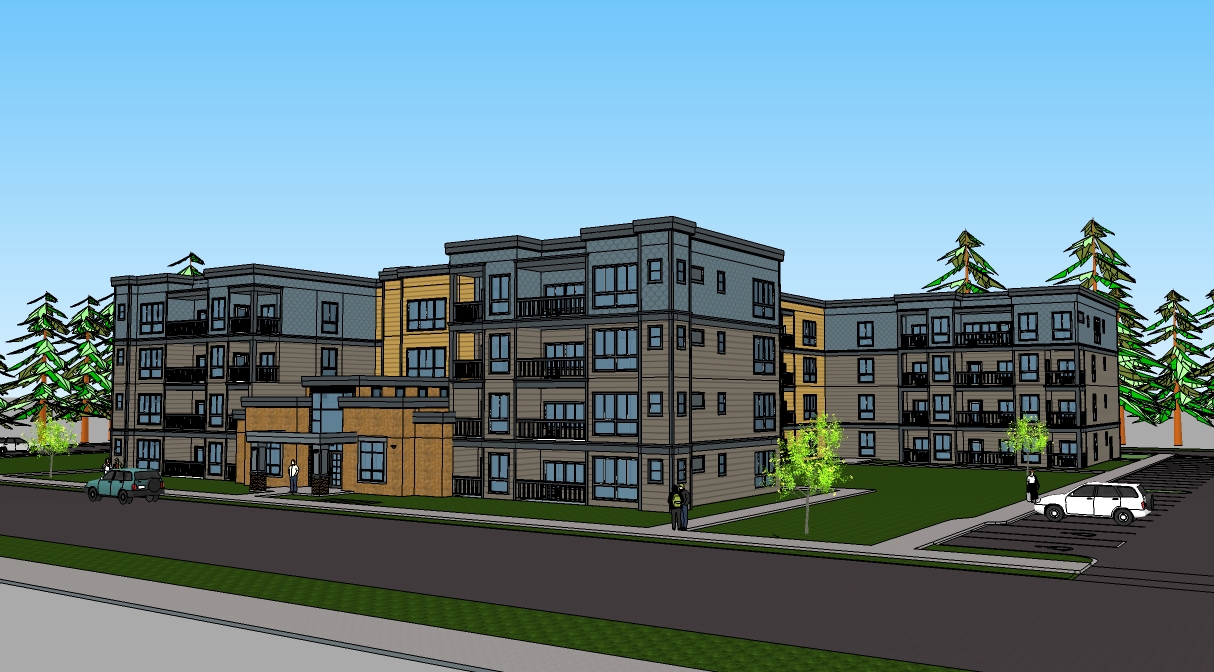 The project is located on a nearly 3 acre site at on NE 146th Ave, between E Burnside and NE Glisan. Most of the site, seen below in 2011, was previously vacant. Two single family homes at the southern end of the site were demolished in 2013.
A limited property tax exemption was approved [PDF] by the Portland Housing Bureau, which will enable the building to offer 20% its units at rents affordable those earning less than 60% of Portland median family income.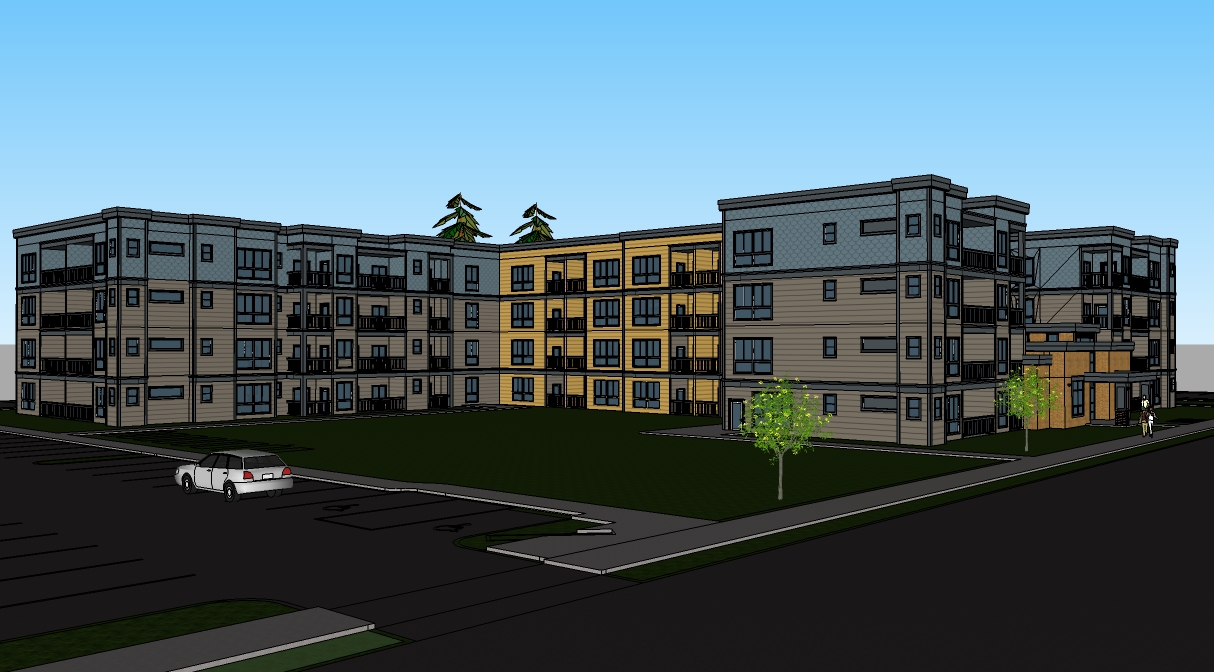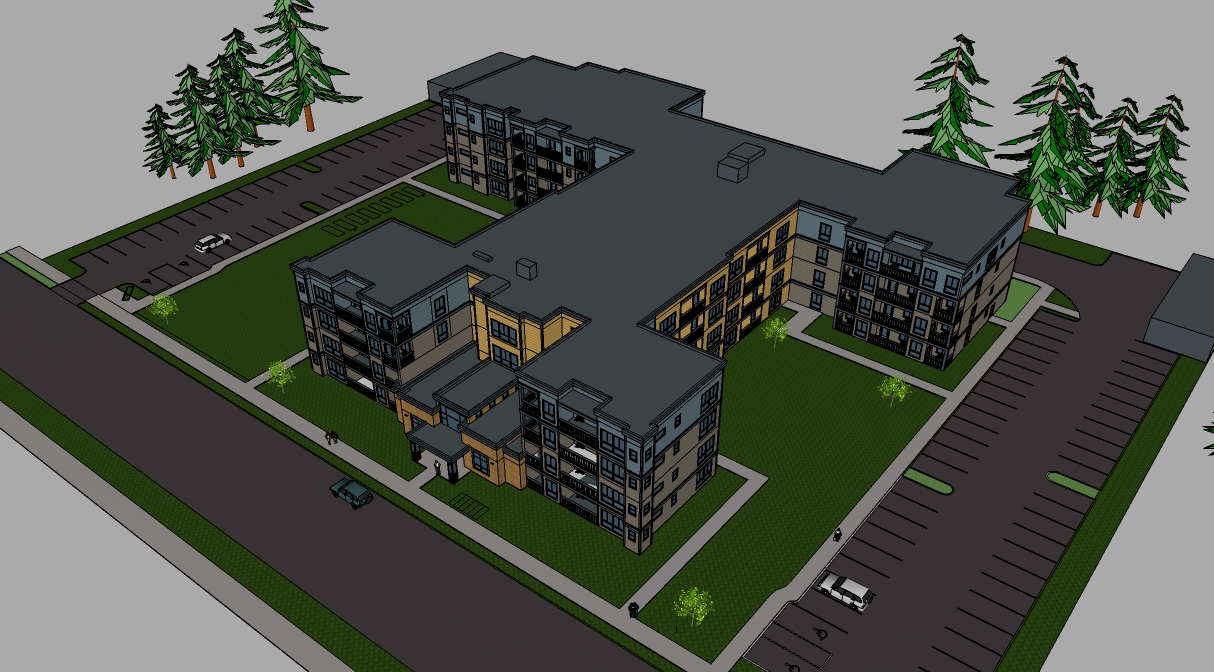 Although located in a site with a design overlay, the architects chose to use to the prescriptive Community Design Standards instead of going through Design Review. An adjustment review was approved [PDF] in December 2012 to allow the building wall facing NE 146th to be 150-feet in length, which is longer than normally allowed by the R1dh zone. A building permit was issued for the Glendoveer Woods apartments in January 2014. Completion is scheduled for 2015.
Plans and Elevations