The Kenton, a four story apartment building, is under construction at 8310 N Interstate Avenue. The project will include 57 studio, one- and two-bedroom apartments and one 1,600 sq ft retail space. The architects for the project are SERA, and the developers Mary Hanlon and Jim Meyer.
The primary building material will be white stucco, with fiber cement panels at the window bays. Aluminum storefront windows will be used at the retail corner and the recessed residential ground floor window bays. The rest of the window units will be vinyl.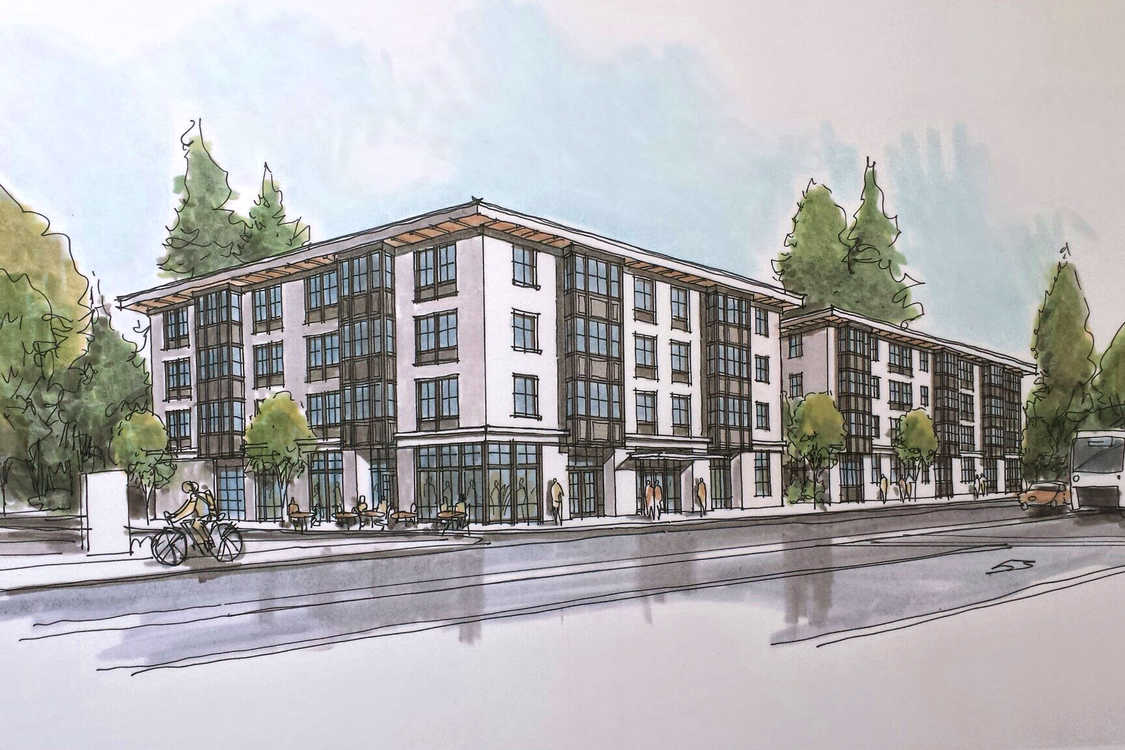 The project is located at the corner of N Fenwick Ave and N Interstate Ave, in the Kenton Conservation District.  The Kenton/N Denver Ave MAX Station is one block to the west, which helped the project receive $350,000 of funding from Metro's Transit-Oriented Development program. The site was previously vacant land.
The project was approved [PDF] through a Type II Historic Resource Review in August 2014. The review concluded that "the proposed building will be a high-quality, architecturally appropriate, pedestrian-oriented addition to N Interstate Avenue and the Kenton neighborhood." A building permit was issued in October 2014, and a groundbreaking ceremony was held in December 2014.
Plans and Elevations