SERA Architects and developer Cairn Pacific have scheduled a Pre-Application Conference to discuss a major renovation of the Conway Leland James Center Building at 1621 NW 21st Ave. The existing building would be converted into creative office space, and will contain 85 parking spaces in the basement, ground floor retail and office space in the floors above.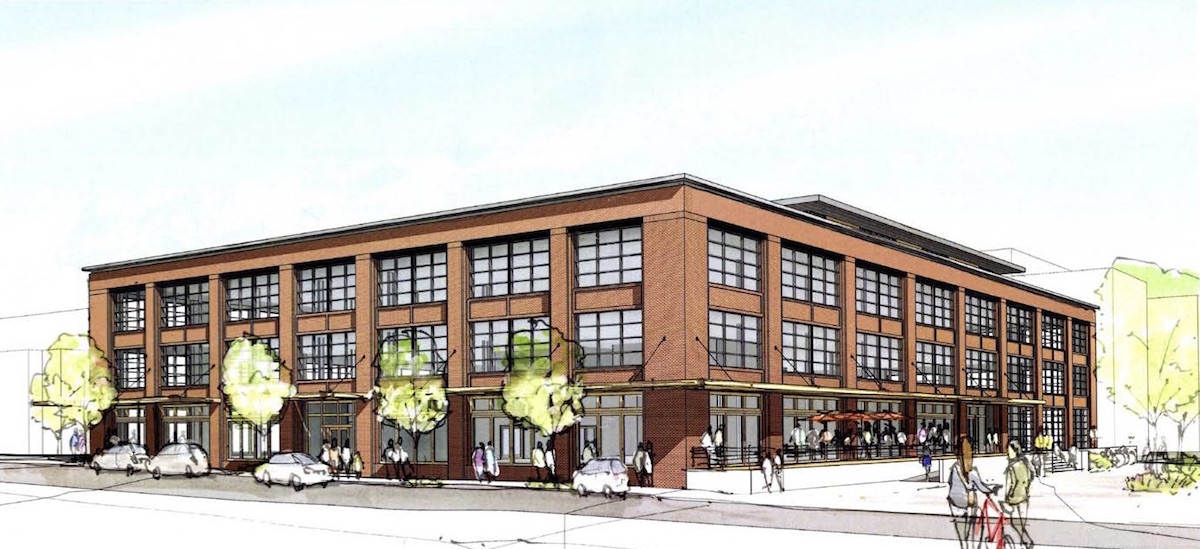 This project will involved significant alterations to the 1988 office building, including an entirely new facade. A new penthouse would be created at the fourth level, with access to an exterior roof deck. A raised pedestrian dock will front onto the pedestrian accessway. The primary materials shown are stack bonded brick, with aluminum storefront windows. Wood sliding doors and windows are proposed for the retail spaces at NW Raleigh St and the pedestrian accessway.
The Pre-Application Conference is scheduled for March 17, 2015. A Type III Design Review with hearings before the Design Commission is expected to be required.
Plans and Elevations