A Taco Bell is under construction on NE Weidler in the Lloyd District. The single story restaurant will replace an older Taco Bell previously located on the same site. The primary building materials are stucco and brick. The design is by VMI Architecture of San Rafael, CA.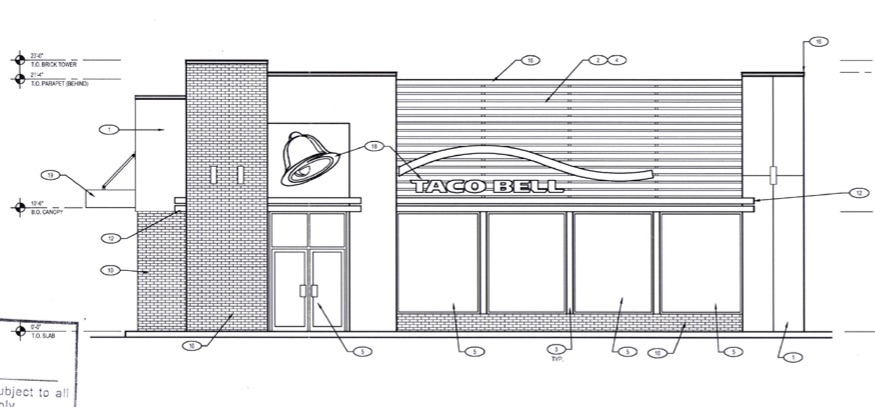 The existing Taco Bell, seen below in 2014, received Design Review approval for "exterior alterations" in 2012. The building was then demolished in September 2014, which changed the scope of work from "exterior alterations" to "new construction" and triggered a new Design Review.
The Design Review was approved [PDF] by the Bureau of Development Services in November 2014. Five written or verbal comments were received, with particular objections relating to the modifications to building lines and ground floor windows, the lack of housing on the site and the general lack of a pedestrian oriented streetscape. The Design Review decision seems sympathetic to these concerns, noting that "unfortunately, the building program of this commercial tenant does not require the square footage desired for this area of town". On balance it was found that the proposal met the applicable design guidelines and modification criteria. The decision was partly reached because right-of-way dedications will be required, and the sidewalks on both NE Broadway and Weidler will be rebuilt to the 15'-wide Lloyd District standards.
The new Taco Bell is under construction.
Plans and Elevations