GBD Architects have scheduled a Pre-Application Conference [PDF] to discuss a new building on South Waterfront Block 41. The proposed 6-story mixed-use building will include 200 market-rate apartments and 187 below-grade parking spaces. 3500 sq ft of retail is shown fronting onto the future SW River Parkway.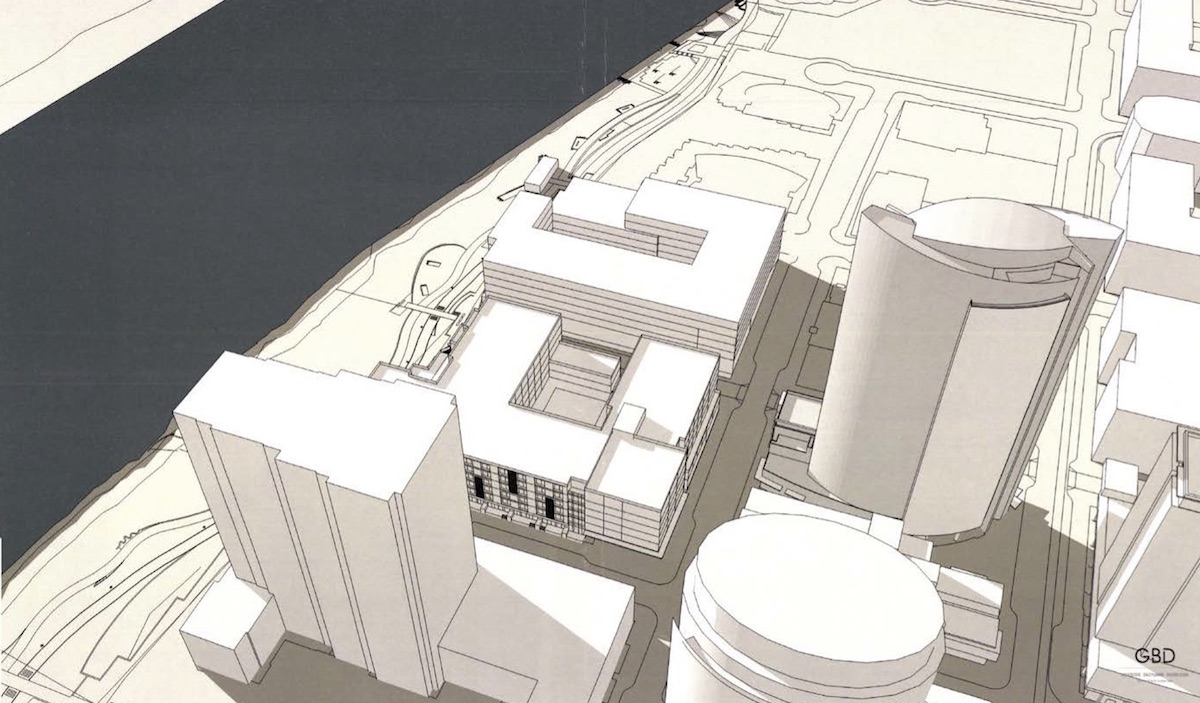 The project will be located on vacant land on the Willamette owned by the Prometheus Real Estate Group of San Mateo, CA. The intent is that a Land Division Partition will be submitted to divide the land into 6 parcels, with the street grid extended through the property. Block 41 will sit between SW Lane and SW Abernethy. The Block 37 project, also by GBD Architects, is currently under construction immediately to the north.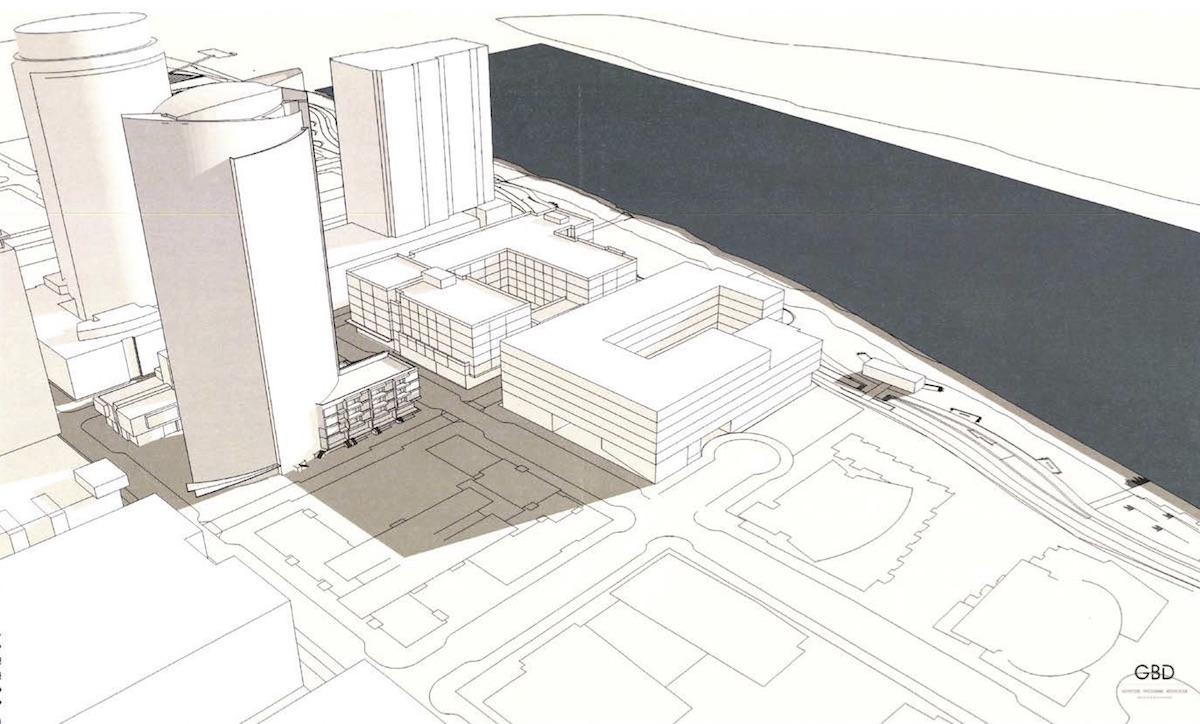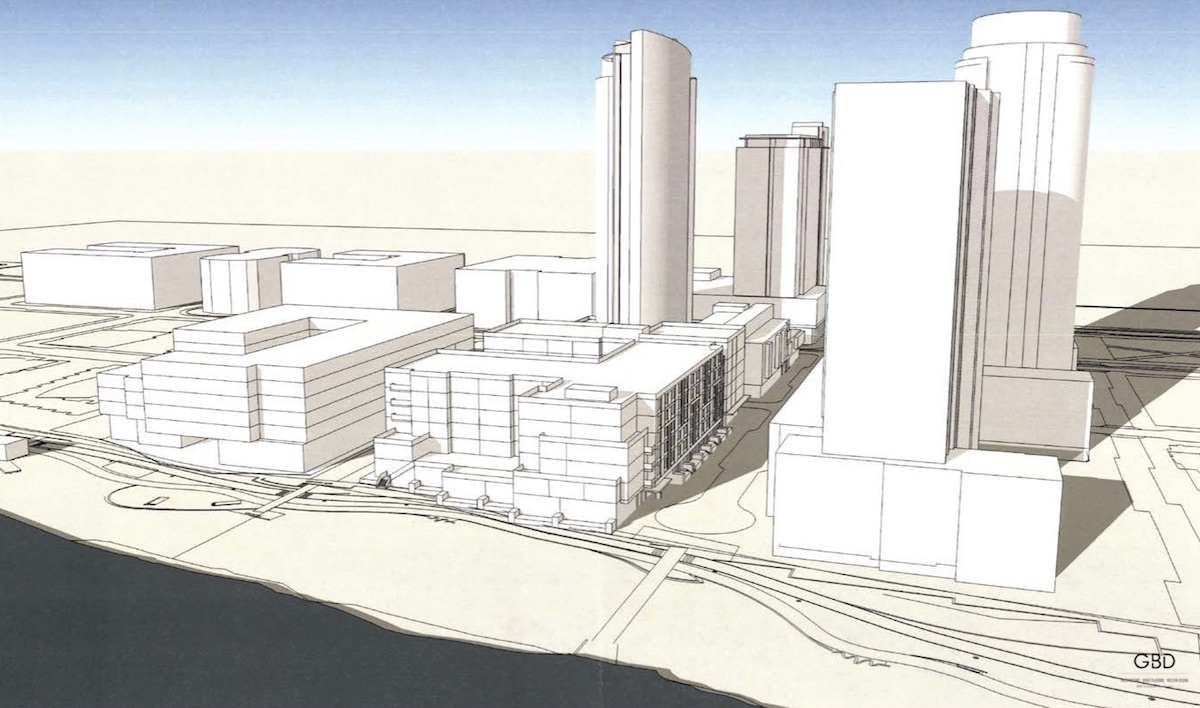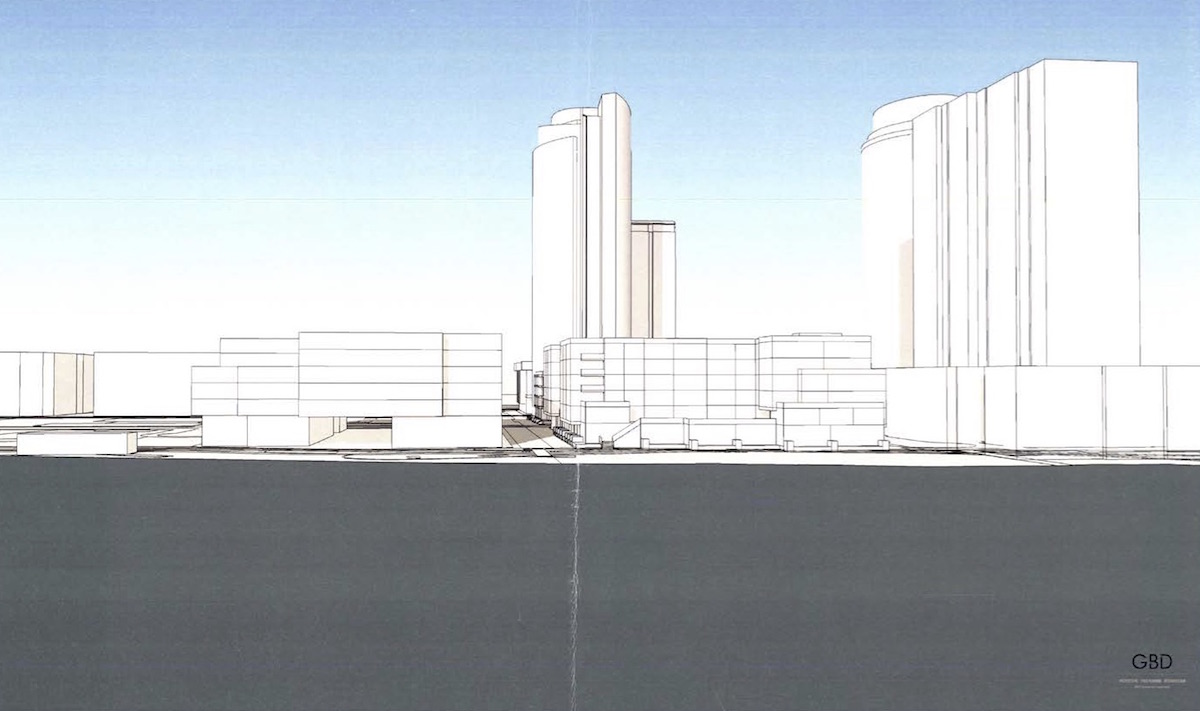 The Pre-Application Conference is scheduled for April 28, 2015 at 8:30 AM. A Type III Design Review with hearings before the Design Commission is expected to be required.
Plans