Waterleaf Architecture has scheduled a Pre-Application Conference [PDF] to discuss a redevelopment of the West Anchor Building at the Lloyd Center. The existing 3-story, 150,000 sq ft store will be renovated for multi-tenant use. The project will include adding new curtain wall glazing into the existing brick facade, and a new architectural screen facing onto the plaza. The plaza will receive new concrete paving, with the existing fountain and trees remaining.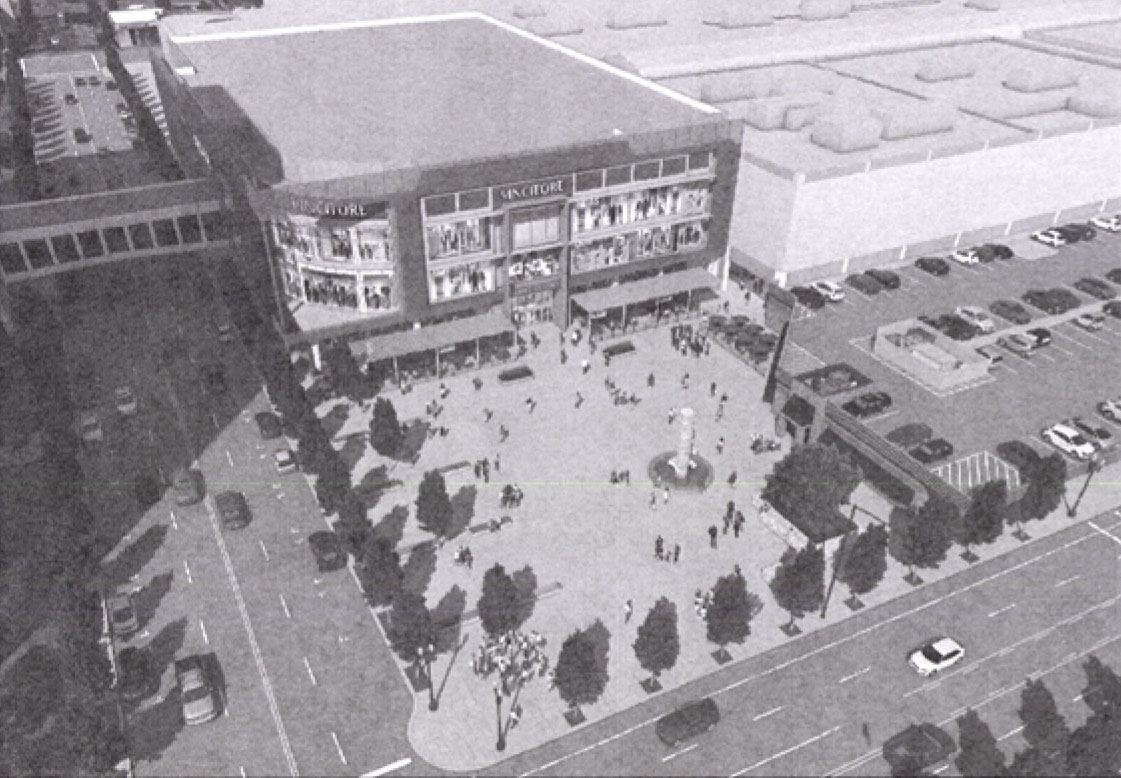 The building was constructed in 1989, and formerly housed Nordstrom, which closed its Lloyd Center location in January 2015. In February 2015 Nordstrom sold the building for $7.5 million to Cypress Equities, who own the rest of the Lloyd Center.
The Pre-Application Conference is scheduled for April 21, 2015 at 8:30 AM. A Type III Design Review with hearings before the Design Commission is expected to be required.
Plan and Elevation