A Zoning Map Amendment is being proposed for Block U, the proposed site for the new Multnomah County Health Department Headquarters. The change would enable the County to construction a building with a height of up to 150′. The site is currently zoned for 75′ maximum height, which the County believes in inadequate to support the 150,000 sq ft building they are proposing.
Current policy is to protect views of the Union Station clock tower from four locations: along NW 6th Ave; from the east bank of the Willamette at N Thunderbird Way; from the Steel Bridge; and from the Broadway Bridge. ZGF Architects have produced a number of images to illustrate the potential impact of a 150′ tall building from any of these designated points. An Economic, Social, Environmental and Energy Analysis by the Bureau of Planning & Sustainability found only minor impacts on the designated resource, which could be mitigated through the mandatory Design Review process and the provision of public amenities through bonuses and/or transfers.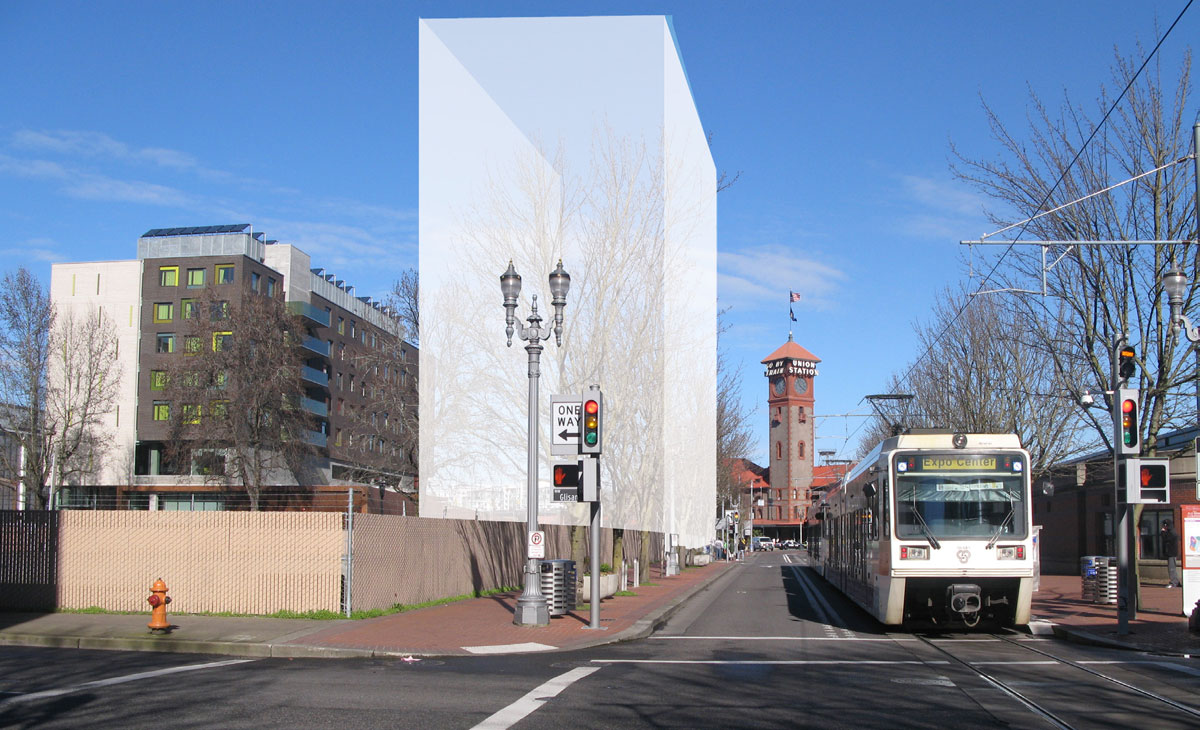 The half block site at NW 6th & Hoyt is currently vacant land, owned by the City of Portland Housing Bureau.  The Bureau intends to convey the property to Multnomah County at no cost. The western half of the block is occupied by Bud Clark Commons, a housing and resource center for the homeless which opened in 2011.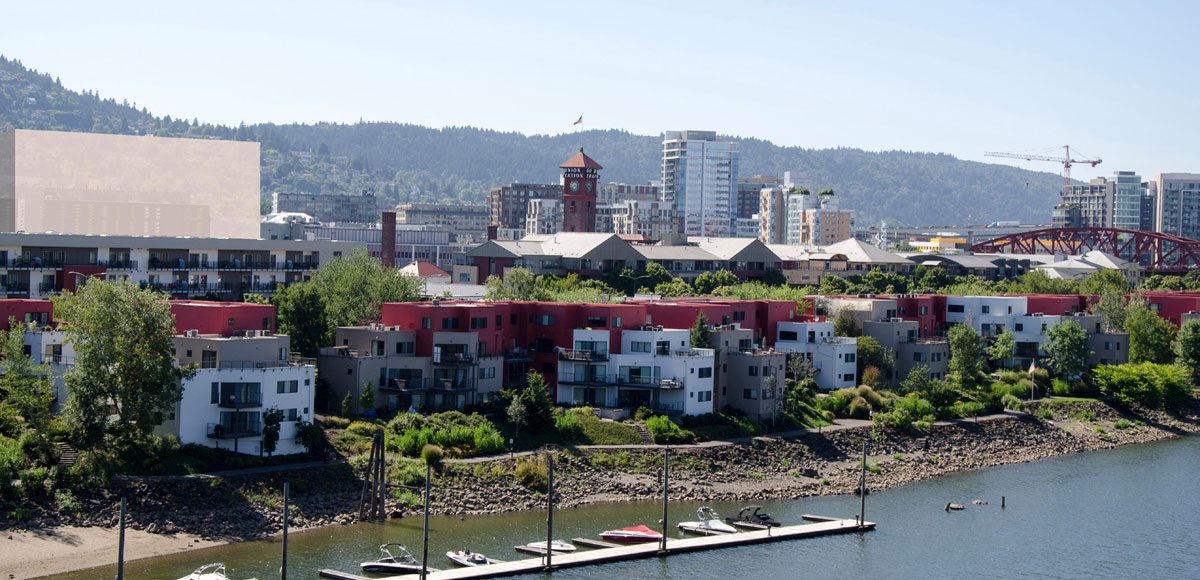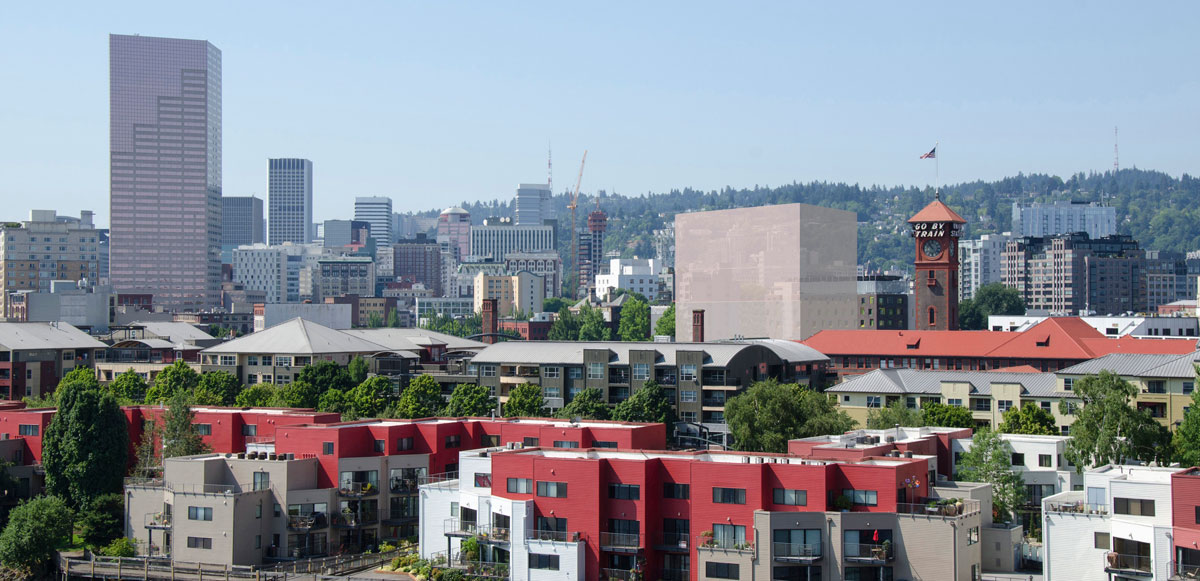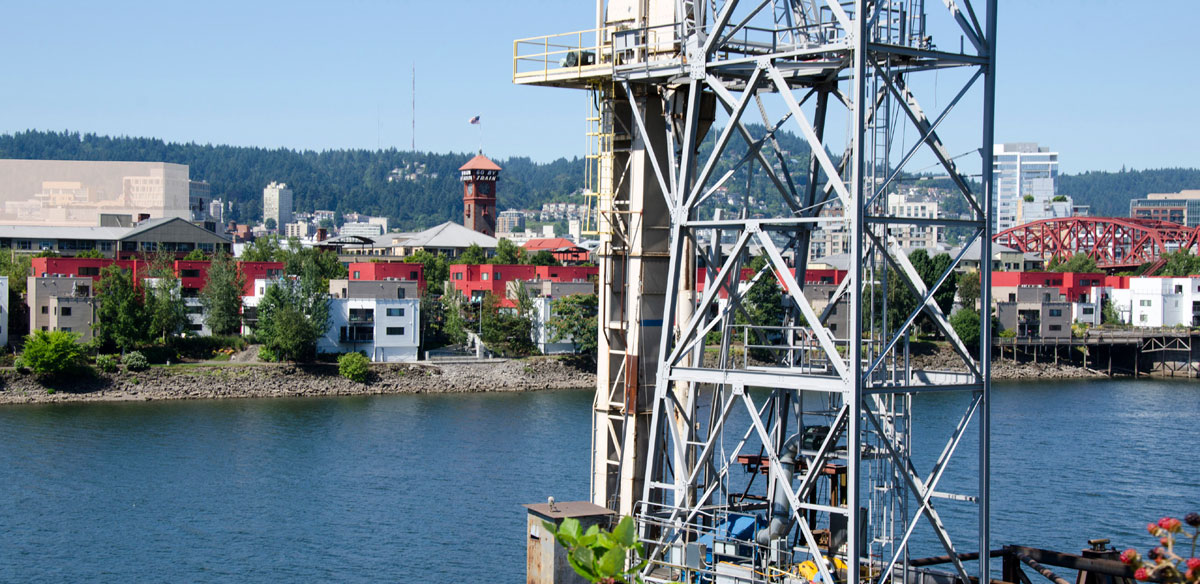 Part of the justification for the proposed height increase is that the blocks immediately to the south of Block U have a 350′ maximum height, and could be redeveloped in the future under the existing zoning. A 150′ tall building would be a step down from this development potential.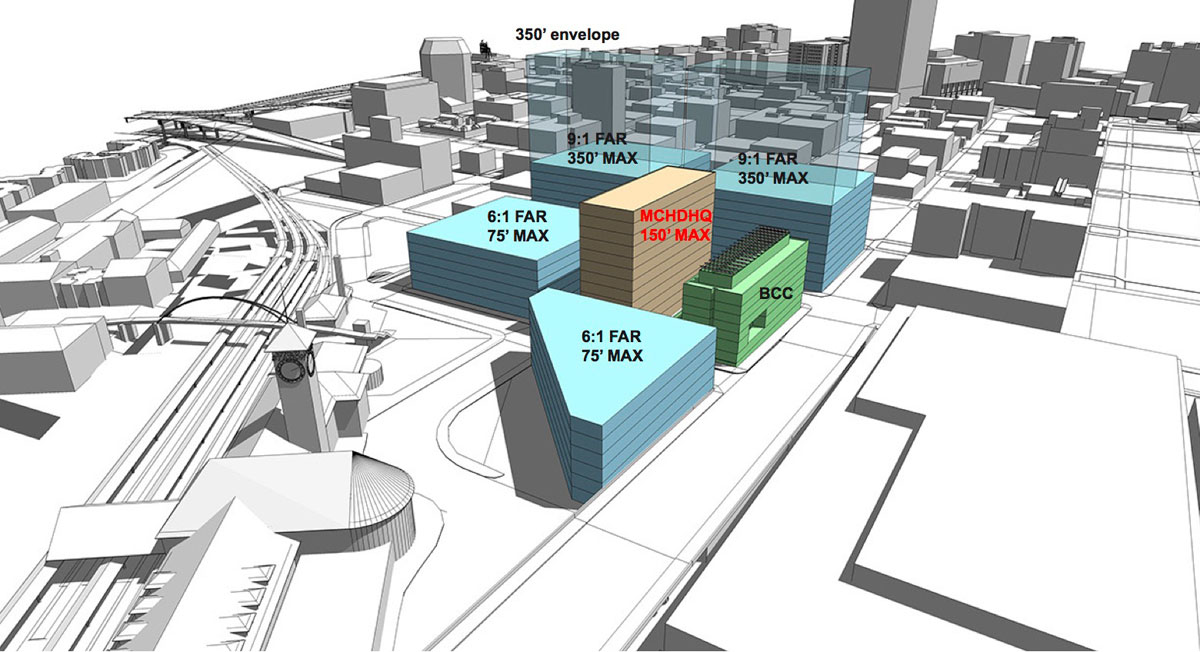 A draft report [PDF] recommends approving the zoning change, which will increase the allowable base height to 105′, with an additional 45′ achievable through bonuses. The Planning and Sustainability Commission will hold a public hearing on the proposed change for the Multnomah County Health Department Headquarters building on Tuesday, April 28, 2015 at 3 p.m. A City Council hearing is expected in June 2015.