SERA Architects have received Design Advice from the Historic Landmarks Commission for a proposed expansion of the Northwest Portland Hostel. The five story building will include new lodging rooms, with a mix of dorm rooms and private rooms. Proposed ground floor program includes the lobby and reception; a public cafe; and a kitchen and dining area for the use of guests. Three elevational treatments were presented to the Commission for discussion. The approach was generally well received by the Commission, albeit with some concern over height and the impact to the adjacent historic buildings.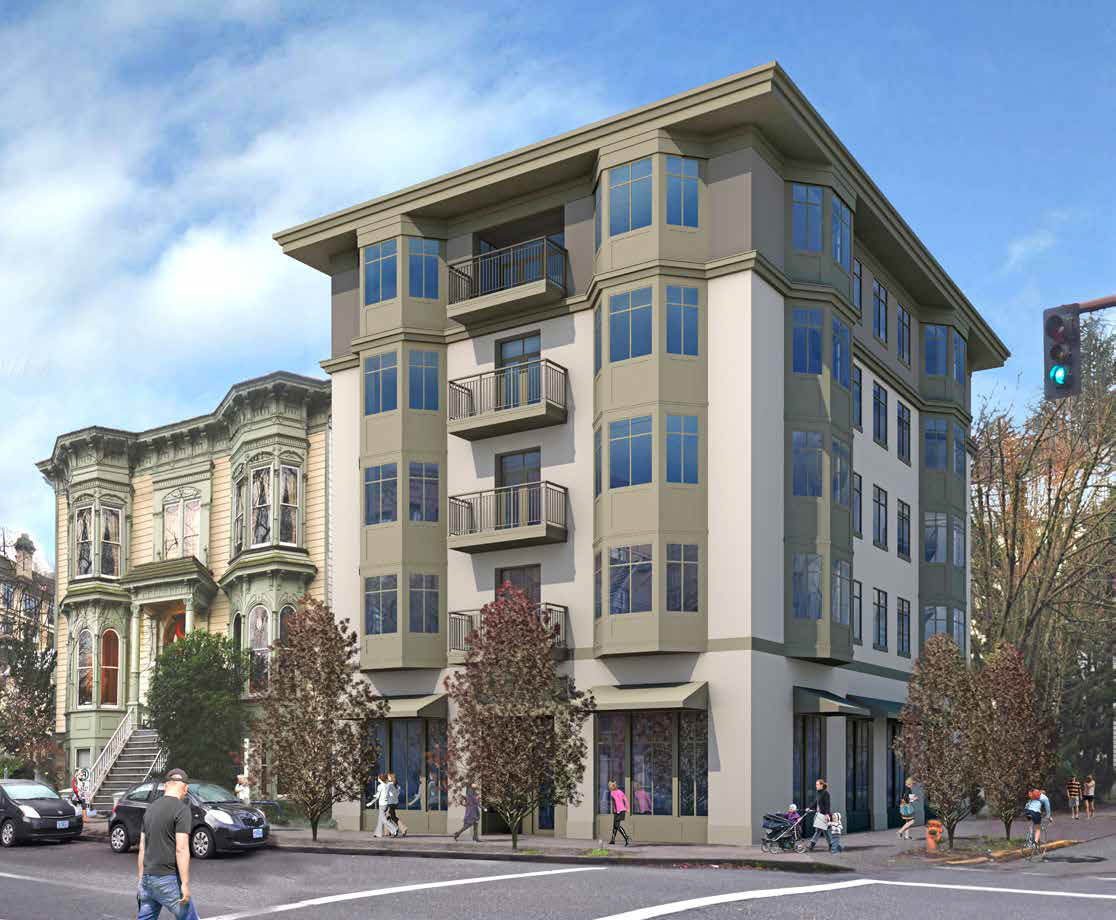 The project is proposed for a site at NW 18th & Glisan, immediately to the north of the existing hostel. The hostel is individually listed in the National Register of Historic Places as the Elliston Apartments [PDF], and is also located in the larger Alphabet Historic District.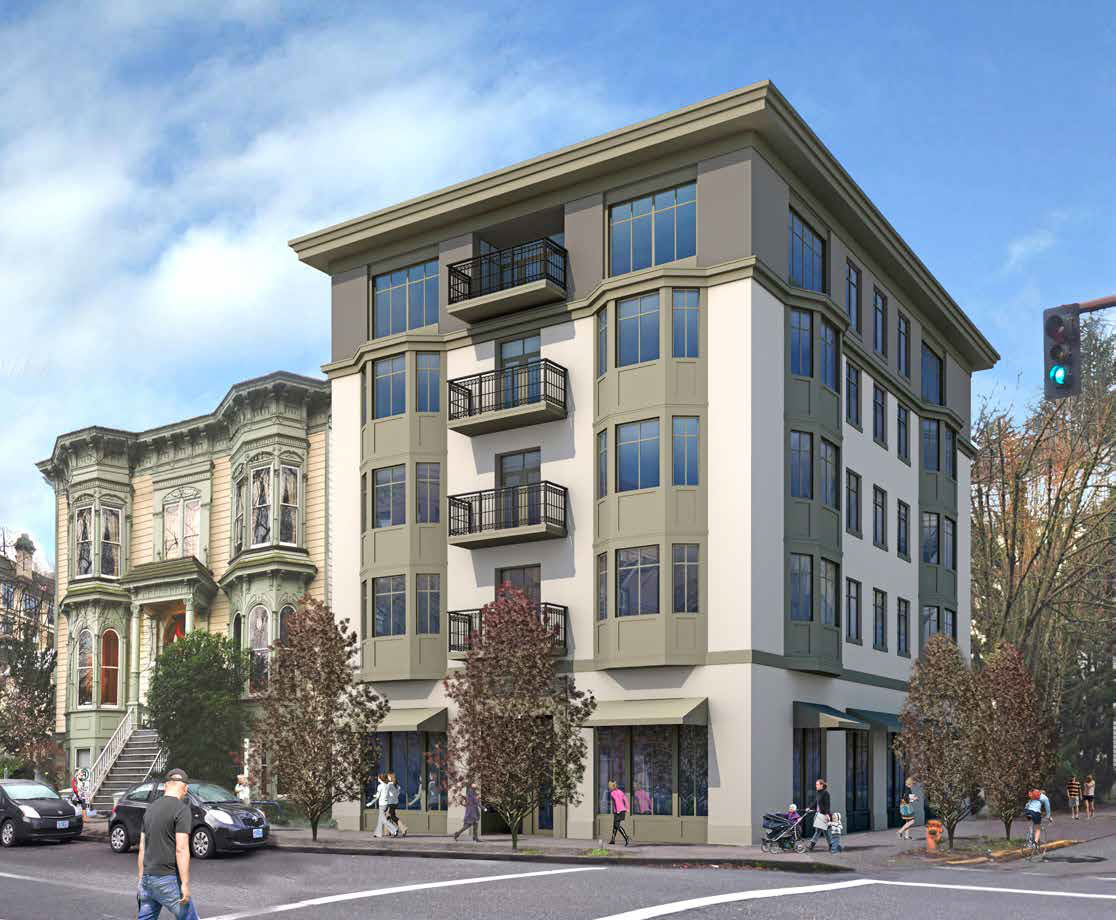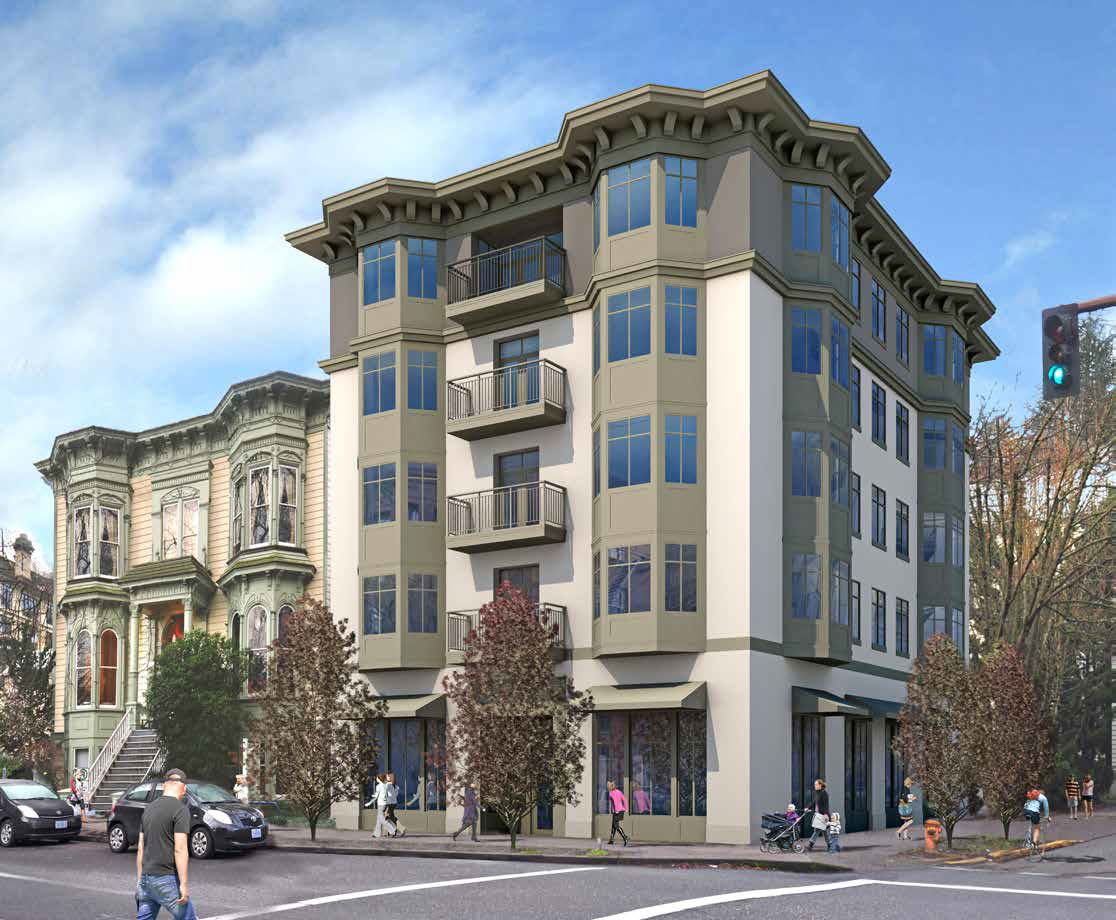 A Type III Historic Resource Review is currently pending. Once a complete application has been received a public hearing before the Historic Landmarks Commission will be scheduled.
Plans and Elevations