The Design Commission has approved 811 Stark, a 4 story mixed use building in the Central Eastside by Works Partnership. The building will include 24,000 sq ft of office space over 2,600 sq ft of ground floor retail space and parking. A 2,000 sq ft rooftop plaza will be located at the top of the building.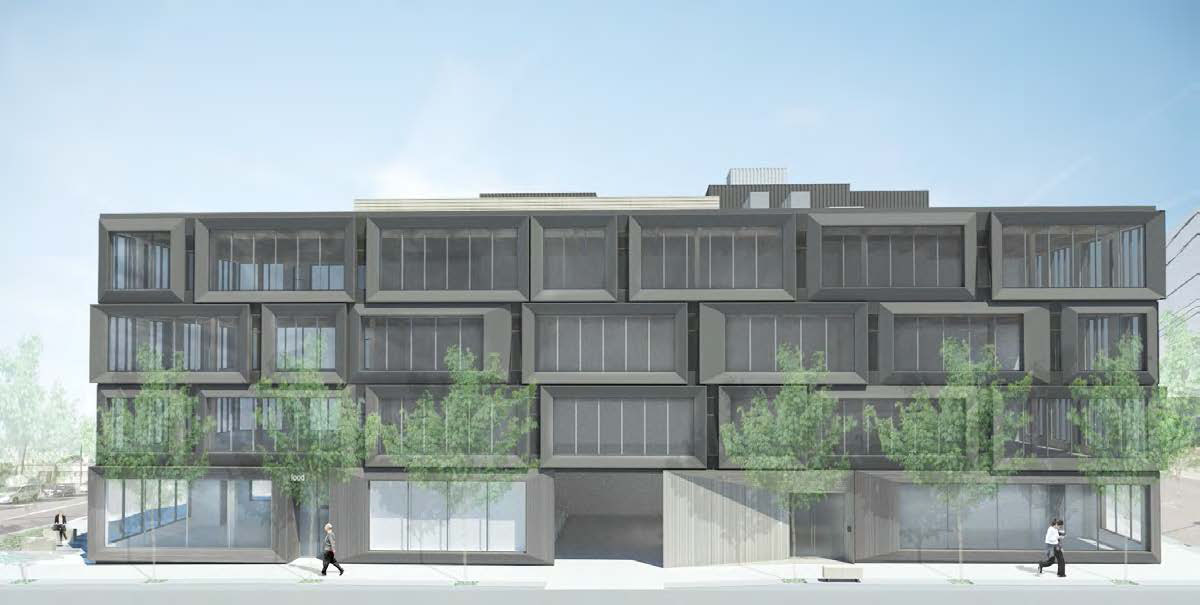 The site for the proposed building is at the intersection of SE Stark St and SE Sandy Blvd. A low rise office building, built in 1960, is currently located on the site.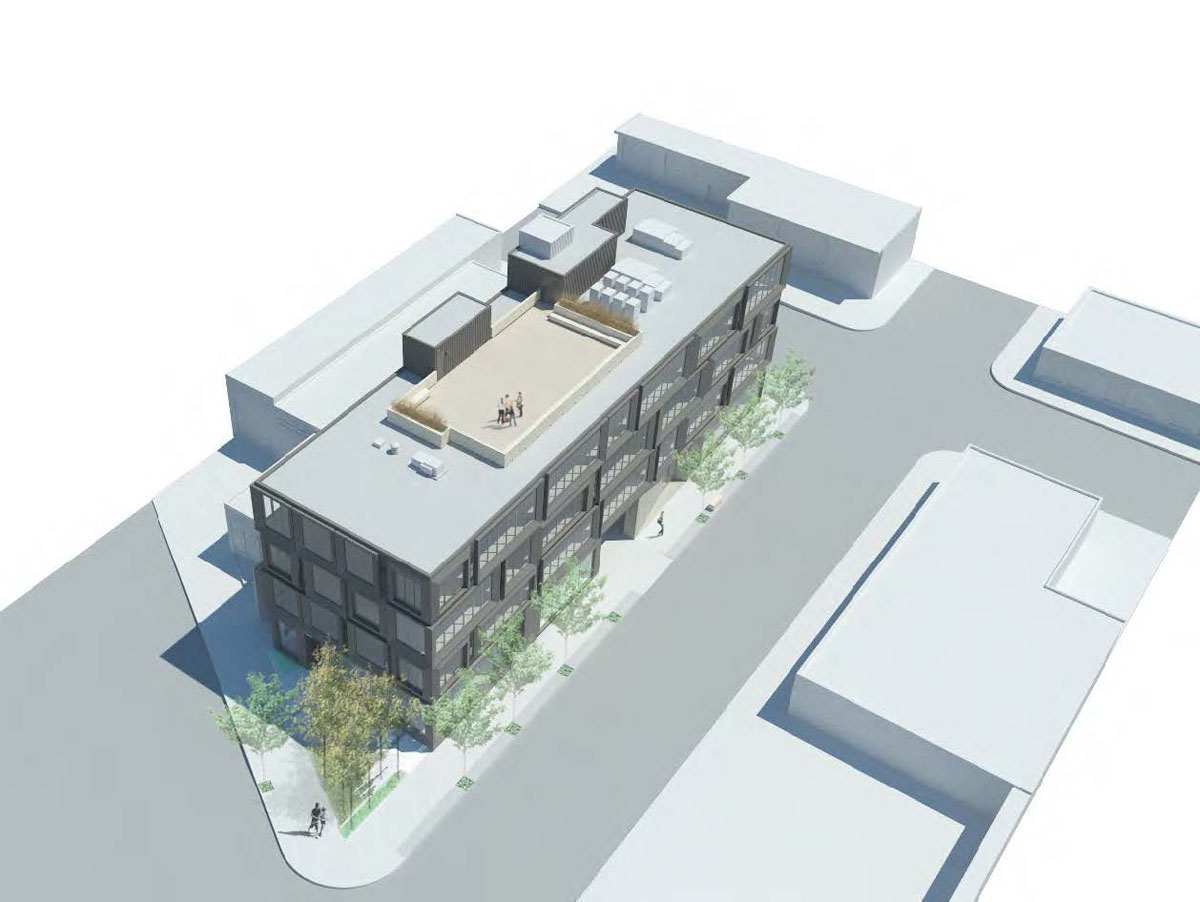 The exterior skin is expressed as a series of large windows, surrounded by metal panel frames. The alignment of these shift horizontally, creating gaps between the frames where operable awning windows are inserted. At the rear party wall the primary material proposed is box ribbed metal panel. The car parking at the ground level will be partially masked by an art display window, to be programmed in consultation with the Regional Arts and Culture Council.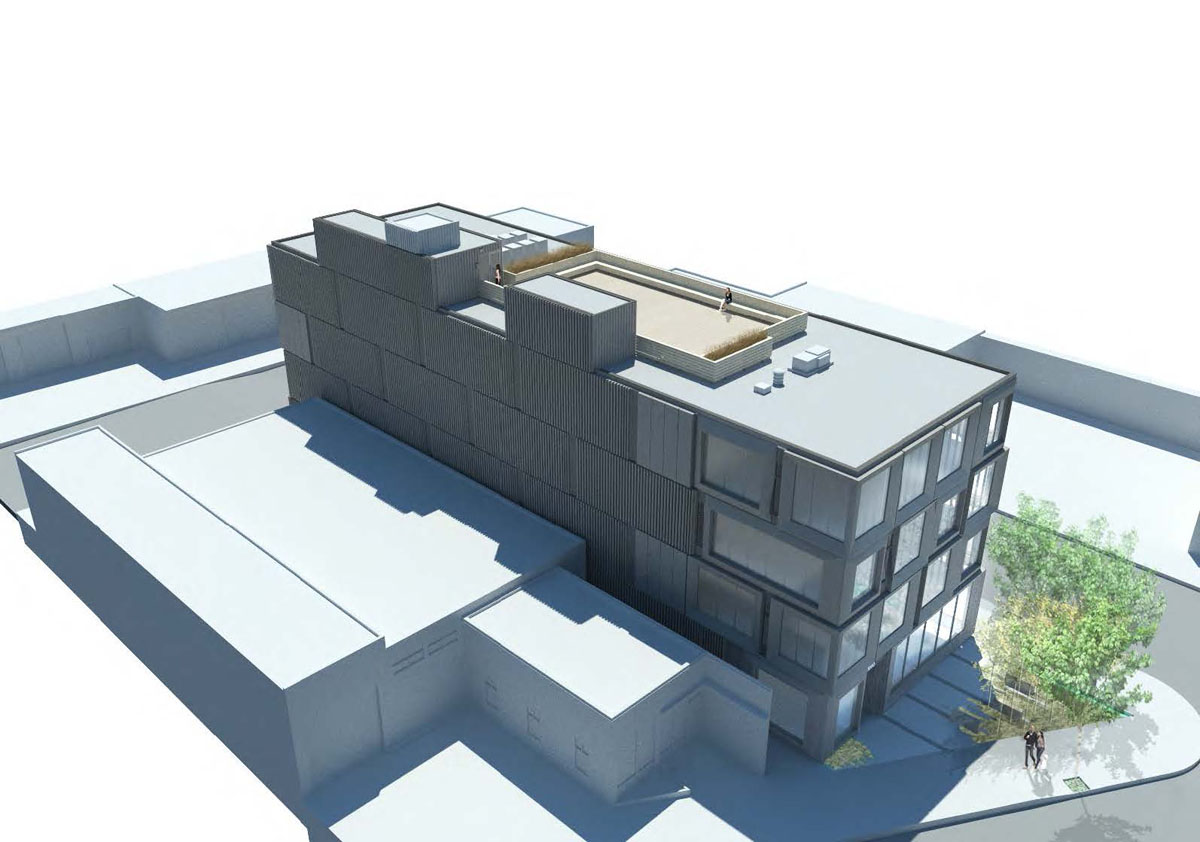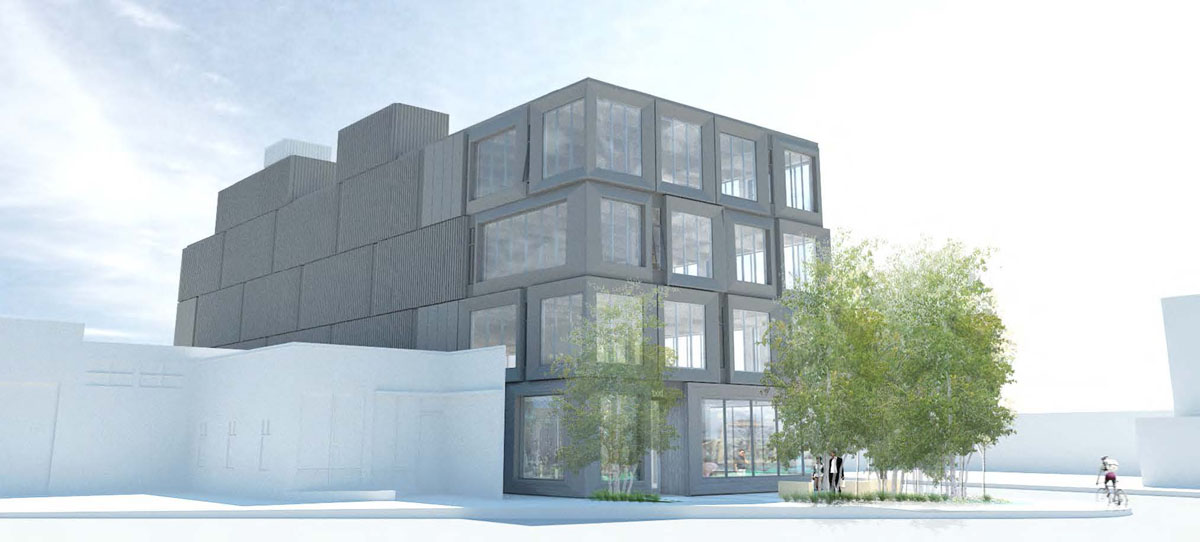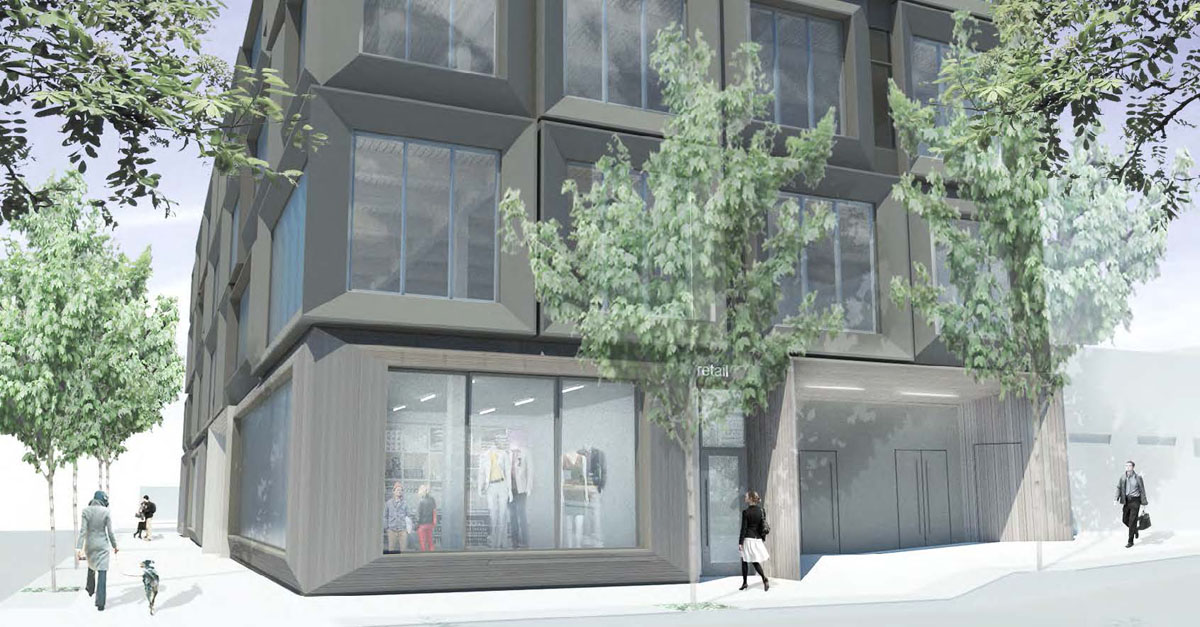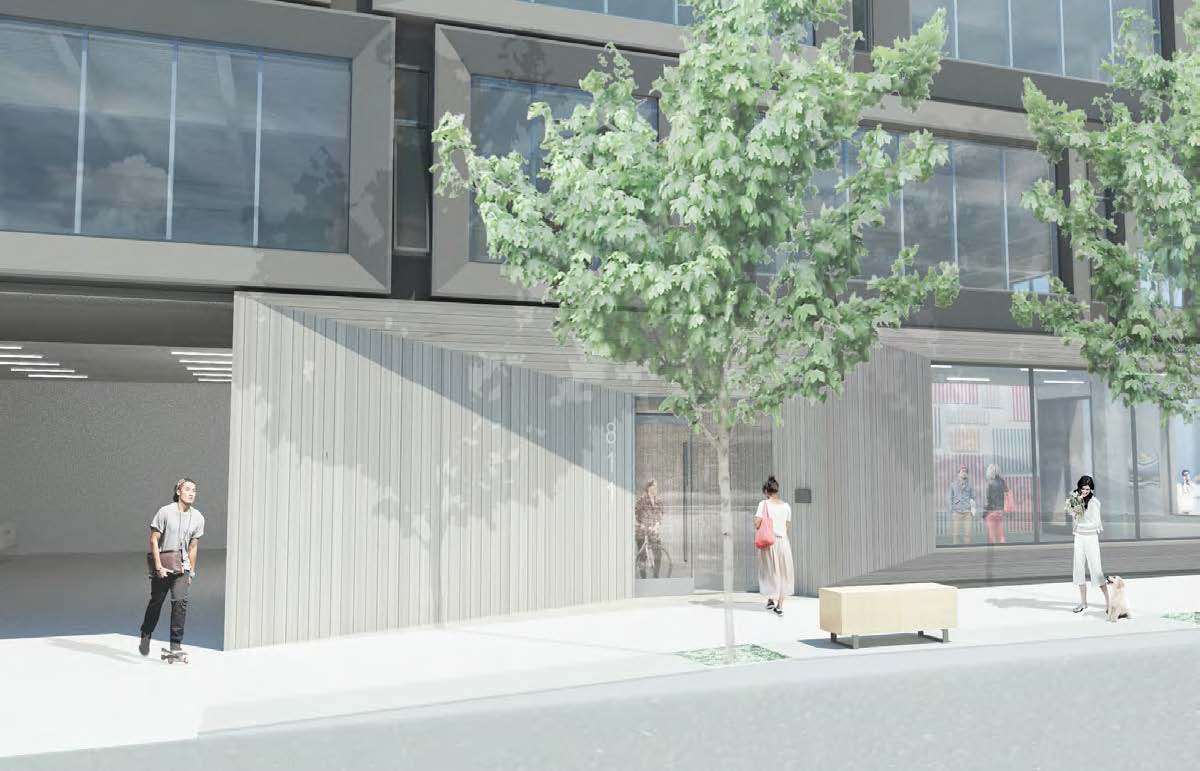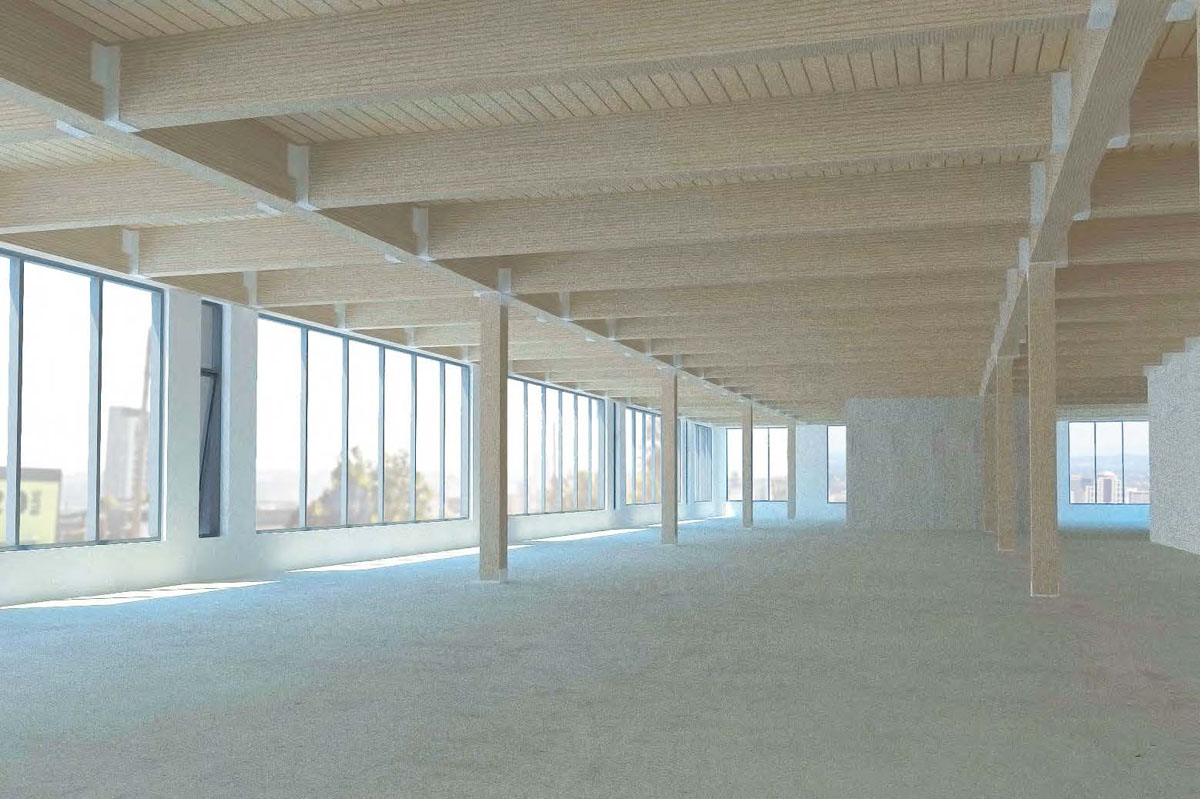 The primary structure for the building will be glulam posts and beams, above a single story concrete podium. The heavy timber construction will be exposed at the open plan office interiors.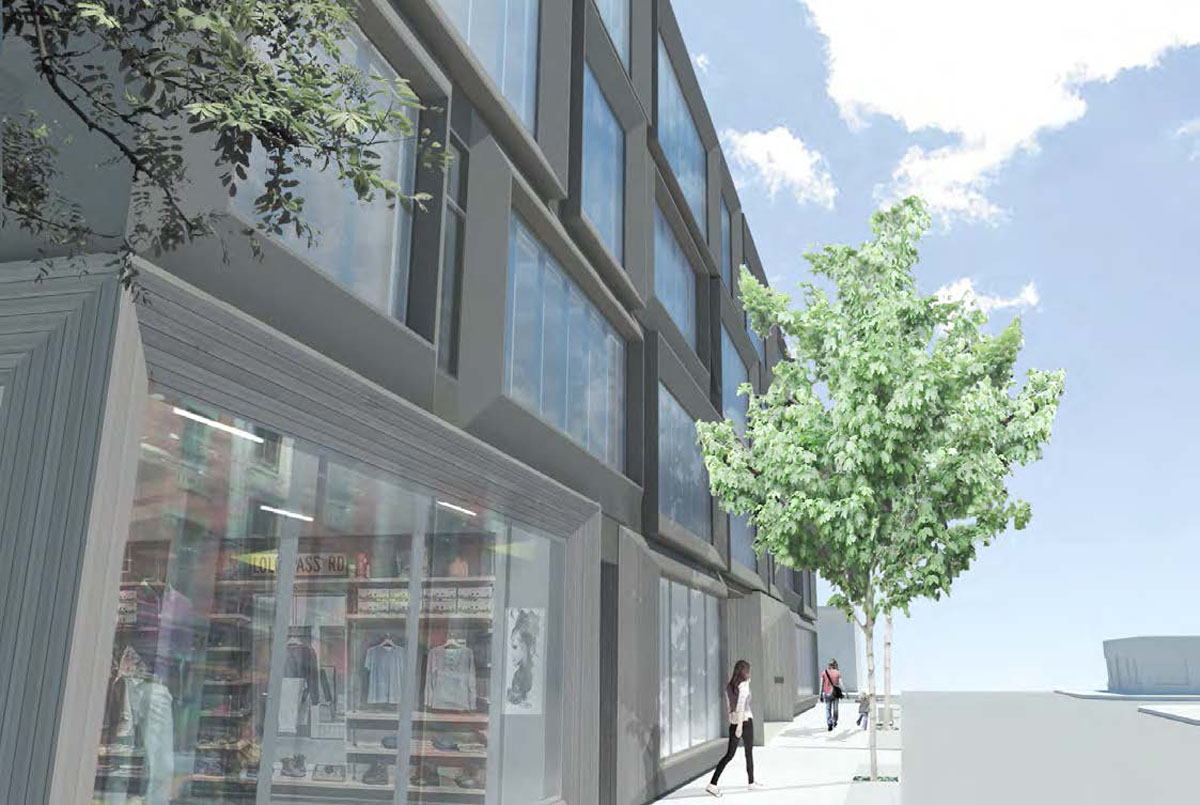 Where SE Sandy Blvd diagonally intersects SE Stark St a small plaza will be created, with plantings that include quaking aspen, ferns, sedges and chamomile.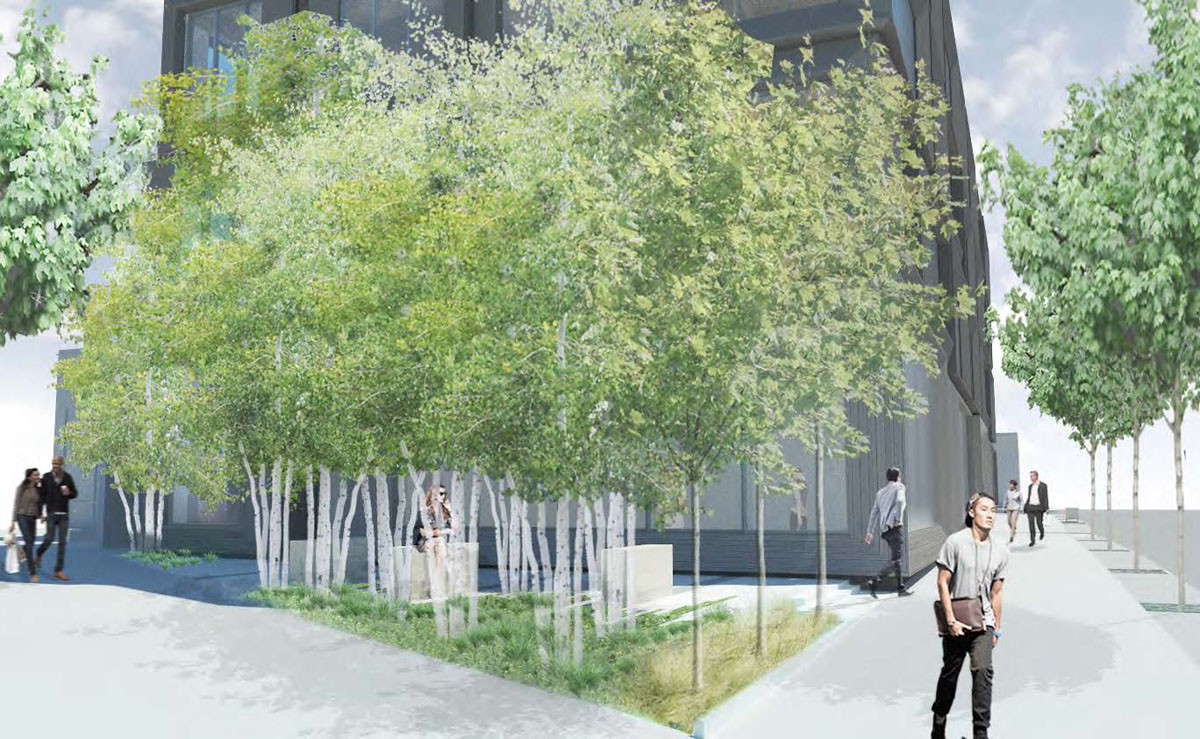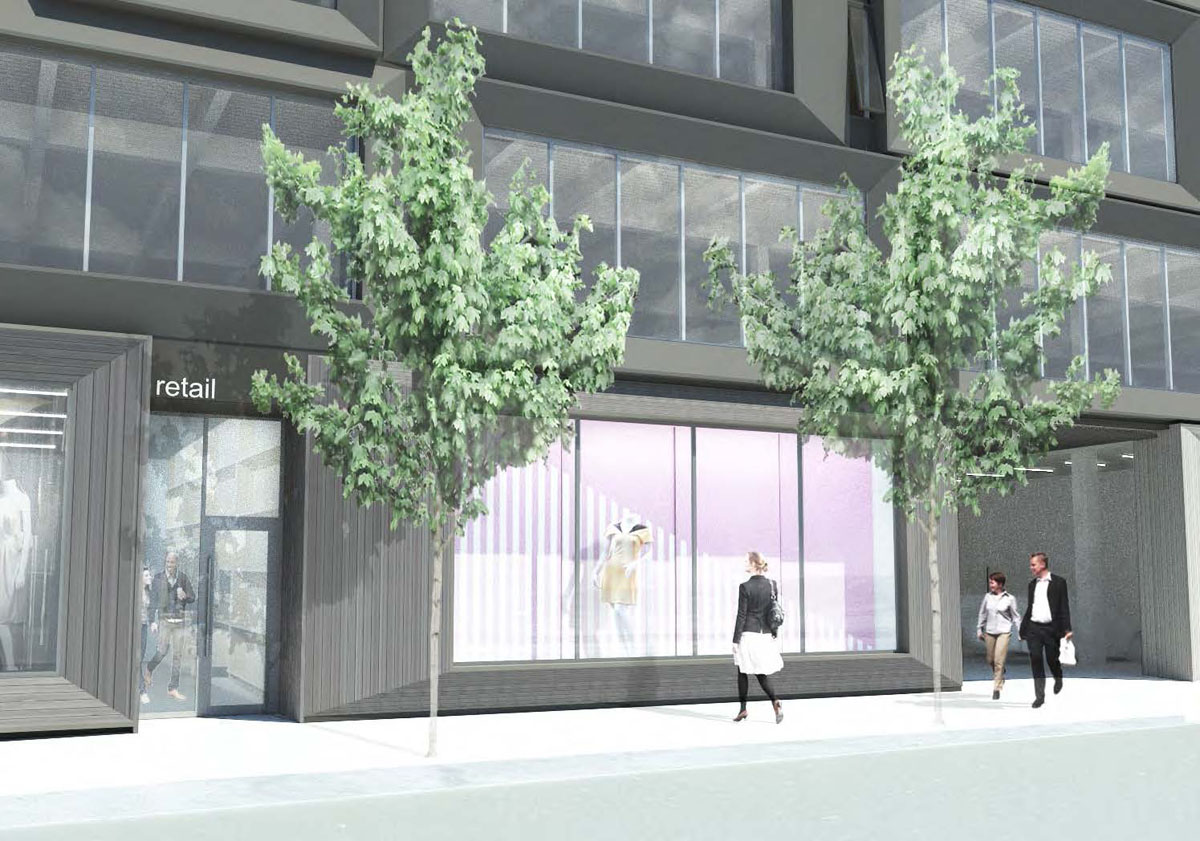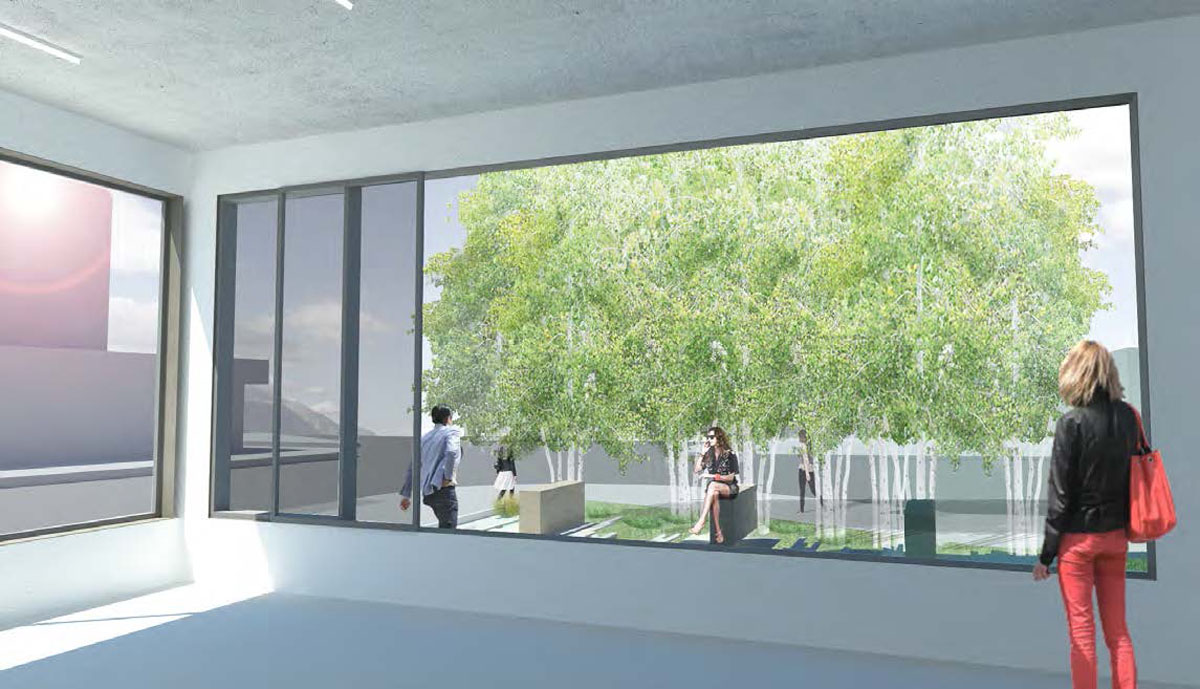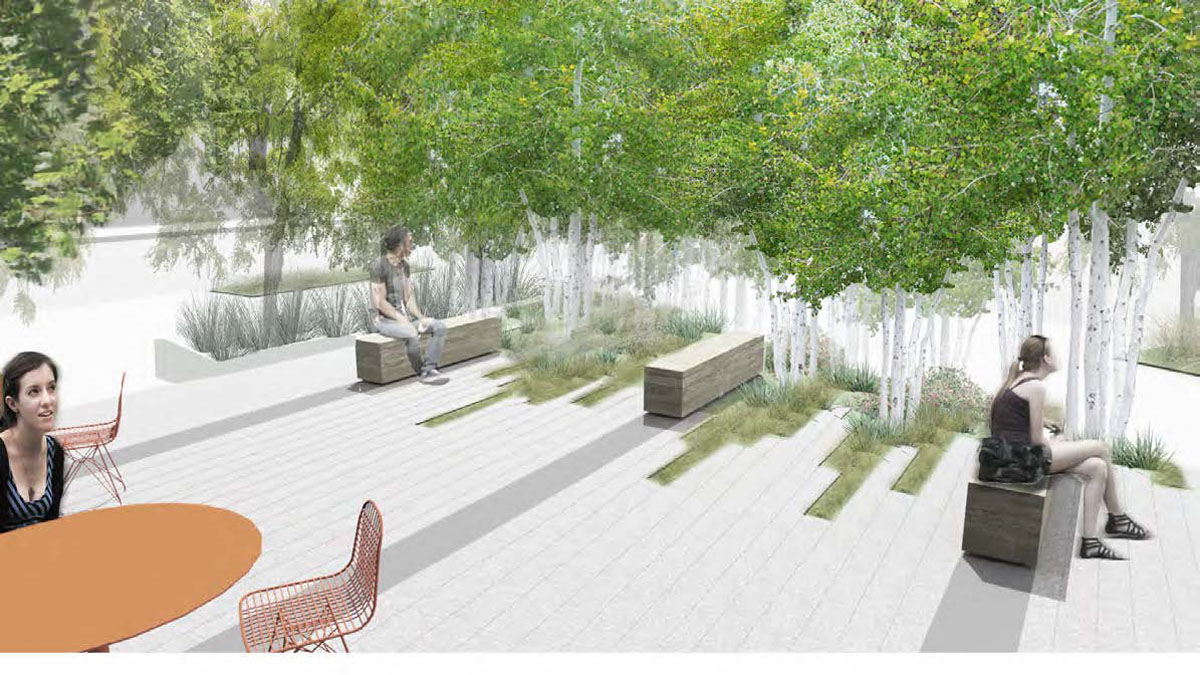 The Design Commission approved [PDF] the building on April 23rd 2015. A building permit is currently under review.
Plans, Elevations and Sections