A Design Review has been scheduled for a 14 story tower planned by developer John Carroll for a site at NW 11th & Hoyt. The Ankrom Moisan designed building will include 102 apartments, with 1,500 sq ft of retail at the ground floor. Parking for 52 vehicles will be provided, most of it in a mechanized parking system. 155 bike parking spaces will be located in the basement. Exterior materials proposed include brick, pre-cast concrete, metal panel, and aluminum storefront and vinyl windows.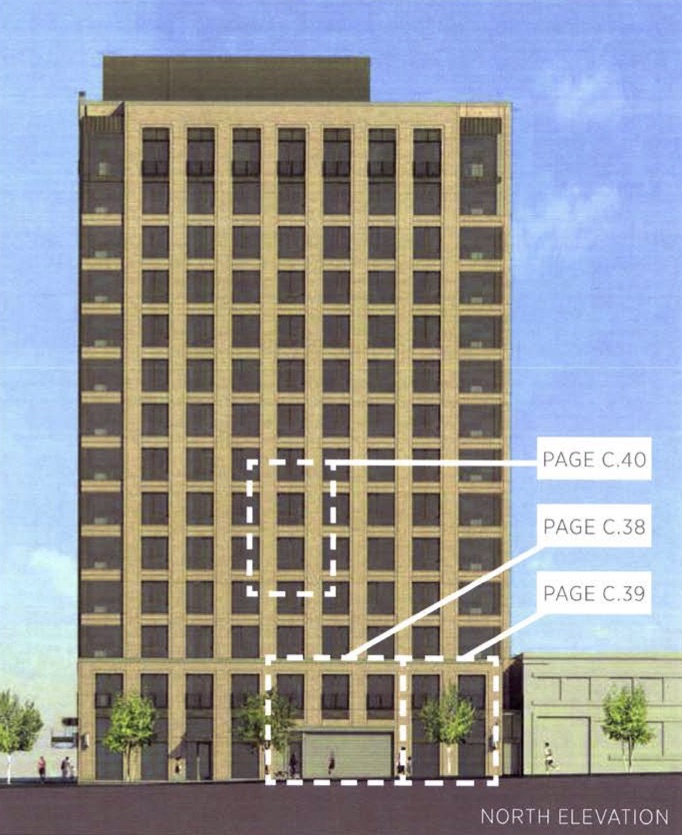 The site at 535 NW 11th Avenue is currently occupied by Jim Stevens Auto Body. The project will utilize some of the allowed Floor Area Ratio of a lot at 530 NW Hoyt, directly across the street.
A Request for Response [PDF] was published on July 16th. A public hearing is currently scheduled for September 10th. A Staff Report and Recommendation to the Design Commission will be published prior to the hearing.
Plans and Elevations