A major renovation of the former home of the Oregonian building at 1320 SW Broadway is about to get underway. Designs for the remodel have been prepared by architects Allied Works for Seattle based developer Urban Renaissance Group, who bought the building earlier this year. When complete the building will offer 165,000 sq ft of rentable office space, as well as up to 5 new ground floor retail spaces. Parking for 68 cars will be provided, 56 of which will be newly added in the basement. 200 "ride in ride out" bike parking spaces will be provided.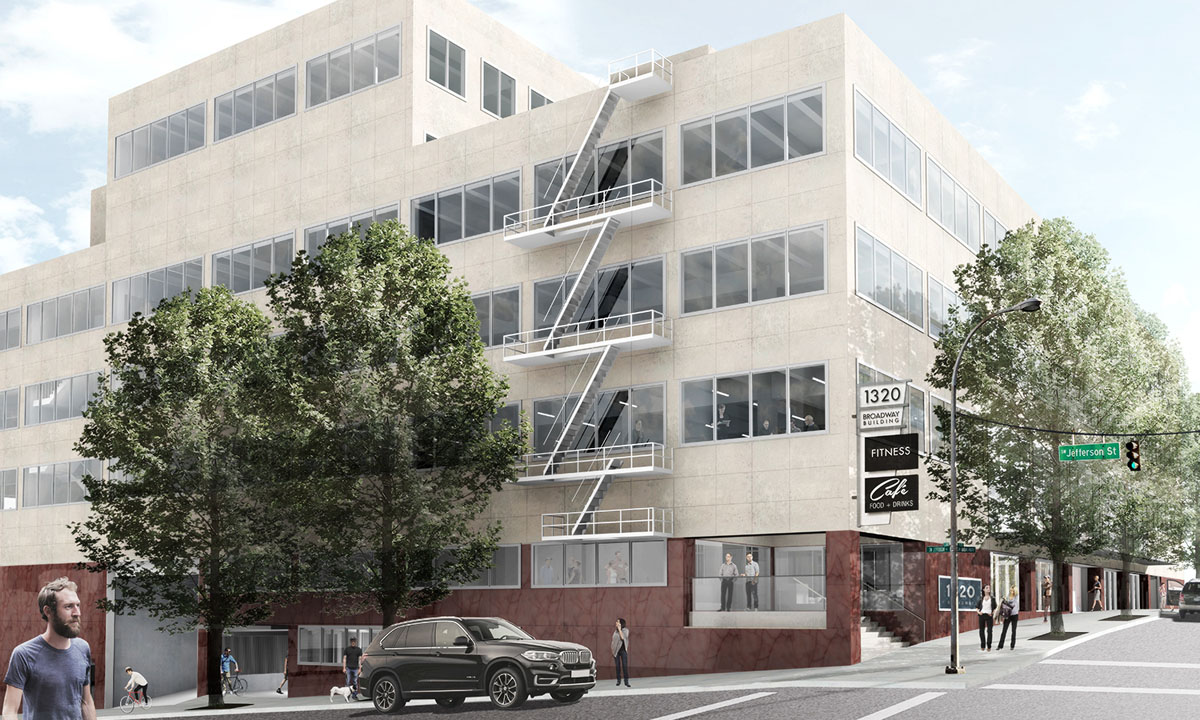 The building was purpose built for the Oregonian in 1948, to a design by noted local architect Pietro Belluschi. In the 1984 Historic Resources Survey the building was identified as not eligible for inclusion on the National Register of Historic Places, though this may reflect the thinking of the era in which the survey was conducted.
Exterior alterations will include adding storefront window and doors systems to allow direct street level access to the new retail units.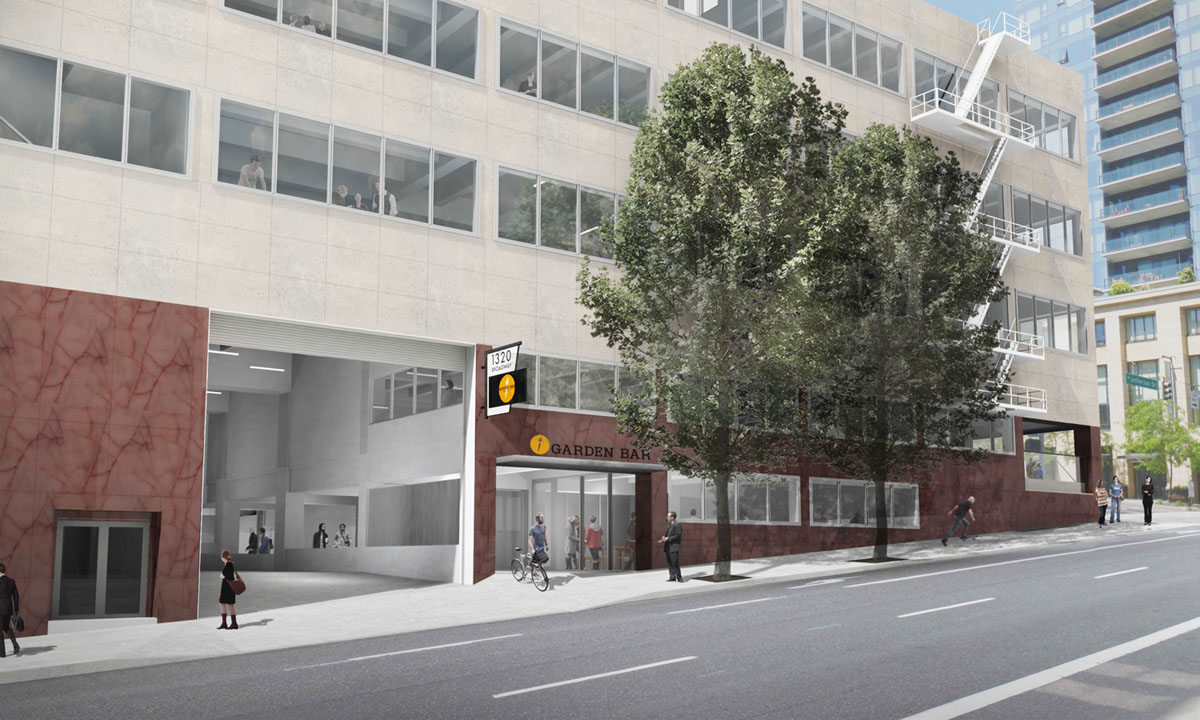 Interior alterations will include the removal of existing dropped ceiling systems, and exposing the original concrete structure. The lobby, the lower level and portions of the fourth floor will have double height areas with 28′ tall ceilings. A common rooftop terrace will be created on the fourth floor mezzanine, and private roof terraces will be available for the use of tenants leasing the fourth and fifth floors.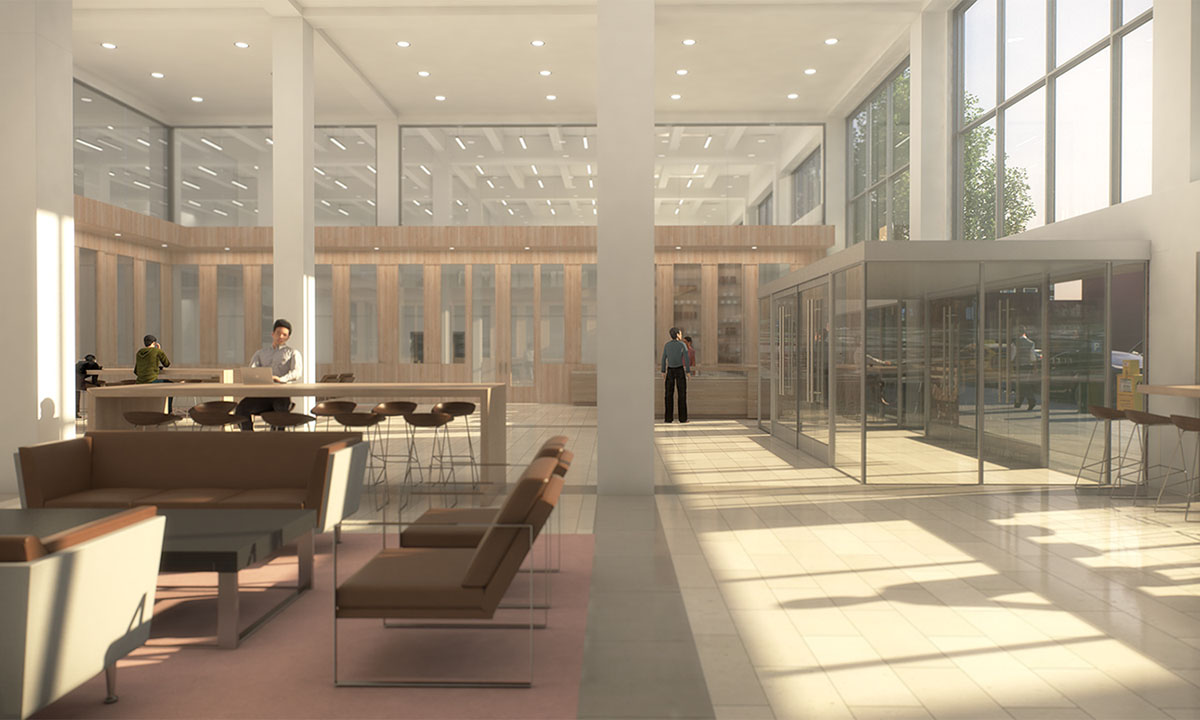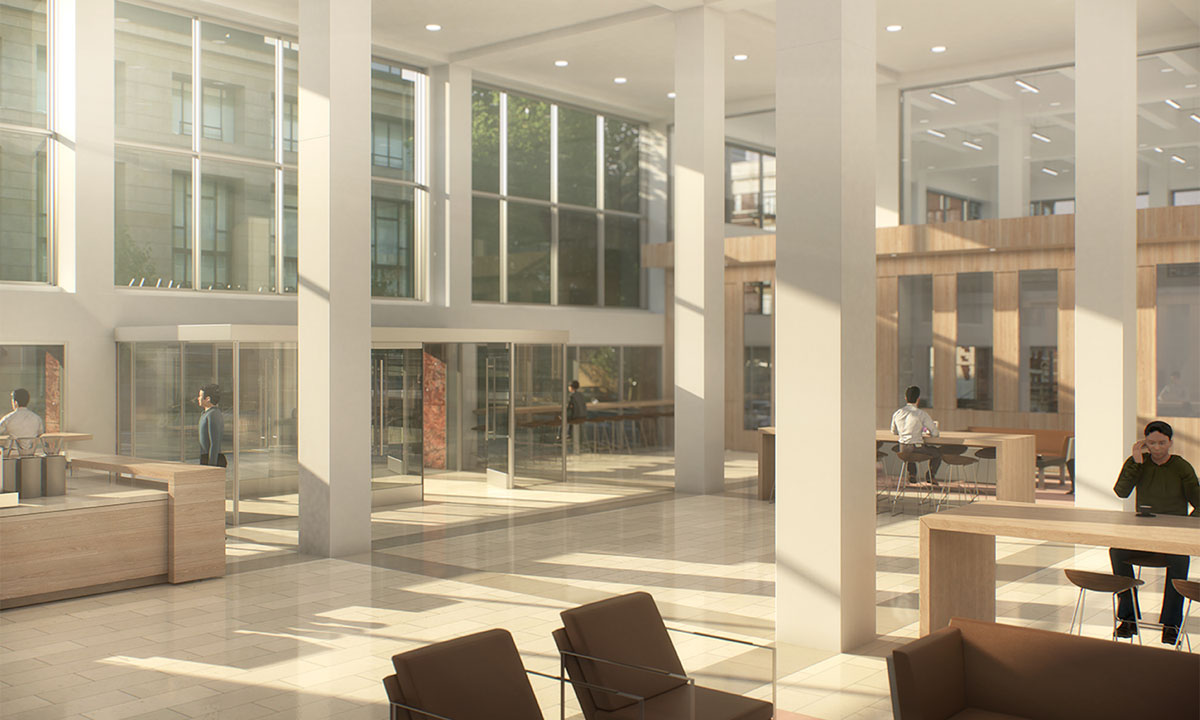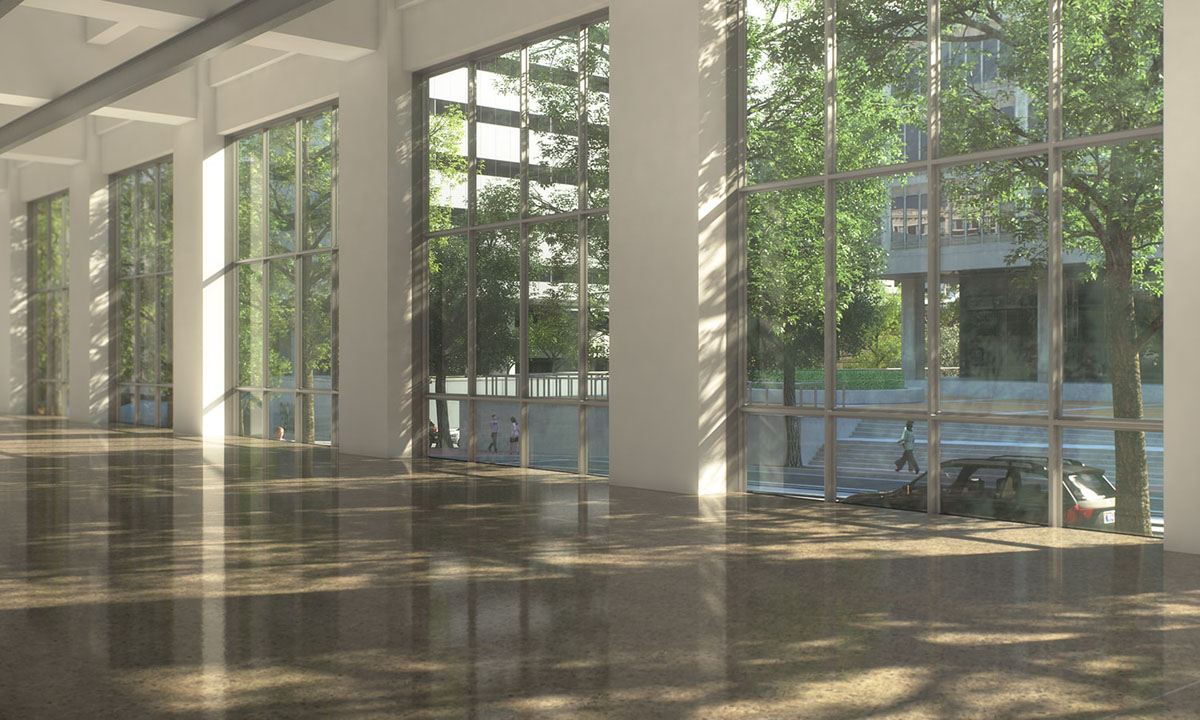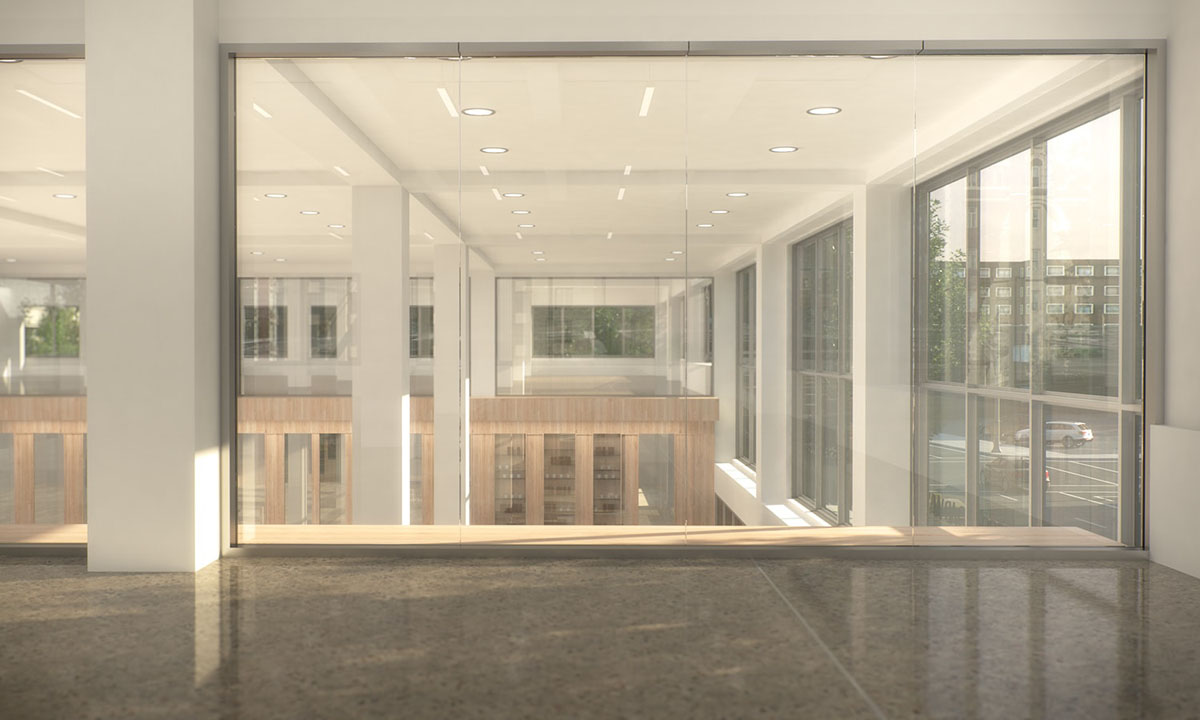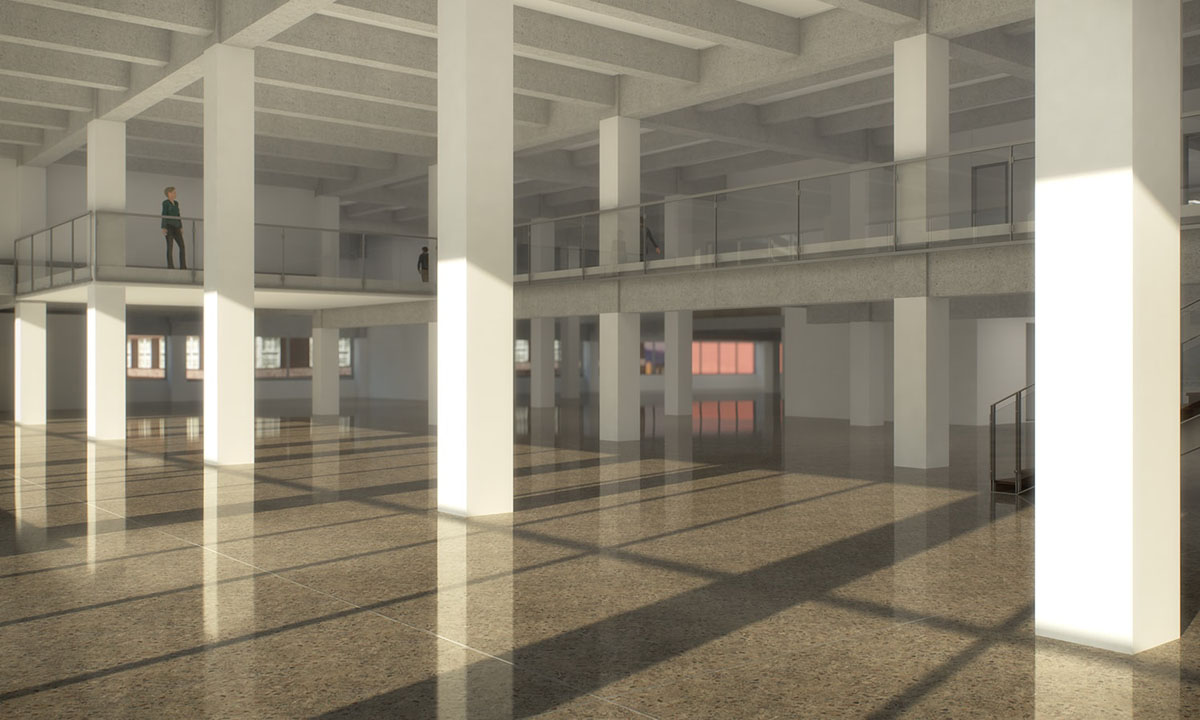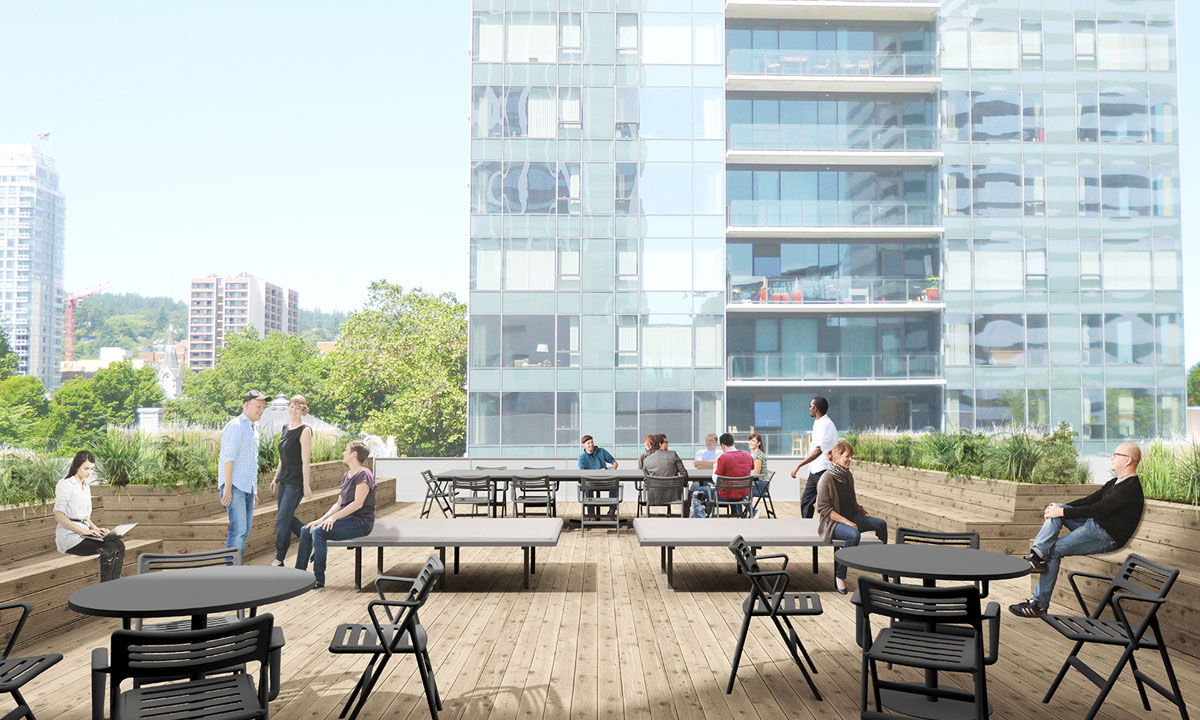 A Type II Design Review for the project is currently pending, and building permits are under review. The building is currently being marketed to potential tenants at www.1320broadway.com, with an expected availability of late 2016.
Plans and Section