The Design Commission has approved 1440 Hoyt, a major expansion and remodel of the former Premier Press building in the Pearl District. The project by Holst Architecture for Meriwether Partners will add four floors of heavy timber framed office space to an existing two story warehouse building, and convert an existing single story building to an office or retail use. The adaptive reuse project will create 75,000 sq ft of Class A office space and offer 125 bike parking spaces. Roof decks at the 2nd and 6th levels will be provided for the use of office tenants.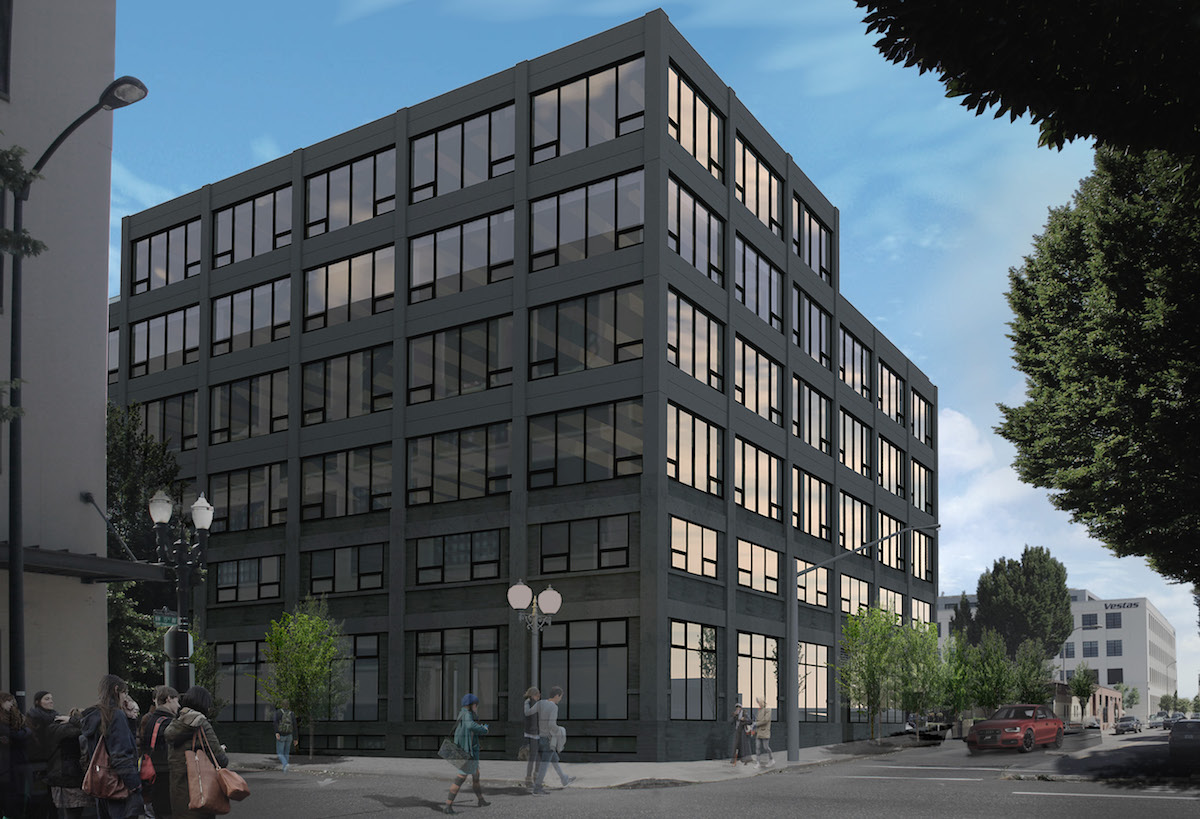 The project will incorporate two buildings on the northern half of the block bound by NW Hoyt, 15th, Glisan and 14th. The two story west building was built in 1914, while the single story east building was built in 1937. The buildings were most recently occupied by Premier Press, who have since moved their operations to Swan Island. Both buildings will receive a seismic upgrade as part of the redevelopment.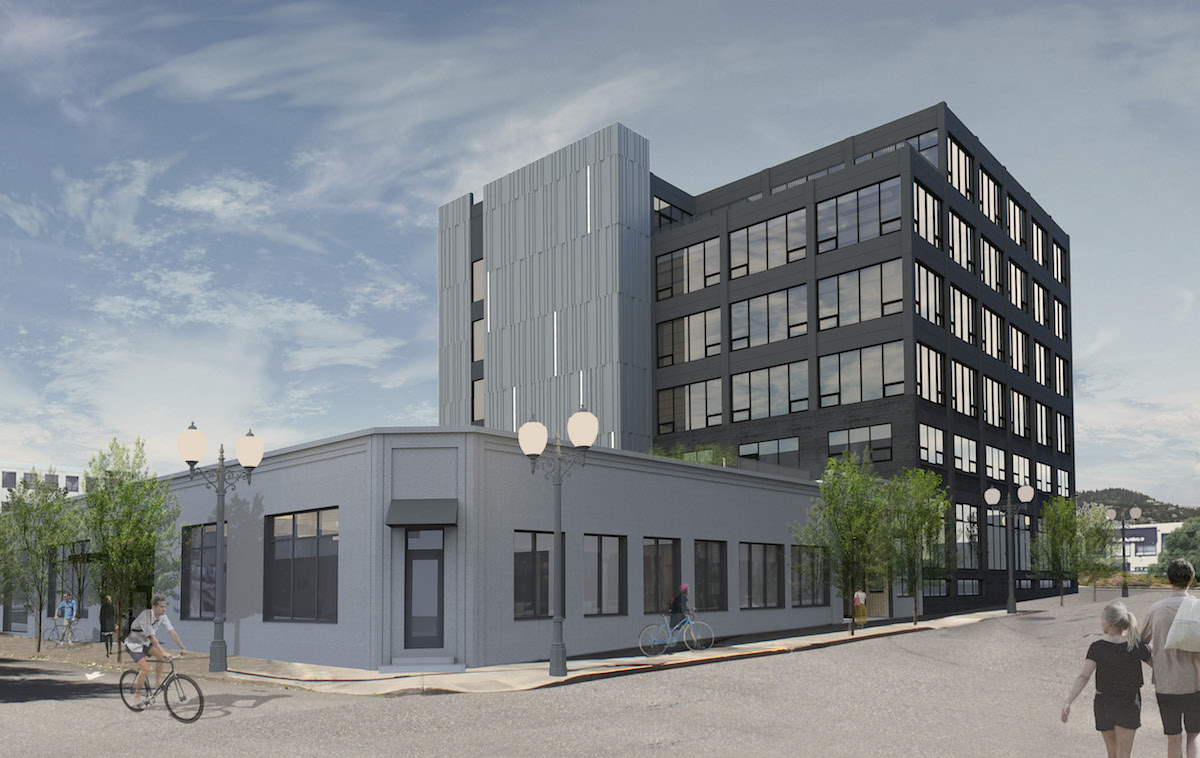 The exterior primary material for the 4 story addition will be an acrylic plaster system with a charcoal gray color. Beneath it the existing concrete at NW 15th and Hoyt will be repainted in a charcoal gray color. The existing single story building will receive a new coat of plaster with a medium gray color. A new stair and elevator core will be clad in a profiled metal panel in a medium gray color. Both the new and existing portions of the project will have aluminum windows. New openings will be introduced to the existing buildings, and many of the existing window openings will be made larger.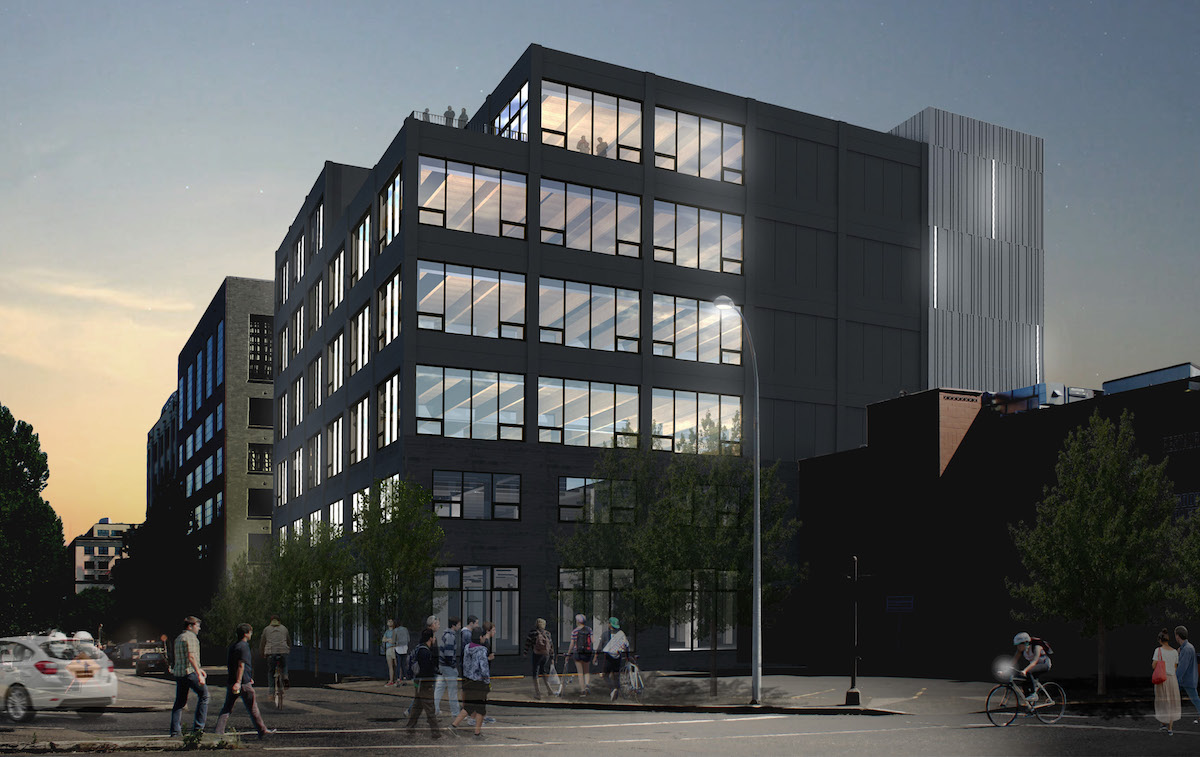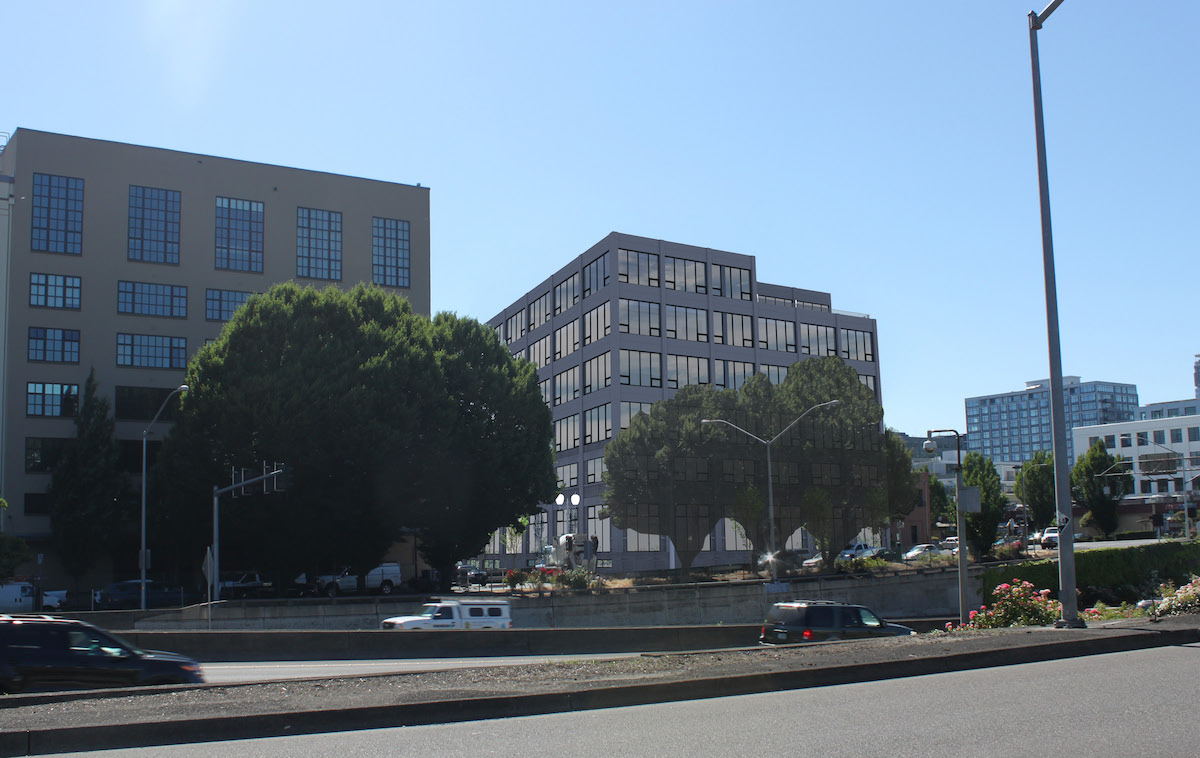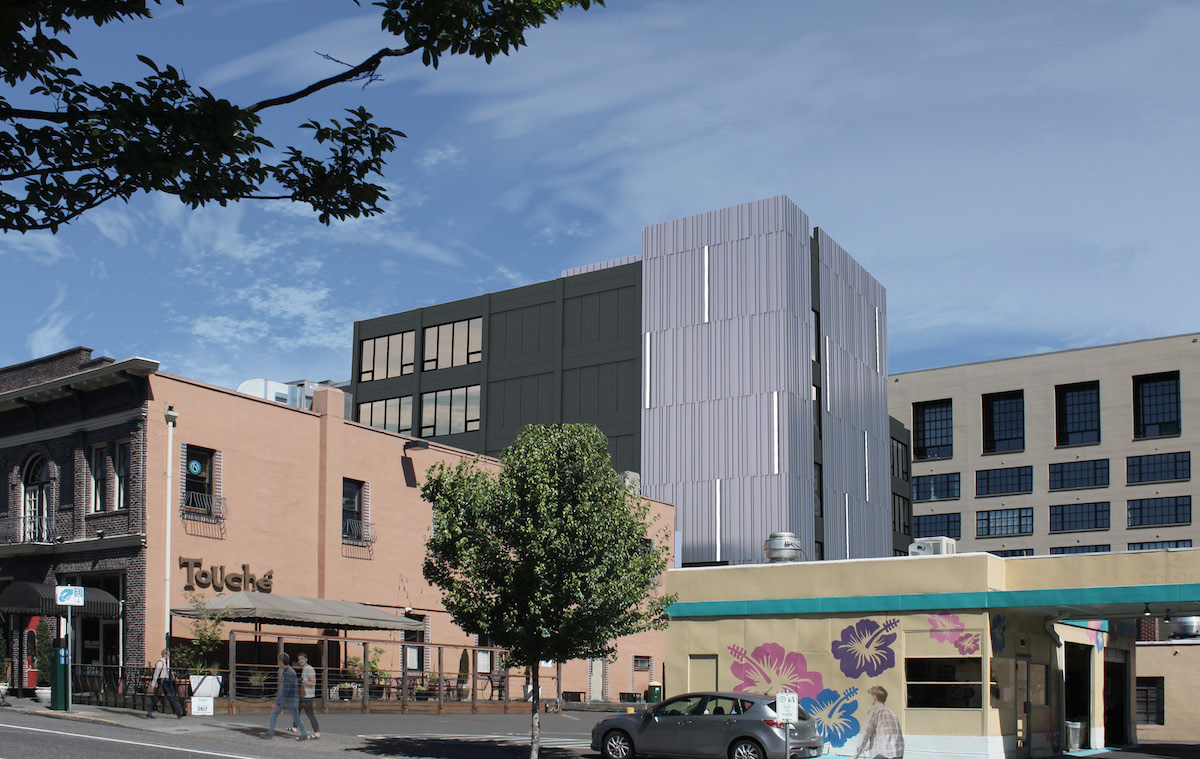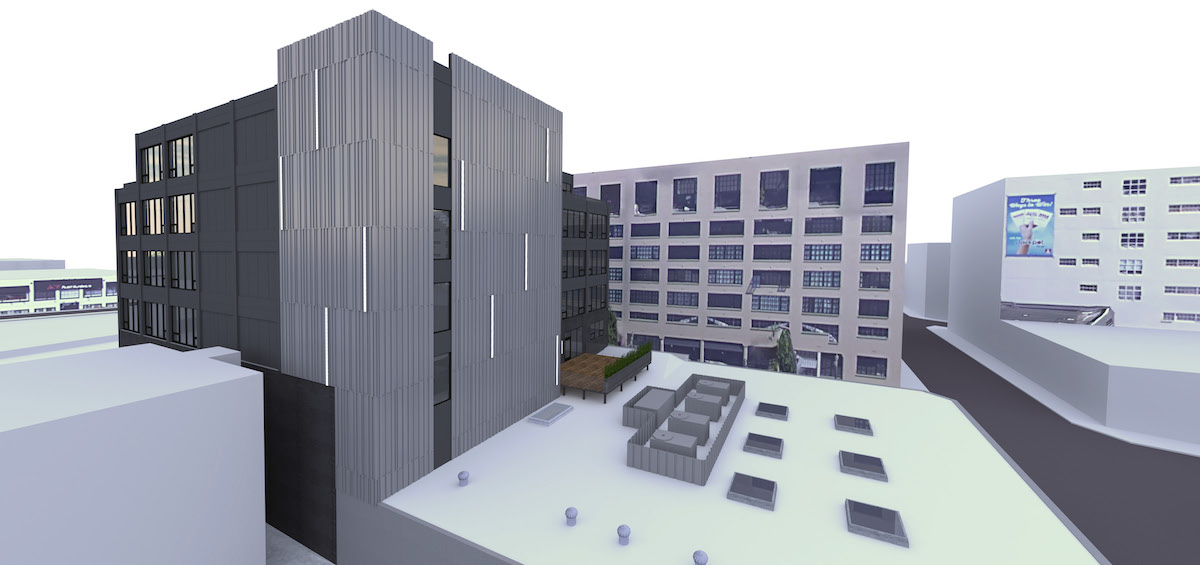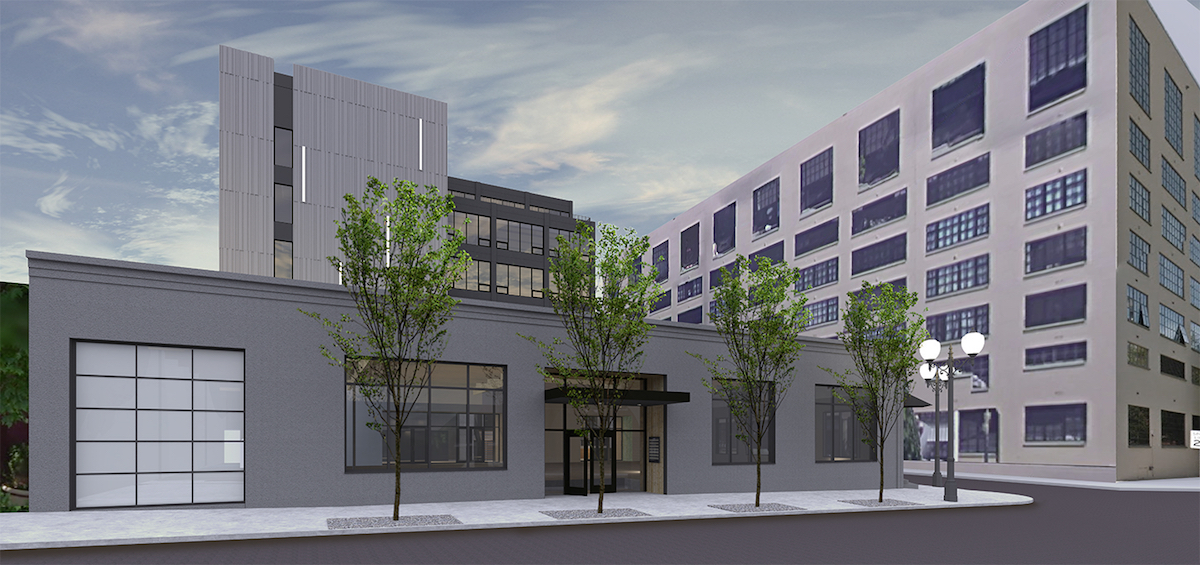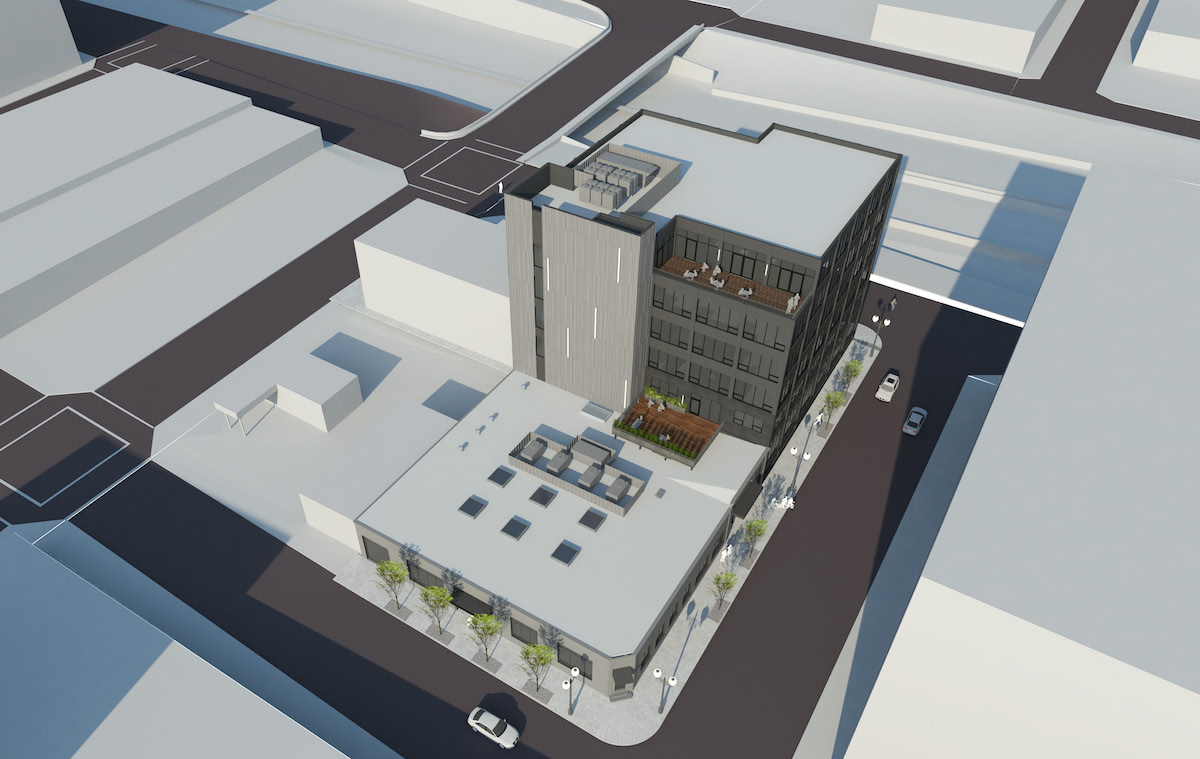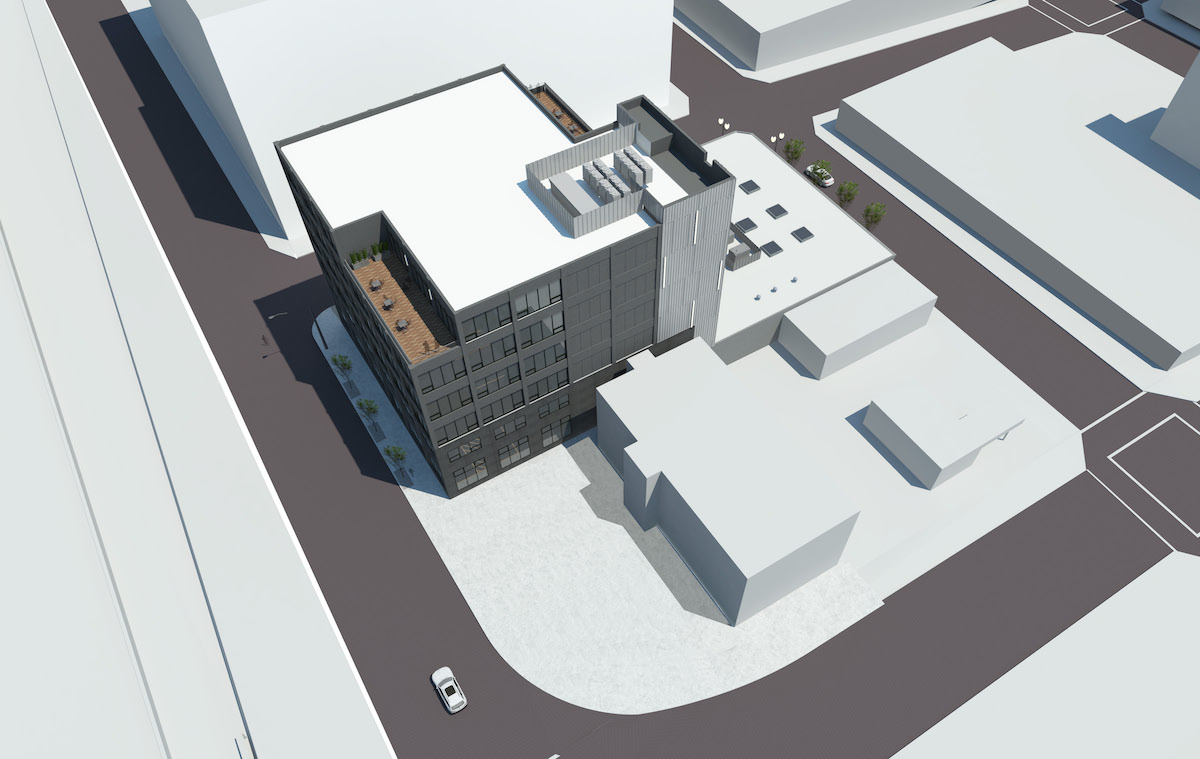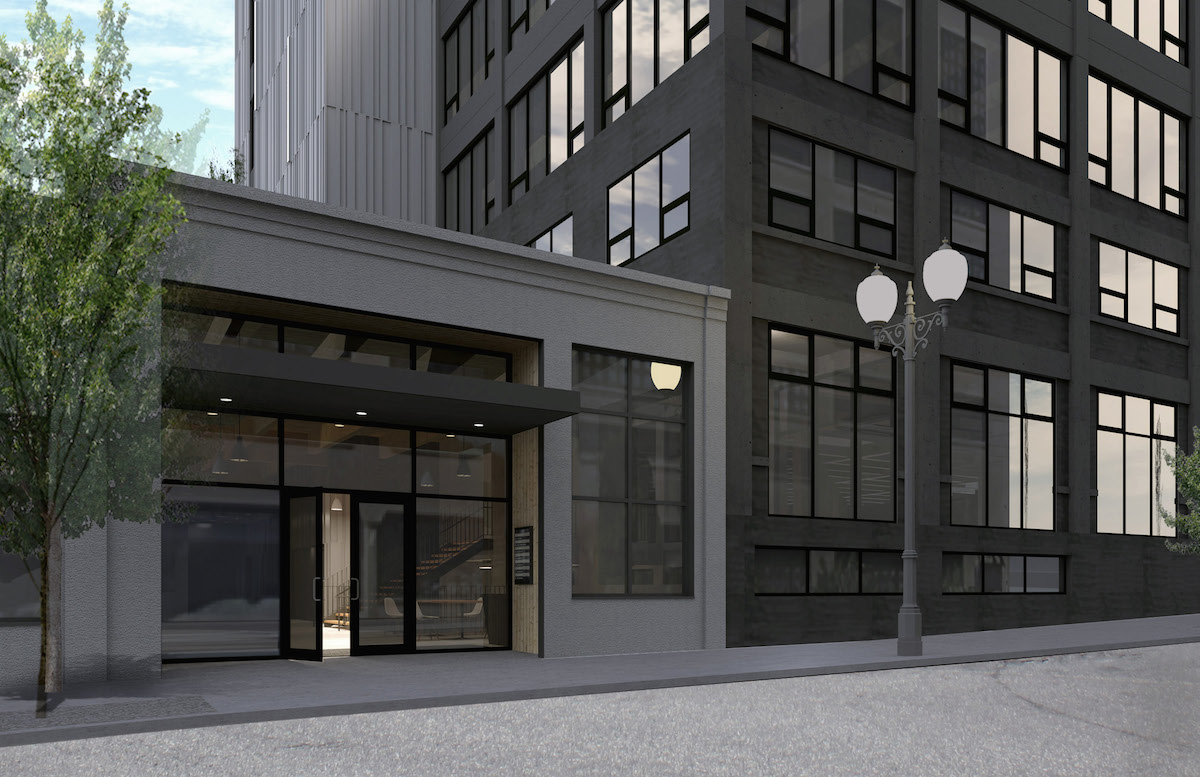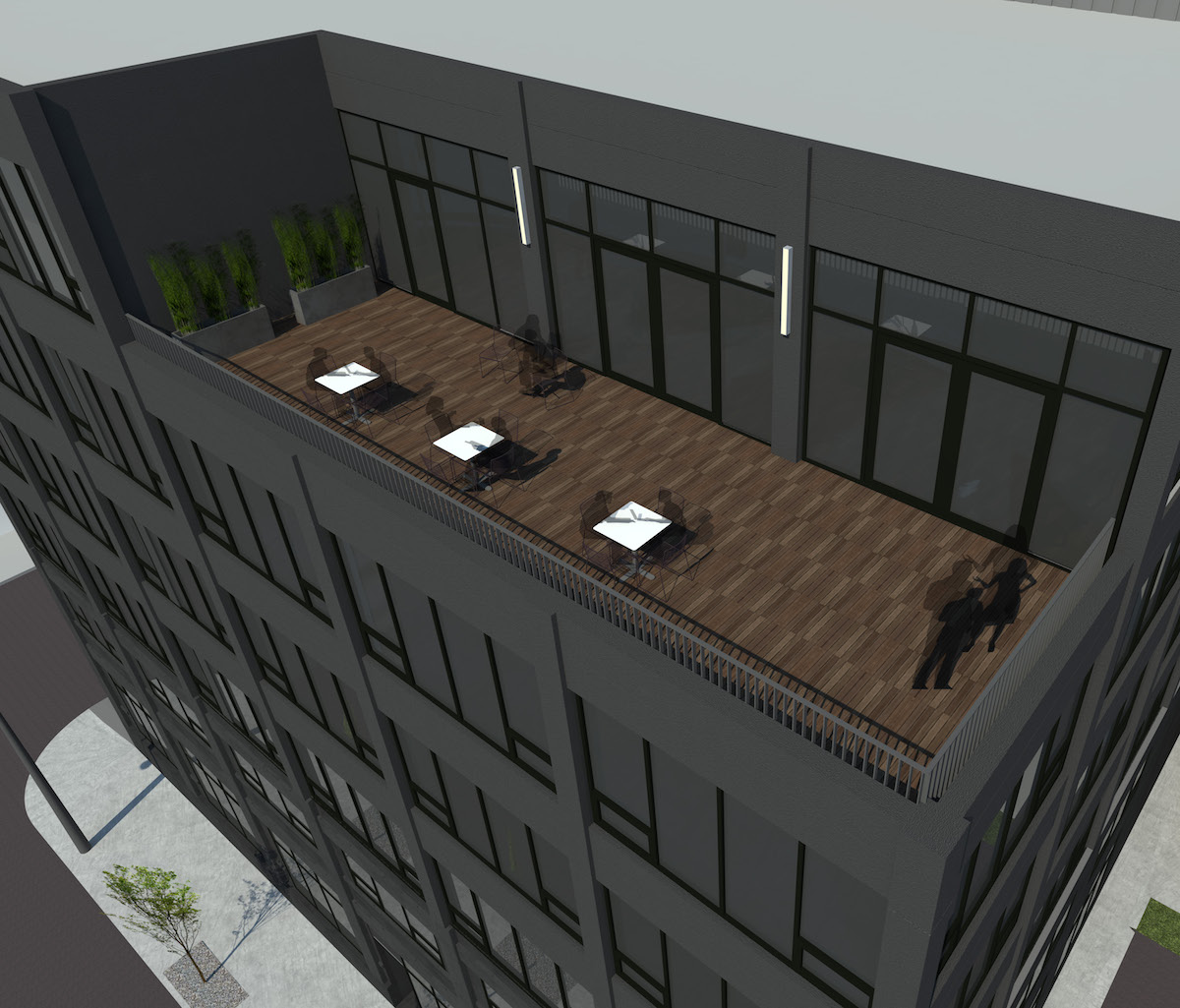 The project was approved after two public hearings, held on the 1st and 22nd of October 2015. The project received strong and unanimous support from the Design Commission at the first hearing, however the hearing was continued at the request of a neighbor who had concerns about how loading for the building would be handled. With a Staff Report [PDF] recommending approval, the project was approved by a 5-0 vote at its second hearing.
Building permits are now under review for the project. 1440 Hoyt is currently being leased at www.1440hoyt.com.
Plans and Elevations