Woofter Architecture and Sink Combs Dethlefs Architects have gone before the Design Commission with proposals for the Portland State University Viking Pavilion. The project will create a new multi-purpose arena with seating for 3,500 people in the heart of the PSU Campus. As reported in March of this year, the building will also be used by OHSU, who are contributing part of the funding. Other functions to be located in the building include new classroom space, offices, a cafe and a student lounge.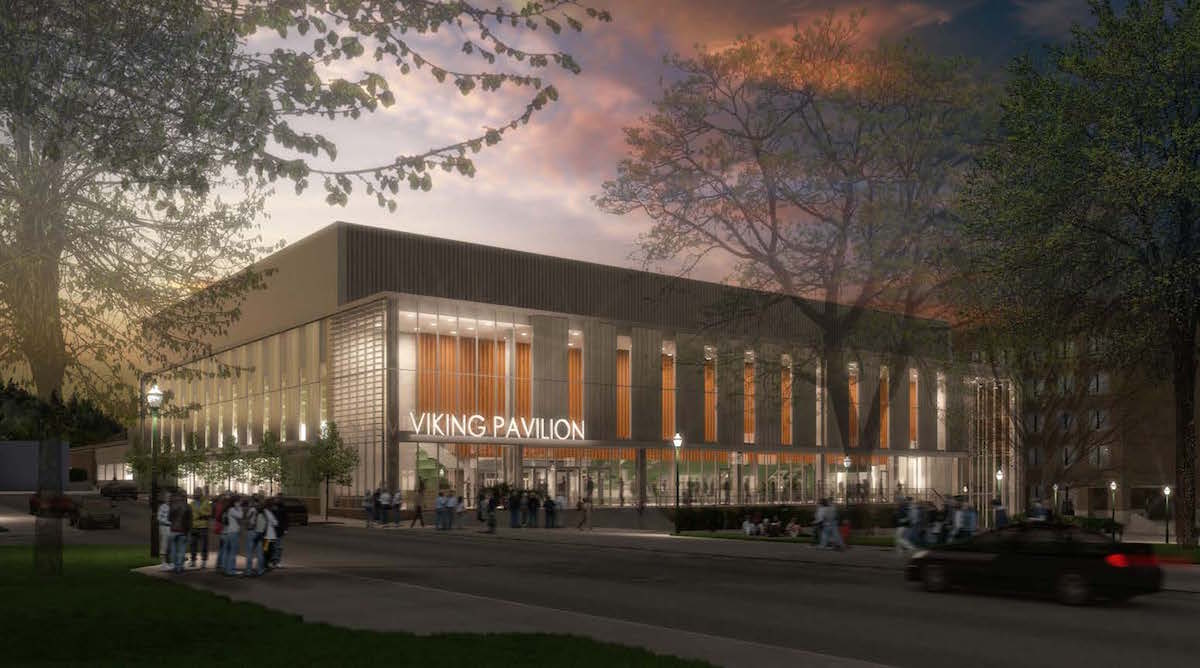 The site for the PSU Viking Pavilion is the existing Peter Stott center, which was built in 1967 to designs by the firm now known as ZGF. Although portions of the existing structure will be used, the project will essentially result in the rebuilding of the eastern half of the building. More minor alterations will be made to the western half of the building, where existing athletics functions will be retained.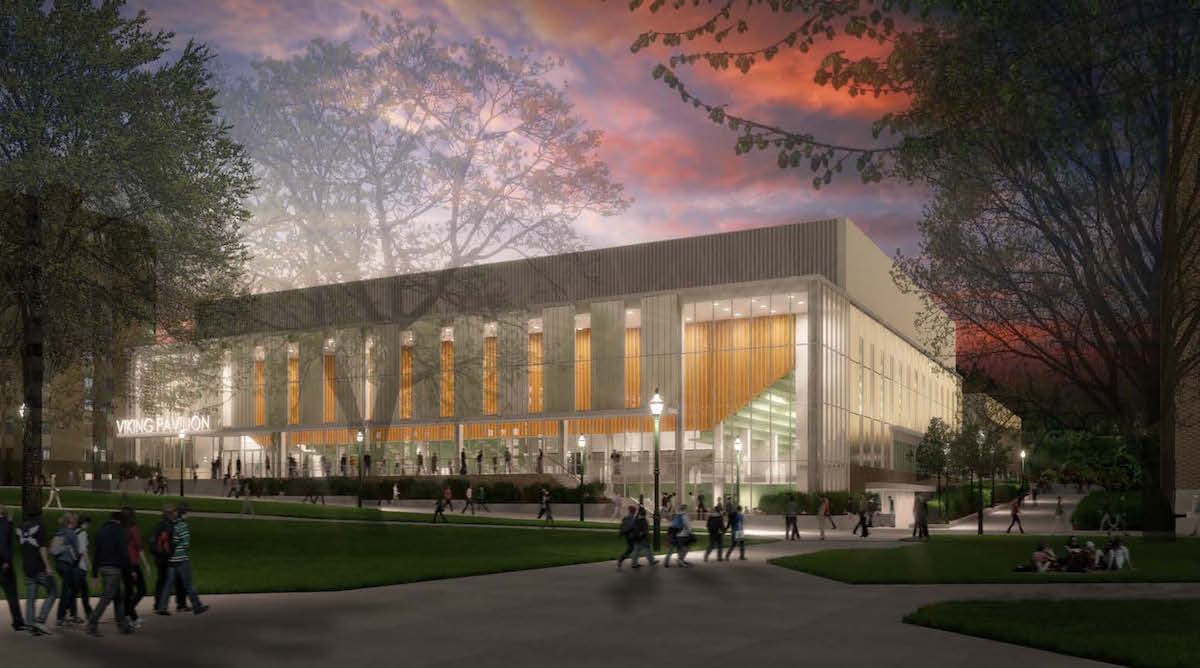 Proposed materials for the project include pleated and folded metal panels, storefront and curtainwall glazing, cast in place concrete, and brick veneer. The transparent exterior will allow for views of the arena from the building's exterior, similar to Veteran's Memorial Coliseum.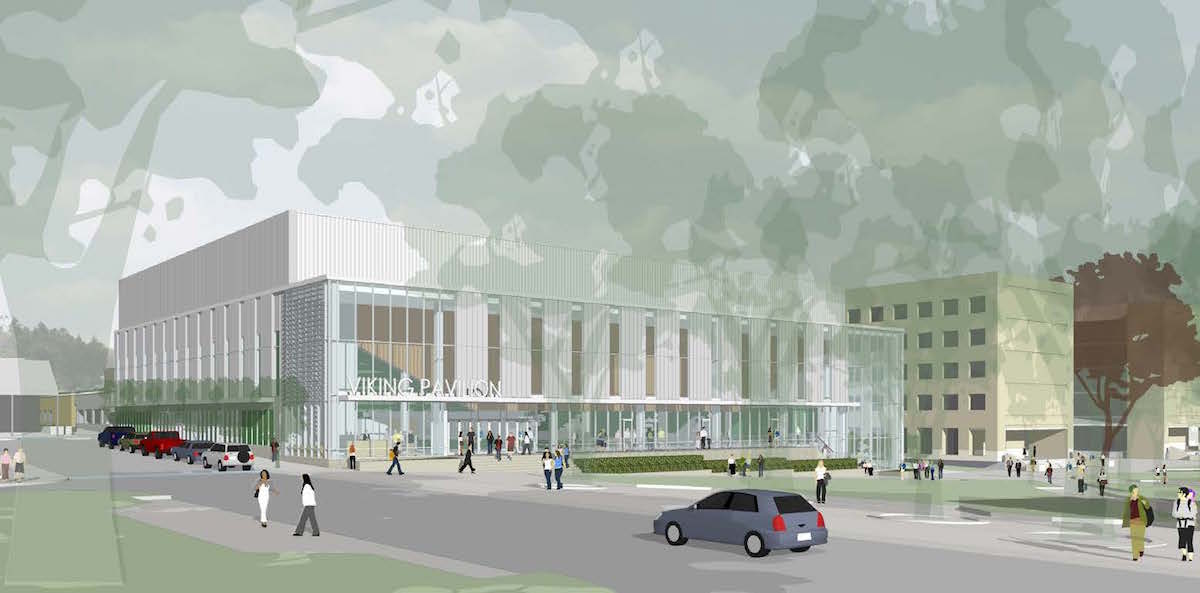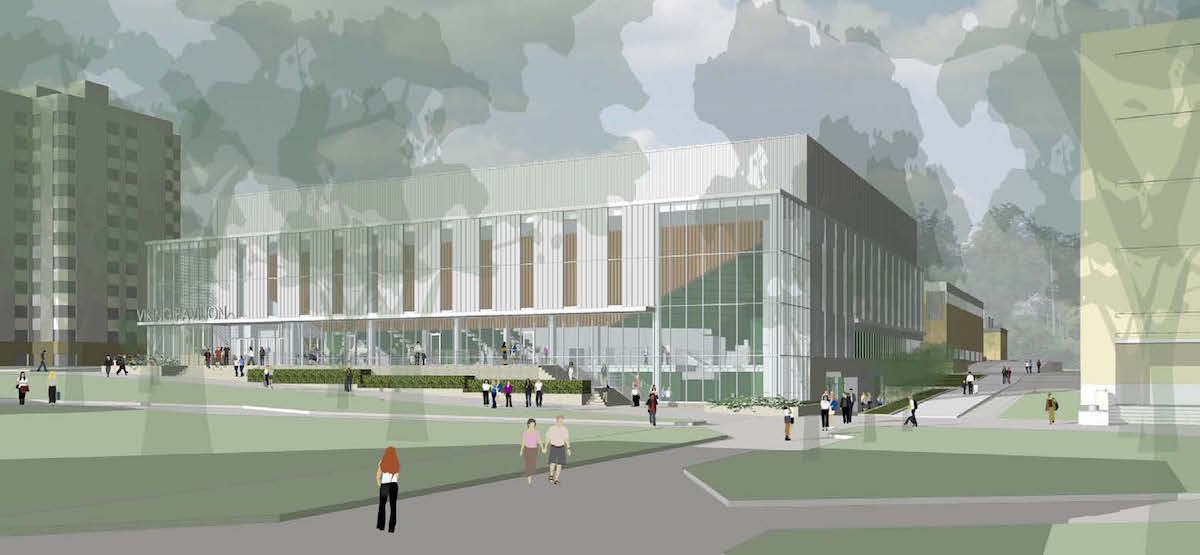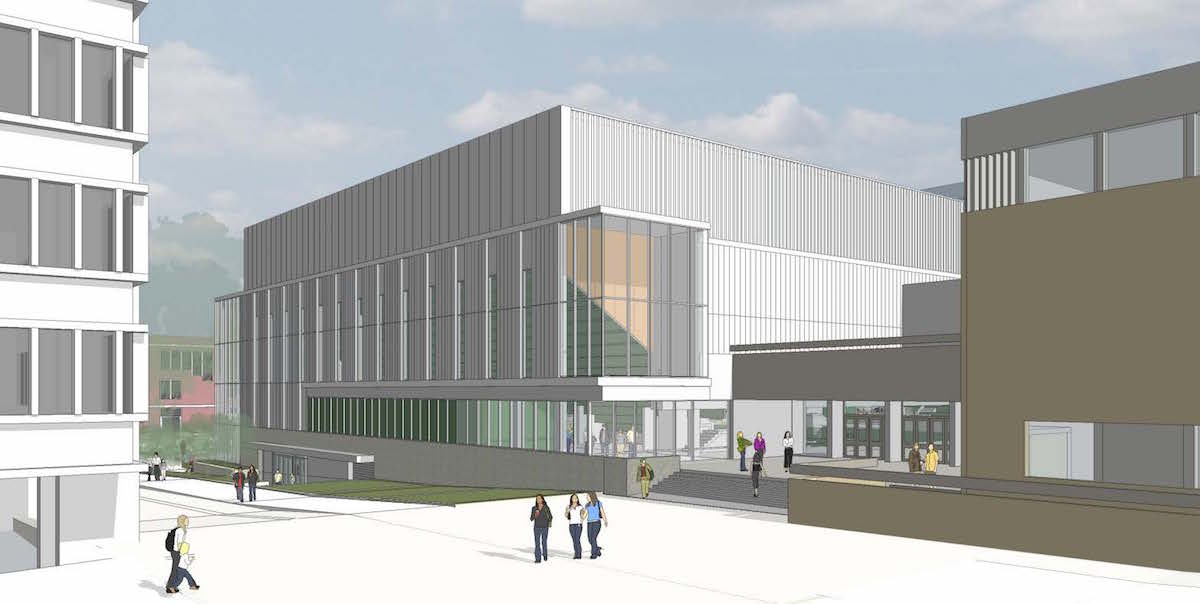 A memo [PDF] to the Design Commission, published before the November 12th advisory hearing, outlined potential areas for discussion including: the design of the frontages on SW Park and Hall; the presence of the loading space adjacent to SW Hall; the size of the signage facing the Park Blocks; and the materials chosen. The Commission was generally very supportive of the project, noting that it will be a major improvement over the existing building. Questions were asked about whether the facade facing the Park Blocks could be more transparent and use less metal, as well as whether landscaping is needed between the pedestrian trail and the new building, given that the Park Blocks already provide a large amount of landscaping. The Commission expressed concern about the size of the illuminated sign, which is larger than normally allowed by Portland's Sign Code. The amount of inactive program placed on the north side of the building, resulting in opaque glass, was a further area of discussion.
The project will be required to go through a Type III Design Review with public hearings before the Design Commission.
Plans, Elevations and Sections