This post is the second in a series on Oregon Square, focusing on Block 91. See also Part I about the urban design and landscaping, Part II about Block 91, Part III about Block 102 and Part V about Block 103.
Rising to a height of 244′-8″, Block 90 will be the second tallest of the four buildings planned for American Assets Trust's Oregon Square development. The 21 story tower will include 274 residential units and over 14,000 sq ft of ground floor retail. A rooftop terrace will be located on top of the podium form at the 6th floor. The entire 21st floor will be dedicated to amenity functions, including a community room, spa, fitness center, yoga room, private dining room and an exterior terrace. The architects for the project are GBD Architects, who are working with PLACE for the landscape design.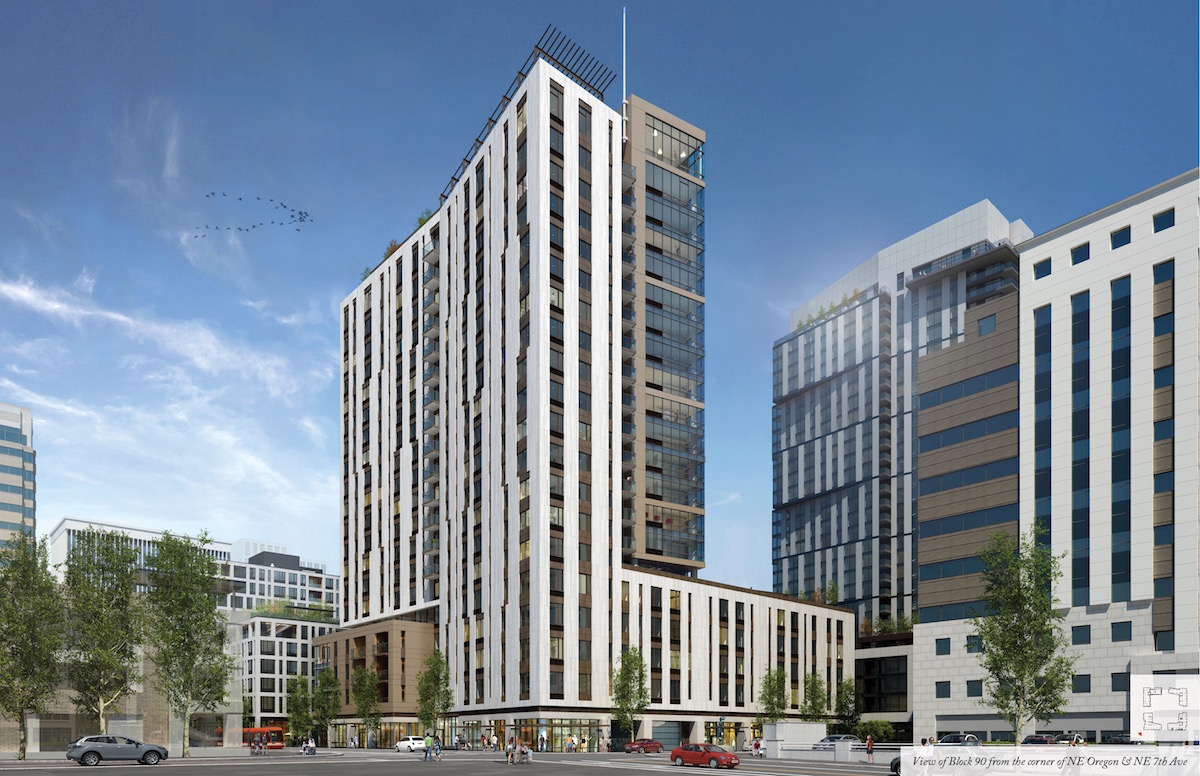 Block 90 is located at the southwest corner of the development, directly to the north of the Oregon State Office Building. An existing building, built by the Lloyd Corporation in 1947, is currently located on the site.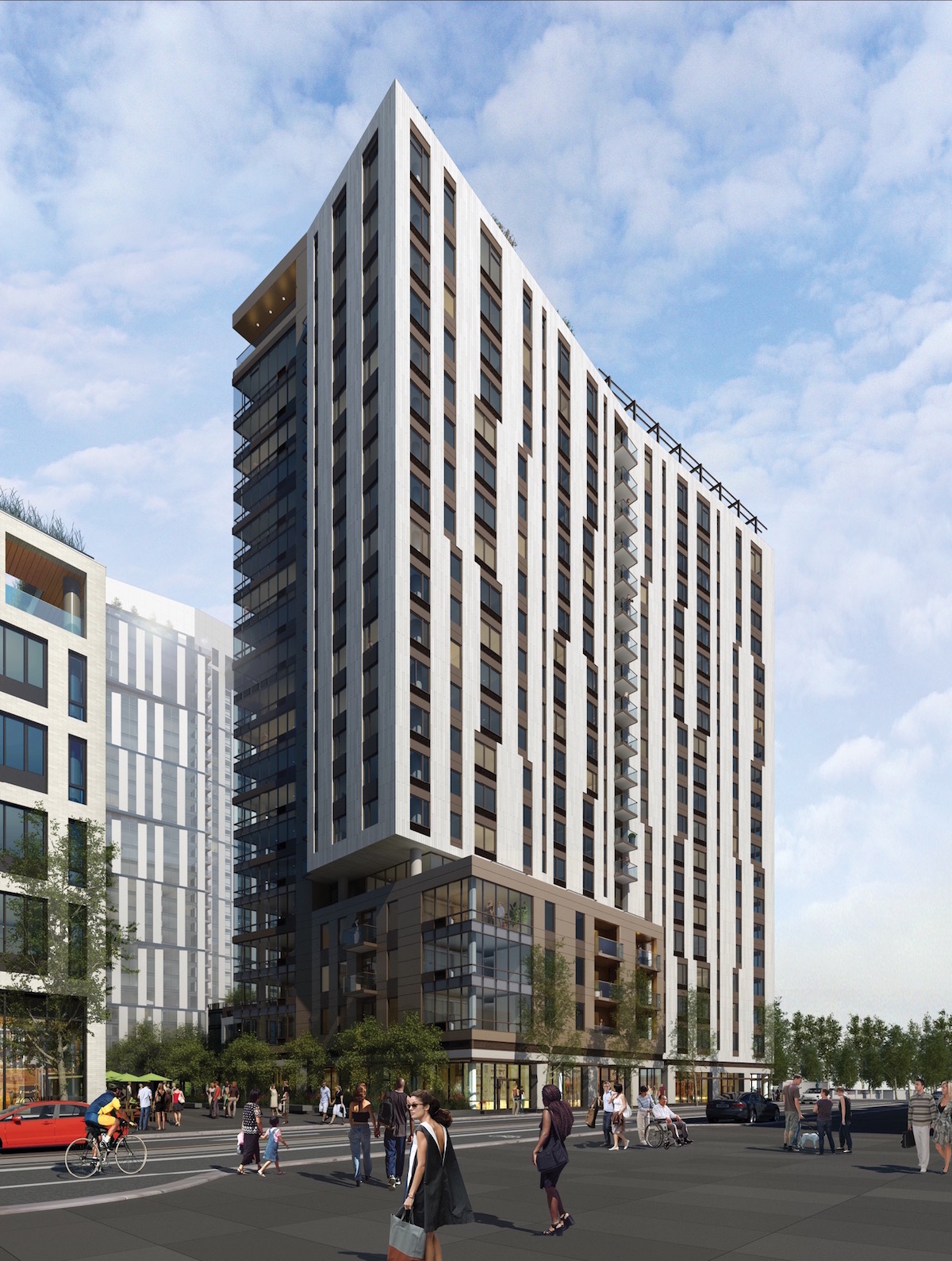 In a similar move to the one employed at Block 102, Block 90 is arranged as two interlocking forms: one dark; and one light. The primary material for the dark portion will be a bronze metal panel, while the lighter portion will use white Glass fiber reinforced concrete (GFRC) panels. Both aluminum curtainwall glazing and aluminum punched windows will be used.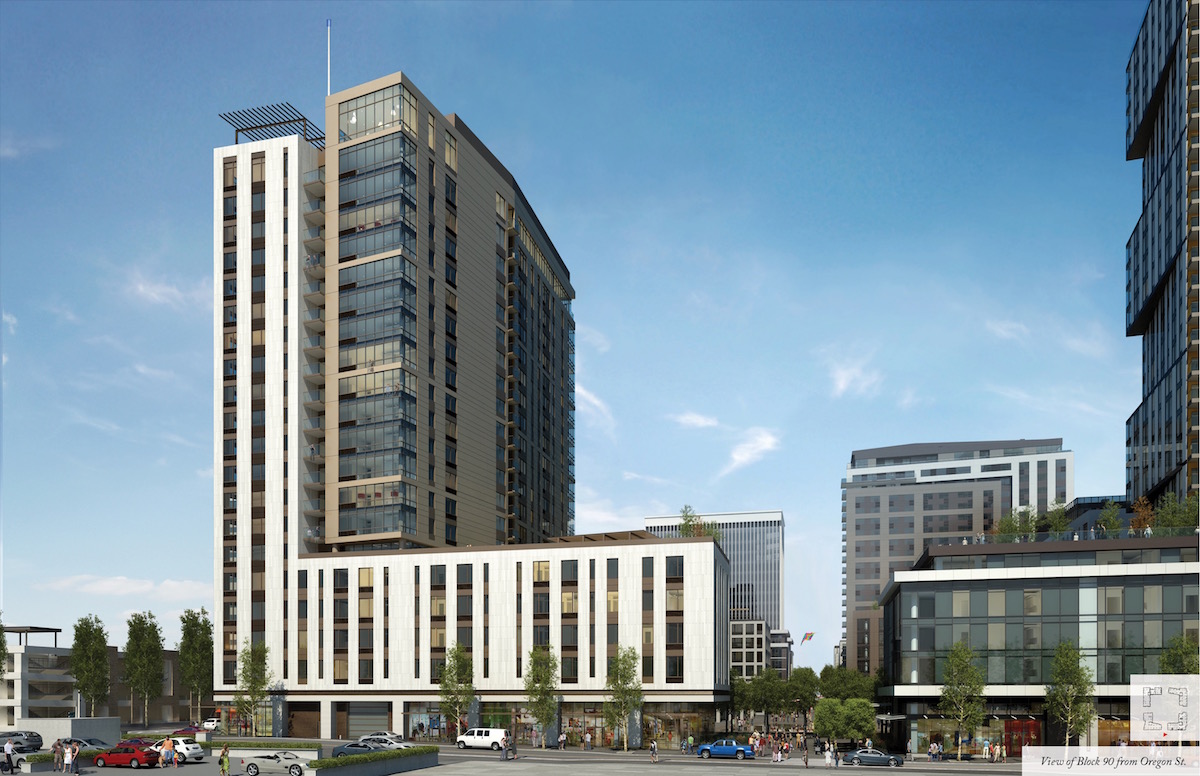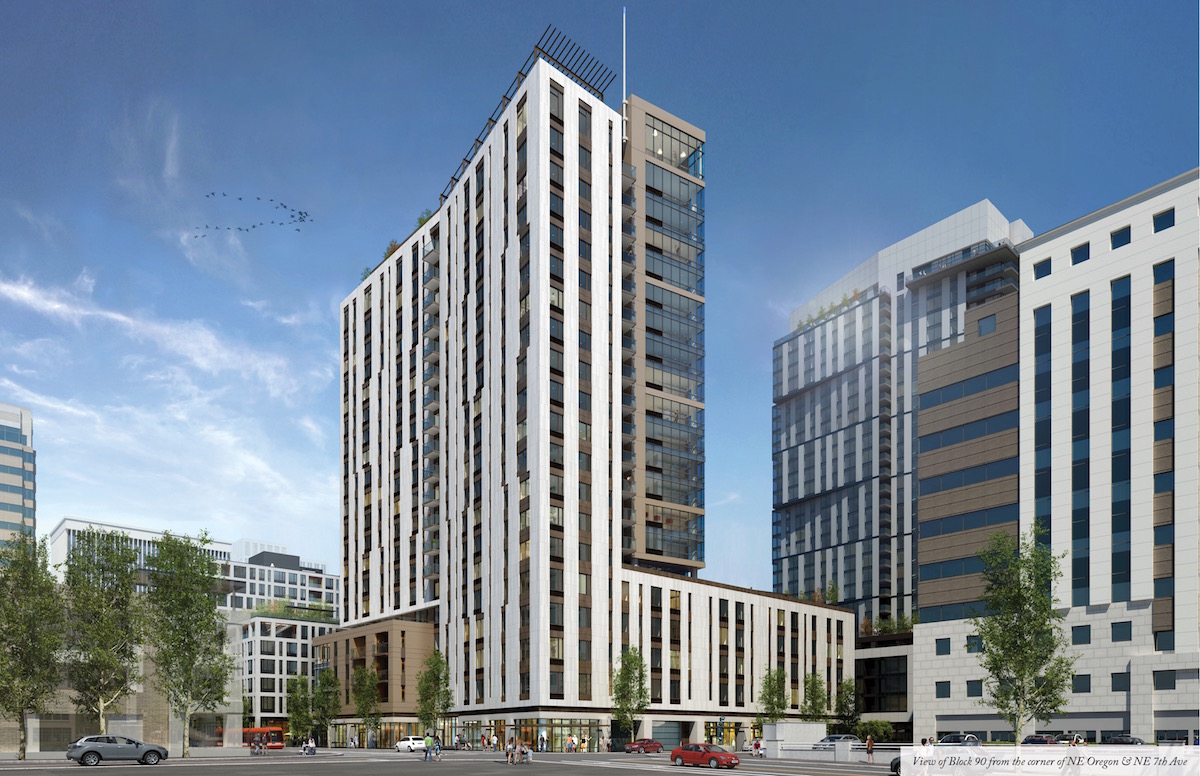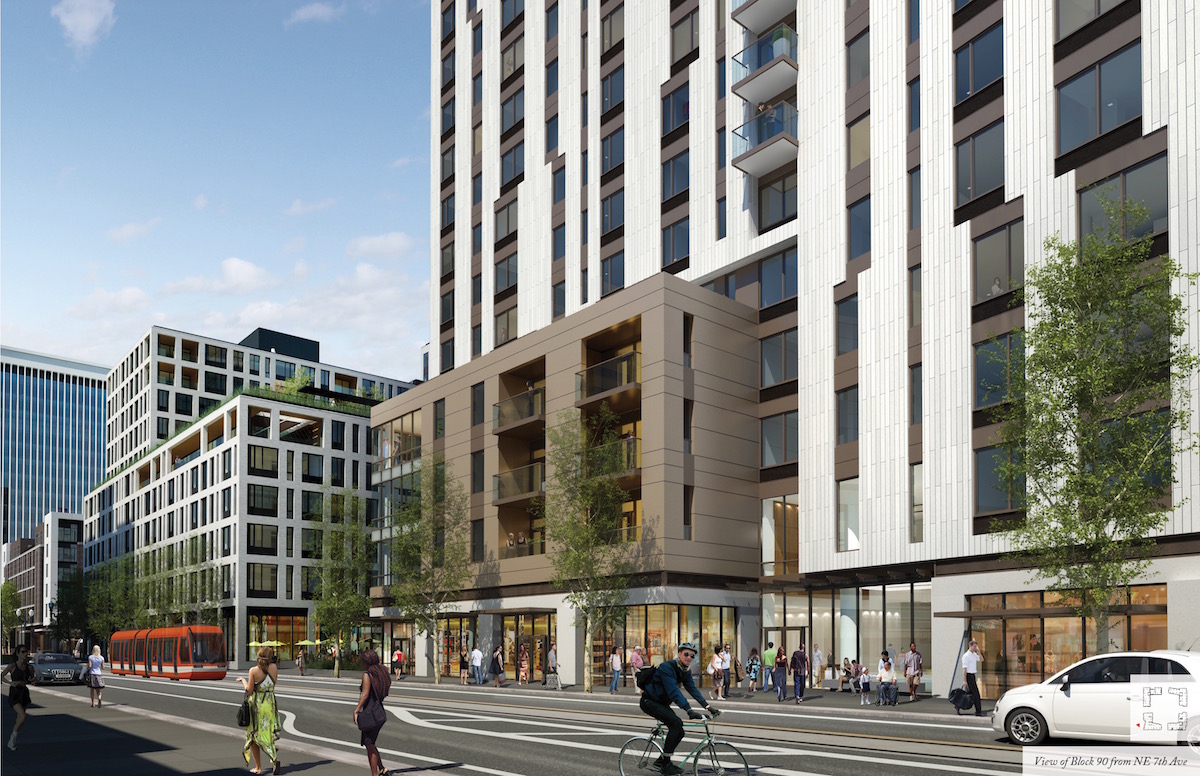 Block 90 was approved as part of the entire development at the November 5th 2015 meeting of the Design Commission. As noted in the Final Findings and Decision By The Design Commission [PDF], changes made to the building since the first and second Design Review hearings included simplification and unification of the facade patterns, the introduction of additional curtainwall glazing on the east elevation, and the addition of 2′ of height at the ground level.
Building permits will need to be obtained before construction work can begin.
Plans, Elevations and Sections