YBA Architects have presented early designs for North 18 to the Design Commission. The proposed mixed use building would include 109 residential apartment units, 6 townhomes and approximately 4,430 sq ft of retail.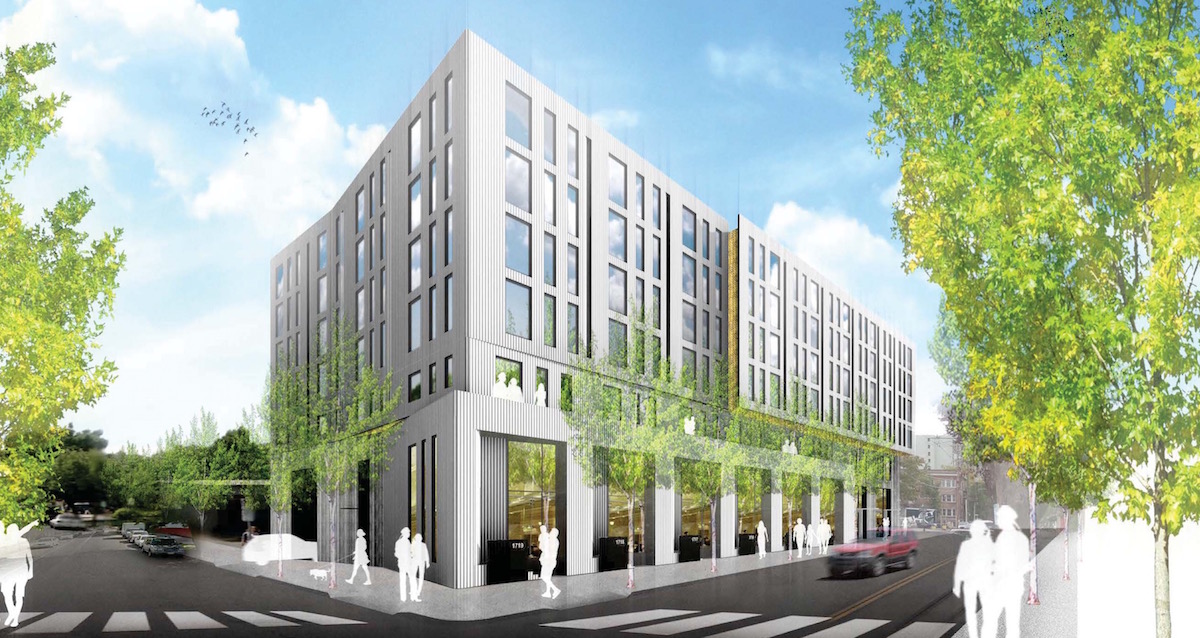 The half block site between NW 17th and 18th Avenues faces onto NW Northrup St. Two low rise buildings, dating from 1947 and 1995, are currently located on the site. The buildings are occupied by the Hirschberger sheet metal company, who are a financial partner in the project.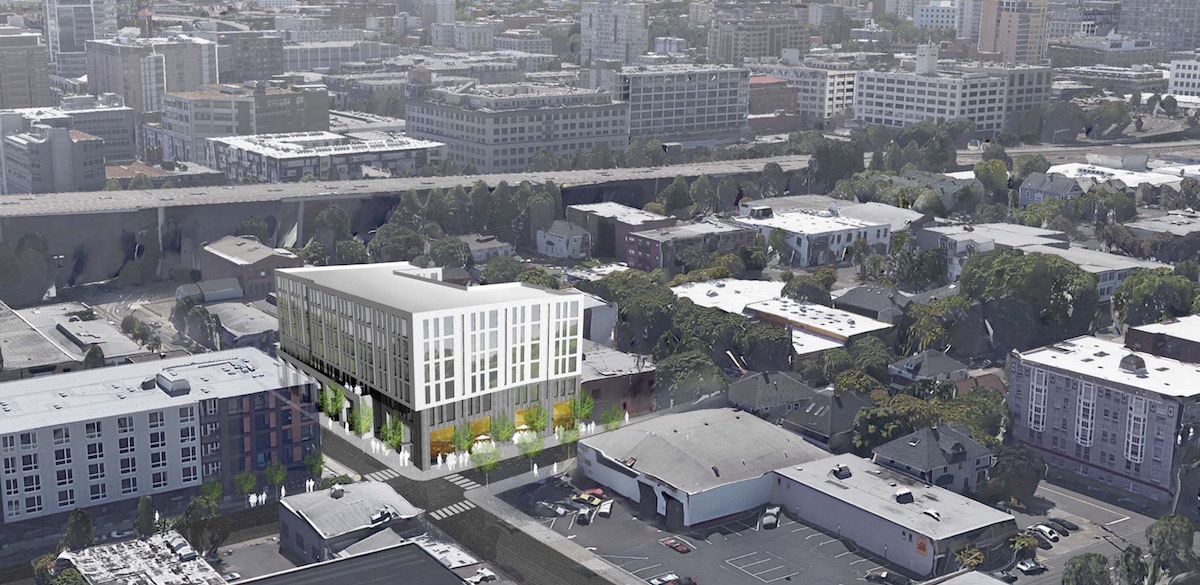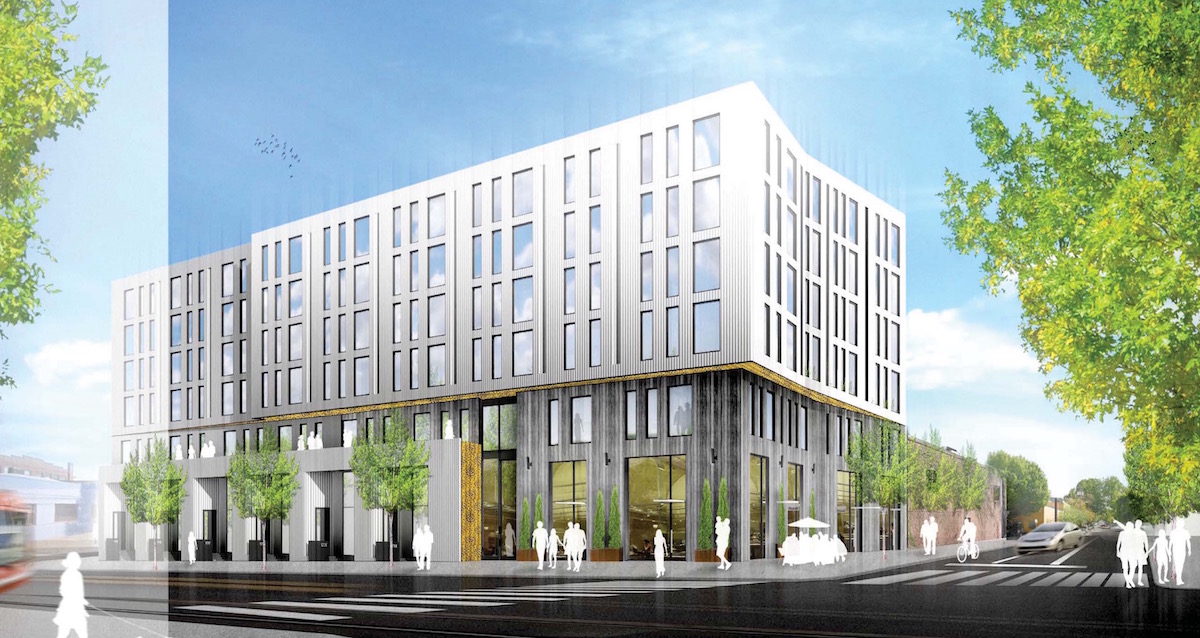 The primary material for the building would be folded sheet metal panels, in reference to the history of sheet metal production on the site.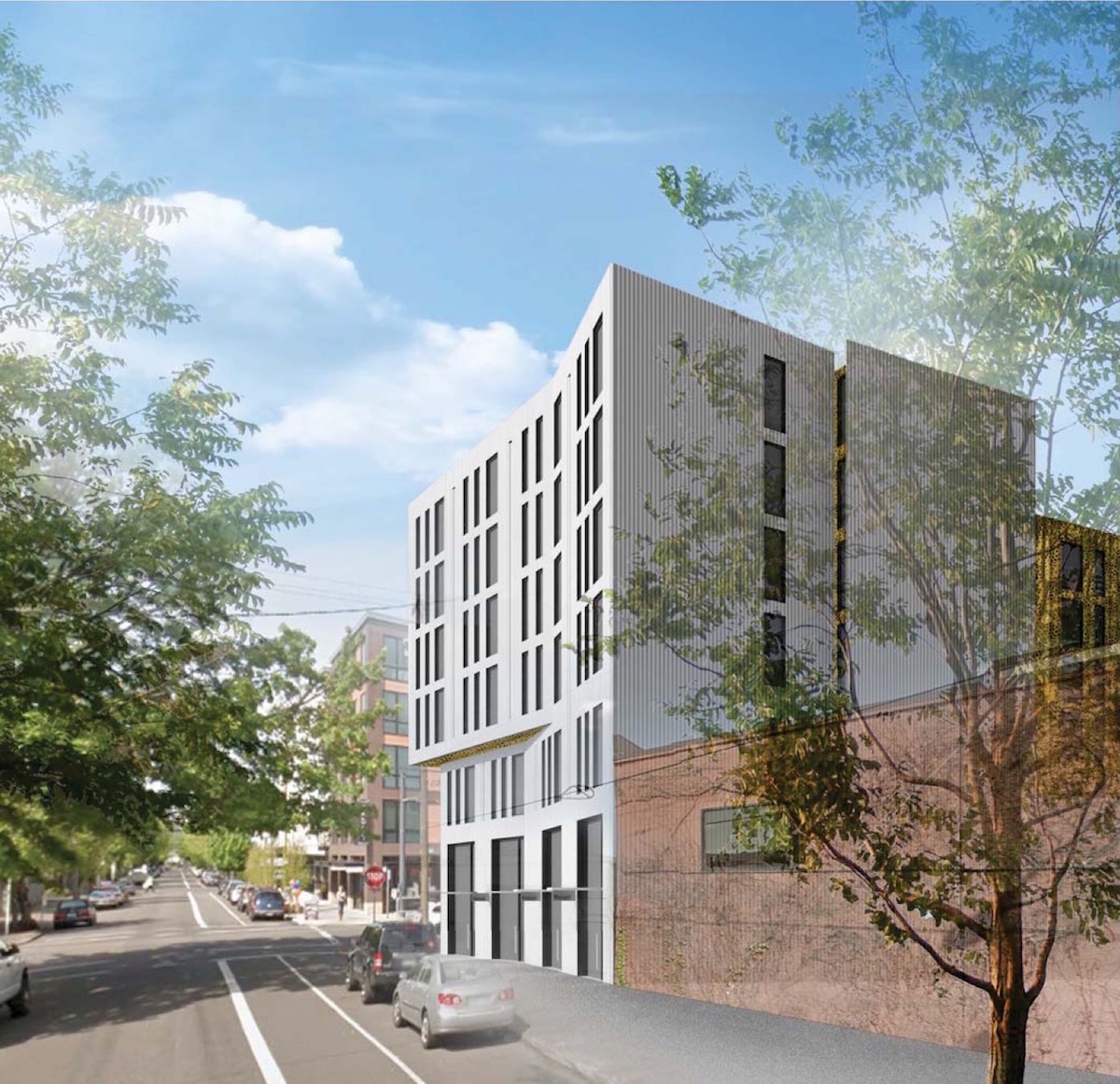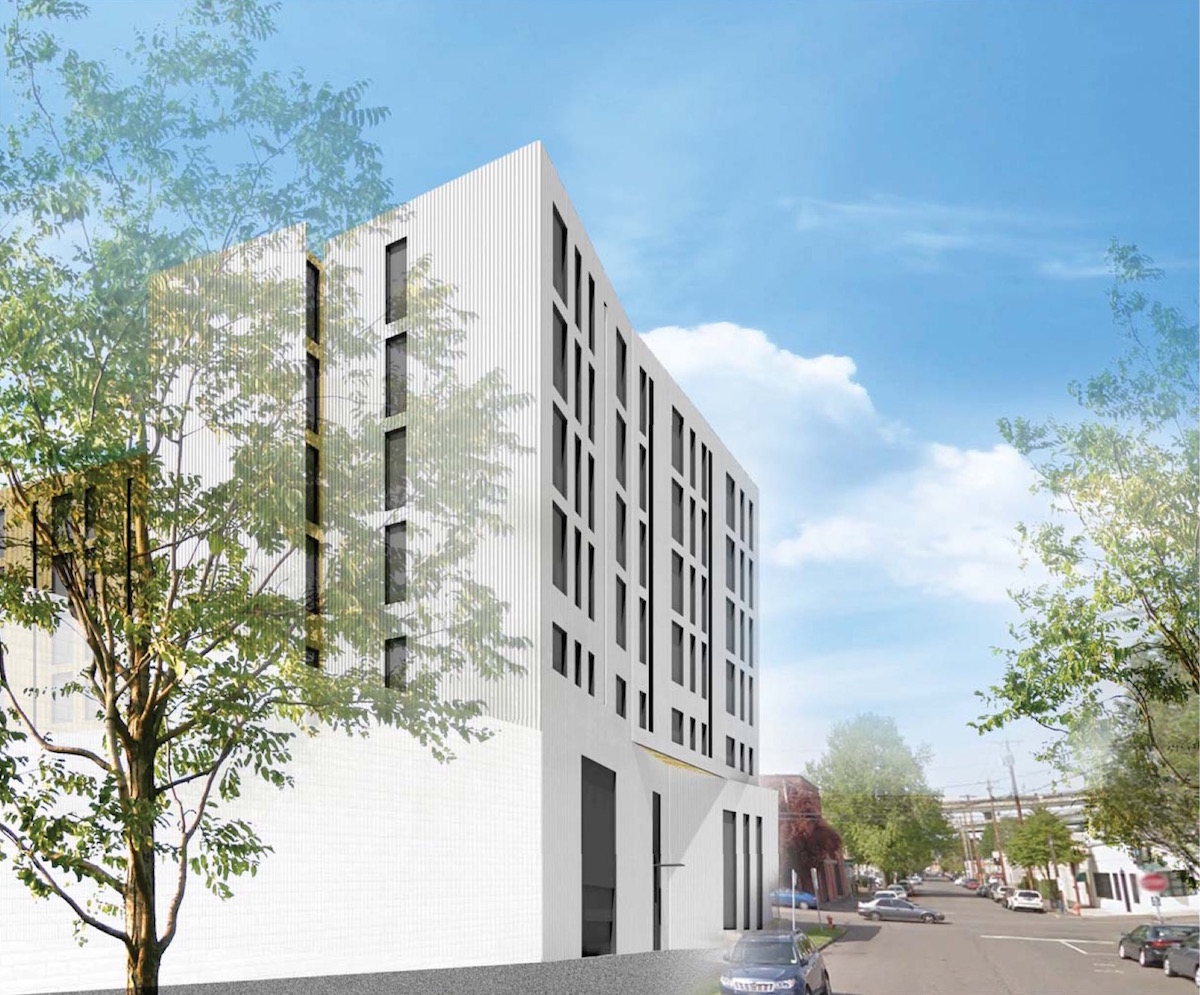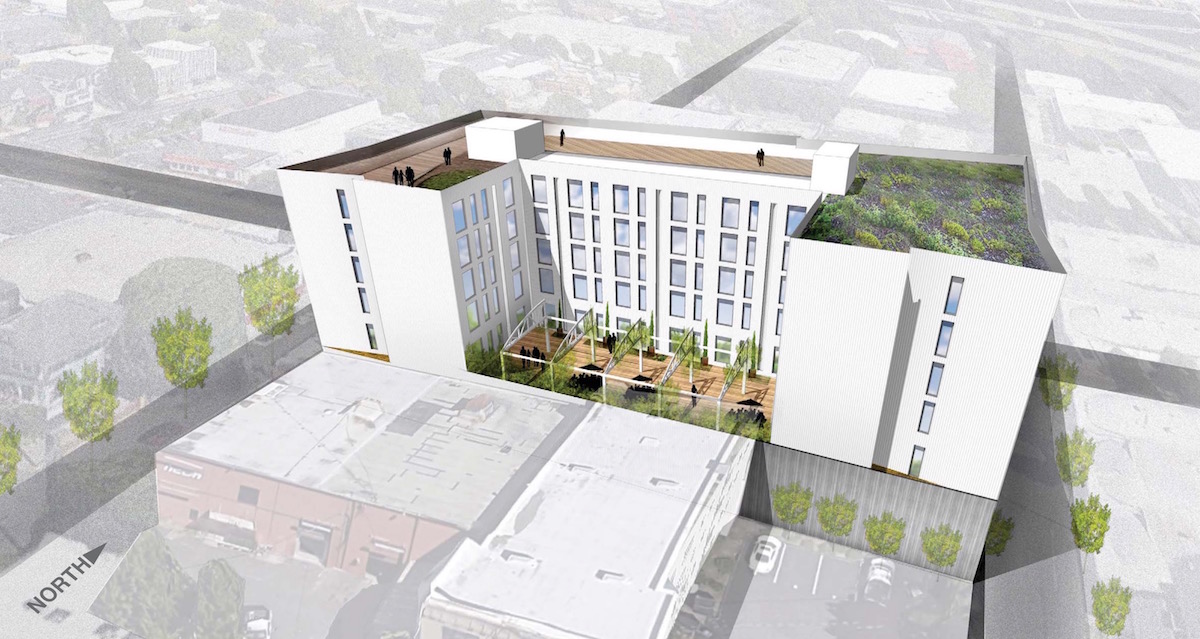 The U-shaped building is arranged so that residents will have access to an exterior courtyard at the second level. The reuse of the bowstring trusses from the building currently on the site is being considered. A green roof and rooftop amenity area is also shown at the top of the building.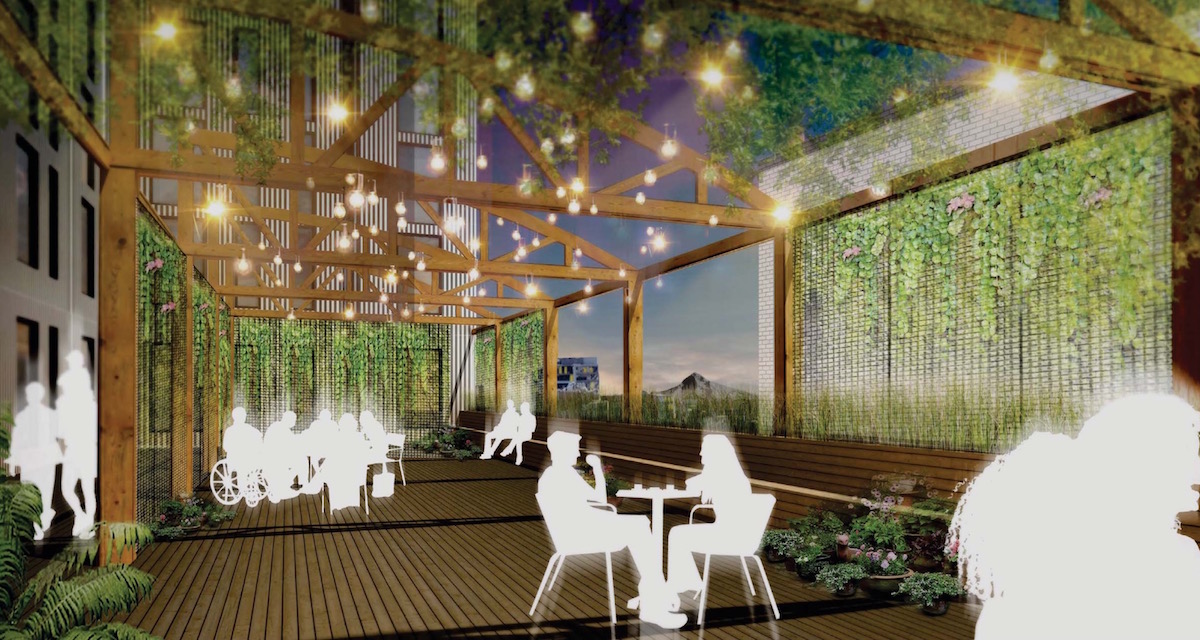 A memo [PDF] to the Design Commission was published before the January 28th Design Advice Request hearing, outlining areas for discussion. These included the orientation of the retail at the ground level; the half block massing; total height of the project; the ground level residential units; and building materials. The Commission was generally supportive of the proposal, though agreed with comments received from the Northwest District Association expressing concern about the unbroken half block massing. Although the project is at the height limit for the site, the Commission stated that they would support a taller building if the added height was at the ground floor (a policy likely to adopted citywide as part of the Mixed Use Zones Project).
The project will be required to go through a Type III Design Review with public hearings before the Design Commission.
Plans, Elevations and Sections