Steelhead Architecture have requested Early Assistance for Lightbox Going, a three unit, four story development on a narrow site in the Humboldt neighborhood. The developers of the project, which is intended to achieve LEED Platinum, are Lightbox Portland, LLC. Other projects by Steelhead Architecture and Lightbox Portland include Lightbox 44 on SE Division, and the net zero energy Lightbox 23, which is about to start construction.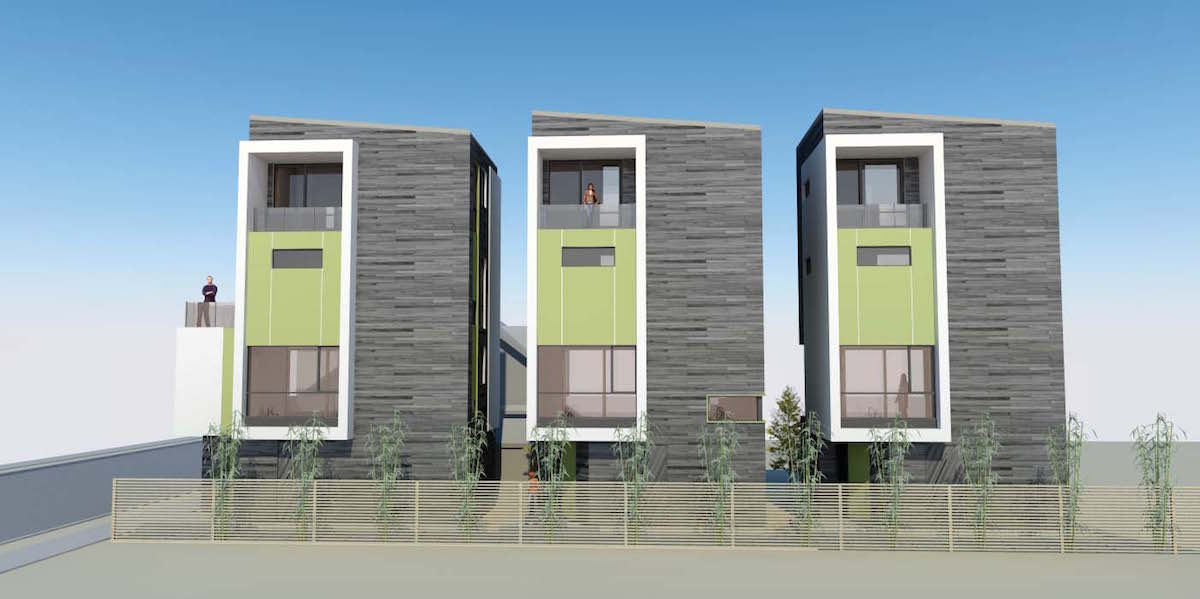 The site for the project is a vacant parcel of land on the south side of NE Going, between N Williams and NE Cleveland Street. The site is zoned R1 – Medium Density Residential, which allows buildings of up to four stories and 45′ in height. As described in the Zoning Code the "major type of new housing development [in the R1 Zone] will be multi-dwelling structures (condominiums and apartments), duplexes, townhouses, and rowhouses."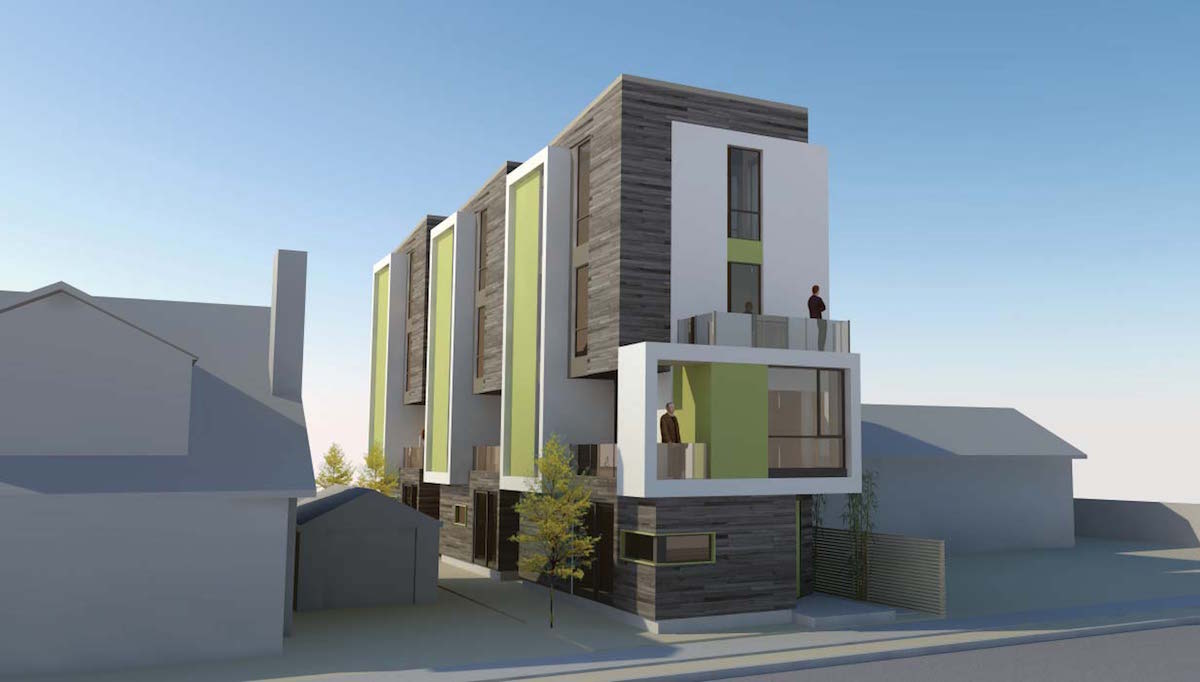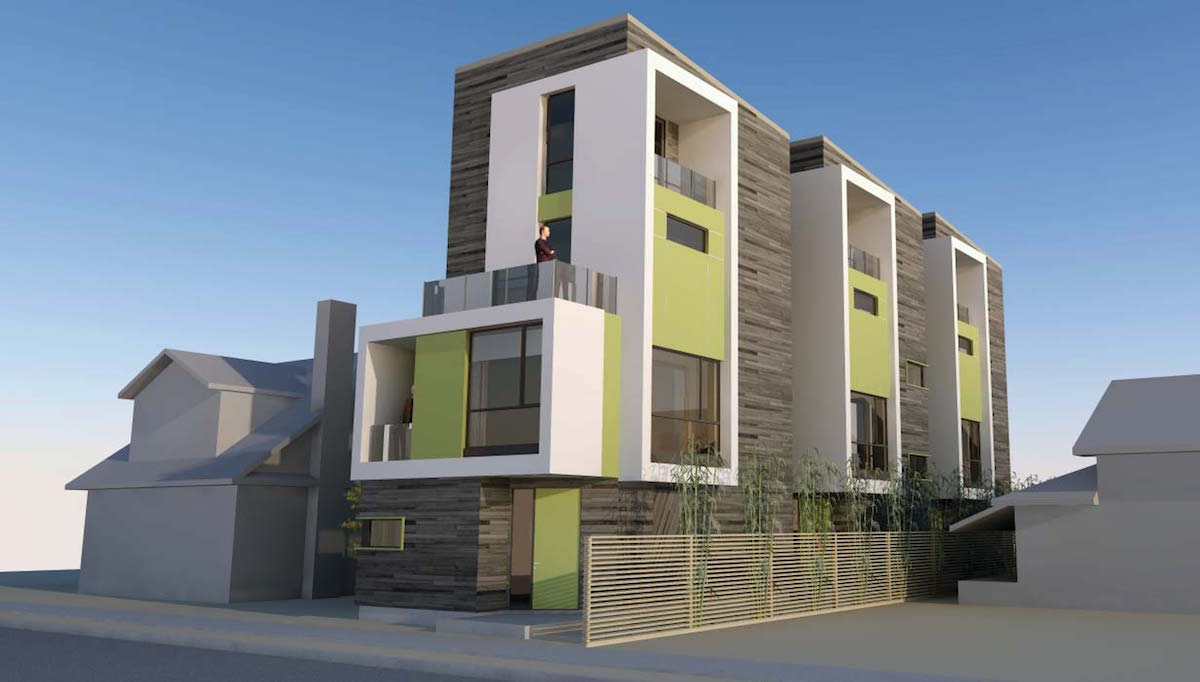 Lightbox Going was initially intended to be a net zero development, however there is not enough roof area for the quantity of solar panels needed for net zero. The project team will instead pursue LEED Platinum. Thick 2×8 walls with 2″ of graphite impregnated EPS insulation on the outside will result in an R40 insulation value (typical code minimum is R21). The roof buildup is expected to be somewhere between R55 and R60. LED lighting and high efficiency mechanical equipment will be used throughout the project. Exterior materials are still being explored, but are likely to include Forest Stewardship Council certified wood.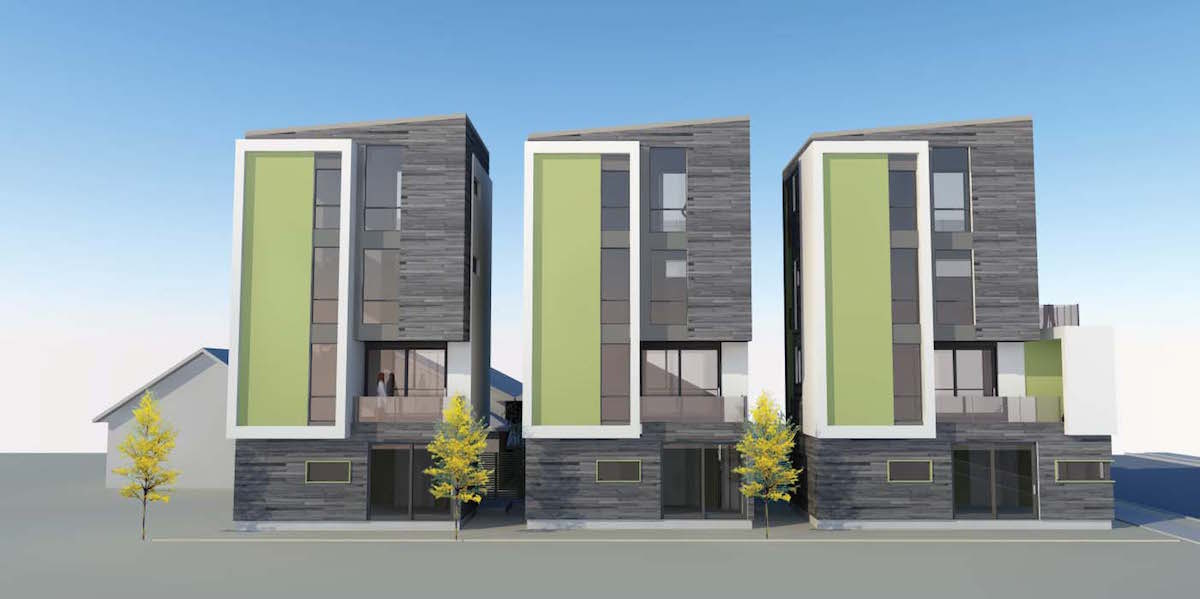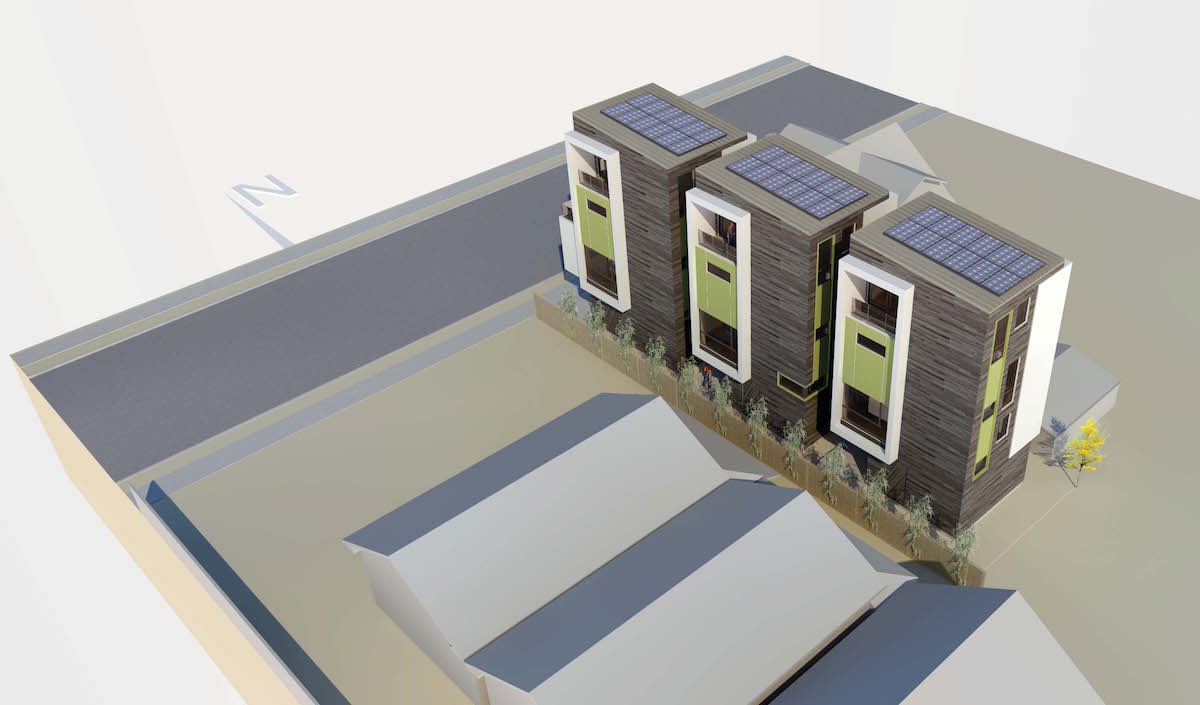 An application for an Early Assistance was received by the City on February 25th 2016. The property is not located in an area with a Design overlay, so will not be required to go through Design Review. The architects will need to apply for and receive building permits before construction can begin.
Drawings