The Design Commission has approved an apartment development at SW 4th & Grant by Snohomish, WA based developer Kōz Development. The 6 story building would include 108 studio apartments units. 20% of the units, or 22 units total, will be affordable to those earning less than 60% of area Median Family Income, subject to the Portland Housing Bureau approving the developer's application for a tax exemption.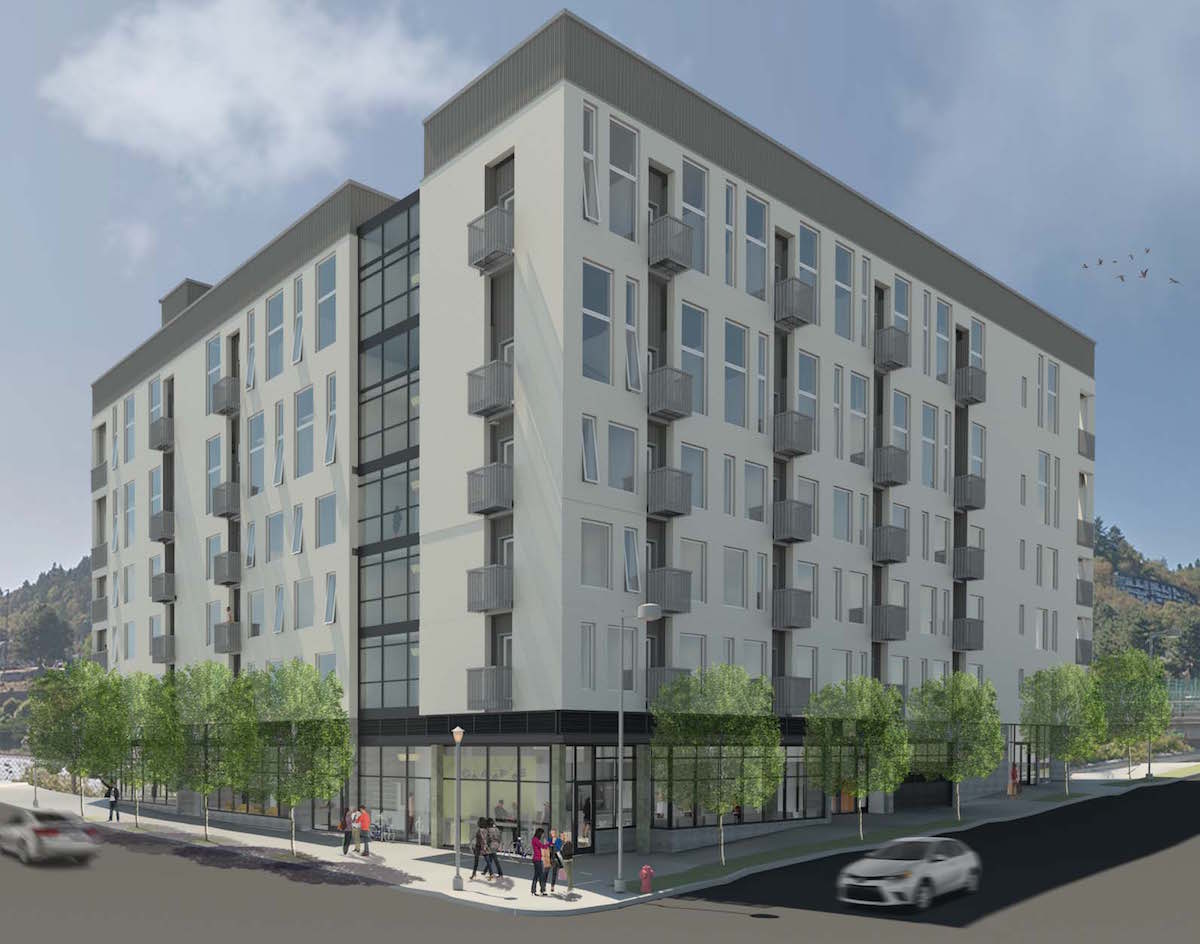 The project site is a triangular lot at 2211 SW 4th Ave. The site is currently used as surface parking. 23 car parking spaces at the ground level of the building will be maintained for the use of a nearby branch of Chase Bank.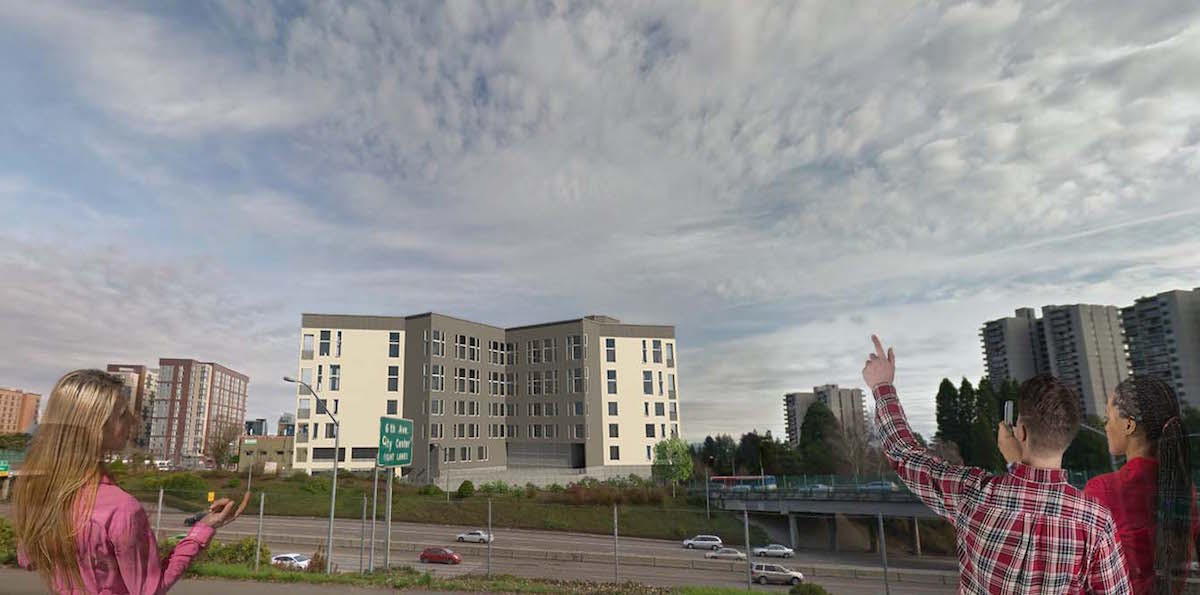 The building is arranged an "L" shape, with the open face of the "L" facing I-405. At the corner of SW 4th and Grant the project will include a 1,105 sq ft retail space. In change from the design first presented at Design Review, a 700 sq ft retail space will be located at the triangular corner of SW 4th Ave and I-405. Since the first hearing triangular metal balconies were also added at the building's acute angle corners.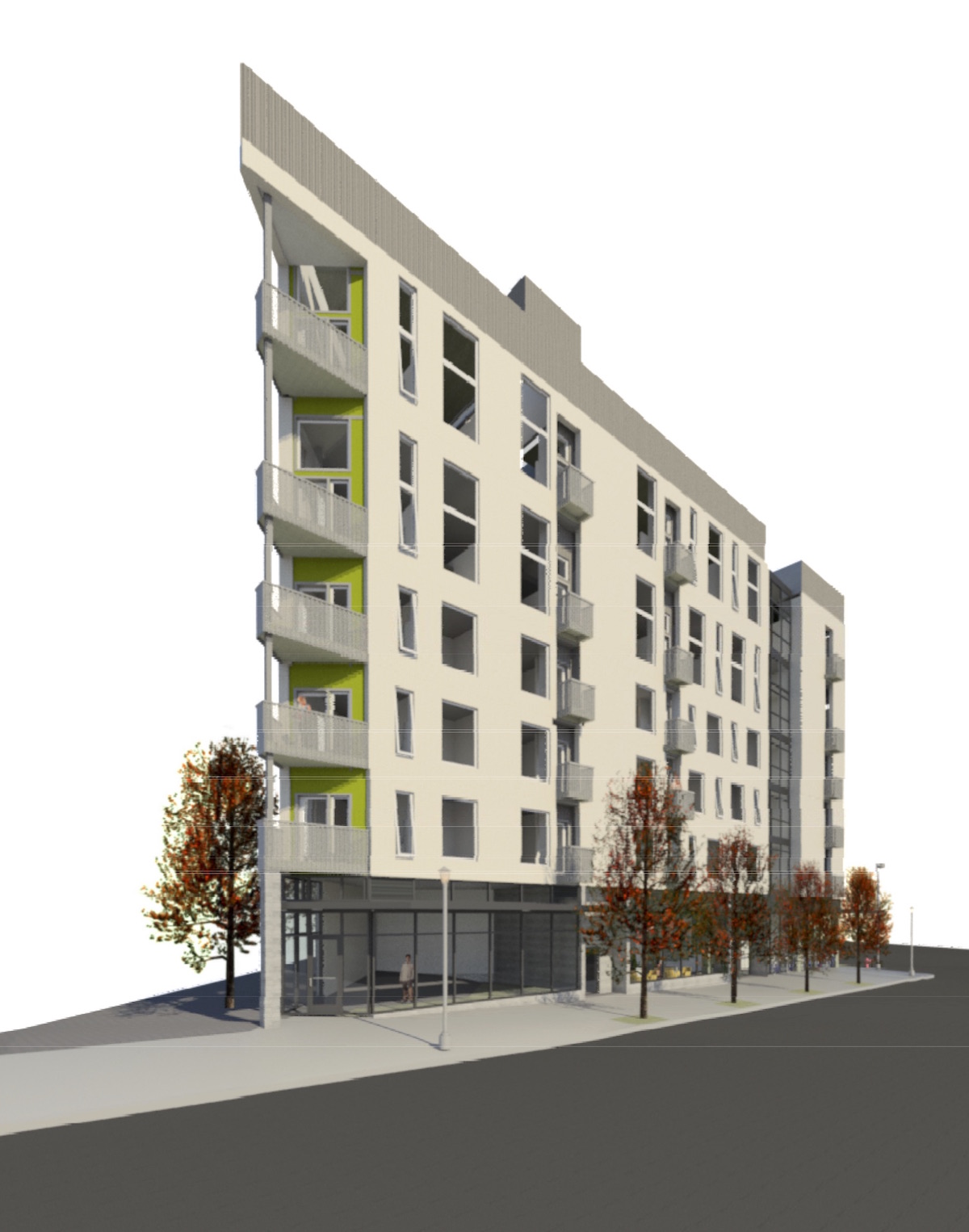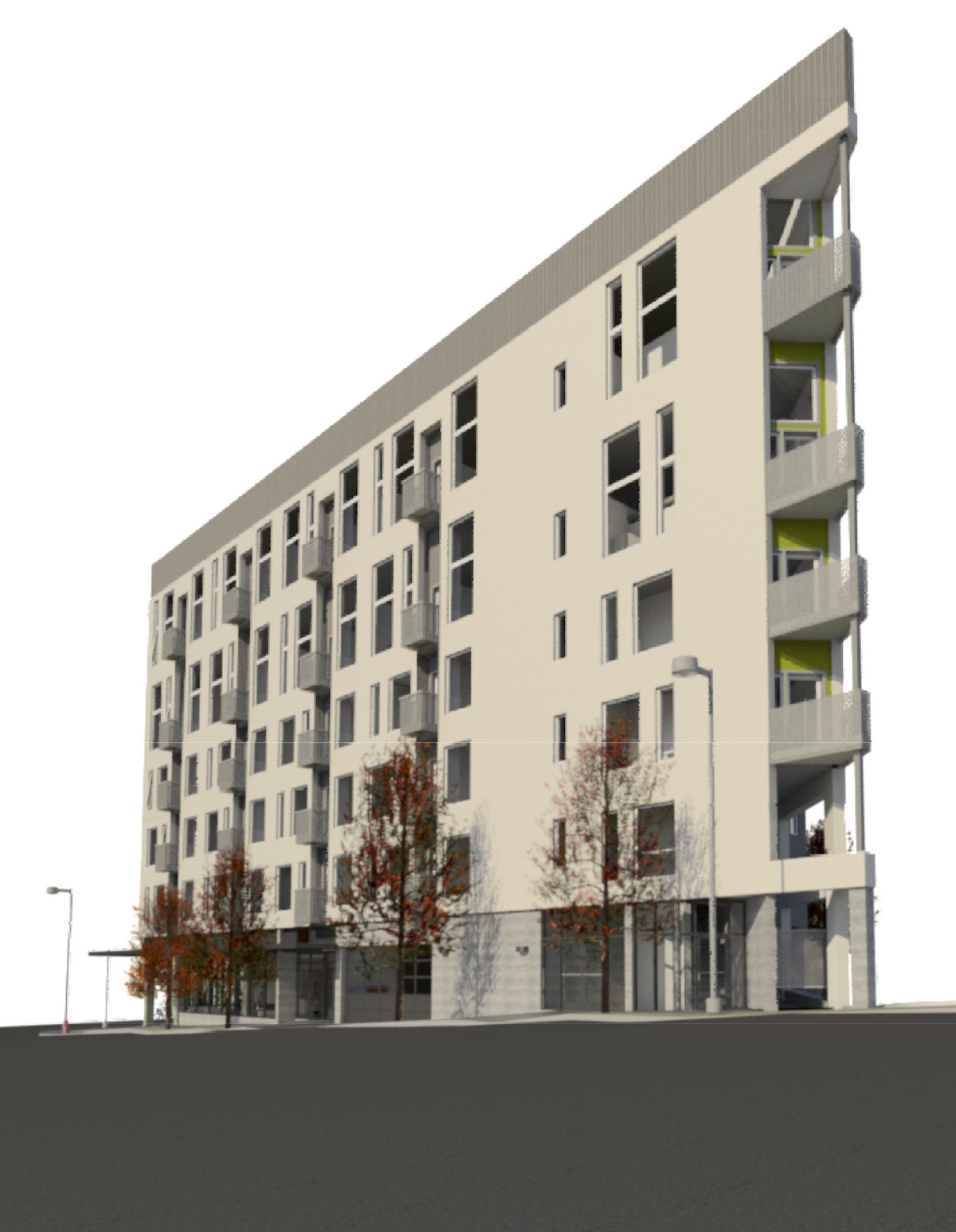 Primary materials for the building include board formed concrete, brick, corrugated metal and VPI vinyl window systems.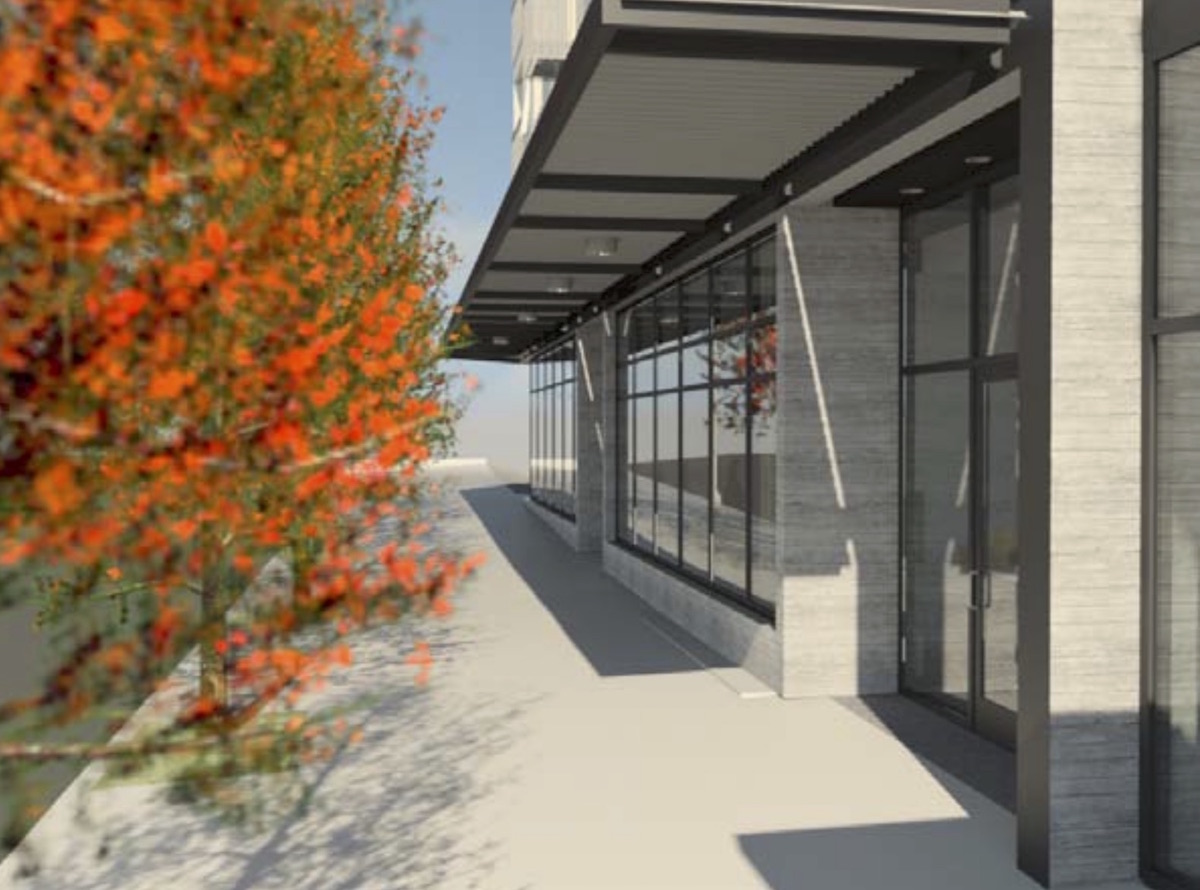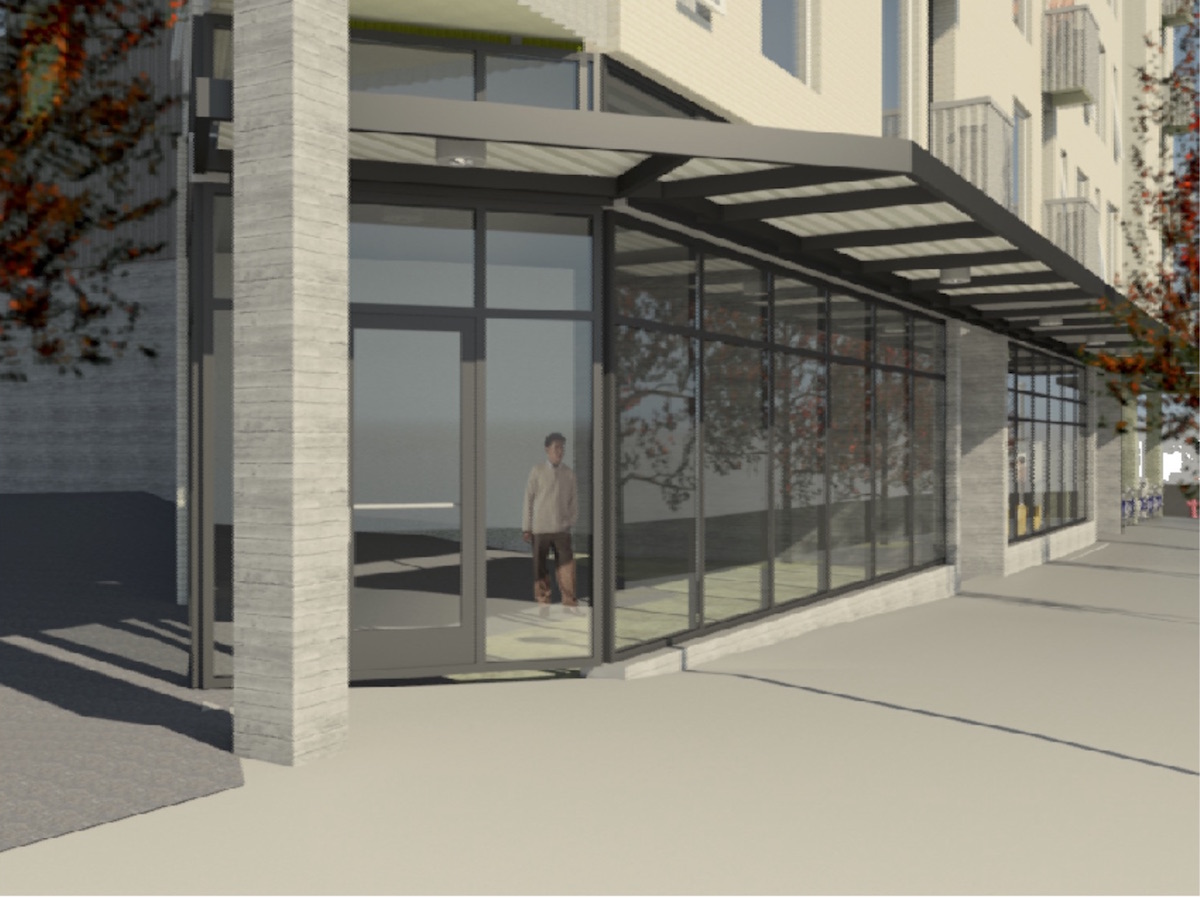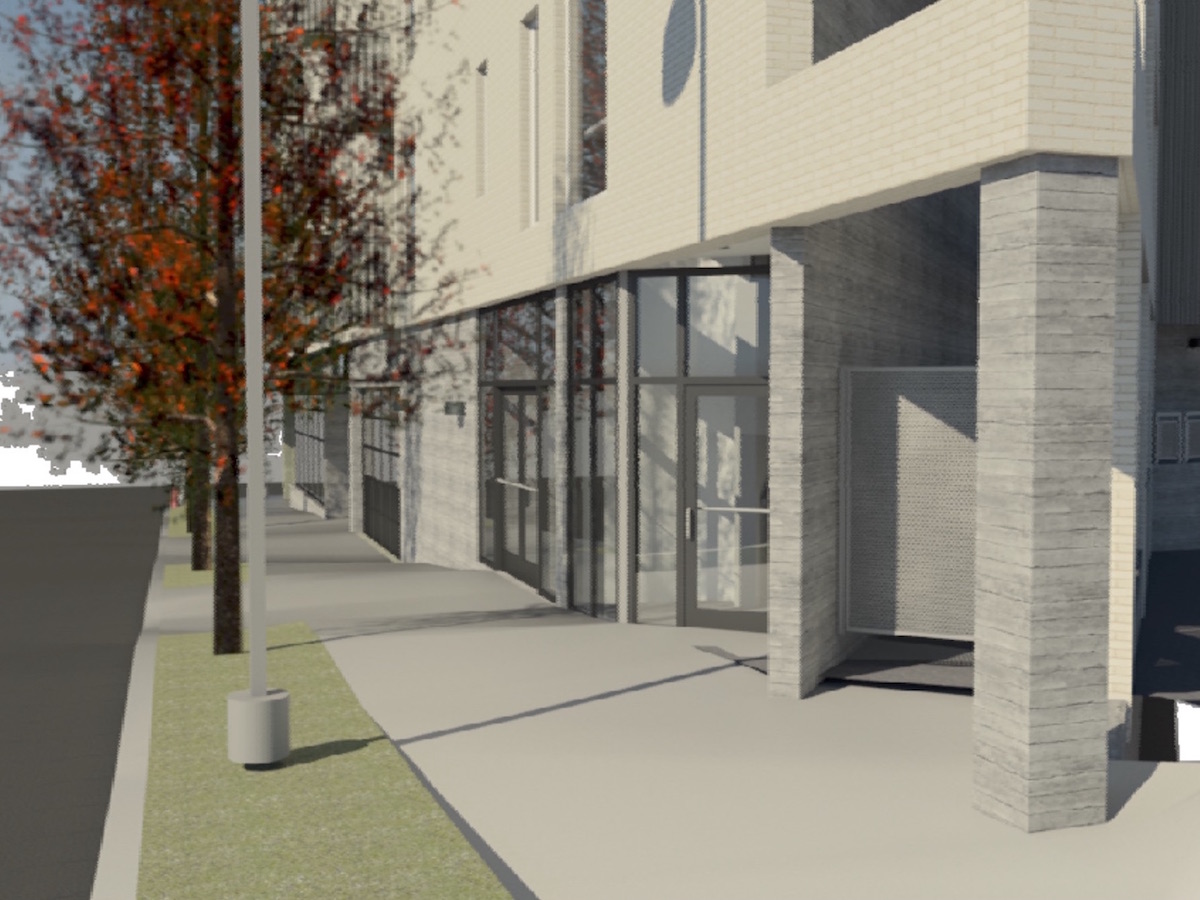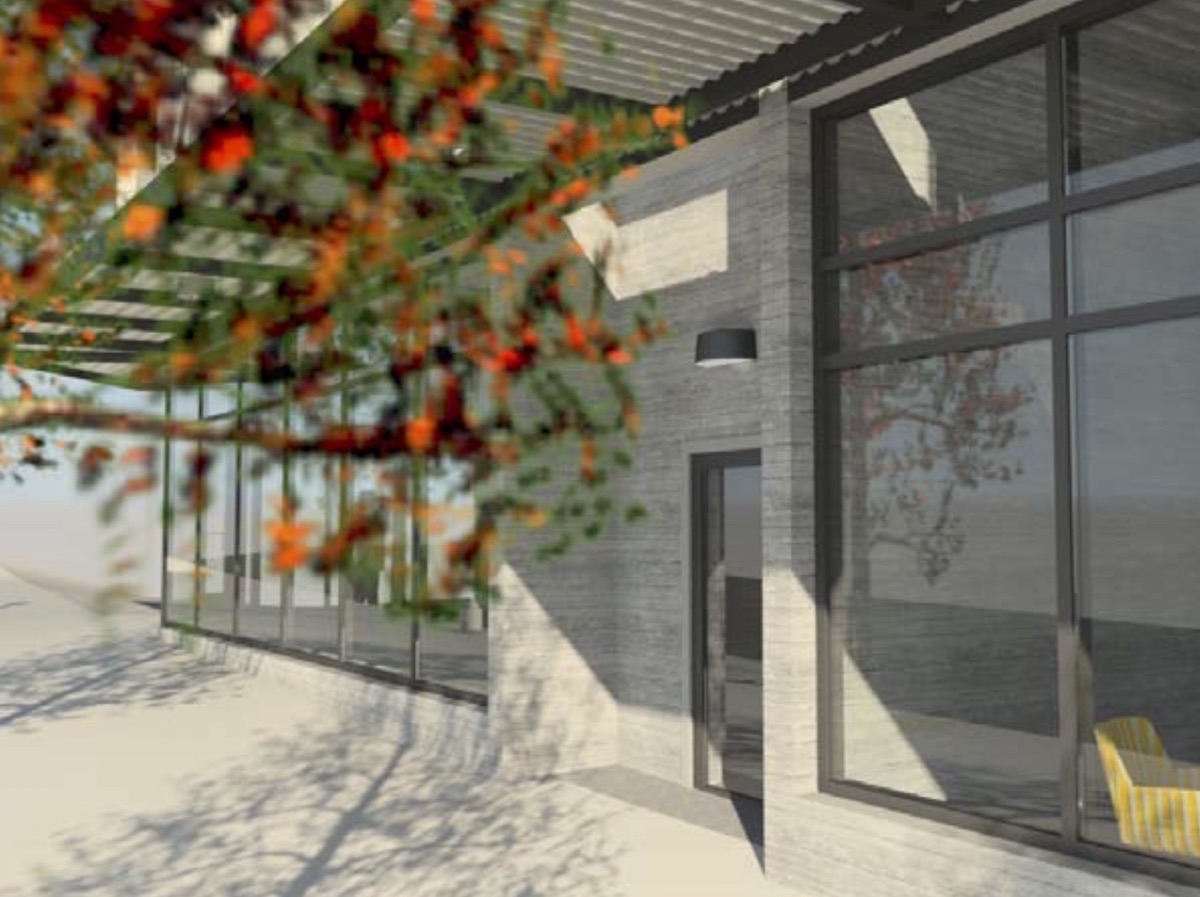 The project went before the Design Commission four times in total: once for Design Advice in June 2015; for an initial Design Review hearing in June 2016; for a second hearing in July 2016; and for its final hearing on August 4th 2016, at which it was approved by 3-0 vote, with one abstention. No members of the public provided written or oral comments at any of the project's Design Review hearings. In the conclusion to the Final Findings And Decision By The Design Commission [PDF] the project was found to have met the Design Guidelines:
The design review process exists to promote the conservation, enhancement, and continued vitality of areas of the City with special scenic, architectural, or cultural value.

Over the course of redesign since the June 16, 2016, July 21, 2016 and August 4, 2016 Design Commission hearings, several issues related to massing, building skin contextual response and coherency, ground floor activation, and permanence and quality of materials have been adequately addressed.

As described in the findings above, the design guidelines are met and the project warrants approval with the Conditions of Approval as noted below.
Building permits will need to be obtained before work can begin on the apartments at 2211 SW 4th Ave.
Drawings