A Pre-Application Conference has been scheduled by ZGF Architects and Gerding Edlen Development to discuss a 30 story mixed use building at SW 11th & Washington. The project would include 4 floors of office and 240 residential units. At the ground level retail spaces facing SW 11th Ave, Washington St and 12th Aves are shown. The building would include 4 floors of underground parking, accessed from SW 12th Ave.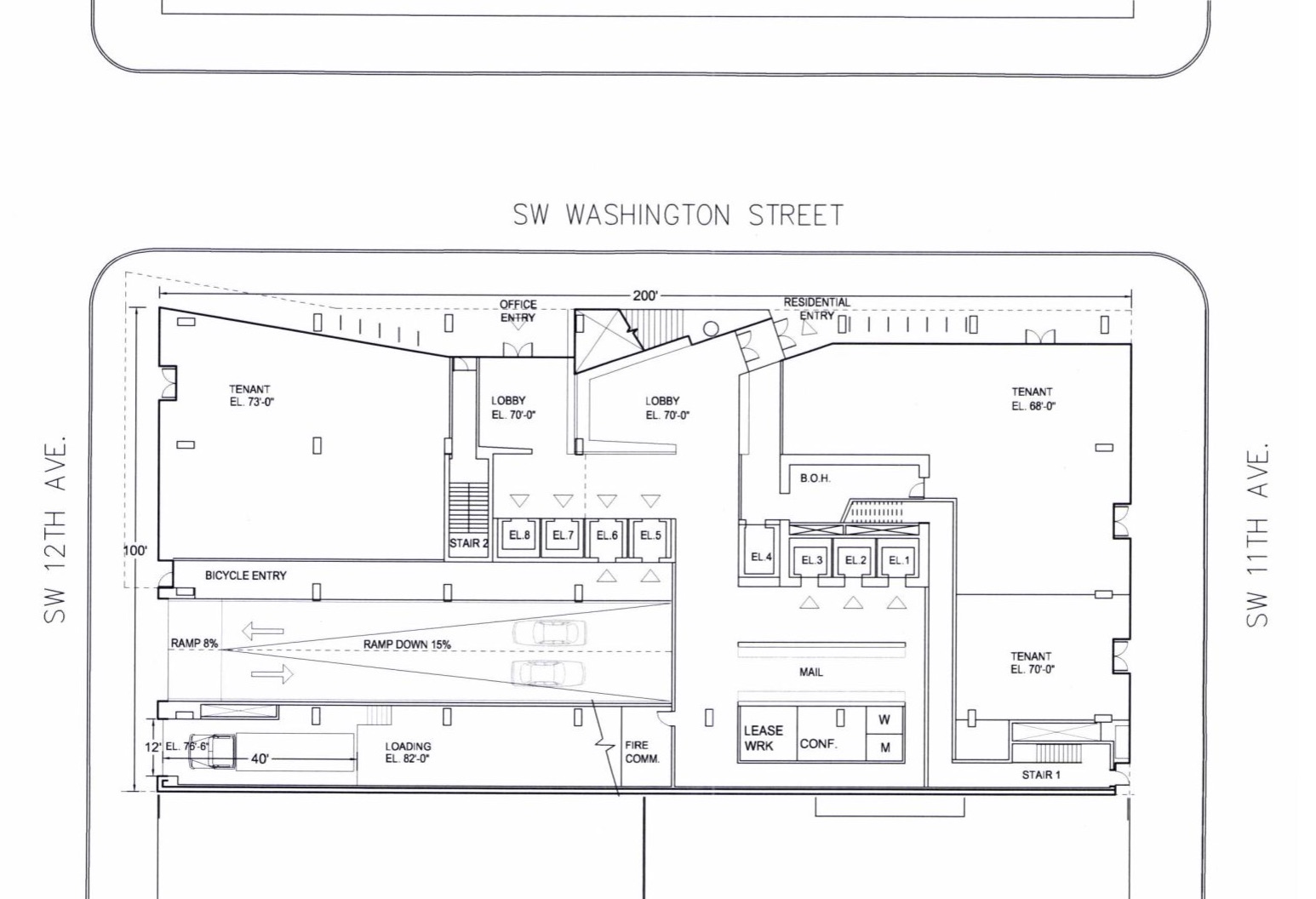 The site for the proposed building is a half block at 1102-1116 SW Washington St, owned by the Goodman family controlled Downtown Development Group. The quarter block at SW 12th & Washington is currently used for surface parking. The quarter block at SW 11th & Washington is covered in grass.
One block to the west, on the other side of SW Washington, is the 22 story mixed use Twelve West building. The 2009 building was designed by ZGF, and is the location of their main office. Twelve West was also developed by Gerding Edlen, with Downtown Development Group as the largest investor in the tower.
The Pre-Application Conference [PDF] for the 11th & Washington Mixed Use Building is scheduled for September 6th 2016 at 10:30am. To gain approval the project will be required to go through a Type III Design Review, with public hearings before the Design Commission.