A first Design Review hearing has been held for the new Multnomah County Health Department Headquarters.  The building will house clinical functions, associated workplaces, and administrative offices for the Health Department. The 9-story, 157,000 sq ft building by ZGF Architects will rise to a height of 145'-4 1/2".  At the ground level the building will include a pharmacy and work space, a "gallery" facing the street, and a potential lease space. Floors 2 to 4 will be occupied by clinic and clinic administration spaces. Floors 5 to 9 will mostly be occupied by office space, with a south facing terrace at the 9th floor. The majority of roof area will be covered by an ecoroof. No vehicular parking is proposed. A bike room, with 55 parking spaces, will be accessed from NW Hoyt Street.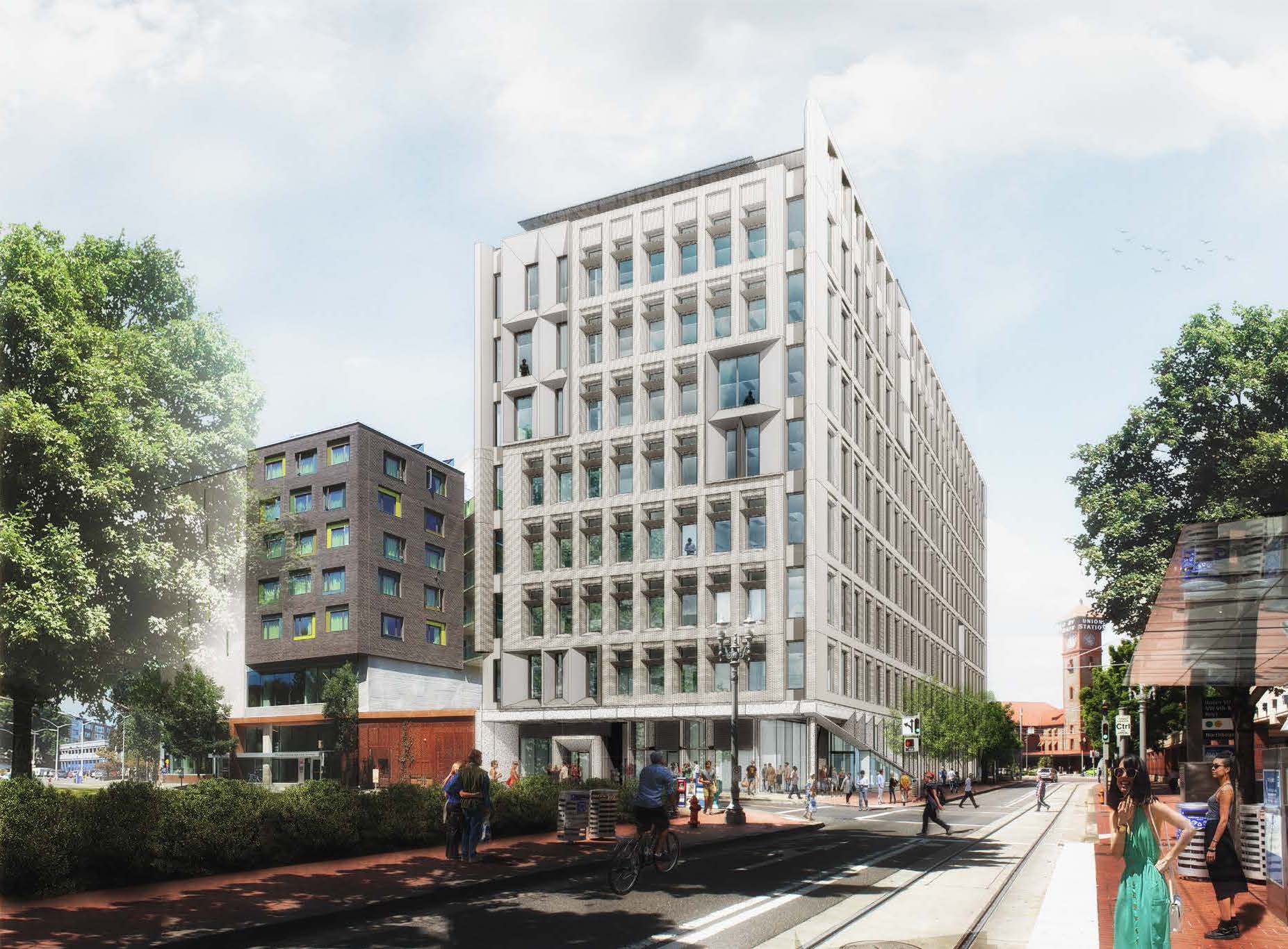 The half block site at NW 6th & Hoyt is currently vacant land, owned by the City of Portland Housing Bureau.  The Bureau intends to convey the property to Multnomah County at no cost. The western half of the block is occupied by Bud Clark Commons, a housing and resource center for the homeless which opened in 2011. In 2015 the Portland City Council increased the maximum allowable height on the site from 75′ to 150′ through a Zoning Map Amendment.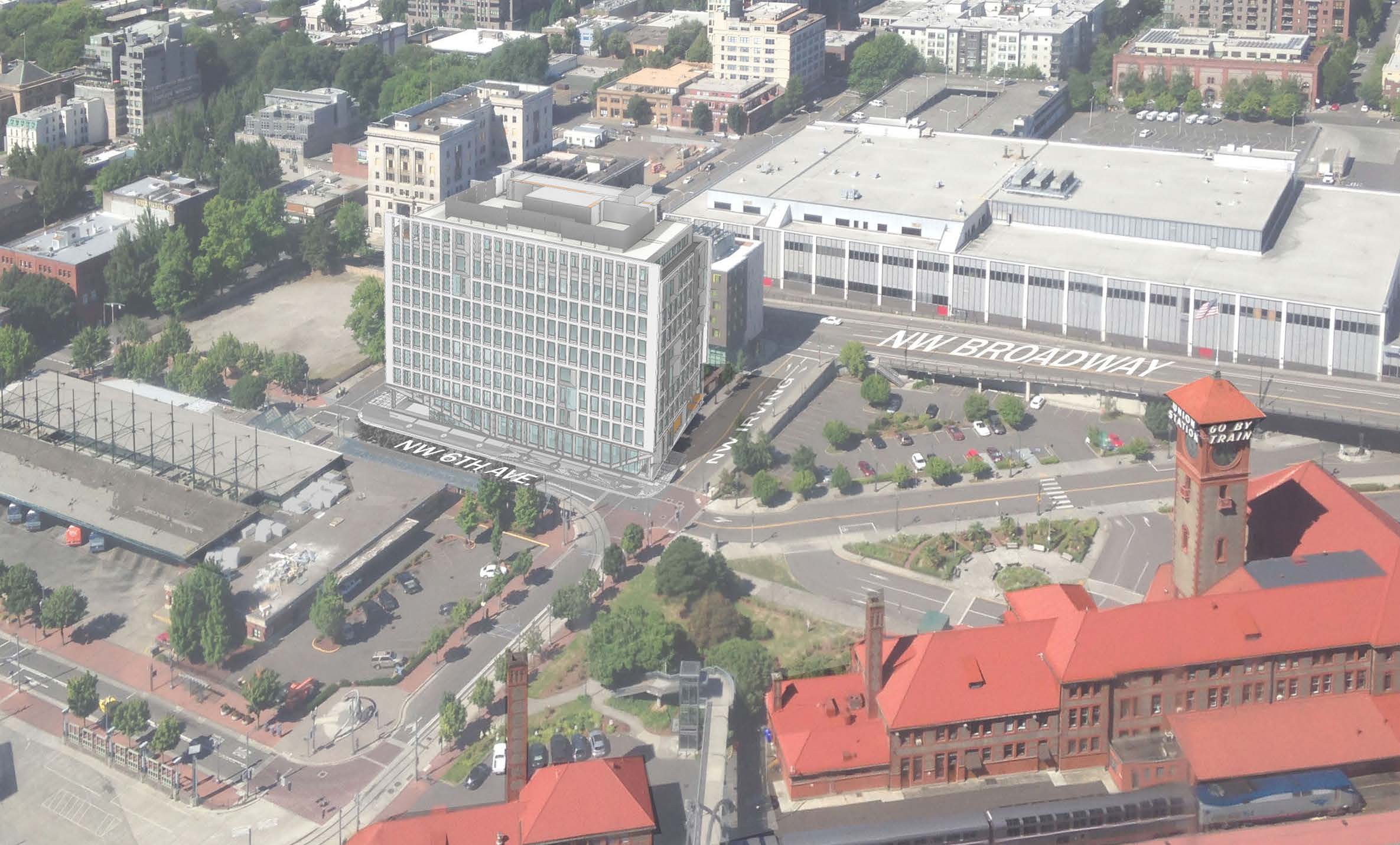 Primary exterior materials for the building include precast concrete, stucco, light colored norman brick, aluminum windows, painted metal panel, box rib metal panel and aluminum windows.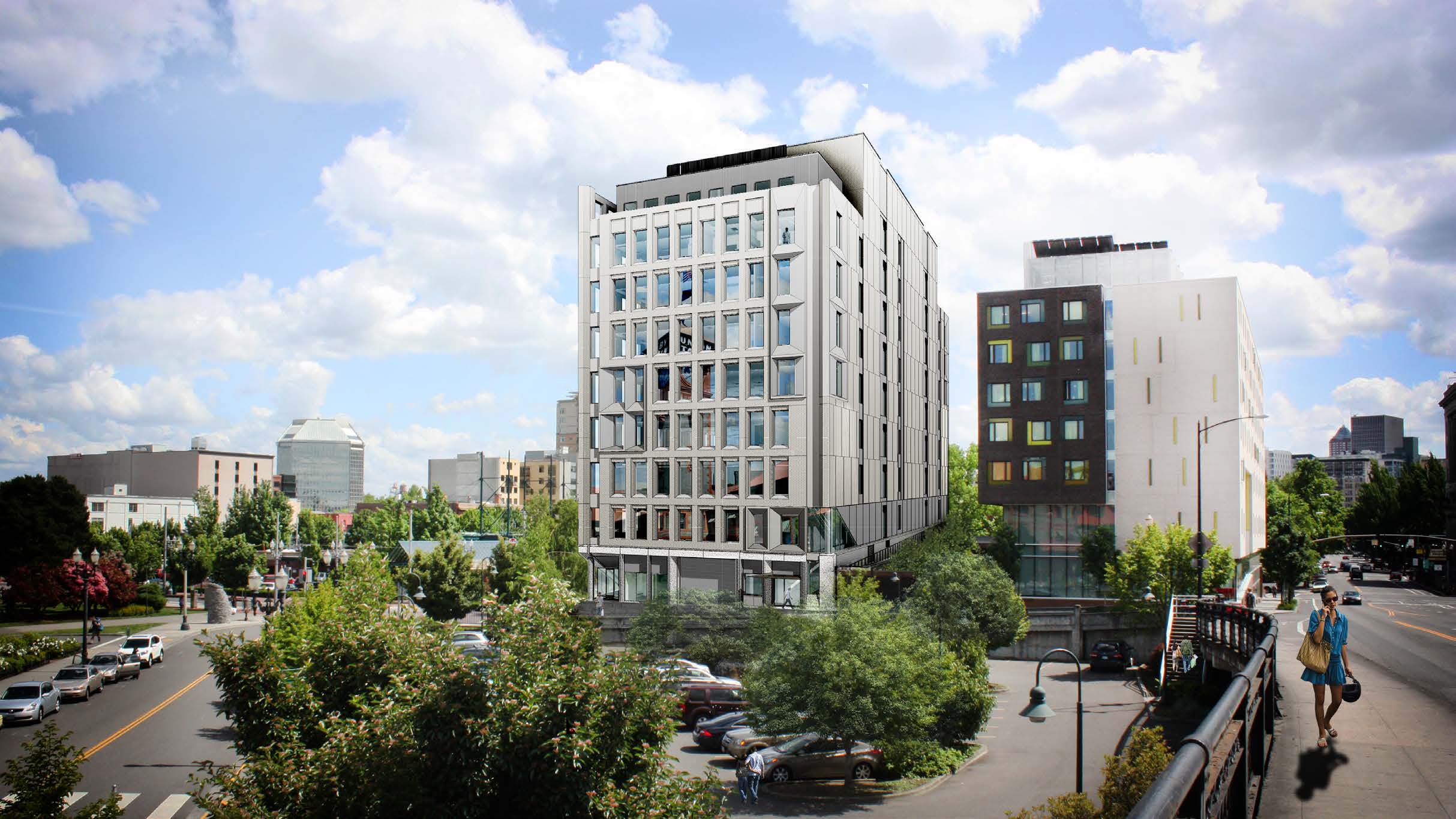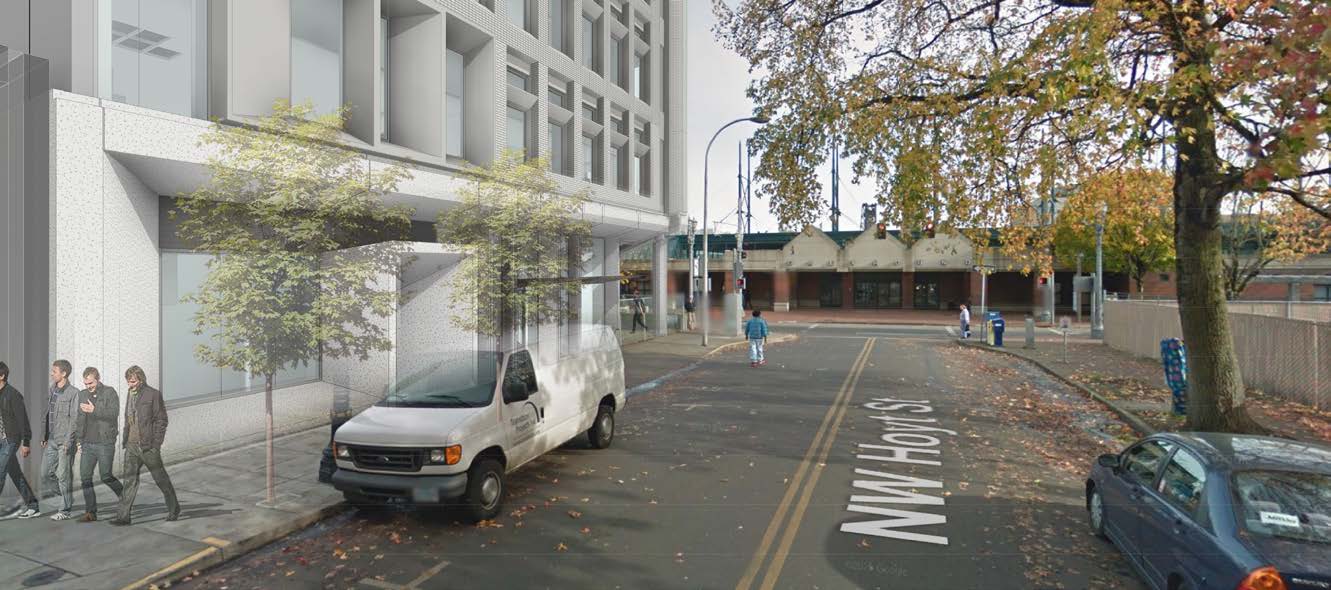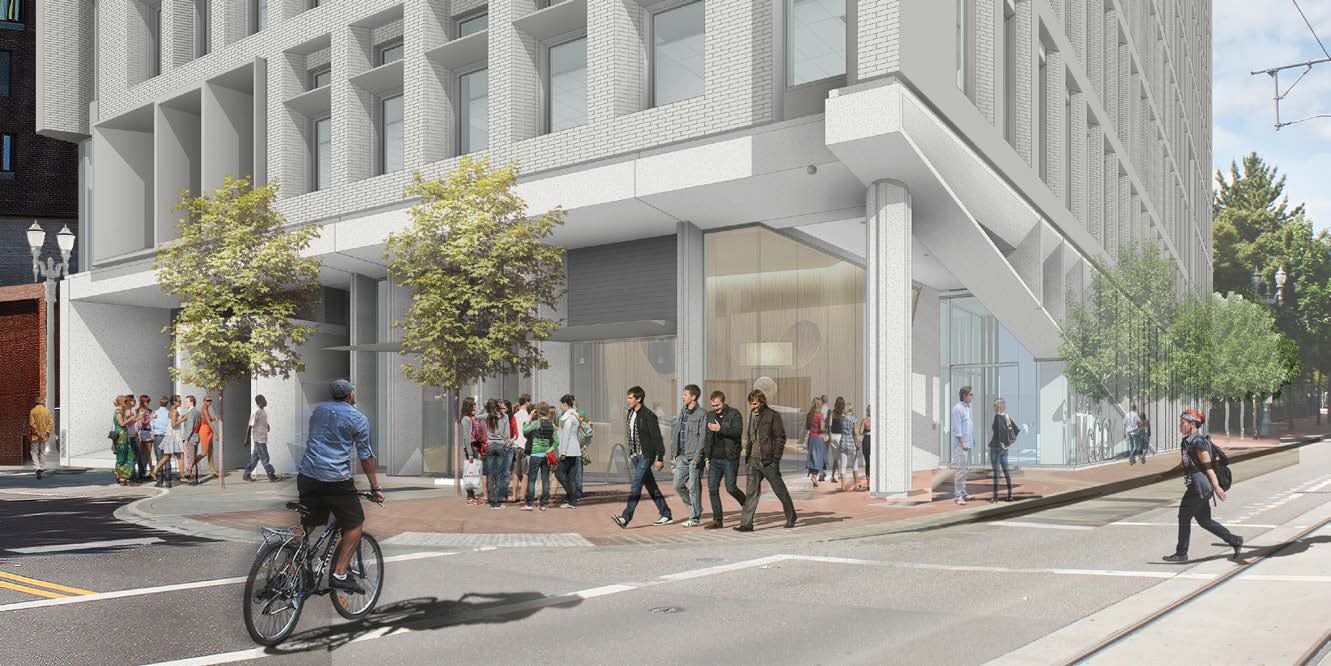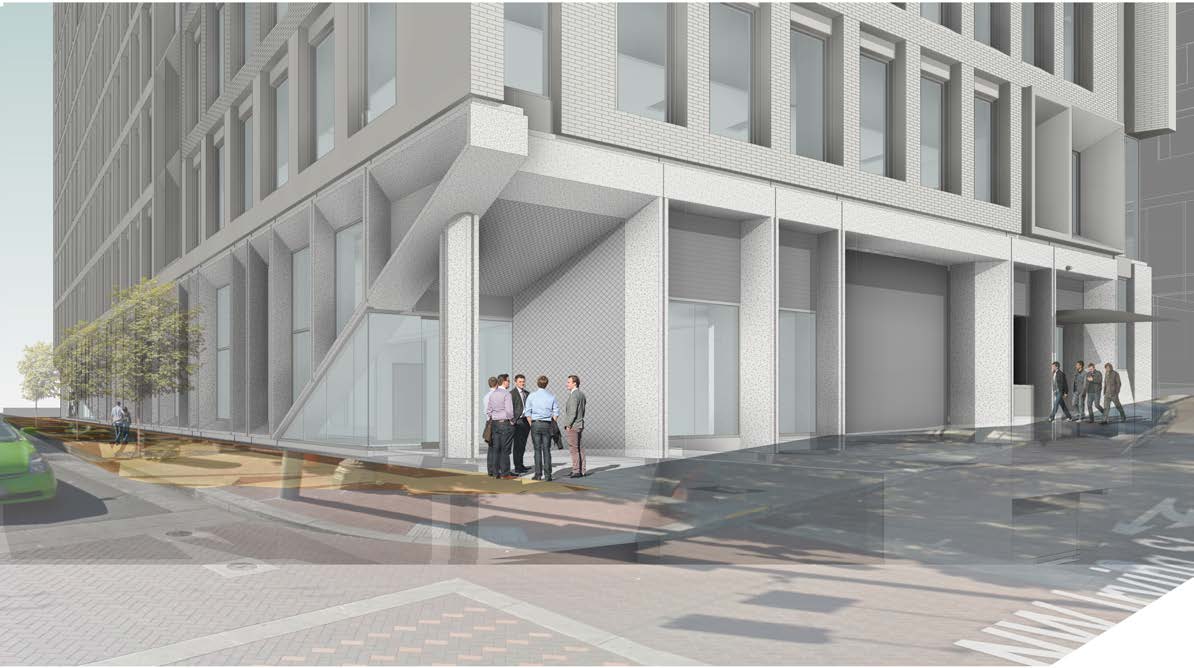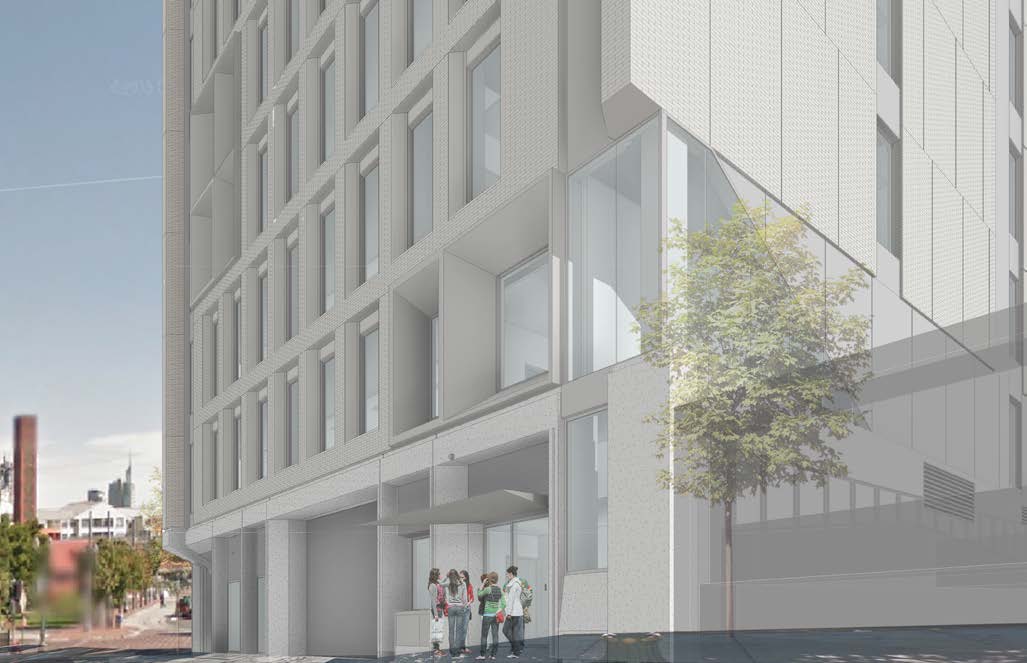 The Multnomah County Health Department HQ previously received Design Advice in April 2016. A Staff Report and Recommendation To The Design Commission, published before the September 22nd hearing, did not yet recommend approval for the building. The major issues discussed by the Design Commission included: whether the building should have a stronger contextual response to nearby buildings such as Union Station; the ground floor activation, including the impact of the deeply recessed windows against the "gallery" space; the design of the loading door and the staff entrance; whether the main entrance could be more prominent; and the need for canopies or some form of weather protection on the east elevation.
The project is currently scheduled to return in front of the Design Commission for a second hearing on October 27th.
Drawings